Motorcycle Articles, Specifications, Photos and Information
Welcome to our portfolio of webBikeWorld.com motorcycle reviews and ride reports! The links below are listed in order of the date of publication, from newest to oldest. The full motorcycle reviews and introductions are listed first, with more below. Information about submitting content for publication on webBikeWorld can be found on the Site Info page.
Master Listing of All wBW Motorcycle Reviews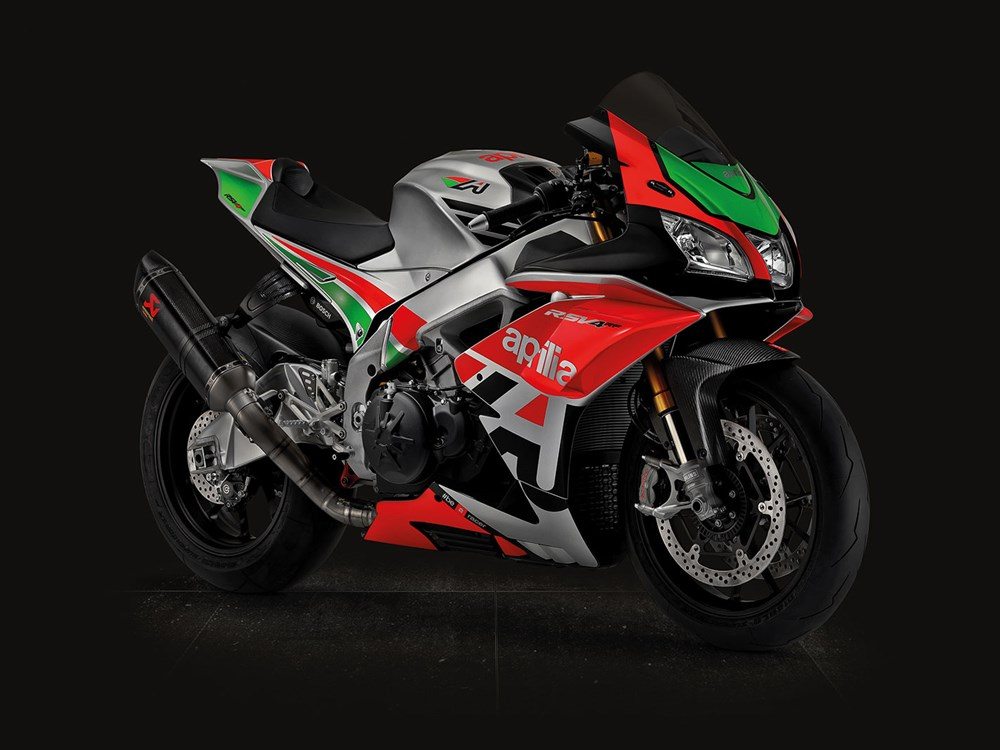 Aprilia Motorcycles
wBW Aprilia Page | All Aprilia Posts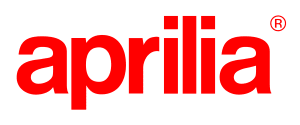 At wBW we've been big fans of Aprilia bikes for a long time. Aprilia knows how to race and their World Superbike (WSB) racing results are unbelievable. Recent championships show that this is a serious performance bike company. In addition, great results in the CRT class in MotoGP add to their performance credentials.
Aprilia is all about performance bikes with a strong range of sportbikes. Superbikes, naked bikes, adventure bikes and streetfighters are all Aprilia's game. Leading Aprilia's superbike array is the 1000cc RSV4 Factory APRC ABS SBK, the street version of the WSB championship-winning machine. Naked bikes include the new 2017 Aprilia Tuono V4R ABS and the middleweight Aprilia Shiver 750. The Aprilia Mana 850 GT ABS is a tempting midsize adventure bike, and the Aprilia Dorsoduro 750 ABS and 1200 are scrappy streetfighters. Blend in eight different scooters, and Aprilia indeed stands tall on the street.
See All Aprilia Posts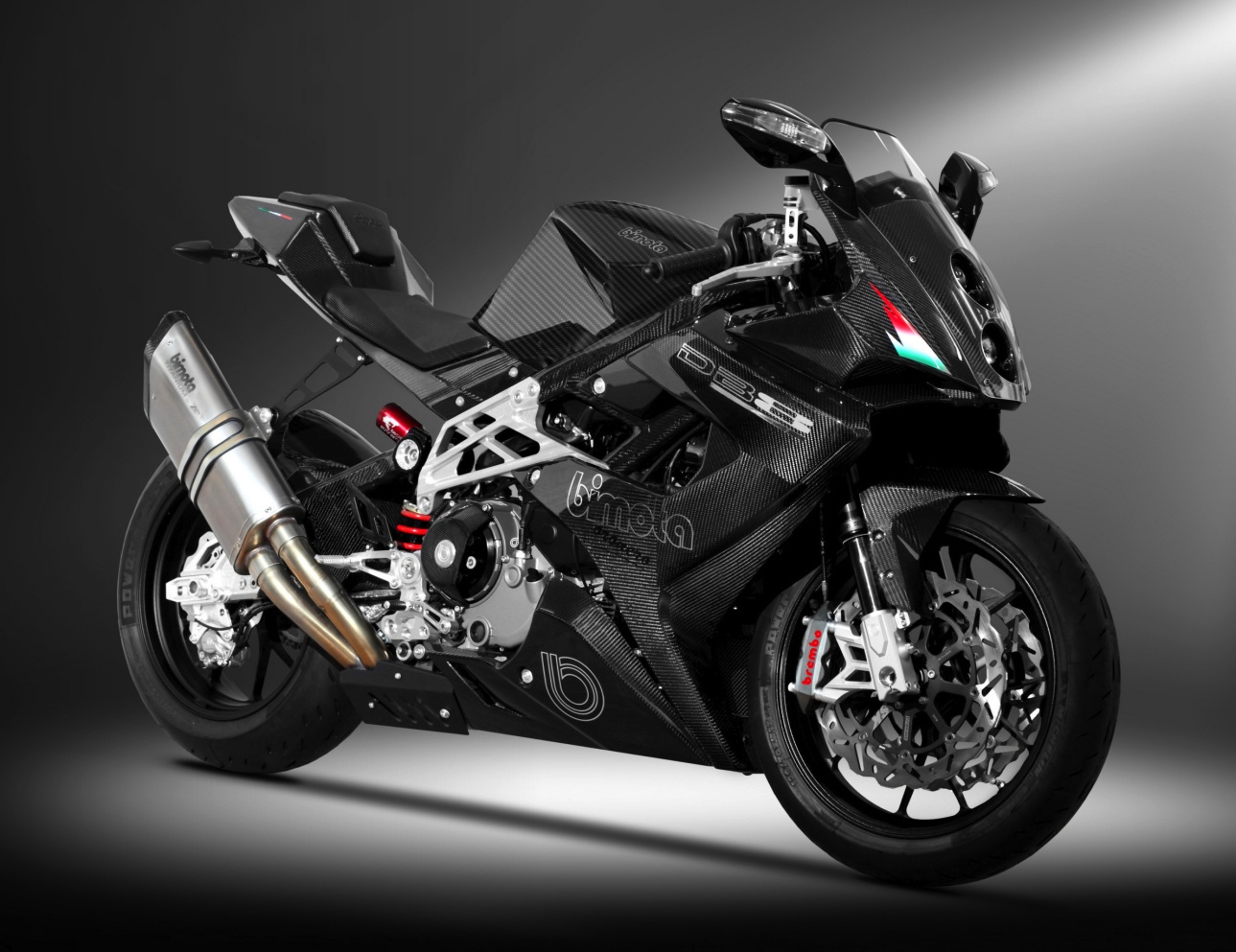 Bimota Motorcycles
wBW Bimota Home | All Bimota Posts

Carbon, titanium, magnesium: these are just the raw materials. Bimota has been putting them together to build bikes since 1973. It is no surprise then that Bimota has a reputation as the creators of some of the tastiest motorcycles in the world.
Bimota is a small Italian manufacturer of custom and production motorcycles. It was founded in 1973 in Rimini, Italy by Valerio Bianchi, Giuseppe Morri, and Massimo Tamburini.
Because the state of frame design and overall packaging was poor, Bimota concentrated initially on building high-quality motorcycles around existing engines. From the beginning they customised the top models of Suzuki, Honda and Kawasaki. In the 1980s they also customised Yamaha and Ducati motorcycles.
Bimota's co-founder and long-time chief designer Tamburini has been an influential player in the development of other Italian brands, most significantly his work on the popular Ducati 916, the Ducati Paso, and the MV Agusta F4; other designers such as current Bimota chief Sergio Robbiano have also been involved with larger-volume manufacturers.
Bimota models currently in production include the DB5, DB6, DB7, DB9 and the Tesi, with a DB8 featuring the Ducati 1198 engine in development. The latest model features the Tesi 3D which along with the co-designed Vyrus is said to be the only bike on production to house Hub Steering.
See All Bimota Posts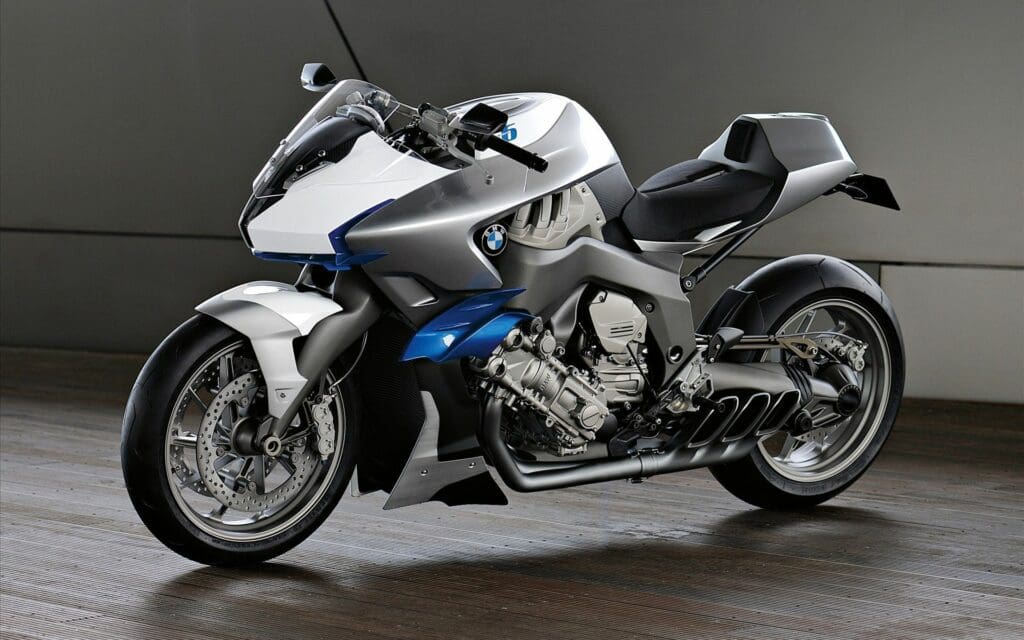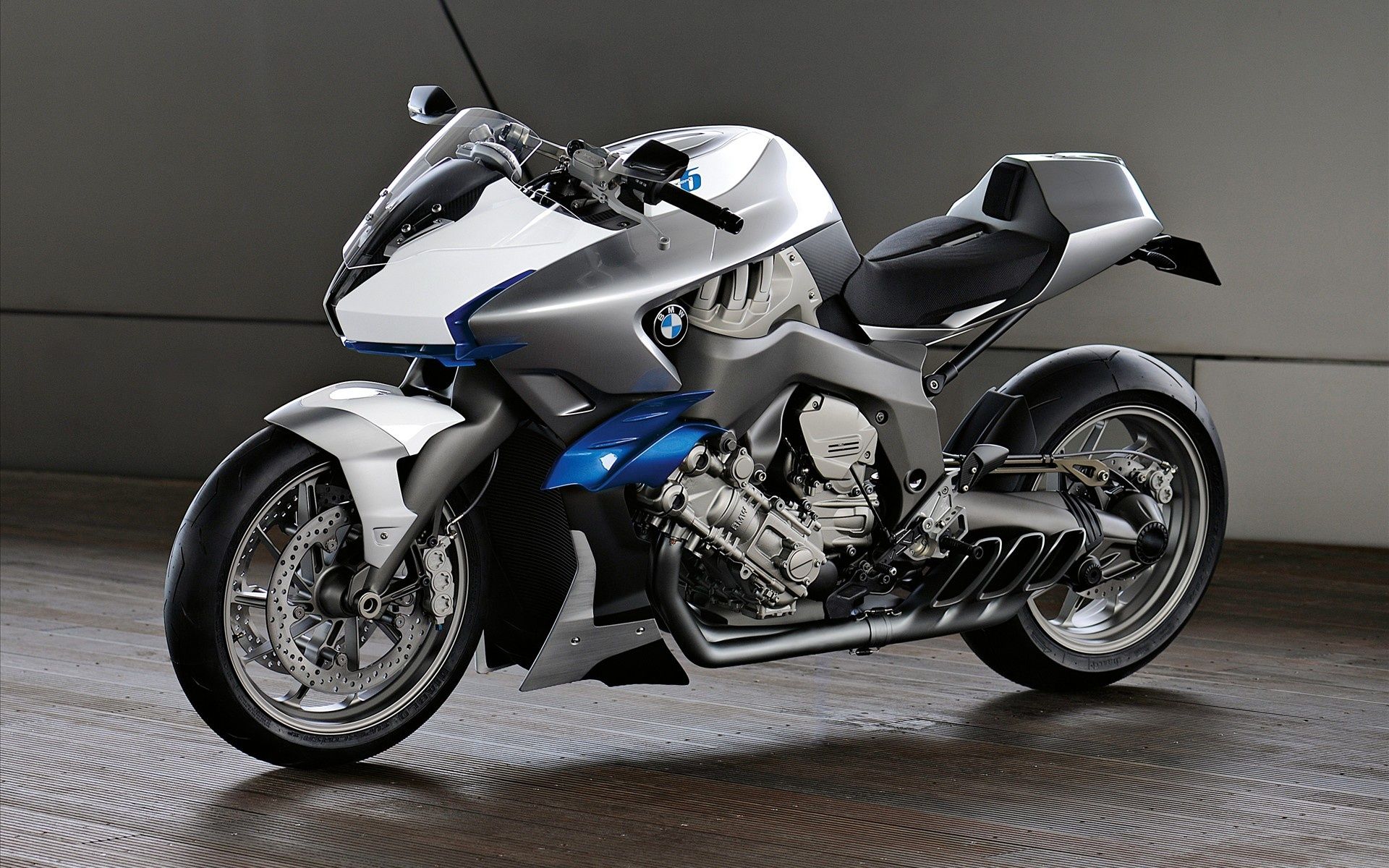 BMW Motorcycles
wBW BMW Home | All BMW Posts | BMW Model Specs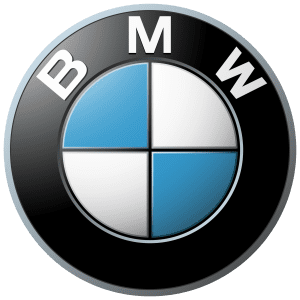 BMW Motorrad is the motorcycle brand of the German behemoth. It has a long storied history, making motorcycles since 1923. They are a real volume player with the 2,000,000 th motorcycle produced by BMW Motorrad in 2011.
BMW Motorrad motorcycles are categorized into product families, and each family is assigned a different letter prefix. The current families are C series – Maxi-scooters, F series – parallel-twin engines of 798 cc capacity, featuring either chain or belt drive, G series – single-cylinder engines of 449 to 652 cc capacity featuring chain drive, R series – twin-cylinder boxer engines of 1,170 cc capacity featuring shaft drive, K series – four-cylinder engines of 1,157 to 1,649 cc capacity featuring shaft drive, S series – S1000RR – sport bike with transverse-mounted, 999 cc inline-four engine.
See All BMW Posts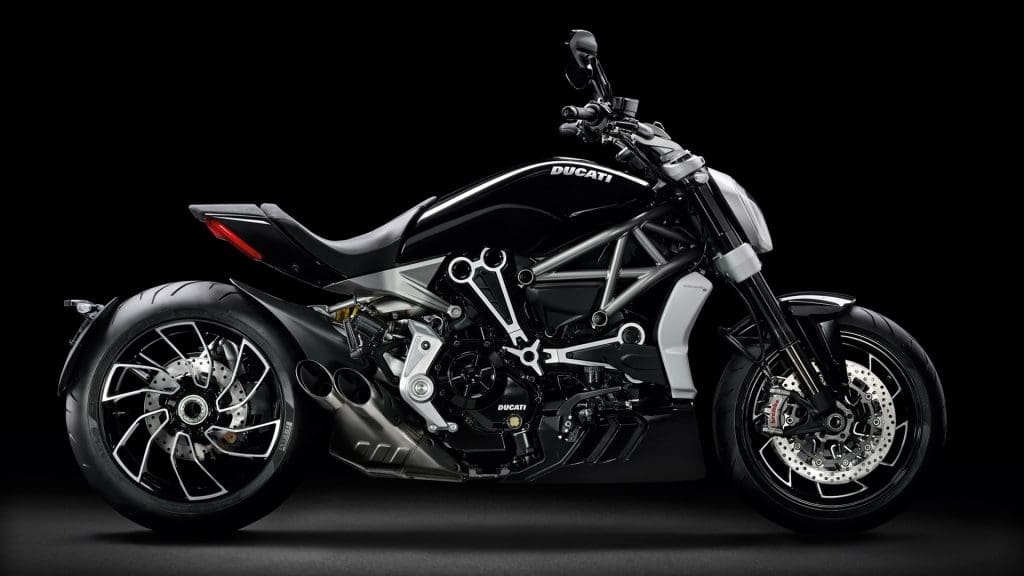 Ducati Motorcycles
wBW Ducati Home | All Ducati Posts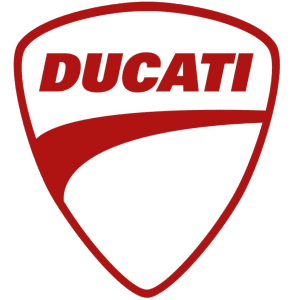 Ducati is "the" Italian sport bike company. It designs and manufactures some if the best high-performance motorcycles in the world. Ducati is best known for its large-capacity four-stroke, 90° V-twin engines, with a desmodromic valve design.
Modern Ducatis remain among the dominant performance motorcycles available today partly because of the desmodromic valve design, which is nearing its 50th year of use. Desmodromic valves are closed with a separate, dedicated cam lobe and lifter instead of the conventional valve springs used in most internal combustion engines in consumer vehicles. This allows the cams to have a more radical profile, thus opening and closing the valves more quickly without the risk of valve-float, which causes a loss of power that is likely when using a "passive" closing mechanism under the same conditions.
Ducati also extensively uses a trellis frame, although Ducati's MotoGP project broke with this tradition by introducing a revolutionary carbon fibre frame for the Ducati Desmosedici GP9.
See All Ducati Posts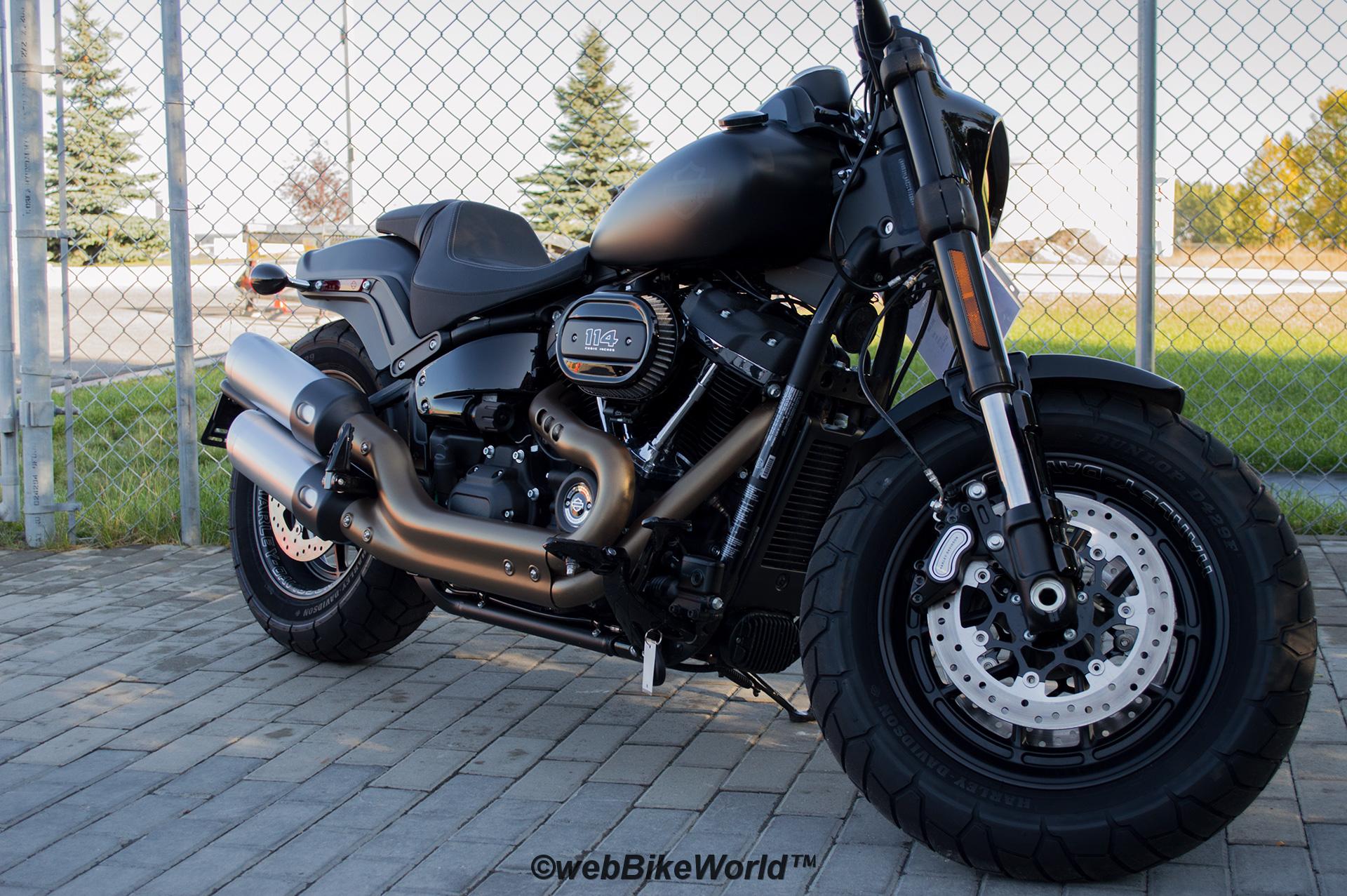 Harley Davidson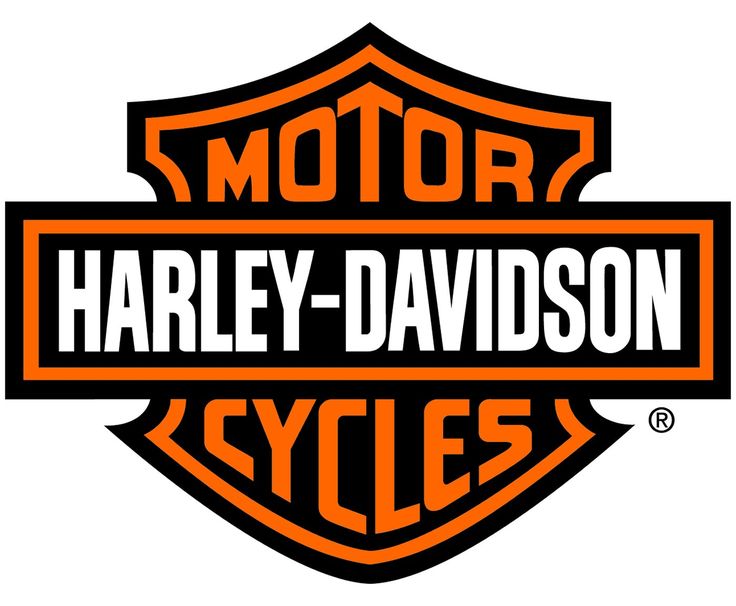 Harley-Davidson the venerable American motorcycle manufacturer. Founded in Milwaukee, Wisconsin in 1903 it has a rich history and the strongest brand in motorcycle history.
Harley has become one of the world's largest motorcycle manufacturers and an iconic brand. It has a cult-like following with owner clubs, events, merchandize and a massive museum and video game.
Noted for the chopper motorcycle style, Harley-Davidson traditionally marketed heavyweight, air-cooled cruiser motorcycles with engine displacements greater than 700 cm³ and has broadened its offerings to include its more contemporary VRSC (2002) and middleweight Street platforms.
The classic Harley-Davidson engines are V-twin engines, with a 45° angle between the cylinders. The crankshaft has a single pin, and both pistons are connected to this pin through their connecting rods. Another notable engine is the Revolution engine which was based on the VR-1000 Superbike race program, co-developed by Harley-Davidson's Powertrain Engineering team and Porsche Engineering in Stuttgart, Germany. With a liquid cooled, dual overhead cam, internally counterbalanced 60 degree V-twin engine with a displacement of 69 cubic inch producing 115 hp (86 kW) at 8,250 rpm at the crank, with a redline of 9,000 rpm.
See All Harley Davidson Posts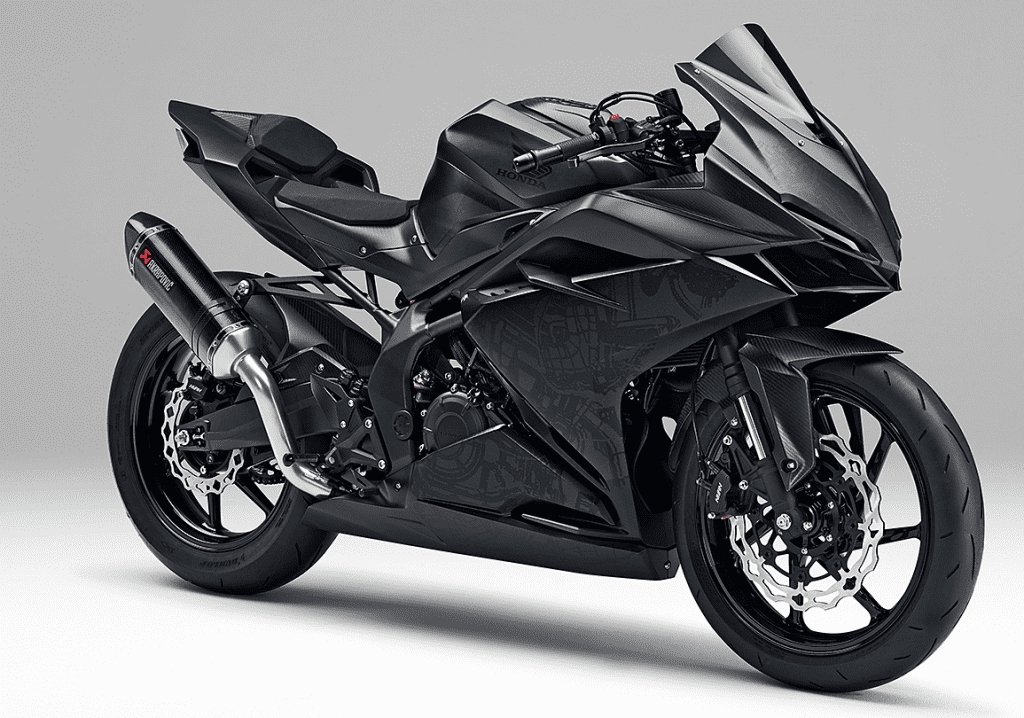 Honda Motorcycle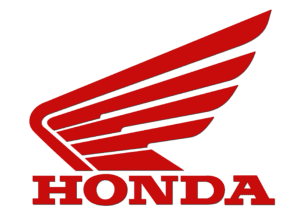 Honda has been the world's largest motorcycle manufacturer since 1959. At its peak in 1982, Honda manufactured almost three million motorcycles annually.  In 2017, India became the largest motorcycle market of Honda. In India, Honda is leading in the scooters segment, with 59 percent market share.
The bikes being sold in bulk in India are not the ones we get most excited about here at wBW though. We love the nice, bigger bikes and we are big fans of Honda's focus on leadership in the technology of internal combustion engines.
That investment Honda makes means high power-to-weight ratio engines Honda produced for its racing bikes provided technology and expertise which was transferable into the full range.
See All Honda Posts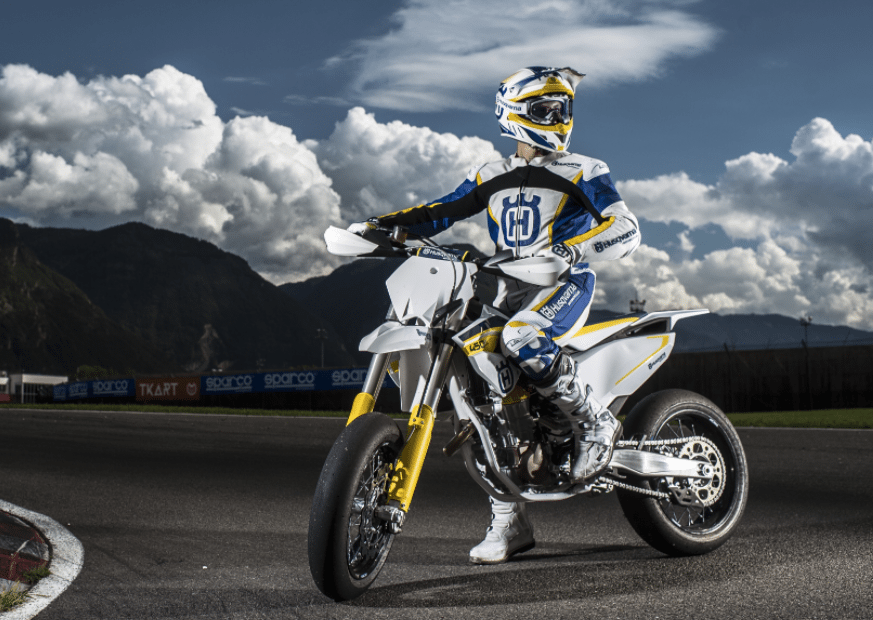 Husqvarna Motorcycles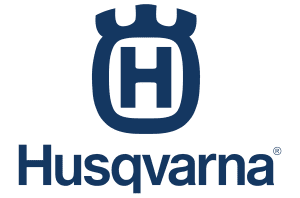 Husqvarna Motorcycles has Swedish origins and has over 100 years history in motorcycle manufacturing. It is one of the highest points of reference of the off road market thanks to an image tightly connected to competitions. Husqvarna began manufacturing motorcycles in 1903 and has a great racing.
Husqvarna Motorcycles produces a diverse range of motocross, enduro and supermoto machines using their own two-stroke or four-stroke engines, ranging in capacity from 125 cc to 576 693 cc. Racing continues to be important to Husqvarna, with factory teams participating regularly in World Enduro, Motocross, Supercross and Supermoto championships.
In 2017, Husqvarna Motorcycles introduced a new range of enduro motorcycles with a self-developed two-stroke fuel injection system (Transfer Port Injection, TPI). The new fuel efficient, sensor-controlled technology conforms with the Euro 4 regulations for emission management.
See All Husqvarna Posts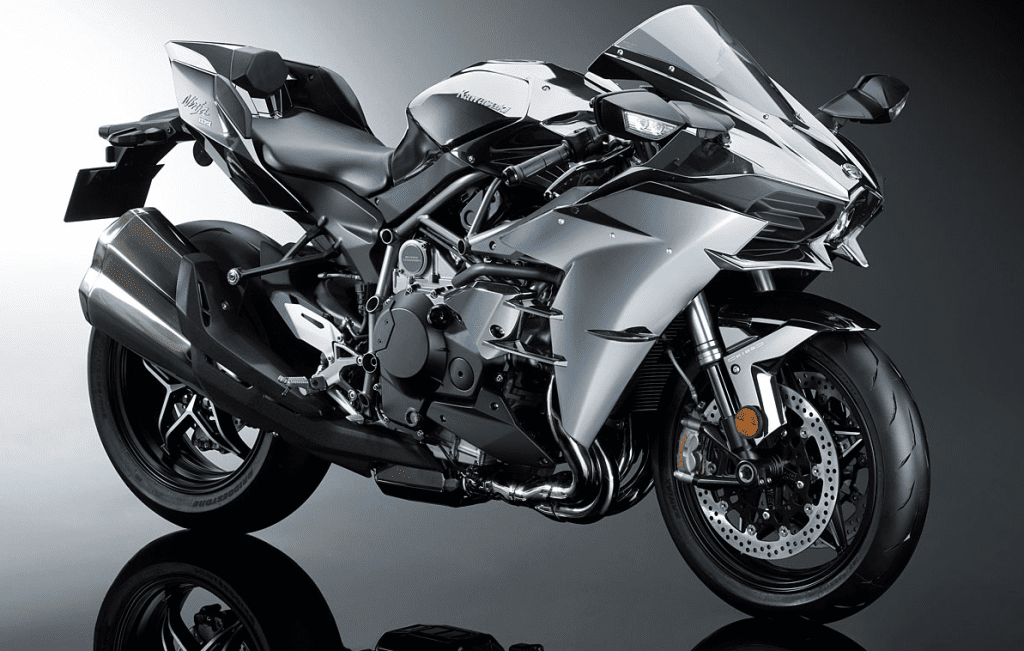 Kawasaki Motorcycles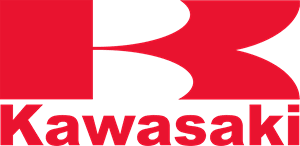 Kawasaki motorcycles are manufactured by the Motorcycle & Engine division of Kawasaki Heavy Industries at plants in Japan, USA, Philippines, Indonesia and Thailand.
In 1949 Kawasaki  started in the motorcycles industry by making engines suited for motorcycles. Kawasaki came out with their first bike in 1954, called Meihatsu. This bike had Kawasaki's own KB-5 engine and an improved model of the Meihatsu was introduced in 1956. They called it Meihatsu 125 Deluxe but it wasn't until 1956 that the Kawasaki logo was stamped into the engine side cover.
In 1982, Kawasaki started to sell the Z400GP on the Japanese market and the Z1000R in America. One of the most notable bikes in Kawasaki history, the GPZ900R also came in 1983. This was the first model ever produced by Kawasaki to have a liquid-cooled engine and to reach 250 km/h. A year later they started to sell this bike in the US and they renamed it Ninja, thing which proved to be very benefactor, registering huge sales. Now the Ninja bikes are numerous in number and in folklore. Some of our favorite bikes.
Kawasaki makes a full range of Supersport, Sport, Cruiser, Motocross bikes. More recently Kawasaki entered the vintage world with the launch of the Kawasaki Z900RS.
See All Kawasaki Posts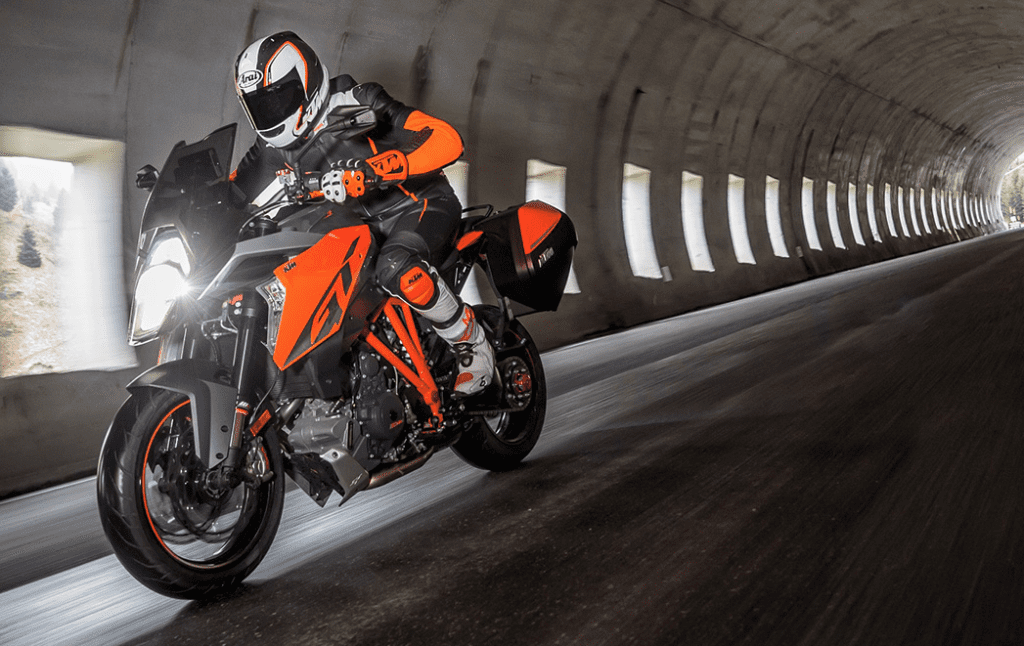 KTM

KTM's gutsy "Ready to Race" mantra is essentially true. The Austrian company has long committed to building competition-spec bikes for serious riders, and it has been rewarded with numerous off-road, motocross and even supercross championships.
KTM is known for its off-road motorcycles (Enduro, Motocross and Supermoto). Since the late 1990s, it has expanded into street motorcycle production and developing sports cars – namely the X-Bow. In 2015, KTM sold almost as many street motorcycles as off-road bikes. Their range includes the Motocross, Cross-Country and Enduro ranges.
See All KTM Posts

Moto Guzzi
Moto Guzzi Home | All Moto Guzzi Posts

Moto Guzzi is an Italian motorcycle manufacturer and the oldest European manufacturer in continuous motorcycle production.
Established in 1921 in Mandello del Lario, Italy, the company is noted for its historic role in Italy's motorcycling manufacture, its prominence worldwide in motorcycle racing, and industry innovations—including the first motorcycle centre stand, wind tunnel and eight-cylinder engine.
The company's motorcycles are noted for their air-cooled 90° V-twin engines with a longitudinal crankshaft orientation where the engines' transverse cylinder heads project prominently on either side of the motorcycle.
See All Moto Guzzi Posts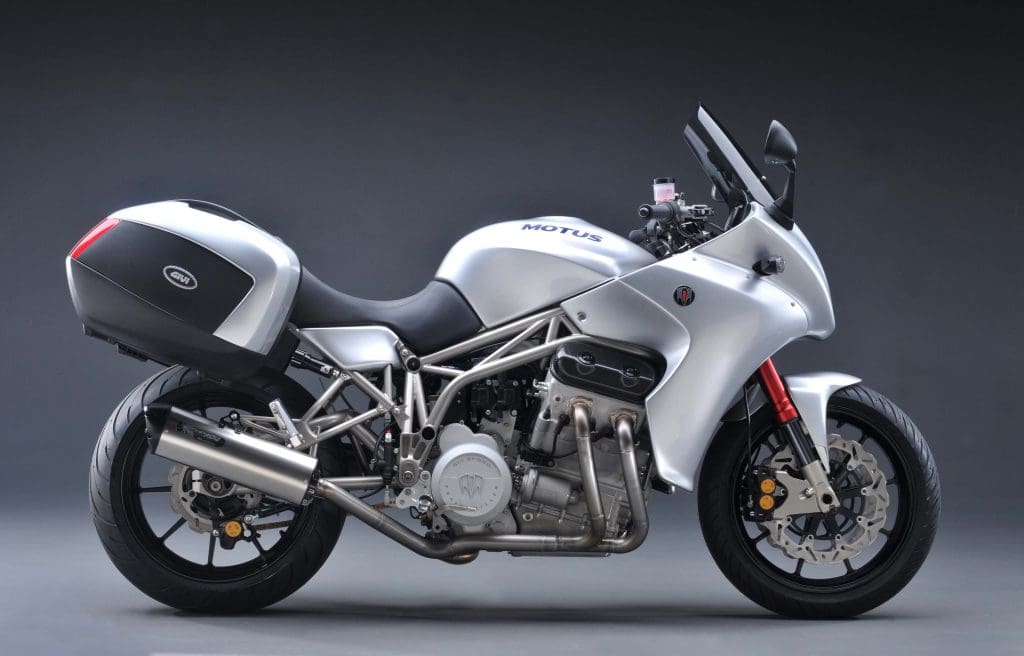 Motus

The Motus is a sport-touring motorcycle with the soul of an American muscle car. Descended from the Small Block V8, the Baby Block® V4 is the heart of it all. Refined. Powerful. With character unlike any other. It is the American V4.
Like a Patek Philippe chronograph in a world awash with plastic Casios, the MST is built to be passed along to your heirs in fine running order. Rangy, wellfinished, comfortable, and swift, the Motus MST won't override the impulses emanating from your helmet. It will communicate those directly to the pavement, mediated solely by your skills. If you're ready for that, Motus is building you a bike right now.
See All Motus Posts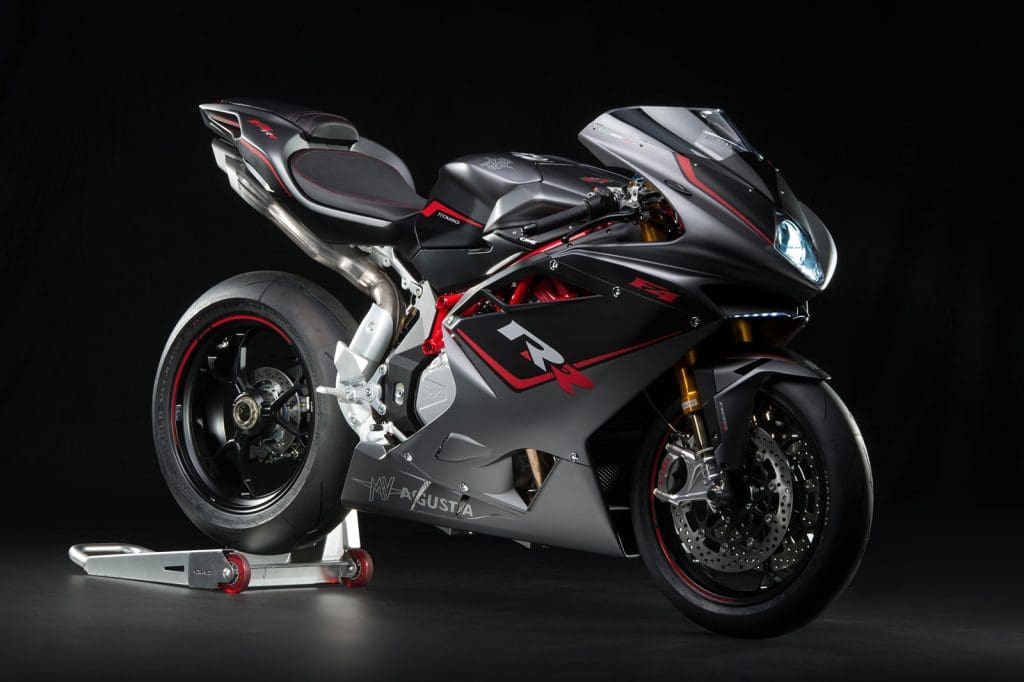 MV Agusta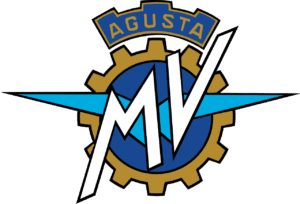 MV Agusta was founded in 1945 near Milan in Italy. The company manufactured small-displacement, café racer-style motorcycles through the 1950s and 1960s. In the 1960s, small motorcycle sales declined, and MV started producing larger displacement cycles in more limited quantities. A 250 cc, and later a 350 cc twin were produced, and a 600 cc four-cylinder evolved into a 750 cc.
In 1992 Cagiva acquired the MV Agusta brand, re-launching it in 1997 with the groundbreaking F4, a landmark in motorcycle design. Over the last fifteen years MV Agusta has grown exponentially, setting the standard in the high and medium-performance motorcycle market.ationally successful managers.
See All MV Agusta Posts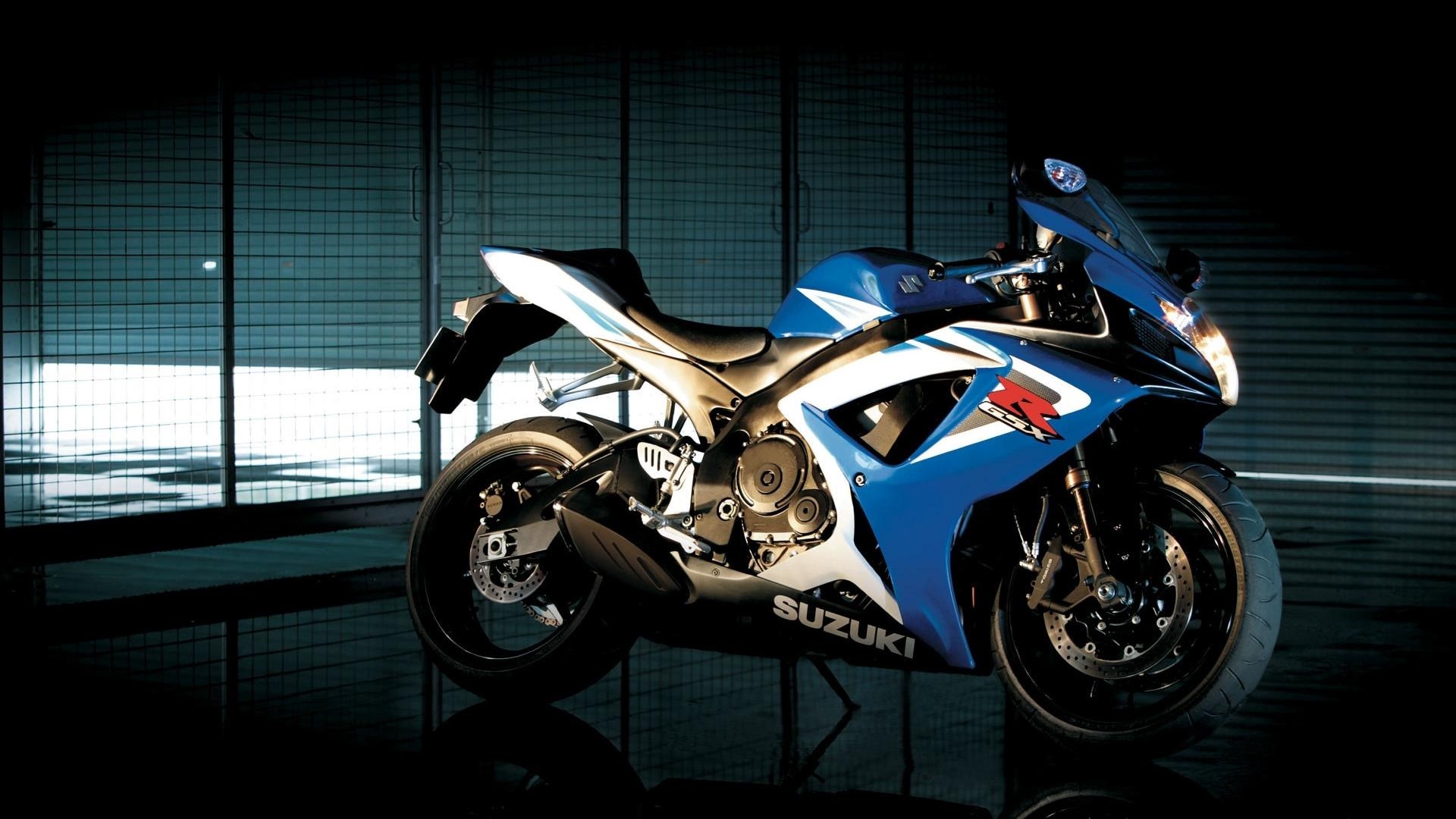 Suzuki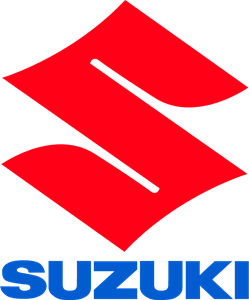 Suzuki is best known in the United States and Europe as a manufacturer of powerful motorcycles.
Suzuki's first motorcycle came in 1955, the Colleda. The single event that gained Suzuki its greatest international recognition, however, occurred the following year, when a Suzuki motorcycle won the 50cc-class Isle of Man race. It was the first of many victories for Suzuki motorcycles, victories that firmly established the previously unknown company model as a world leader.
By 1970, demand for more powerful motorcycles would prompt Suzuki to develop its first line of four-stroke engine motorcycles. This preserved Suzuki's position of leadership in the market.
Suzuki has continued to make a large range of bikes and continues to innovate in motorcycles, ATVs and scooters. Today it has a full range of sports bikes, cruisers, touring, motocross and street bikes.
See All Suzuki Posts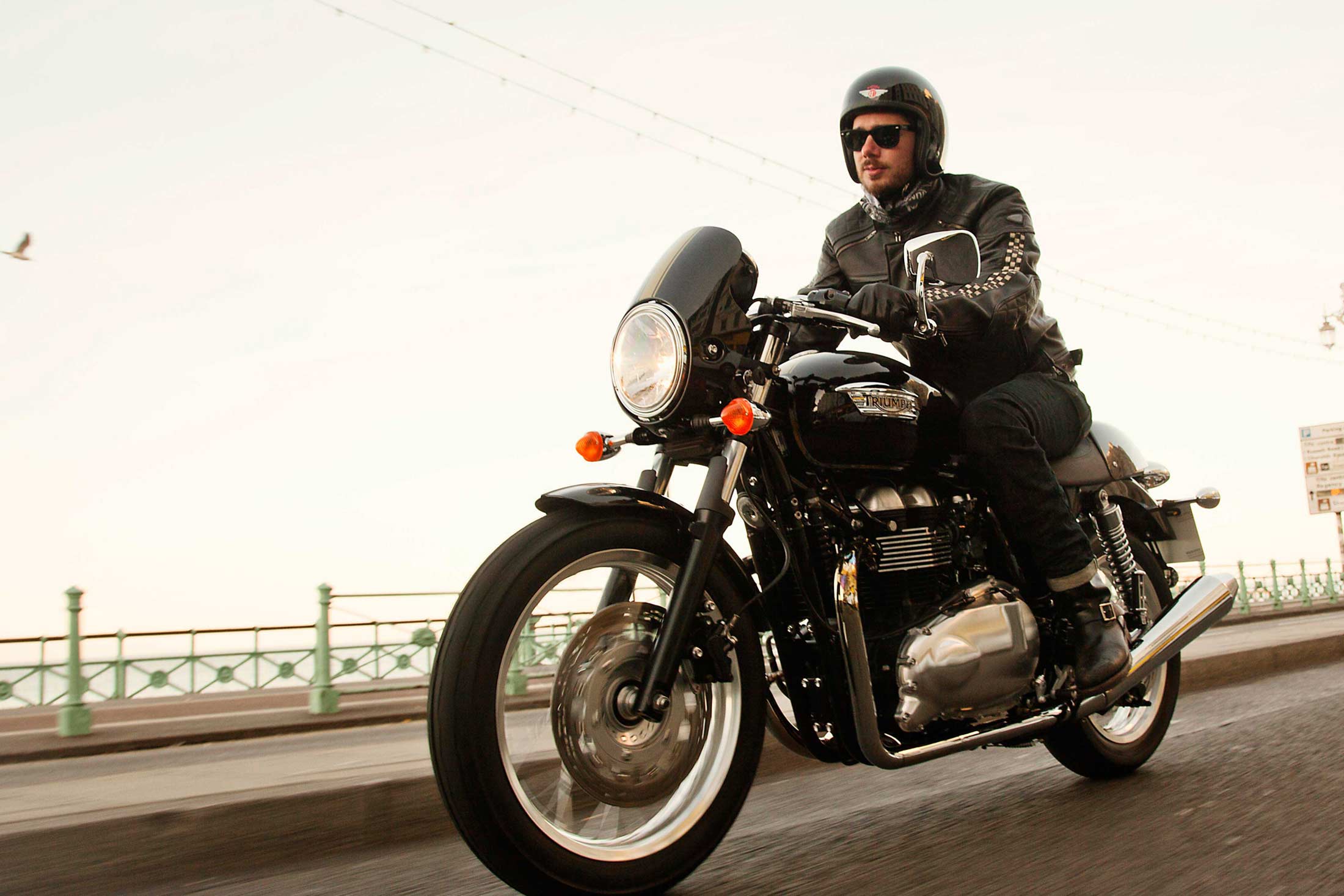 Triumph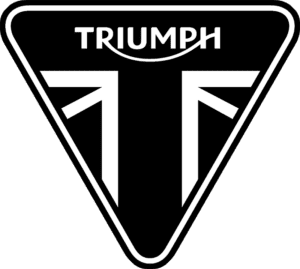 Triumph Motorcycles Ltd is the largest British motorcycle manufacturer, established in 1984 by John Bloor after the original company Triumph Engineering went into receivership. The new company (initially Bonneville Coventry Ltd) continued Triumph's record of motorcycle production since 1902.
A range of new 750 cc and 900 cc triple-cylinder bikes and 1000 cc and 1200 cc four-cylinder bikes were launched at the September 1990 Cologne Motorcycle Show.
The motorcycles used famous model names from the glory days of Meriden Triumph and were first made available to the public between March (Trophy 1200 being the first) and September 1991. All used a modular liquid-cooled DOHC engine design in a common large diameter steel backbone frame. The modular design was to ensure that a variety of models could be offered whilst keeping production costs under control—an idea originally put forward, in air-cooled form, in the early 1970s by Bert Hopwood but not implemented by the then BSA-Triumph company.
Triumph has a full range of adventure and touring, classic, supersports bikes and cruisers.
See All Triumph Posts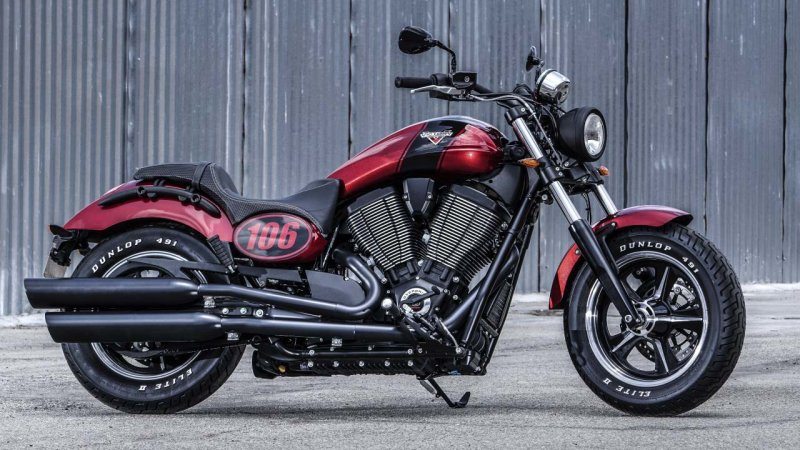 Victory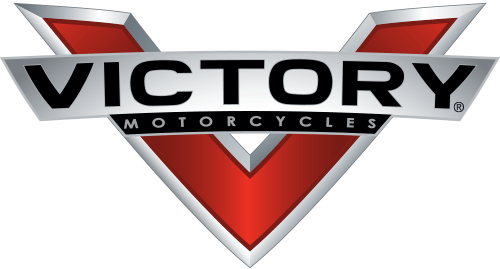 Victory Motorcycles is an American motorcycle manufacturer. It began production of its vehicles in 1998, and began winding down operations in January 2017. Victory's motorcycles are designed to compete directly with Harley-Davidson and similar American-style motorcycle brands, with V-twin engines and touring, sport-touring, and cruiser configurations. The first Victory, the V92C, was announced in 1997 and began selling in 1998.
The first model, the V92C, was debuted in 1997. Production began for the 1999 model that was the first official model year. The V92C was the second largest production motorcycle engine available at the time, and sparked a race among motorcycle manufacturers to build bigger and bigger engines. Victory engines debuted with five-speed transmissions (later six), single overhead cams, dual connecting rods, hydraulic lifters, and fuel injection; most fuel-injection components are standard GM parts. The V92C engine was designed to be easily tuned by the owner.
See All Victory Posts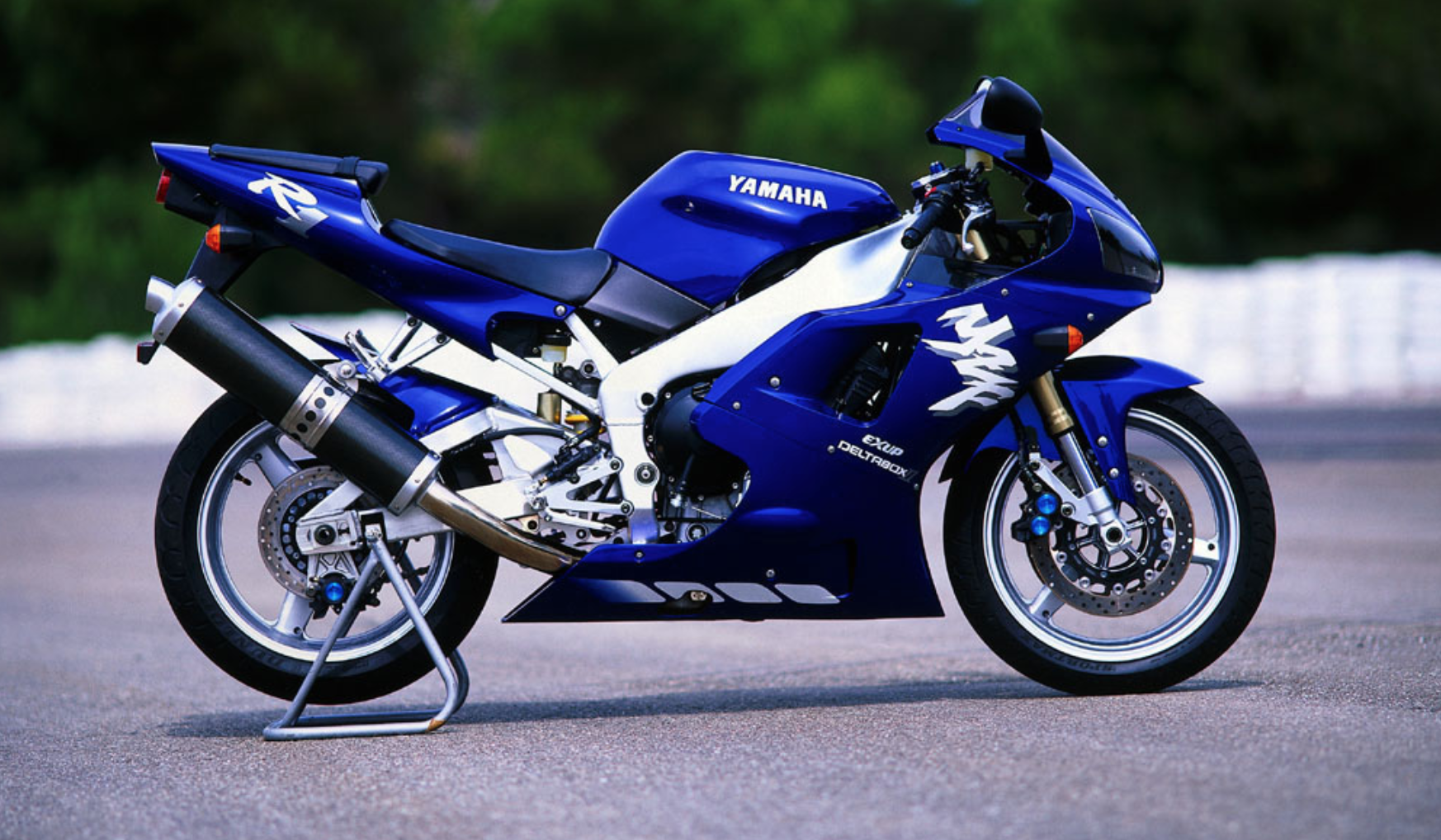 Yamaha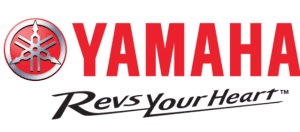 Yamaha Motorcycles was the first of the Japanese manufacturers to race internationally and has helped push the performance market forward ever since. Competing today in MotoGP and AMA Superbike, Motocross and Supercross remains a leading manufacturer in the racing circuit.
Yamaha has a large product range with everything from the sport tourer and fiery superbike market at the top all the way down to the small beginner's dirt bikes that many of us grew up riding. Yamaha also has naked bikes, adventure bikes, motocross and enduro bikes and even a handful of scooters. With a long history and one of the largest product ranges, there is something for everybody at Yamaha.
See All Yamaha Posts