Don't Worry, I Can't Afford the Real Thing Either
If you're an avid sim-racer or just picked up your new copy of  'TT Isle of Man Ride on the Edge 2' you may be in the market for a Kawasaki H2R branded gaming chair to add a few more virtual horsepower to your gaming experience.
Who knows, perhaps you have your gaming set up located in your luxurious home garage next to your $55,000 USD H2R race bike. This probably isn't the case, but if your heart bleeds green and your racing gear happens to match why not tickle your inner enthusiast with a green Ninja H2 gaming chair to satisfy your inner love for all things Kawi.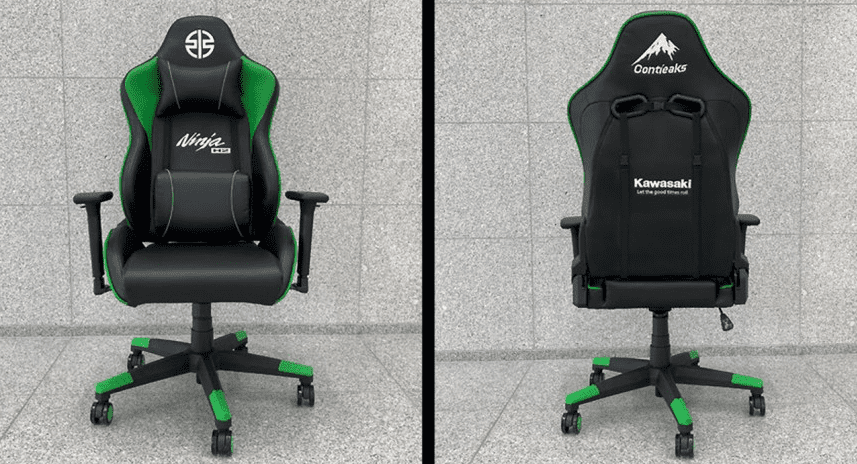 Kawasaki partnered up with esteemed Japanese luxury furniture maker, Contieaks, to bring consumers an H2 inspired gaming chair to satisfy your gaming room needs. Personally, I have a full sim-racing set up in my home office and if Ford offered a blue Ford Racing gaming chair, I'd be all over it. So I understand the allure for you Kawasaki fanboys that just added this chair to your Christmas list.
As with most gaming chairs, it features 75mm height adjustability, can recline 160°, and has 3d printed armrests to keep you comfortable during a sweaty virtual hot-lap around the Isle of Man.
The chair will be available in Japan at Kawasaki Plaza and they will be accepting orders beginning yesterday, November 1st, and will close sales November 30th, 2020 with deliveries coming in late February of 2021.