Every British Motorcycle Brand, Manufacturer, & Aftermarket Tuner We Could Find
Britain, the United Kingdom, England. Whatever you call it, the small island nation has produced some of the most legendary brands and famous motorcycles in history. Royal Enfield, Triumph, Brough Superior… the names are famous for a reason. No other nation has influenced the motorcycle world nearly as much.
We consider this list "complete for now", but it will never be finished. If you are or know of a British motorcycle brand – whether that's manufacturer or significant tuner – please get in touch so we can add you to this list.
Please let us know if we have missed anything or if any information is incorrect – we want our motorcycle brand section to be a rich resource of information for enthusiasts everywhere!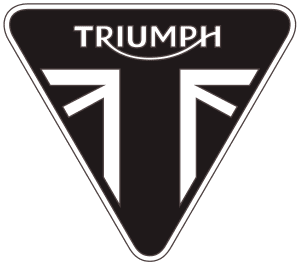 Although the original Triumph Engineering company was founded in 1885, John Bloor bought the manufacturing rights and name in the year after the original brand was sold in 1971 and shortly ceased operation. Today, Triumph Motorcycles Ltd is the United Kingdoms' largest motorcycle manufacturer; in the one-year period between June of 2016 and 2017, Triumph sold 63,400 motorcycles cementing them in the global market as an established bike builder with many different styles of bikes available.
AJS
A. J. Stevens & Co. Ltd was a British automobile and motorcycle manufacturer in operation from 1909 to 1931.The company was founded by Joe Stevens in Wolverhampton, England. After the firm was sold, the name continued to be used by Matchless, Associated Motorcycles and Norton-Villiers on four-stroke motorcycles till 1969, and since the name's resale in 1974, on lightweight, two-stroke scramblers and today on small-capacity roadsters and cruisers. The company held 117 motorcycle world records.
AJW Motorcycles
AJW Motorcycles Ltd was a British motorcycle manufacturer, established in Exeter in 1928. The last AJW motorcycle produced was the 125 cc Fox Cub in 1953, after which AJW began importing Italian two-stroke Wolfhound motorcycles with AJW badges. They also produced bikes in the 1970s such as the "Champion", the "Whippet", the "Pointer" and the "Collie".
Ambassador Motorcycles
Ambassador Motorcycles is a British motorcycle manufacturer. Founded by racer Kaye Don after World War II, the company produced lightweight motorcycles with Villiers and JAP engines and imported Zundapps from Germany. Production started in 1947 with 197 cc Villiers-engined bikes. In 1953 a model was produced with electric starters and the first Ambassador twin appeared in 1957.
Ariel Motor Company
Ariel Motor Company Ltd is a low-volume performance motor vehicle manufacturing company in Crewkerne, in Somerset, England. In June 2014, the company announced the new Ariel Ace motorcycle. Powered by a Honda 1237cc V4 engine and gearbox, the bike will be produced from 2015 in similar volume levels to the existing car-based products.
Associated Motor Cycles
Associated Motor Cycles (AMC) was a British motorcycle manufacturer founded by the Collier brothers as a parent company for the Matchless and AJS motorcycle companies. It operated from 1938 to 1966. The company is known for their predictable handling, comfortable, well-made, reliable and economical motorcycles, for their day.
Armstrong
Armstrong-CCM Motorcycles was a British motorcycle manufacturer based in Bolton, England. Alan Clews formed CCM in 1971 from what was left of BSA's off-road competition team and bought spares to produce his own motorcycles. In 1981 Armstrong bought a majority share and Clews designed a road race competition motorcycle. For most of the 1980s Armstrong-CCM produced about 3,500 motocross and trail bikes, as well as the military off-road machines. Electric start models were built for the Jordanian and Canadian armed forces.
Beardmore Precision
Beardmore Precision Motorcycles was a British motorcycle manufacturer. The original Precision company was set up by Frank E.Baker in Birmingham, and quickly established a reputation for performance motorcycle engines, supplying Haden, and Sun Motorcycles. The company operated from 1914 to 1930.
Blackburne
Blackburne was a trade name of Burney and Blackburne Limited a British manufacturer of motorcycles from 1913 to 1922 at Tongham near Farnham, Surrey. They were also a major supplier of engines to other motorcycle and light car makers and continued to make these until 1937. Burney and Blackburne also made small aircraft engines.
Brough Motorcycles
Brough Motorcycles were made by William E. Brough in Nottingham, England, from 1902 to 1926. The first Brough motorcycle was built in 1902, and had a single cylinder engine hung from the downtube. By 1908 there were a range of models with 2.5 hp and 3.5 hp single cylinder and 5 hp V-twin engines. By 1912 there was a 6 hp V-twin, and an 8 hp engine was also made intended for use in the Brough Monocar.
Brough Superior
Brough Superior motorcycles, sidecars, and motor cars were made by George Brough in his Brough Superior works on Haydn Road in Nottingham, England, from 1919 to 1940. The motorcycles were dubbed the "Rolls-Royce of Motorcycles" by H. D. Teague of The Motor Cycle newspaper. Approximately 3048 motorcycles (19 models) were made in the 21 years of production; around a third of that production still exists.
BSA Motorcycles
BSA Motorcycles (originally BSA Cycles) was one arm of the greater Birmingham Small Arms Company Limited, who were a major military industrial complex during the early and middle 20th century. Their first model, a 3.5 HP motorized bicycle (BSA 3½) was sold between 1910 and 1913, and was used during WWI as a courier bike inside of Britain. Their first purpose-built motorcycle was the 1919 Model E V-twin Sidevalve, a 7 HP bike that was built to ruggedized military standards. In 1953, BSA Cycles was restructured into BSA Motorcycles, and continued to produce rugged, dependable motorcycles until the BSA parent company went bankrupt in 1972.
Calthorpe Motor Company
The Calthorpe Motor Company based in Bordesley Green, Birmingham, England made a range of cars, motorcycles and bicycles from 1904 to 1932. The company started producing motorcycles in 1909. In the late 1920s, the company launched a new range under the sub-brand of Ivory Calthorpe. Using a self-produced single-cylinder sloper-design engine, the engine was similar in proportions and output to contemporary BSA units.
Cheney Racing
Cheney Racing is a British motorcycle manufacturer, founded by Eric Cheney, based in Petersfield, Hampshire which builds complete specialist high performance motocross motorcycles, rolling chassis or frame kits to individual customer specifications.
Clews Competition Motorcycles
Clews Competition Machines (CCM) is a British motorcycle manufacturer based in Bolton, England. CCM was founded in 1971 by Alan Clews and gained notability for producing specialized BSA powered motocross machines. The company has produced a variety of motorcycle models over its history using a variety of engine suppliers including; Rotax, Suzuki and Kymco.
Clyno
Clyno Engineering Company, later Clyno Engineering Company (1922) Ltd, was a motorcycle and car manufacturer that operated in Thrapston from 1909 to 1910 and then in Wolverhampton from 1910 to 1929. During this time they produced over 15,000 motorcycles and between 36,000 and 40,000 cars, at one point becoming Britain's third largest car manufacturer.
Cotton Motor Company
The Cotton Motor Company, was a British motorcycle manufacturer founded by Frank Willoughby Cotton in 1918. F.W. presided over the company until his retirement in 1953. The company was known for producing motorcycles using their patented triangulated frame.
Coventry-Eagle
Coventry-Eagle was a British bicycle and motorcycle manufacturer. Established as a Victorian bicycle maker, the company began under the name of Hotchkiss, Mayo & Meek. The company name was changed to Coventry Eagle in 1897 when John Meek left the company. By 1898 they had begun to experiment with motorised vehicles and by 1899, had produced their first motorcycle. The motorcycles were hand built from components and finished carefully, Coventry-Eagle motorcycles proved reliable and by the First World War the range included Villiers Engineering and JAP engines.
Dot Cycle And Motor Manufacturing Company
The Dot Cycle and Motor Manufacturing Company was established by Harry Reed in Salford, Lancashire, a city near Manchester, England, in 1903. By 1906 they had built their first motorcycle, using a Peugeot engine. Dot Motorcycles were a northern manufacturer founded by Harry Reed in the pioneering days of motorcycling, famed for a succession of sporting machines which gave many a clubman the opportunity to ride on a competitive basis with every prospect of success.
Douglas
Douglas was a British motorcycle manufacturer from 1907–1957 based in Kingswood, Bristol, owned by the Douglas family, and especially known for its horizontally opposed twin cylinder engined bikes and as manufacturers of speedway machines. The company also built a range of cars between 1913 and 1922.
EMC Motorcycles
EMC Motorcycles or the Ehrlich Motor Co was a British motorcycle manufacturer. Based in Isleworth, the business was founded by Joseph Ehrlich who emigrated to the United Kingdom from Austria in the 1930s. A specialist engine tuner, Joe Ehrlich made unique two-stroke motorcycles. EMC stopped mass production in 1952 but Ehrlich used his knowledge of German technology to re-engineer the DKW Rennsporte Ladempumpe production racers, which he developed as one-off EMC racing bikes and won several events over the next 25 years. The EMC 125 cc racer was considered among the fastest of its size in the early 1960s.
Excelsior Motor Company
Excelsior, based in Coventry, was a British bicycle, motorcycle and car maker. They were Britain's first motorcycle manufacturer, starting production of their own 'motor-bicycle' in 1896.
Francis-Barnett
Francis & Barnett Limited was an English motorcycle manufacturer founded in 1919 by Gordon Inglesby Francis and Arthur Barnett and based in Lower Ford Street, Coventry, England. Early motor cycles were affectionately known as ' Franny B'. Motorcycles were produced for enthusiasts and were reasonably affordable for citizens for use as general transport.
Greeves
Greeves Motorcycles was a British motorcycle manufacturer founded by Bert Greeves which produced a range of road machines, and later competition mounts for observed trials, scrambles and road racing. The original company produced motorcycles from 1952, funded by a contract with the Ministry of Pensions for their Invacar, a three-wheeler for disabled drivers.
Hesketh Motorcycles
Hesketh Motorcycles is a British motorcycle manufacturer, initially based in Daventry and Easton Neston, Northamptonshire, England. The project was inspired by Lord Hesketh, who planned to revive the failing British motorcycle industry and at the time had a background of F1 racing being the last private team to win a Formula One Grand Prix, with James Hunt at the wheel. Lord Hesketh wanted to use the skills and facilities built up in that pursuit to greater effect and production of a quality motorcycle was born. The Hesketh motorcycle was developed on the Easton Neston estate, with the prototype running in the spring of 1980 using a special Weslake engine.
Haden
A.H. Haden Motorcycles was a British motorcycle marque from Birmingham. Haden was originally a bicycle-making business in Hockley, Birmingham, begun in the late 1880s, after the safety bicycle was introduced. The Haden marque was best known from 1912–1924. The main motorcycle was marketed under the Haden name as the "New Comet", and it was a long-standing independent brand. It used parts from Villiers, PeCo, JAP, Precision, and Climax, and was entered in the Isle of Man TT races in 1920 (10th place) and 1921.
HRD Motorcycles
HRD Motors Ltd was a British motorcycle manufacturer in the 1920s. It was founded by Howard Raymond Davies. He had worked in motorcycling, and had raced with some success in the mid-twenties, but often not finishing due to unreliability. This inspired him to build a reliable performance motorcycle, using the advertising slogan "Built by a rider". Others also aimed at a similar market, like George Brough of Brough Superior motorcycles.
Ivy
Ivy was a motorcycle manufacturer between 1907 and 1934 in Birmingham, England. It was run by various brothers from the Newman family. Ivy built about 6,000 motorcycles of various models. Most used two-stroke engines made by either J.A.P. or Precision, but there were also 225cc and 296cc engines designed and manufactured by Ivy. The company was heavily involved in motorcycle racing, with several of the Newman brothers entering races themselves.
James Cycle Co
The James Cycle Co Ltd., Greet, Birmingham, England, was one of many British cycle and motorcycle makers based in the English Midlands, particularly Birmingham. Most of their light motorcycles, often with the characteristic maroon finish, used Villiers and, later, AMC two-stroke engines. James were prolific bicycle and motorcycle manufacturers from 1897 to 1966. The company was taken over by Associated Motor Cycles in 1951 and combined with Francis-Barnett in 1957. In 1966 the company became one of the many British motorcycle companies forced out of business by Japanese competition.
Levis
Levis motorcycles (1911–1940), manufactured by Butterfields Ltd of Birmingham, England were for many years one of England's leading marques of two-stroke motorcycle. Levis built two-stroke machines from 1911, adding a line of four-strokes in 1928, which ran to 1941 when production ceased.
Megelli Motorcycles
Megelli Motorcycles is a British motorcycle manufacturer, which made its debut at the Milan EICMA exhibition in November 2007. Megelli motorcycles was founded by the Managing Director of Sports and Leisure Direct UK Ltd, Barry Hall, who previously specialised in off-road Aeon all-terrain vehicles, mini bikes and pit bikes. The Megelli range is currently sold in 37 countries in Europe, Asia, Australia, Africa, North America and South America.
Métisse Motorcycles
Métisse Motorcycles is a British low-volume manufacturer of specialist motorcycles and motorcycle frames, based in Carswell near Faringdon, Oxfordshire.Since 1982 Métisse produced motorcycle frame kits for British bike engines. Former owner Pat French bought the tooling originally used by the Rickman brothers (who produced the first Mk1 Metisse in 1959) to produce lightweight, strong frames and rolling chassis for competitive motocross use. Métisse now manufactures complete motorcycles, usually using bought-in cycle parts and engines, although the recent Mk5 is fitted with Métisse's own 997 cc (60.8 cu in) air & oil-cooled 360° parallel twin engine.
Martinsyde
Martinsyde was a British aircraft and motorcycle manufacturer between 1908 and 1922, when it was forced into liquidation by a factory fire. Martinsyde began manufacturing motorcycles from 1919 after buying the rights to engine designs by Howard Newman, which included a 350 cc single and a 677 cc V-twin with an unusual exhaust-over-inlet layout. Martinsyde motorcycles were offered with sidecars and the Martinsyde 680 was followed by a 500 cc model in 1920, with a sports version in 1921. In 1922 Martinsyde produced a 738 cc sports V-twin, named the Quick Six which produced 22 horsepower (16 kW) and was capable of 80 miles per hour (130 km/h).
Matchless
Matchless is one of the oldest marques of British motorcycles, manufactured in Plumstead, London, between 1899 and 1966. A wide range of models was produced under the Matchless name, ranging from small two-strokes to 750 cc four-stroke twins. Matchless had a long history of racing success; a Matchless ridden by Charlie Collier won the first single-cylinder race in the first Isle of Man TT in 1907.
New Hudson Motorcycles
New Hudson Motorcycles was a British motorcycle manufacturer. Founded in 1903 by George Patterson in Birmingham, their first motorcycle was produced in 1902 but was unsuccessful. The New Hudson range expanded between 1910 and 1915 using JAP engines, then the factory joined the war effort until 1919. In 1927 Bert le Vack broke the 100 miles per hour (160 km/h) record at Brooklands on a 500 cc New Hudson. The firm stopped motorcycle production in 1932 and changed their name to Girling Ltd – which still exists as a brake-component company.
New Imperial Motors
New Imperial was a British motorcycle manufacturer founded by Norman Downes in Birmingham, between 1887 and 1901, and became New Imperial Motors Ltd in 1912, when serious production commenced. New Imperial made innovative motorcycles that employed unit construction and sprung heel frames long before they became commonplace, and were moderately successful in competition. The 1920s were a financially successful decade, enabling the innovations of the 1930s that fought decline.
Norman Cycles
Norman Cycles was a British bicycle, autocycle, moped, and motorcycle manufacturer in Ashford, Kent, England. The company and its products are remembered today by the Norman Cycles Club at Willesborough Windmill, in Willesborough, Ashford. The Norman museum is in the Windmill's barn and displays some of the company's mopeds and bicycles.
Norton Motorcycle Company
The Norton Motorcycle Company is a brand of motorcycles, originally based in Birmingham, England. The company was founded by James Lansdowne Norton at 320, Bradford Street, Birmingham, in 1898. In 1902 Norton began building motorcycles with French and Swiss engines. The company was best known for the 750 cc Norton Commando which was introduced in 1968. The new 750 cc Norton Commando Model appeared, with the engine/gearbox/swingarm unit isolastically insulated from the frame with a series of rubber mountings. This kept the vibrations from the rider, giving a smoother, more-comfortable ride. The Commando was a bestseller, and voted #1 Motorcycle of the Year a number of times in Britain.
Osborn Engineering Company
Osborn Engineering Company was a British manufacturer of motorcycles, which sold its machines under the OEC brand name. The company was founded by John Osborn in 1901, producing Minerva engined bikes. Later machines used a variety of engines from companies such as Blackburne, and JAP. In 1927 OEC introduced its first bike with the duplex steering system. The most famous model produced by the firm was the OEC Commander introduced in 1938, with a 500 cc single-cylinder Matchless engine and duplex steering.
OK-Supreme
OK-Supreme was a British motorcycle manufacturer from 1899 to 1939 located in Birmingham. Grass-track racing versions of the machines continued to be available until 1946.
Phelon & Moore
Phelon & Moore manufactured motorcycles in Cleckheaton, Yorkshire, England from 1904 to 1967 particularly those under the Panther marque. They became identified with one particular design of motorcycle which had a large sloping 40-degree single-cylinder engine as a stressed member of the frame. This design spanned the entire history of the company, starting with a 500 cc model and ending with a 645 cc model.
Premier Motorcycles
Premier Motorcycles were British motorcycles manufactured by a business founded as a bicycle manufacturer by W. H. Herbert and William Hillman in 1876. Their first motorcycle was produced in 1908, with a White & Poppe side-valve engine and Chater-Lea front forks. They made their first V-twin in 1909, followed by a 499 cc single-cylinder machine in 1910. The business changed its name to "The Premier Cycle Company (Coventry Premier Ltd.)" in 1914.
Quadrant
Quadrant was one of the earliest British motorcycle manufacturers, established in Birmingham in 1901. Famous for their big singles, Quadrant pioneered many innovations that proved important for motorcycle development but struggled after the First World War and the company was wound up in 1928.
Raleigh Bicycle Company
The Raleigh Bicycle Company is a British bicycle manufacturer based in Nottingham, England and founded by Woodhead and Angois in 1885. Using Raleigh as their brand name, it is one of the oldest bicycle companies in the world. In 1899, Raleigh started to build motorcycles and in 1903, introduced the Raleighette, a belt-driven three-wheel motorcycle with the driver in the back and a wicker seat for the passenger between the two front wheels. Financial losses meant production lasted only until 1908.
Rickman Motorcycles
Rickman Motorcycles was a British, independent motorcycle chassis constructor established by brothers Derek and Don Rickman. The firm manufactured motorcycles from 1960 through to 1975.
Royal Enfield
Royal Enfield was a brand name under which The Enfield Cycle Company Limited of Redditch, Worcestershire sold motorcycles, bicycles, lawnmowers and stationary engines which they had manufactured. Enfield Cycle Company also used the brand name Enfield without Royal. The first Royal Enfield motorcycle was built in 1901. The Enfield Cycle Company is responsible for the design and original production of the Royal Enfield Bullet, the longest-lived motorcycle design in history.
Rudge-Whitworth
Rudge Whitworth Cycles was a British bicycle, bicycle saddle, motorcycle and sports car wheel manufacturer that resulted from the merger of two bicycle manufacturers in 1894. Rudge motorcycles were produced from 1911 to 1946. The firm was known for its innovations in engine and transmission design, and its racing successes. Their sales motto was "Rudge it, do not trudge it."
Scott Motorcycle Company
The Scott Motorcycle Company was owned by Scott Motors (Saltaire) Limited, Shipley, West Yorkshire, England and was a well-known producer of motorcycles and light engines for industry. Founded by Alfred Angas Scott in 1908 as the Scott Engineering Company in Bradford, Yorkshire, Scott motorcycles were produced until 1978.
Silk Engineering
Silk Engineering was a private motorcycle manufacturer that existed only between 1976 and 1979. Originally Silk Scott Services, from 1970 to 1975 founder George Silk ran a specialized repair and servicing company for the Scott Squirrel and later bikes, propelled by a durable and power-dense 2-stroke, water-and-air cooled Scott 500cc engine. Silk Engineering was formed in 1976 to develop and produce their own, more powerful 653cc 2-stroke twin. This was used in the Silk 700S, a "racing sport" bike which was the most expensive motorcycle of its day in 1976 at £1,355. After only 3 years, the company went defunct after it ran out of funds, having lost an average of £200 to £300 per bike sold.
Singer Motors
Singer Motors Limited was a British motor vehicle manufacturing business, originally a bicycle manufacturer founded as Singer & Co by George Singer, in 1874 in Coventry, England. Singer & Co's bicycle manufacture continued. From 1901 George Singer's Singer Motor Co made cars and commercial vehicles.
Sprite
Sprite was an historical British brand of off-road motorcycle, built by Frank Hipkin, of Hipkin & Evans, trading as Sprite Motor Cycles, initially at Cross Street, Smethwick, Birmingham and later by Sprite Developments Ltd., Halesowen, Worcester (1965–1971). The Sprite slogan was "Built by riders—for riders".
Sun
The Sun Cycle & Fittings Co. Ltd. was an English manufacturer of motorcycles, mopeds and bicycles. The company was based in Aston, Birmingham. The company was founded as James Parkes & Son, a brass foundry producing lamp fittings and various other products. In 1885 the company started to manufacture frames and fittings for the bicycle trade. In 1897, the company became The Sun Cycle & Fittings Company Limited, and around the same time began making its own bicycles. The first Sun motorcycle was produced in 1911.
Sunbeam Cycles
Sunbeam Cycles made by John Marston Limited of Wolverhampton was a British brand of bicycles and, from 1912 to 1956 motorcycles. Sunbeam Cycles is most famous for its S7 balloon-tyred shaft-drive motorcycle with an overhead valve in-line twin engine.
Triumph Engineering
Triumph Engineering Co Ltd was a British motorcycle manufacturing company, based originally in Coventry and then in Meriden. A new company, Triumph Motorcycles Ltd based in Hinckley, gained the name rights after the end of the company in the 1980s and is now one of the world's major motorcycle manufacturers.
Triumph Motorcycles Ltd is the largest UK-owned motorcycle manufacturer, established in 1983 by John Bloor after the original company Triumph Engineering went into receivership. The new company, initially called Bonneville Coventry Ltd, continued Triumph's lineage of motorcycle production since 1902. They have major manufacturing facilities in Thailand. During the 12 months preceding June 2017, Triumph sold 63,400 motorcycles.
Velocette
Velocette is a line of motorcycles made by Veloce Ltd, in Hall Green, Birmingham, England. One of several motorcycle manufacturers in Birmingham, Velocette was a small, family-owned firm, selling almost as many hand-built motorcycles during its lifetime, as the mass-produced machines of the giant BSA and Norton concerns. Renowned for the quality of its products, the company was "always in the picture" in international motorcycle racing. Veloce, while small, was a great technical innovator and many of its patented designs are commonplace on motorcycles today, including the positive-stop foot shift and swinging arm rear suspension with hydraulic dampers.The business suffered a gradual commercial decline during the late 1960s, eventually closing in February 1971.
Villiers Engineering
Villiers Engineering was a manufacturer of motorcycles and cycle parts, and an engineering company based in Villiers Street, Wolverhampton, England.
Vincent Motorcycles
Vincent Motorcycles was a British manufacturer of motorcycles from 1928 to 1955. The business was established by Philip Vincent who bought an existing manufacturing name HRD, initially renaming it as Vincent HRD, producing his own motorcycles as HRD did previously with engines purchased as complete assemblies from other companies. The 1948 Vincent Black Shadow was at the time the world's fastest production motorcycle. The name was changed to Vincent Engineers (Stevenage) Ltd. in 1952 after financial losses were experienced when releasing capital to produce a Vincent-engined prototype Indian (Vindian) for the US market during 1949. In 1955 the company discontinued motorcycle production after experiencing further heavy financial losses.
Wasp Motorcycles
Wasp Motorcycles is a motorcycle and sidecar manufacturer based in Berwick St James, near Salisbury, England, that specialises in building competition solo and sidecar machines for motocross, trials and sidecar grasstrack, as well as the Wasp 3 Wheel Freedom for disabled riders.
Wooler
Wooler was a British manufacturer of motorcycles and automobiles, founded by engineer John Wooler in 1911 based in Alperton, Middlesex. The company became known for its unconventional designs which included several fore-and-aft twins, a vertical camshaft single cylinder machine, a transverse-four beam engine, and a transverse flat four. Most machines possessed Wooler's enduring design features of a petrol tank which extended past the steering head.
Zenith Motorcycles
Zenith Motorcycles was a British motorcycle and automobile manufacturer established in Finsbury Park, London in 1903, by W.G. Bowers. Automobile manufacture only lasted from 1905–1906. The first Zenith motorcycle was the 'BiCar' of 1903, based on Tooley's Bi-Car design, which was purchased by Zenith for its own production. The BiCar was a unique design with hub-center steering and a low-slung chassis with the engine (from Fafnir in Germany) centrally fixed.