Every Italian Motorcycle Brand, Manufacturer, & Aftermarket Tuner We Could Find
There's something about the rumble of an Italian engine, whether it's under the hood of a supercar or tucked inside the frame of a motorcycle. Food. Wine. Engines. The three things you can count on Italy to do well.
Ducati is the best-known Italian motorcycle brand, and it's earned such recognition through the creation of – let's call a spade a spade – insane street machines, but Ducati is not the only game in town when it comes to the who's who of Italian motorcycle manufacturers.
We consider this list "complete for now", but it will never be finished. If you are or know of an American motorcycle brand – whether that's manufacturer or significant tuner – please get in touch so we can add you to this list.
Please let us know if we have missed anything or if any information is incorrect – we want our motorcycle brand section to be a rich resource of information for enthusiasts everywhere!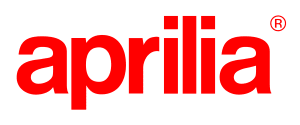 Every Aprilia is a racer, whether it's the fire-breathing RSV4 1100 or the self-proclaimed "balancing point between design and function" Dorsoduro 900. Aprilia draws on their post-war industrial heritage in looking for new and practical ways to make their motorcycles more fun.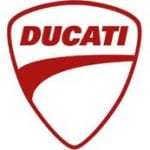 Ducati is to Italy what Harley Davidson is to America: the first brand that comes to mind when you think "Italian motorcycles", and perhaps one of the most notable manufacturers in the world. No matter where you live, it's a near-certainty that the fastest bike within 10 km of you is a Ducati.

2021 is Moto Guzzi's centennial year, and as it was 100 years ago, Moto Guzzi is producing some of the most beautiful and sought after motorcycles today. Where Aprilia and Ducati have infused racing and power into their DNA, Moto Guzzi has done the same with soul.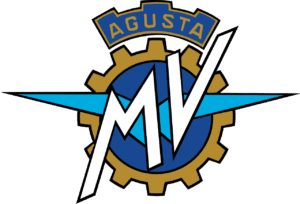 MV Agusta
Where other manufacturers hide their engine output ratings, MV Agusta makes theirs a selling point. When you top model is pushing 208 hp, it makes sense to flaunt it. MV Agusta motorcycles are fast, gorgeous, and desired – riders are both in love with and intimidated by them.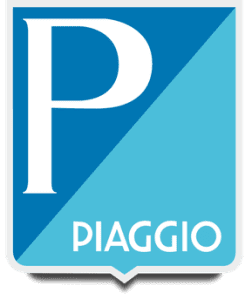 Piaggio
Piaggio is Europes leading manufacturer of scooters and compact commercial vehicles. They are based out of Italy and have achieved such high levels of success through their many popular sub-brands such as Vespa, Aprilia, and Moto Guzzi. In 2014, Piaggio sold a total of 519,700 vehicles making them the biggest producer of two-wheeled vehicles in the entirety of Europe.
Abra
The Abra was an Italian motorcycle that was manufactured from 1923 to 1927. The Abra initially used a DKW 146cc two-stroke engine, but from 1924 132cc engines of the company's own design were used.
Adiva
Adiva is an Italian scooter manufacturer of "urban" commuter two and three-wheeled scooters. Adiva was founded in Italy in 1994; the production began in Italy in 2001. They released their first model, AD3, in 2008, at the EICMA show in Milano, Italy. AD3 is their flagship model, with two front-wheels and one rear-wheel. Their scooters feature a retractable roof on top. The company is headquartered in Italy with production facilities in Malaysia, and Taiwan and distribution centers in Japan, Hong Kong, and China.
Aermacchi
Aermacchi was an Italian aircraft manufacturer. After World War II, the company began producing motorcycles as a way to fill the post-war need for cheap, efficient transportation.
Formerly known as Aeronautica Macchi, the company was founded in 1912 by Giulio Macchi at Varese in north-western Lombardy as Nieuport-Macchi, to build Nieuport monoplanes under licence for the Italian military. With a factory located on the shores of Lake Varese, the firm originally manufactured a series of Nieuport designs, as well as seaplanes.
Agrati Garelli
Agrati was an Italian motorcycle company who built scooters and mopeds between 1958 and 1965. In 1961 Agrati was merged with Garelli Motorcycles, and from 1965 all bikes were produced under the Garelli name.
Aprilia
Aprilia is an Italian motorcycle manufacturer founded immediately after World War II in Noale, Italy by Alberto Beggio. The company started as a manufacturer of bicycles that then moved on to manufacture scooters and small-capacity motorcycles. In more recent times, Aprilia has produced large sportbikes such as the 1,000 cc V-twin RSV Mille and the V4 R
API
Automobile Products of India (API) was founded in 1949 at Bombay (now Mumbai). The company manufactured Lambretta scooters, API Three Wheelers under license from Innocenti of Italy and Automobile ancillaries, notably Clutch and Braking systems. The company has not been operational since 2002.
Aeromere
Aeromere, was the name of the motorcycle production arm of the Italian aircraft company Aeromere or Aero-Caproni. After World War II, the victorious Allies prohibited wartime aircraft and other military hardware suppliers from remaining in their previous industries, and Aero-Caproni would change its name to Capriolo and become one of several, including Aermacchi, MV Agusta, Vespa and Ducati, that switched to producing motorcycles or scooters.
Autozodiaco
Autozodiaco was an Italian car manufacturer located in Bologna, focusing mainly on dune buggies based on the VW Beetle. In the 1970s they produced the offroad motorbike Moto Zodiaco Tuareg. With large balloon tyres it was intended as a dune buggy. The company existed between 1968 and 1981.
AJW Motorcycles*
AJW Motorcycles Ltd was a British motorcycle manufacturer, established in Exeter in 1928. The last AJW motorcycle produced was the 125 cc Fox Cub in 1953, after which AJW began importing Italian two-stroke Wolfhound motorcycles with AJW badges. They also produced bikes in the 1970s such as the "Champion", the "Whippet", the "Pointer" and the "Collie".
*British company that imported Italian motorcycles to rebadge.
Benelli*
Established in 1911, Benelli is a former Italian motorcycle manufacturer. Today, the company is fully owned by Qianjiang Group, and is one of 10 branches of Qianjiang. Benelli has been purely designed and manufactured in China since 2005. Benelli is more focused on mid-sized motorcycles rather than the small motorcycles, mopeds, and scooters you commonly see in Asia. It is also aimed at a more European market, using the Italian brand name, and design is heavily influenced by bigger brands such as Ducati.
*Formerly Italian, now Chinese owned and operated.
Beta Motor
Beta is an Italian motorcycle manufacturer, specialising in off-road motorcycles. Beta are best known for their popular trials bikes. In 2005, they launched a range of enduro motorcycles using KTM engines. In 2010 they launched the new RR series, with a new engine made in-house. Beta motorcycles have been used by world trials champions such as Jordi Tarrés, Dougie Lampkin, Albert Cabestany and Enduro riders Steve Holcombe and Brad Freeman. Production in 2018 was expected to be in excess of 20,000 motorcycles, ranging in size from 50 cc to 480 cc.
Bimota
Bimota is a small Italian manufacturer of custom and production motorcycles. It was founded in 1973 in Rimini, Italy by Valerio Bianchi, Giuseppe Morri, and Massimo Tamburini. Bimota concentrated initially on building high-quality motorcycle chassis around existing engines. From the beginning they customised the top models of Suzuki, Honda and Kawasaki. During the late 1970s, Bimota also helped develop and build motorcycles branded as Lamborghinis. In the 1980s they also customised Yamaha and Ducati motorcycles.
Bianchi
Bianchi motorcycles were made from 1897 to 1967 by F.I.V. Edoardo Bianchi S.p.A, a company which today is a major Italian bicycle manufacturer, and who also produced automobiles from 1900 to 1939. Edoardo Bianchi started his bicycle manufacturing business in a small shop on Milan's Via Nirone in 1885. Bianchi was a prominent name in the motorcycle racing world from 1925 to 1930.
Cagiva
Cagiva is an Italian motorcycle manufacturer. It was founded in 1950 by Giovanni Castiglioni in Varese, originally producing small metal components. In 1978 Cagiva entered the motorcycle business with two racing motorcycles. By 1979 the company reached an annual production of 40,000 motorbikes, with eight models powered by two-stroke engines ranging from 125 cc to 350 cc. In the early 1980s, Cagiva began to manufacture dirt bikes and started a massive public relations program with the opening of its North American branch. Cagiva motocross bikes were characterized by their fast powerful engines and innovative features, such as the MX line that had only one spring in the front forks with one fork controlling rebound and the other compression.
Ceccato
Ceccato was an Italian motorcycle manufacturer founded in 1947 by a former pharmacist, Pietro Ceccato, who was passionate about both engines and innovative management ideas, such as making process changes using input invited from employees. For the motorcycle Giro d'Italia and other races, Ceccato built the first of Fabio Taglioni's engines to be realized, a 75 cc OHC single designed with the help of Taglioni's Technical Institute students. The company was active in motorcycles until the 1960s.
Cimatti
Cimatti was an Italian manufacturer of bicycles, motorcycles and mopeds founded by Olympic cyclist, Marco Cimatti. The company was active between 1937 and 1984. The company originally started producing bicycles but later switched to mopeds in the 1950s. By the 1960s, the company was producing motorcycles,including the 100 cc (6.1 cu in) and 175 cc (10.7 cu in) Sport Luxury road and Kaiman Cross racing models with four-speed gearboxes. In 1972–77, he introduced two 125 cc (7.6 cu in) models, one for motocross with a five-speed gearbox and the other for road.
Ducati Motor Holding S.P.A.
Ducati Motor Holding S.p.A. is the motorcycle-manufacturing division of Italian company Ducati, headquartered in Bologna, Italy. Ducati is best known for high-performance motorcycles characterized by large-capacity four-stroke, 90° V-twin engines, with a desmodromic valve design. Ducati refers to this configuration as L-twin because one cylinder is vertical while the other is horizontal, making it look like a letter "L". Modern Ducatis remain among the dominant performance motorcycles available today partly because of the desmodromic valve design, which is nearing its 50th year of use.
Della Ferrera
Della Ferrera was an Italian motorcycle manufacturer active from 1909 to 1948. Four-valve motorcycles built by the company won events in the Trofeo Turistico Nazionale, at Cremona, and elsewhere. Until the 1st world-war, Della Ferrera was one of the primary motorcycle makers in Italy.
Energica Motor Company
Energica Motor Company is an Italian manufacturer of electric motorcycles. The Energica project was started in 2010 in Modena, Italy, by CRP Group, an international company involved in computer numerical control machining, additive manufacturing with advanced selective laser sintering materials windform. Energica Motor Company was officially founded in 2014 with the aim of creating high-performance sustainable motorcycles like the Energica Ego which they unveiled at the Top Marques, Monte Carlo in April of the same year.
Fantic Motor
Fantic Motor is an Italian manufacturer of motorcycles. The company began in 1968, manufacturing and exporting enduro motorcycles, mini-bikes and go-karts. Today they continue in the same genre, though the names have changed to dual-sport and motard (supermoto), and they have returned to the US market in 2016, as Fantic USA Inc. Fantic launched in 2015 also new models of electric bikes, the Fat Bike, and has now a complete line of eMTB and commuter electric bikes.
FB Mondial
FB Mondial is a motorcycle manufacturer, founded in 1929, in Milan, Italy. They are best known for their domination of Motorcycle World Championships between 1949 and 1957. The firm produced some of the most advanced and successful Grand Prix road racers of the time, winning five rider and five manufacturer World Championships in that short period.
Frera
Frera is a historic brand of motorcycles, which were produced in Tradate. Until the late 1920s Frera was one of the leading Italian motor brands. The factory finally closed in 1936. In Tradate there is today a museum dedicated to this brand.
Fusi
A. Fusi & Co., S.p.A. Milano (1932–1957) is a historic brand of motorcycles. The company was founded by Achille Fusi who was a trader of FN motorcycles. In 1932 he started building motorcycles under the RAS brand name, mainly with FN parts. They had 175 cc JAP engines made under licence in Italy and Burman gearboxes made under licence by Fiat. From 1933 Fusi built some models with Italian engines.
Ghezzi & Brian
Ghezzi & Brian is an Italian motorcycle engineering firm and manufacturer based in Missaglia. Ghezzi & Brian was founded in 1995 by Giuseppe Ghezzi and Bruno (Brian) Saturno to develop racing motorcycles using twin-cylinder engines. Starting in 1999, the company began to also sell motorcycles for street use. A fundamental characteristic of all the Ghezzi & Brian machines is sportiness and personality derived from Moto Guzzi V layout twin-cylinder engines.
Gilera
Gilera is an Italian motorcycle manufacturer founded in Arcore in 1909 by Giuseppe Gilera. After World War II, Gilera dominated Grand Prix motorcycle racing, winning the 500 cc road racing world championship six times in eight years. Facing a downturn in motorcycle sales due to the increase in the popularity of automobiles after the war, Gilera made a gentleman's agreement with the other Italian motorcycle makers to quit Grand Prix racing after the 1957 season as a cost-cutting measure. In 1969, the company was purchased by Piaggio.
Galbusera
Galbusera is a vintage brand of Italian motorcycles made by Moto Galbusera & Co. in Brescia from 1934 to 1955. The brand at that time focused on creating reliable motorcycles with a top speed of 150 km / hour was very acceptable. In 1955 they began to have financial problems and production was terminated.
Garelli Motorcycles
Garelli Motorcycles was an Italian moped and motorcycle manufacturer. It was founded in 1919 by Alberto Garelli. In 1919, Garelli constructed a 350 cc motorcycle which set a long distance record from Milan to Naples. Rider Ettore Girardi covered the 840 km (520 mi) with an average of 38.29 km/h (24 mph). Many famous Italian racers such as Ernesto Gnesa, Tazio Nuvolari and Achille Varzi began their racing careers on Garelli bikes. The Garelli 350 cc split-single stayed in production until 1926 and made a major impact in racing. The company also produced motorcycles for the Royal Italian Army. After World War II, Garelli concentrated on producing smaller bikes and mopeds for the European market.
Italjet
Italjet Moto Srl is an Italian manufacturer of motorcycles, headquartered in Castel San Pietro Terme, Bologna, Italy. The company was founded in 1959 in San Lazzaro, Bologna by Leopoldo Tartarini. The company has a history of producing light motorcycles, scooters and more recently quadbikes. In the 1990s, it launched the Dragster, Formula and Velocifero models. In 1998 an Italjet Formula was exhibited as part of The Art of the Motorcycle show at the Guggenheim Museum of Modern Art in New York City. In 1999, the business launched the Grifone, powered by a 900 cc three-cylinder Triumph engine.
Italika
Italika is the leading motorcycle brand and manufacturer in Mexico, with 400,000 motorcycles sold in 2014. The Italika motorcycles are produced mainly for the Mexican market and exported to Guatemala, Honduras, Panama, Peru, Brazil and Costa Rica. Italika motorcycles come in red, yellow, orange, black, and silver-grey color schemes, while scooters and ATVs are available in several other colors.
Innocenti
Innocenti was an Italian machinery works originally established by Ferdinando Innocenti in 1920. Over the years they produced Lambretta scooters as well as a range of automobiles, mainly of British Leyland origins. The brand was retired in 1996, six years after being acquired by Fiat.
Iso
Iso was an Italian automobile and motorcycle maker. The company was predominantly active from the late 1940s through the early 1970s. In 1948 it began to build motorcycles, scooters and motocarries (three-wheeled transport scooters/motorcycles). The famous models are the Furetto (1948), 'Isoscooter (1950), 'Isocarro (1951), 'Isomoto (1954), 'Isosport (1953) and 'Iso Diva. The last Iso motorcycle was the Iso 500, introduced 1961. Isomotos were known as expensive, but durable and well-built.
Lambretta
Lambretta is the brand name of mainly motor scooters, initially manufactured in Milan, Italy, by Innocenti. The brand name is known for its iconic scooters that to this day, still have a huge following among many collectors, scooterists, cutdown enthusiasts, and even racers. Lambrettas both can be converted to fun and relatively fast machines with little (but relatively expensive) modification. Many owners customize these scooters with elaborate customizations and paintwork and attend well-organised scooter rallies. The Lambretta has benefitted from advances in technology in the motorcycle world.
Laverda
Laverda was an Italian manufacturer of high performance motorcycles. The motorcycles in their day gained a reputation for being robust and innovative. Laverda motorcycles also became a firm favorite among racing clubmen due to their record for reliable performance.
Moto Guzzi
Moto Guzzi is an Italian motorcycle manufacturer and the oldest European manufacturer in continuous motorcycle production. Established in 1921 in Mandello del Lario, Italy, the company is noted for its historic role in Italy's motorcycling manufacture, its prominence worldwide in motorcycle racing, and industry innovations—including the first motorcycle centre stand, wind tunnel and eight-cylinder engine.
MV Agusta
MV Agusta is a motorcycle manufacturer founded by Count Domenico Agusta on 19 January 1945 as one of the branches of the Agusta aircraft company near Milan in Cascina Costa, Italy. The company's MV Agusta 600 which debuted at the Milan Trade Fair in 1965 was deliberately distinguished by the massive parts of the 592 cc engine, final shaft drive and weighed 221 kg. It became the world's first production motorcycle with a transverse 4-cylinder engine.
Malaguti
Malaguti is an Italian bicycle, scooter and motorcycle company based in San Lazzaro di Savena, founded by Antonino Malaguti in 1930. Producing bicycles until 1958, they then entered the motorcycle market. Noted for their use of small engines in their bikes. In October 2011, Malaguti laid off its remaining employees in Bologna, Italy as the company eventually folded. In 2018 the company was purchased by the Austrian firm KSR Group GmbH.
Minarelli
Minarelli is an Italian motorcycle engine manufacturer which was founded by Vittorio Minarelli. It is now part of the Yamaha group. Minarelli was founded in Bologna in 1951 as a motorcycle manufacturer. In 1956 Minarelli switched to exclusively manufacturing two-stroke engines, in a 2000 square metre purpose-built factory. It employed 20 technical staff and produced 70 engines a day. These were sold to companies in Italy, other parts of Europe and South America.
Moto Morini
Moto Morini is an Italian motorcycle manufacturer founded by Alfonso Morini in Bologna, in 1937. Earlier, Morini had also manufactured motorcycles together with Mario Mazzetti under the name MM. Moto Morini came under Cagiva control in 1987, then in 1996 joined Texas Pacific Group, which had also bought Ducati, and in April 1999, the rights to the name were purchased by Morini Franco Motori spa, a company which had been founded by Morini's nephew in 1954. After building large v-twin motorcycles early in the 21st century the company went into liquidation in late 2010. Moto Morini restarted motorcycle production in 2012.
Malanca
Malanca was an Italian motorcycle maker. The company's founder, Mario Malanca, started the venture by building mechanical parts and hubs for motorcycle wheels before producing his first complete motorcycle in 1956. The company found success in Italy, then eventually went on to produce bikes for Asia and America. After the peak of moped sales in Italy in 1980 and its eventual decline, Malanca moved on to larger-engined bikes. The company struggled, however, as it had spent much of its time and resources on the 125cc scooters as well as on research for, and development of, the smaller 50cc-engined bikes for both racing and regular sales. The company eventually folded in 1986.
MAS
MAS was an Italian motorcycle manufacturer from 1920 until 1956. MAS stood, in the context, for "Alberico Seiling Motorcycles" (Motocicli Alberico Seiling). Seiling was an Italian constructor who developed a variety of motorbikes between 1920 and 1922, and in 1922 started commercial production. His 173 cc overhead valve (OHV) model with an external flywheel proved particularly popular. He also produced a single-cylinder 498 cc OHV model, and from 1928 a twin-cylinder model, also with 498 cc of displacement.
Maserati
Fabbrica Candele Accumulatori Maserati S.p.A. ("Maserati Spark Plugs Batteries factory" 1947 in Modena – 1960) was an Italian manufacturer of motoring components (spark plugs and accumulators), as well as mopeds and motorcycles. It was part of Adolfo Orsi's large industrial corporation (which included the Maserati car manufacturer), that was divided among siblings (1953). The first Maserati motorcycles were the Tipo 125/T2, based on a DKW design, and the Tipo 160/T4, based on the Italmoto 160 tourer. Maserati motorcycles were produced in 125cc, 160cc, 175cc and 250cc models with two-stroke and four-stroke engine configurations. Maserati mopeds were offered in 50cc and 75cc versions
Morbidelli
Morbidelli was an Italian motorcycle manufacturer founded by Giancarlo Morbidelli in Pesaro. During the late 1970s and early 1980s, the company was particularly successful in Grand Prix motorcycle racing. The team won the 125 cc world championship in 1975, 1976 and 1977, and won the 250 cc championship in 1977.
Moretti Motor Company
Moretti S.p.A. is a former Italian automobile manufacturer. It was founded in 1925 and ceased automobile production in December 1989. Today, many of its sports car models can still be found at various European auto shows. Moretti Motors produced a variety of models at various times including motorcycles, microcars, and several commercial vehicles.
Motobi
Motobi was an Italian motorcycle manufacturer in production between 1950 and 1977. The brand was revived by Austrian company Michael Leeb Trading GmbH in partnership with Demharter GmbH in 2010. In 2010, as well as selling a range of 50 cc (3.1 cu in) scooters, the brand provided sponsorship for the JiR motorcycle racing team in the Moto2 class.
Paton
Paton is an Italian motorcycle manufacturer. In 1957 after FB Mondial pulled out of Grand Prix racing, Paton was set up by Giuseppe Pattoni (chief mechanic of the FB Mondial GP team) and designer Lino Tonti.
Piaggio
Piaggio is Europes leading manufacturer of scooters and compact commercial vehicles. They are based out of Italy and have achieved such high levels of success through their many popular sub-brands such as Vespa, Aprilia, and Moto Guzzi. In 2014, Piaggio sold a total of 519,700 vehicles making them the biggest producer of two-wheeled vehicles in the entirety of Europe.
SWM
SV.VM (Sironi Vergani Vimercate Milano) was an Italian motorcycle manufacturer founded in 1971 by Piero Sironi and Fausto Vergani. Based in Milan, Italy, SWM manufactured Observed Trials, Enduro, Motocross and off-road motorcycles in the 1970s and 1980s. They started with small capacity Sachs engined enduro bikes and began making Rotax engined trials bikes in 1977. The other main manufacturers at this time included Fantic Motor, Bultaco and Montesa. Making the announcement during the EICMA 2014 show in Milan, SWM are back on the market by introducing six street and off-road bikes with engine size between 300 and 650cc.
Santamaria
Santamaria was a company in North-West Italy producing motor bikes with 49cc, 69cc, 98cc, 123cc and 147cc engines produced by Franco Morini, JLO, Minarelli, Sachs, Zundapp.
Terra Modena
Terra Modena Mechatronic srl is an Italian company based in Modena, founded in 2015. The owner and founder is Dario Calzavara. The company, better known as TerraModena designs and develops integrated electrical systems [EIPS] for nautical use. The company is also known for the Terra Modena 198 the supermotard bike that is equipped with a monocylinder F1 engine developed by the HPE of Piero Ferrari in the years 2005/7.
Voxan
Founded in 1995, Voxan was originally a French motorcycle manufacturer based in Issoire, France. The brand was particularly known for its atypical design and its V-twin engine open at 72° of 996 cc. Initiated by Jacques Gardette, the project was to build the first French motorcycle company in the global market involving different partners. Alain Chevallier designed the chassis, while Sodemo Moteurs focused on the engine. The first prototype was shown in 1997, and the first production model released in 1999.
Vespa
Vespa is an Italian brand of scooter manufactured by Piaggio. The name means wasp in Italian. The Vespa has evolved from a single model motor scooter manufactured in 1946 by Piaggio & Co. S.p.A. of Pontedera, Italy to a full line of scooters and one of seven companies today owned by Piaggio. From their inception, Vespa scooters have been known for their painted, pressed steel unibody which combines, in a unified structural unit, a complete cowling for the engine (enclosing the engine mechanism and concealing dirt or grease), a flat floorboard (providing foot protection), and a prominent front fairing (providing wind protection).
Vyrus
Vyrus is a small, exclusivist Italian motorcycle manufacturer based in Coriano, Italy. Vyrus is very much a "bespoke" manufacturer – individual bikes are built to order, with no two bikes being the same. Due to the limited production and use of high-quality parts, all Vyrus models are expensive, with the cheapest models starting from $60,000USD.