German motorcycle accessory company Touratech AG has filed for insolvency, but riders have been assured it is not voluntary bankruptcy and it is still "business as usual".
It seems insolvency is similar to the American Chapter 11 which allows companies with liquidity problems to trade as normal to resolve financial issues.
Robin Box of Touratech Australia importer R & V Aqualine Industries says the German company is simply in a "restructuring process under external advisors".
"Touratech Germany have been working on a restructure for quite some time and based on information sent to us production out of Germany is continuing unchanged," he says.
"Obviously this is sending a ripple through the industries but in Australia customers can be reassured that it is "business as usual"  as we operated independently."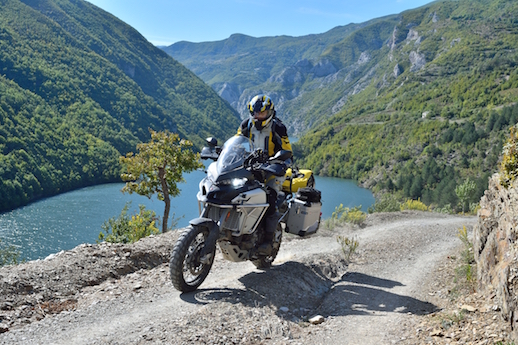 UPDATE: In a statment issued on August 15, Robin says:
Over the past two years we've seen a rapid growth in the adventure market, and that has required Touratech to ramp up their production of parts to cope with demand.

However, we are happy to report supply has been improving, we absolutely support the restructure process, and be assured it's business as usual for production in Germany, and for Touratech Australia.

Touratech Australia is independently owned, and the restructure in Germany will have no affect on either the Australian operations, or to its customers.
Insolvency application
Temporary insolvency administrator Dirk Pehl says Touratech AG had "already devised initial principles for a renovation concept with its consultants before the application for insolvency".
"The first thing we need to do is to implement the restructuring that has begun and to develop opportunities to put the company on a healthy financial and economic footing so as to preserve the location and jobs as much as possible."
It seems the reason for the financial difficulties was a move to a new €10 million logistics centre due to increased demand for product.
The associated difficulties with logistics and production as well as the considerable production and supply losses led eventually to insolvency.
Their new logistics centre consists of three halls with an area of about 20,000 square metres.
Touratech AG history
Touratech AG began in 1990 with the development and production of performance, touring and protection accessories for motorcycles, particularly for long rides in difficult terrain and climates.
Company executives test their parts on long trips in places such as Tibet, Bolivia, Mexico and South Africa.
In recent years, Touratech has partnered with companies such as BMW and Ducati to develop special parts.
They also make rider gear for long tours in tough climatic conditions and have started a travel company.