Our favorite Bologne-based bike brand is knee-deep in their Ducati World Première 2024, a multi-episodial series that drops a new bike (or new kind of bike) every handful of weeks – and we have a good guess as to what's about to roll out for the next handful of episodes. 
For reference, here's what we were given last year:
2023 Ducati World Première

A view of the Panigale V4. Media sourced from Ducati.
…and here's what we have so far:
2024 Ducati World Première
Is there any way to know for sure which bikes Ducati will premiere for their upcoming Episodes 3-6?
The short answer is no – but a bit of sleuthing can't hurt, and you'd be surprised at the insight that's come our way in the past few months via various and sundry  filings.
Pitting these findings against the hints from Ducati's teaser vid, here's what we think could be aired out for the remainder of Ducati's 2024 World Première: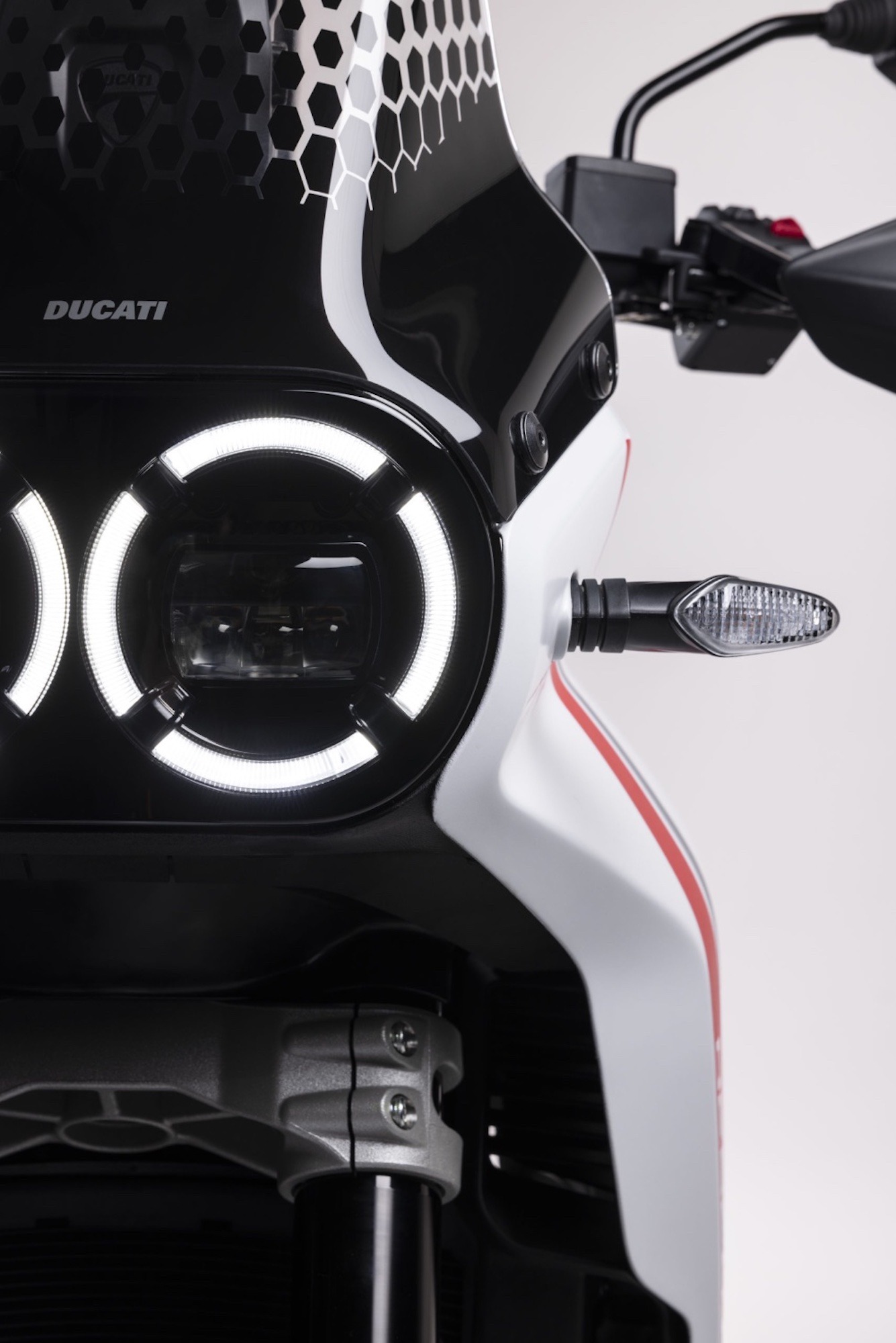 Ducati World Première 2024: Episode 3 – A DesertX Rally
Ducati's got a DesertX Rally that was seen making a few test runs in Europe earlier this month. Considering October 3rd shows off a desert terrain and off-roading trails, we think a DesertX Rally is a decent bet for Episode 3, set for October 3rd.
Ducati World Première 2024: Episode 4 – Two Championship Replica Panigales
Similar filings have also pulled up two Panigale V4 MotoGP Champion Replicas that have been type-approved for the new model year in the United States. Ducati won everything in MotoGP last year with Bautista and Bagnaia behind the bars, so it makes sense that the image of professional circuitry in Ducati's video would be the stage for an homage to Ducati's 2022 triple MotoGP crown.

If we're right, you'll see these bikes debuted for October 19th; if not, there's always a chance we'll be tossed a Monster V4…Dennis Chung from Motorcycle.com thinks that this Episode could also carry a Streetfighter V2.
What do you think?
Ducati World Première 2024: Episode 5 – A Single-Cylinder Hypermotard
This filing was fun to find and a tad unexpected, but no less valid. We have the filings to prove a single-cylinder-powered Hypermotard will be out within the next handful of months, so there's a good chance Ducati have a Hypermotard ready to roll out for Episode 5, on November 2nd.
Ducati World Première 2024: Episode 6 – A Panigale V4 SP2 inspired by the 30th anniversary of the 916
The final episode is slotted to run on the same day that EICMA starts this year; the video shows the Ducati museum with a series of heritage bikes in their proper place of honor. Couple this with the fact that we have filings showing a Panigale V4 SP2 30° Anniversario 916 on the way, and we really can't think of a bike better suited to pay homage.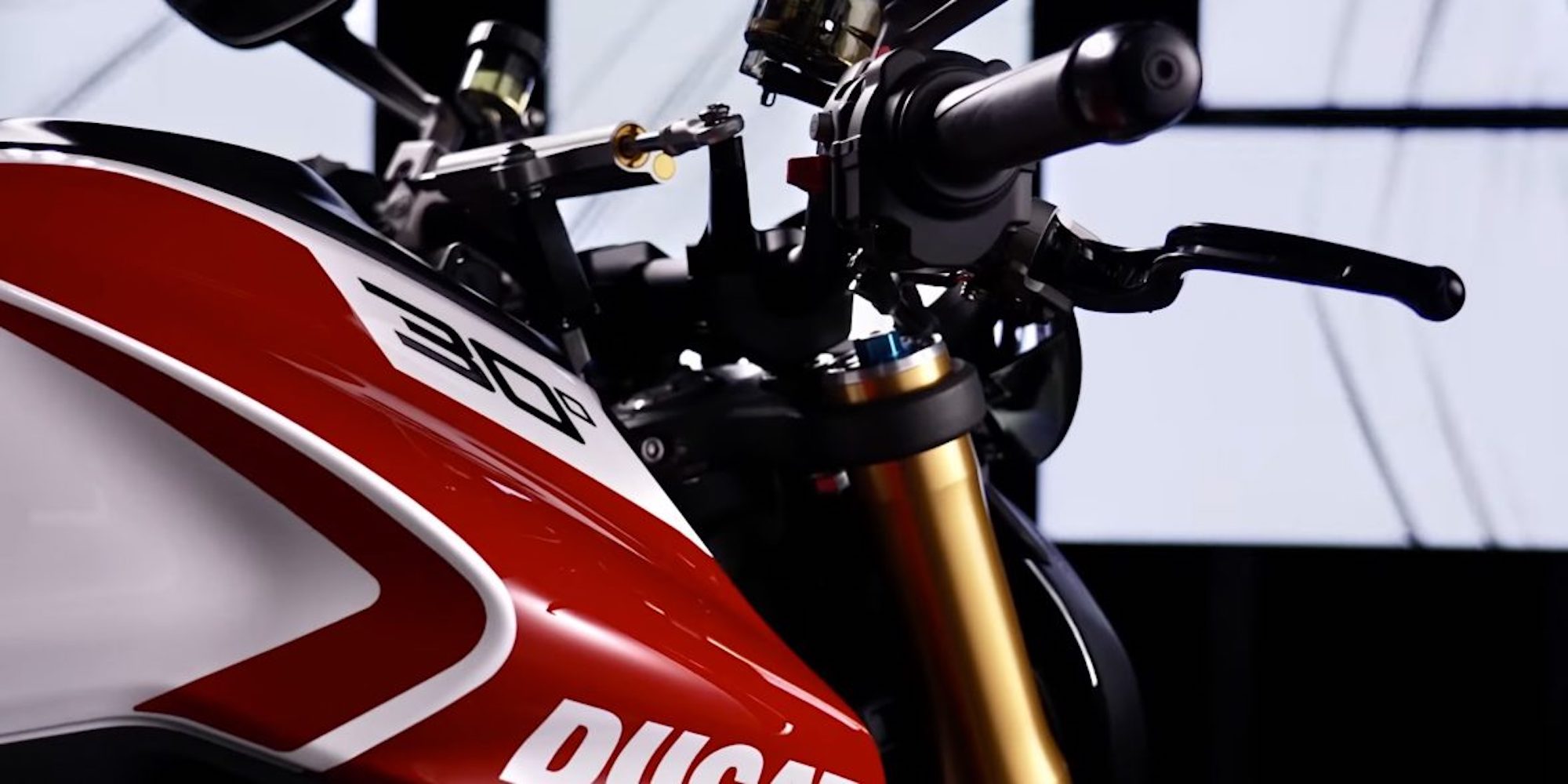 What do you think Ducati has in store for October 3, October 19, November 2nd and November 7th?