Modular helmets offer the perfect blend of style and function. The evolution of the modular helmet has been, like all motorcycle safety gear, continuous and explosive.
The perfect hybried between the full face and open face helmet, a modular allows you that additional level of comfort and convenience. If you're in the market for a new modular helmet, we recommend you consider the following options.
As always, check back with us here at wBW for hands-on reviews of our favorite modular helmets.
Recommendations
---
Best Overall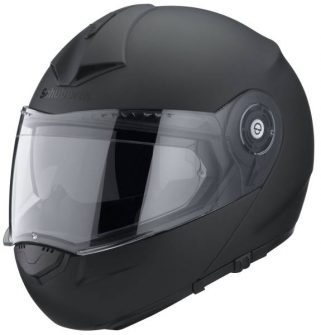 Best Value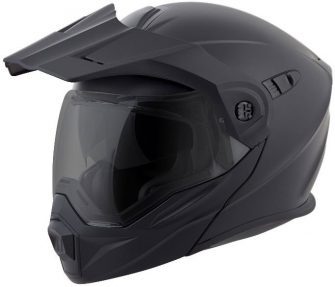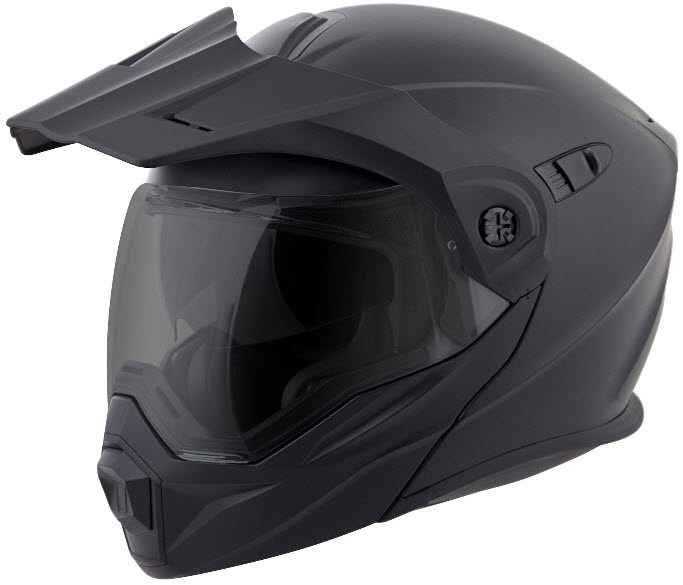 Fully Loaded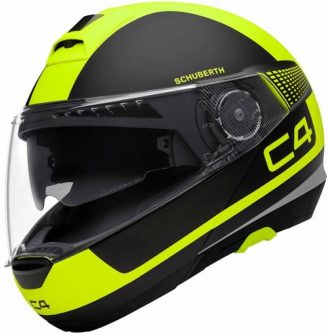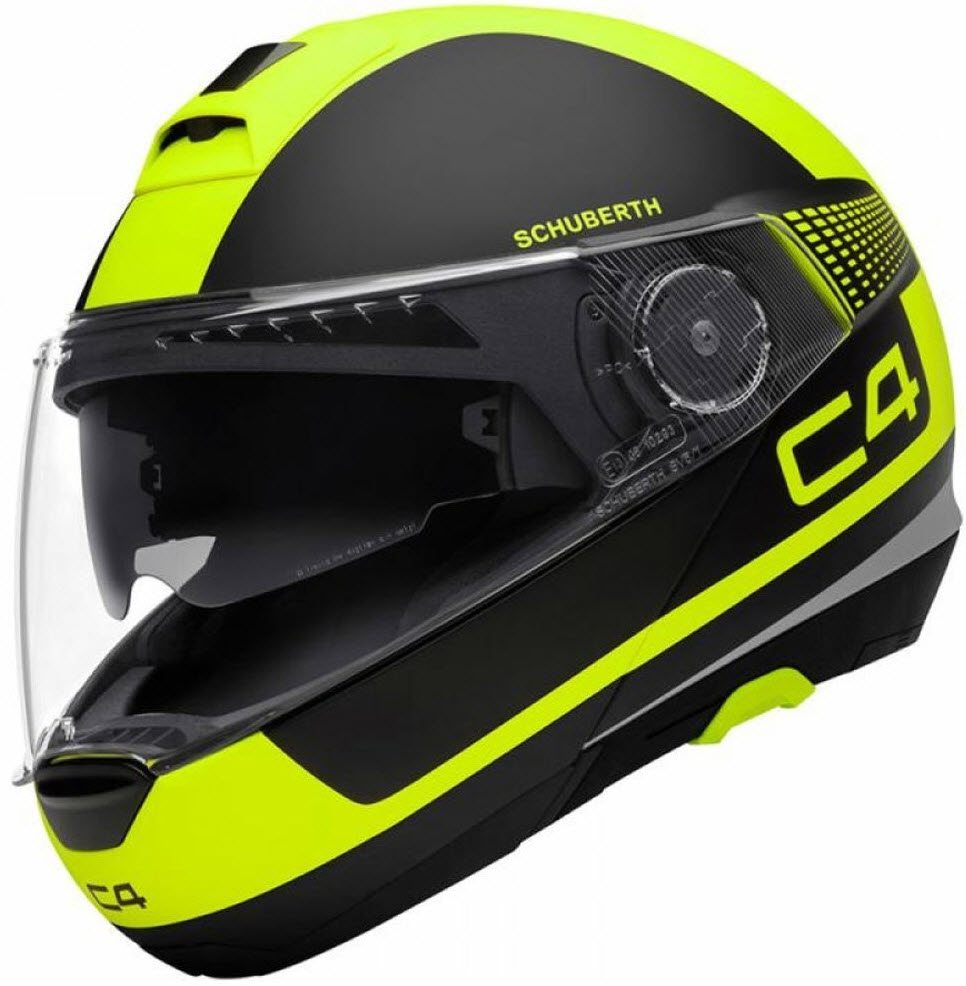 Other great options:
Helmet Buyers Guide
Looking to pick up a new helmet and unsure of what to look for? Our helmet buyers guide outlines what you need to know: safety standards, fit, top-brands, and more. Check it out here.
Best Overall


Schuberth C3 Pro
---
Why We Picked It
When we reviewed the C3 Pro back in 2014, we praised the excellent build quality, paint finish, interior comfort, and noise-reduction. We also liked the internal sun visor. Despite its high price, there's no denying that as we enter into 2018, the C3 Pro remains the best all-around modular helmet on the market today.
The C3 Pro is an updated version of the popular C3. Among the upgrades include a rear spoiler, reduced noise levels, improved ventilation, and enhanced comfort (via revised liners and cheek pads). With an MSRP just north of $600, these improvements give the pricey C3 Pro a commanding lead in both form and function compared to other mid-range modular helmets.
Other features include an integrated sun visor, built in antennas (to boost FM or Bluetooth range, plug and play with the Schuberth SRC System), and venting on the chin and top of the helmet.
We chose the C3 Pro as our best overall recommended modular helmet because it offers the perfect blend of price vs. function. It's more expensive than some other options, but it's also among the best in comfort, build-quality, and features. At just 82dB (@ 60 mph / 100 km/hr), the C3 Pro is also among the quietest.
If you don't need all the integrated speaker/mic that the C4's got, the C3 Pro is easily the modular helmet to buy.
Best Value


Scorpion EXO AT950
---
Why We Picked It
Currently available for around $270, the Scorpion EXO AT950 is a bargain and a great value. It wears a bit tight compared to other helmets, but is otherwise an excellent dual-sport helmet.
Price: $270 – $300+ (for graphics)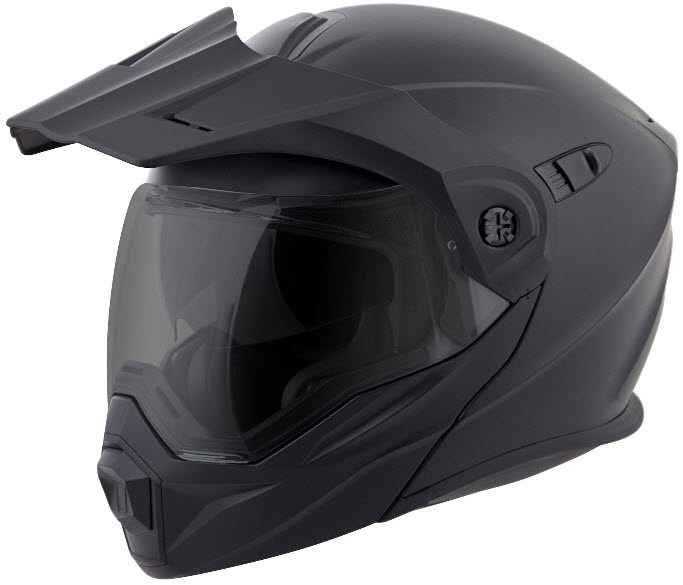 During Rick's
comprehensive hands-on review
, he noted that the AT950 is a bargain at its list price of $270. It's comfortable to wear, fitting a bit snug but not uncomfortably so, and is well balanced. Ventilation is average to above average, and the fit and finish are both excellent.
The AT950 is based on the AT920 (the 950 is the dual-sport version). Built-in features include an internal sun shade, removable interior, and chin curtain. The integrated peak can be removed, along with the face shield, allowing you to wear the EXO AT950 like a dual-sport helmet using Goggles. We prefer the peak removed, but the choice is yours- it only takes a few seconds to swap out.
The AT950 offers everything that the "big boys" in the modular adventure helmet space offer, but at ⅓ the price. It also looks fantastic. That's a winning combination.
Fully Loaded


Schuberth C4
---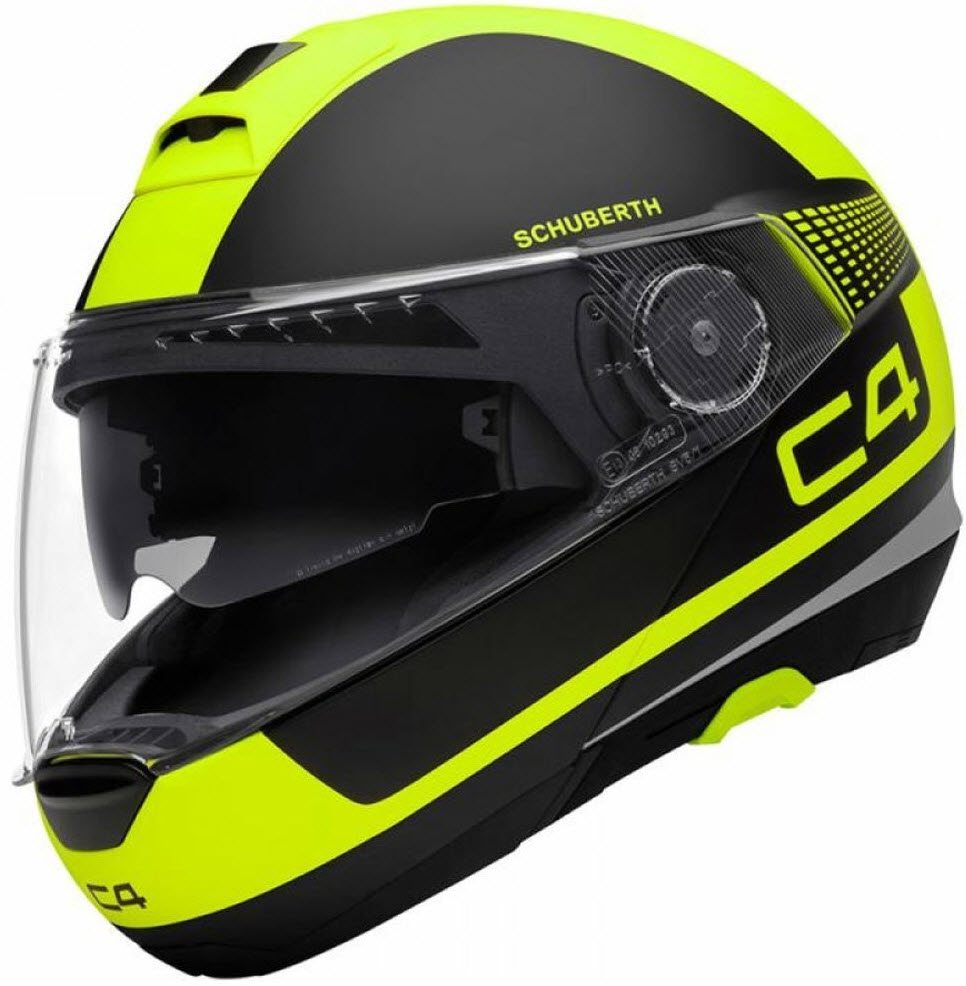 Why We Picked It
While we haven't tested a C4 hands-on (yet), there's no denying that the C4 is a very solid contender in the segment.
The Schuberth C4 is the long-awaited update our top-pick, the C3 Pro, and bakes in a few choice upgrades that make it the segment-leader in terms of technology and design. The C4 almost looks more like a German luxury car than a motorcycle helmet- it has a distinct sleek, refined, luxurious style that other helmets don't reach.
Included in its rich feature set are an integrated one-touch sun visor, integrated antenna, pre-installed speaker/microphone, and an extra-large anti-fog lens. As you'd expect, the Schuberth SC1 communication system plugs right in with minimal setup needed.
However, all of this luxury and functionality comes at a considerable premium compared to some other options in the class. Then again, those options don't have integrated speaker / mic systems and the upscale styling of the C4.
Other Great Options
---
Shoei Neotec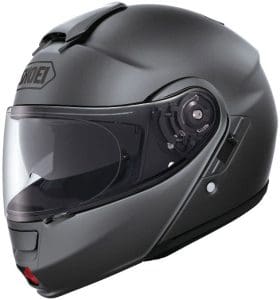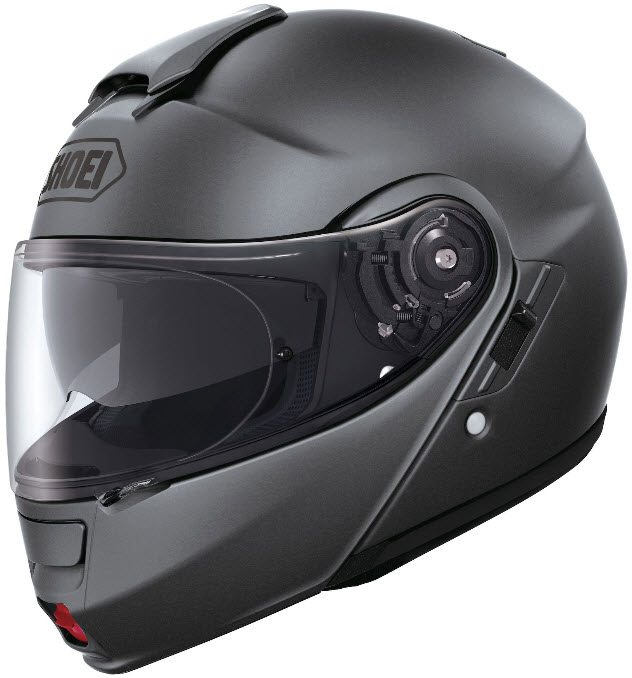 First released in 2012, the Neotec is the very definition of the word "paradox". That's because it's not a radical redesign of the flip-up motorcycle helmet concept — yet, at the same time, it's completely different. Stick to the basics — but take the time to do it right and obsess over every detail — and you'll be golden. Sounds easy, right? Apparently, it isn't. Why and how so many motorcycle helmet manufacturers get it wrong is very puzzling.
In the case of the Neotec, Shoei nailed it. From the ventilation, which has a chin and top vent (well-engineered, we might add), to the internal sun visor, to a consistently excellent level of build and quality of finish.
All told, the Neotec is quiet, built extremely well, and well-ventilated. It's a great combination of the qualities that riders appreciate. Its price is near the high-end for modular helmets, but is in-line with our segment-pick, the Schuberth C3 Pro, and is much less expensive than the C4. A great option for those seeking a quality, comfortable, and well-made modular helmet.
Nolan N104 Absolute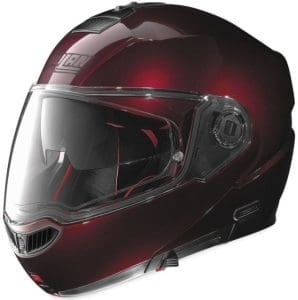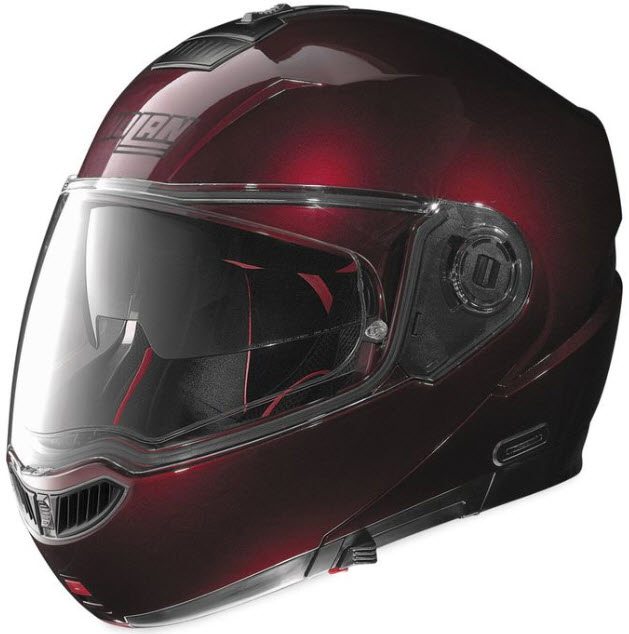 Introduced as Nolan's flagship model in 2012, the N104 Absolute is a premium modular helmet that offers features that you'd expect at the price point (including integrated sun visor). As we noted in our comprehensive hands-on review, the N104 has excellent ventilation, visibility, and quality of build. It earned an "outstanding rating" for paint and graphics quality for this very reason.
The N104 fits a bit narrower than Nolan's of the past. If you've worn an N90 and found its internal fit to be a bit too round, the N104 – with its sporty, snug feel – may be just what you're looking for.
One big win for the N104 is its forward visibility which, thanks to a large eye port and face shield, grants its wearer an expansive view of the path in front of them. While all the helmets listed on this page provide good visibility, the Nolan takes it a step further.
The N-104 has a very high-quality, precise and solid feel. The build quality on our example it outstanding and all of the features are carefully designed and have been evolved over more than a decade of Nolan N-series flip-up helmets.
HJC IS-Max 2 Helmet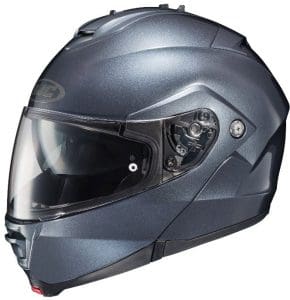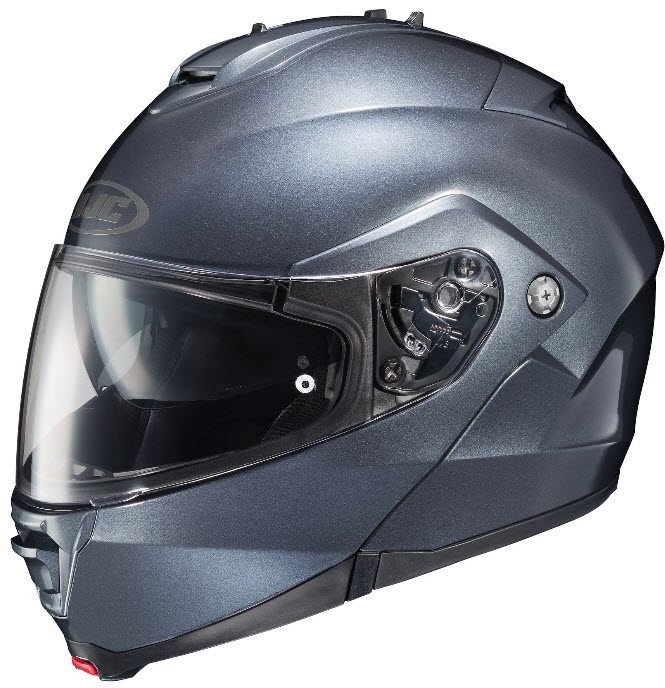 A considerable upgrade compared to the IS-Max (we'd know), the HJC IS-Max 2 offers a strong value-play at the sub-$200 price point. It competes directly with the Bell Revolver EVO, GMax GM54S, and LS2 Strobe. We chose the HJC for a variety of reasons, the least of which being that we have had numerous positive hands-on experiences with HJC holistically.
Integrated into the IS-Max 2 are quality of life features that we appreciate, including a UV-blocking face shield and one-touch sun shield. The anti-bacterial interior is also a nice touch, making the IS-Max a little more forgiving on long-distance rides through hotter temperatures.
While the IS-Max 2 may lack some built-in functionality seen on segment leaders (ike the C3 Pro or C4), it more than holds its own in the sub-$200 price-point and is an excellent value. If you're wanting a modular with the basics done really well, HJC's IS-Max 2 is a worthy consideration.