Updated February, 2019
Our Top Picks
Best Overall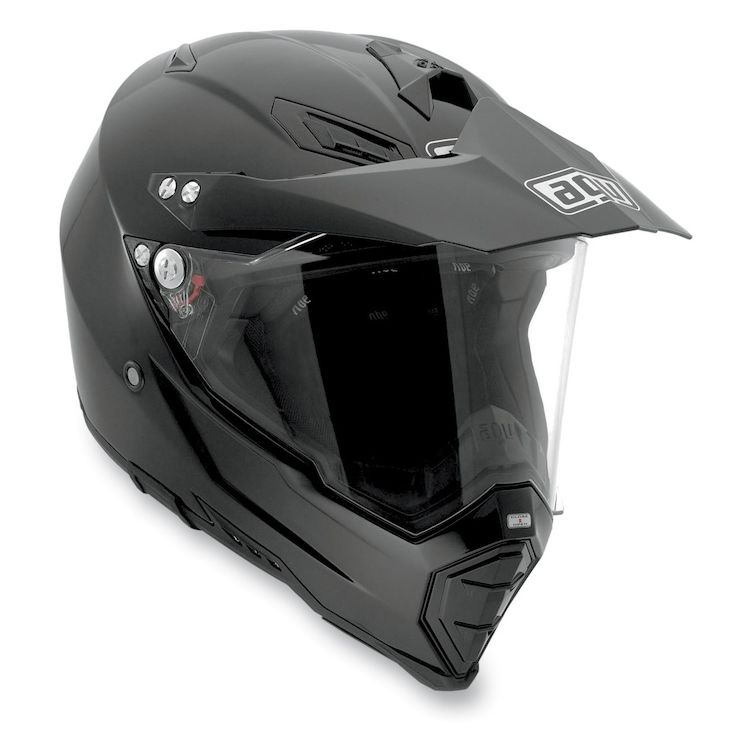 Best Value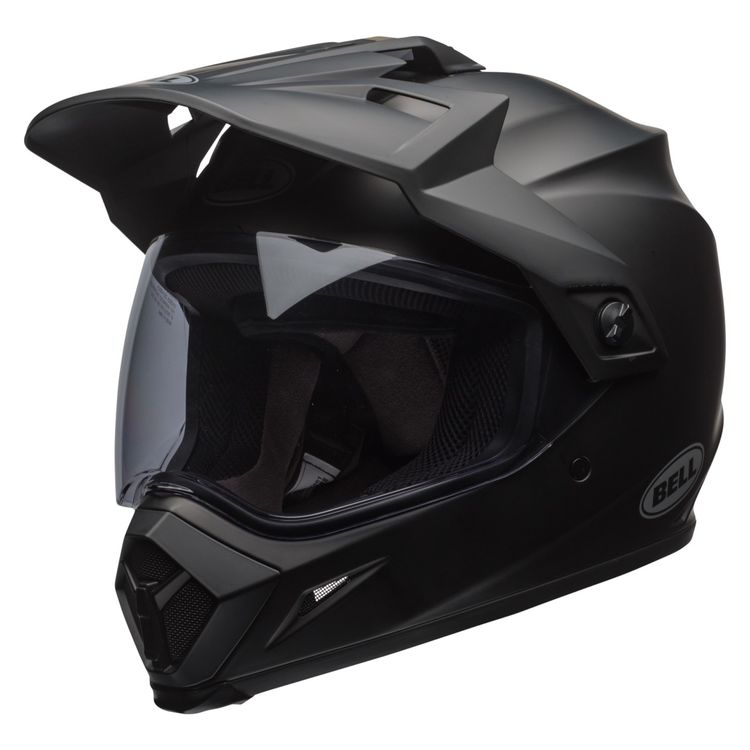 Fully Loaded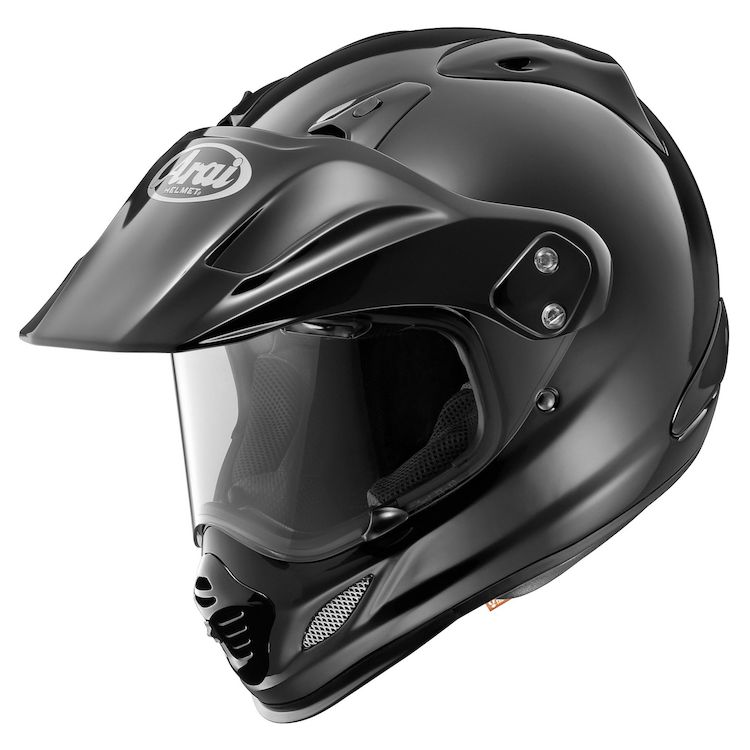 Other great options: Shoei Hornet X2, Scorpion EXO-AT950, AFX FX-41
---
Dirt bike gear and street motorcycle gear are quite different from each other. A dual sport helmet, on the other hand, combines the best features of both into a single helmet that can be used effectively both off-road and on-road.
Whether or not you should be buying a dual-sport helmet really depends on one simple question: What do you plan to do on your bike? If those plans potentially involve trails that aren't paved, a dual sport helmet may be a fine choice. Dual-sport helmets take after tradition off-roading helmets in shape and style, but inherit the use of a face shield as opposed to goggles from street gear. The lip on the top is designed to help deflect branches and what not while off-roading.
Don't just buy any helmet. Take a look at the following options we put together to help make your hunt for the perfect helmet easier.
Helmet Buyers Guide
Unsure of whether or not a dual-sport helmet is right for you? Click here to visit out helmet buyers guide to get all the information you'll need before making a buying decision.
Best Modular Helmets
In Detail
Best Overall
Though the AX-9 was released in late 2018, we're keeping the AX-8 as our most recommended dual sport helmet. Why? Because with the AX-9 hitting retailers, discounts for the AX-8 are becoming abundant and stock is still high. You should be able to find this helmet for a good price. As of the time of this writing (February 10, 2019), 2Wheel has the AX-8 for $369.
The AX-8 Dual EVO is a redesigned version of the beloved AGV AX-8 Dual helmet. This updated version has high-quality construction and several features you will not find on other dual-sport helmets.
Users are raving regarding the amazingly wide field of vision this helmet provides you with, and during our hands-on testing, we found that visibility is indeed well above the average riders expect. Imagine riding with a field of vision that feels like you aren't wearing a helmet at all- yea, the AX-8 EVO is close.
The lightweight material of this helmet helps to further provide that feeling of riding free. But don't mistake that for meaning this helmet isn't safe. The AX-8 is outfitted with a shock-absorber and a back protector to decrease the risks of impact traumas.
Tempted? Check out our in-depth review on this helmet for more information.
Buy The AGV AX-8 DS EVO
We receive a small commission when you purchase from one of our affiliate partners. Thank you for supporting us.
---
Best Value
There's nothing wrong with not wanting to spend hundreds upon hundreds of dollars on a helmet. Eliminate a few features and the price should drop dramatically. Enter the Bell MX-9 Adventure MIPS.
This helmet proves that for a reasonable price, you don't have to sacrifice safety. MIPS (Multi-Directional Impact Protect System) technology dramatically increases protection from angled impact at high speeds.
The Bell MX-9 is complete with a moisture wicking comfort liner, velocity-flow ventilation system, adjustable mouth vent and more!
Buy The Bell MX-9 Adventure MIPS
We receive a small commission when you purchase from one of our affiliate partners. Thank you for supporting us.
---
Fully Loaded
Renowned for being one of the best ADV touring helmets on the market, the Arai XD-4 makes our list as being the best fully loaded helmet. As its biggest rival is the AX-8/AX-9, the XD-4 loses the best overall category as its price is much higher.
The XD-4 is a modest update of the XD-3, now including a face shield design that incorporates brow vents. The redesigned peak helps to give riders a smooth, low-drag, low-lift ride. In addition, this helmet is one of the lightest dual-sport helmets on the market!
There's a reason the price is so high, and that's because this helmet is every bit of high-quality you'd expect from Arai. Riders looking for the very best in safety and convenience will find the extensive list of features offered by the XD-4 to be exactly what they're wanting. Read the list yourself in our in-depth review.
Buy The Arai XD-4
We receive a small commission when you purchase from one of our affiliate partners. Thank you for supporting us.
---
Other Great Modular Helmets
In Detail
We show a lot of love towards Shoei gear (because Shoei earns it). But with dual-sport helmets on the market like the XD-4 and the AX-8, we couldn't justify recommending the $600 X2 as our top pick. That doesn't mean that the X2 is a bad helmet, just that the price was a bit too high to beat the others.
The EPS liner has been engineered to provide varying densities of foam protection in key impact areas around the head, all while being in a more compact design that will not compromise ventilation.
Other features on the X2 include: Pinlock pins, 3D Max-Dry System II, 3D shaped cheek pads, E.Q.R.S (Emergency Quick-Release System), CNS-2 face shield, and an improved shield locking system.
For a much more detailed breakdown of the X2, see our full review.
Buy The Shoei Hornet X2
We receive a small commission when you purchase from one of our affiliate partners. Thank you for supporting us.
---
The AFX FX-41 is an aggressive, Master Chief looking helmet that will provide you with the style you're looking for, as well as many convenient features. Priced at a cool $164.95, the FX-41 is truly a DEAL-Sport helmet.
Features include an internal sun visor, goggle-like eye ports, ample ear cavity space, 17 points of ventilation, and washable helmet liner and cheek pads. All things considered, this helmet has some great features for being under $200.
Buy The AFX FX-41 Dual-Sport
We receive a small commission when you purchase from one of our affiliate partners. Thank you for supporting us.
---
The AT-950 was omitted from this last year and our readers made sure we heard about that. After reevaluating the options available, we opted to rectify the omission for the 2019 update.
With the visor removed, the AT-950 is one of the more conservatively styled dual sport helmets available. It looks good in both solid and graphic colorways, and it retains attractive proportions regardless of size since Scorpion has opted to use 3 shell sizes.
The AT-950 comes with a few quality of life enhancements, including a moisture-wicking liner and removable cheek pads that allow riders to customize fit. Like most modern helmets, integrating an intercom system is easy and the AT-950 includes pockets for speakers.
If you want a dual sport helmet with flip-up functionality, the AT-950 is the one to buy.