Motorcycle Clothing Reviews
---
Best Motorcycle Clothing
Best Motorcycle Jackets – Coming Soon
Best Motorcycle Gloves – Coming Soon
Best Motorcycle Boots – Coming Soon
Best Motorcycle Pants – Coming Soon
Best Motorcycle Jeans – Coming Soon
Best Leather Motorcycle Clothing – Coming Soon
Best Motorcycle High-Viz Clothing – Coming Soon
Best Women's Motorcycle Clothing – Coming Soon
Best Motorcycle Heated Clothing – Coming Soon
Best Leather Motorcycle Clothing – Coming Soon
Best Underwear & Socks – Coming Soon
Best Cooling Vest Reviews – Coming Soon
Where to Buy
Not a huge surprise that our friends at Amazon and RevZilla once again come out on top of the heap when it comes to finding the best motorcycle boots to buy.
Buy Motorcycle Clothing on Amazon
Buy Motorcycle Clothing on RevZilla
Also: Motorcycle Jackets, Motorcycle Gloves, Motorcycle Boots, Motorcycle Pants
Recent Reviews
RAVEN Moto LORICA Armored Hoodie Review
Oxford Products AA Original Approved Leggings Review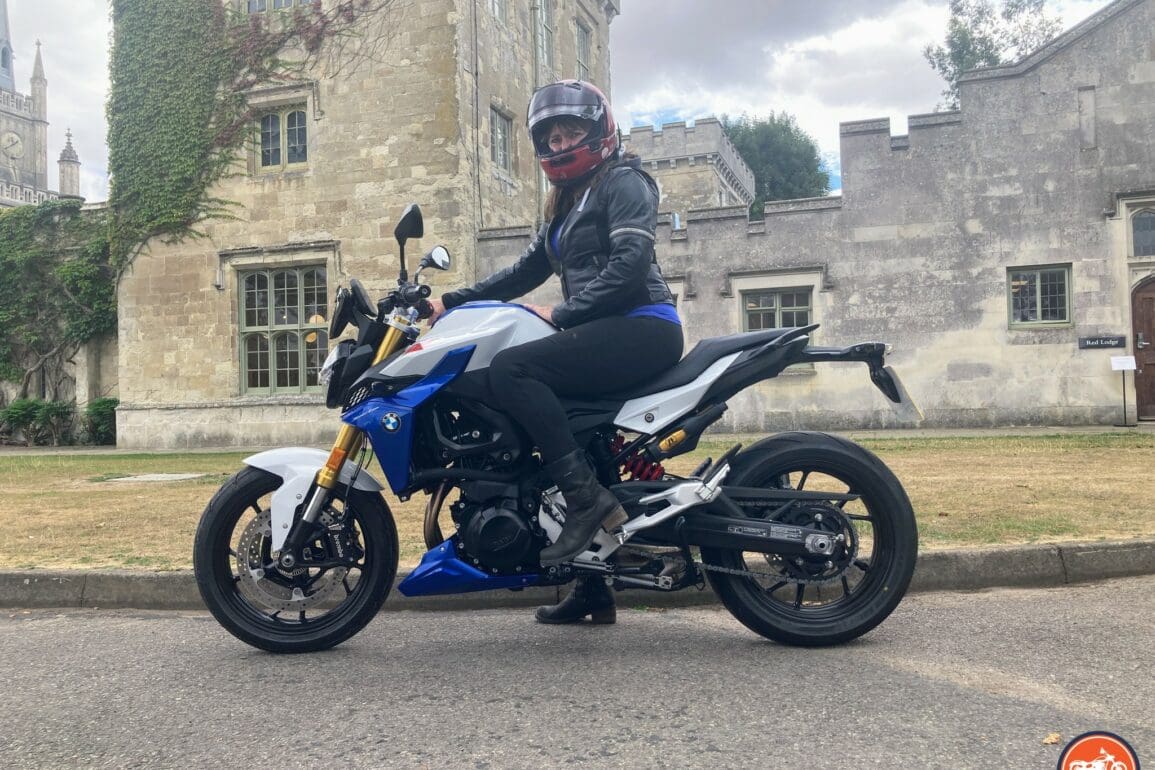 Icon Field Armor Compression Shirt Review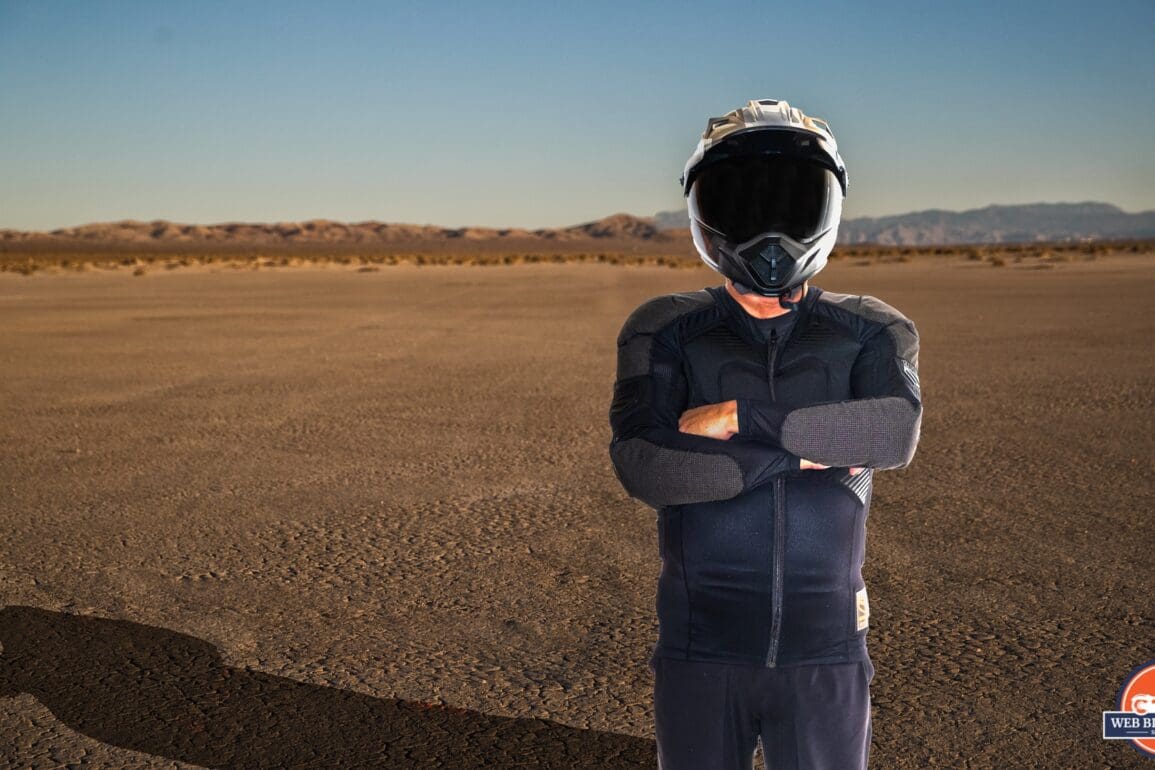 Scorpion EXO Covert Waxed Riding Shirt Real-World Review
KLIM Maverick Down Motorcycle Jacket Review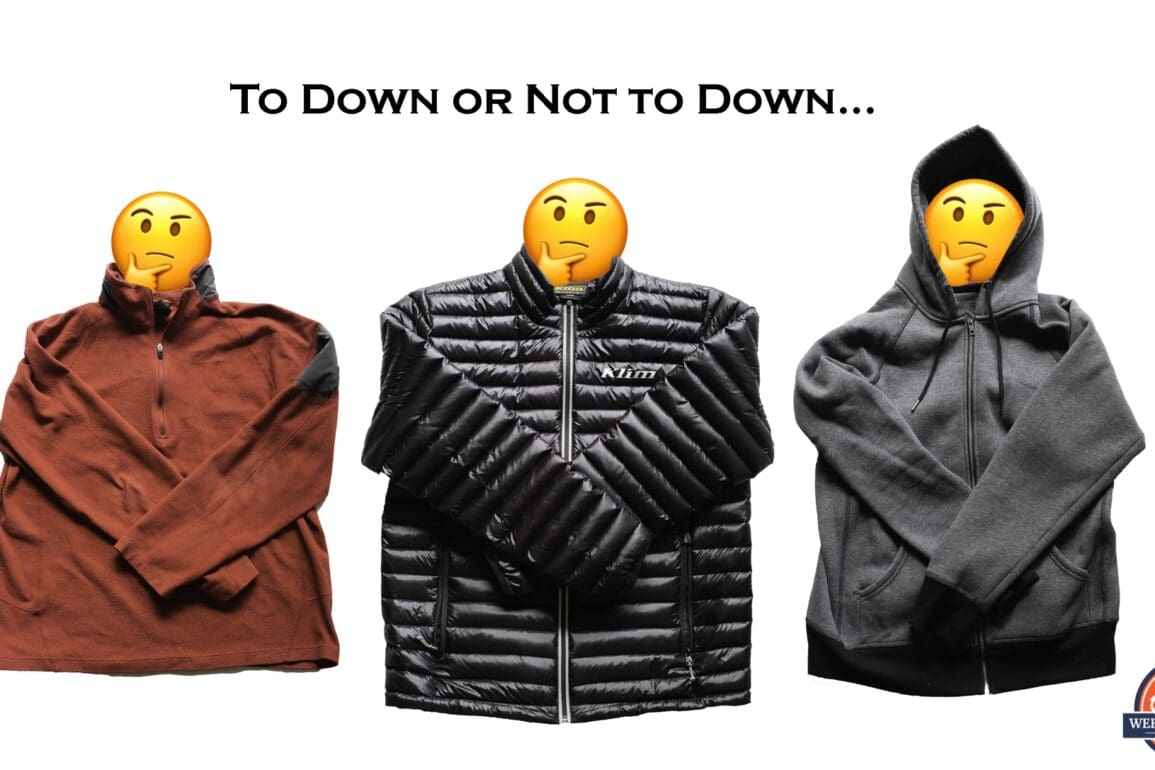 [REVIEW] KLIM Tactical Armored Base Layer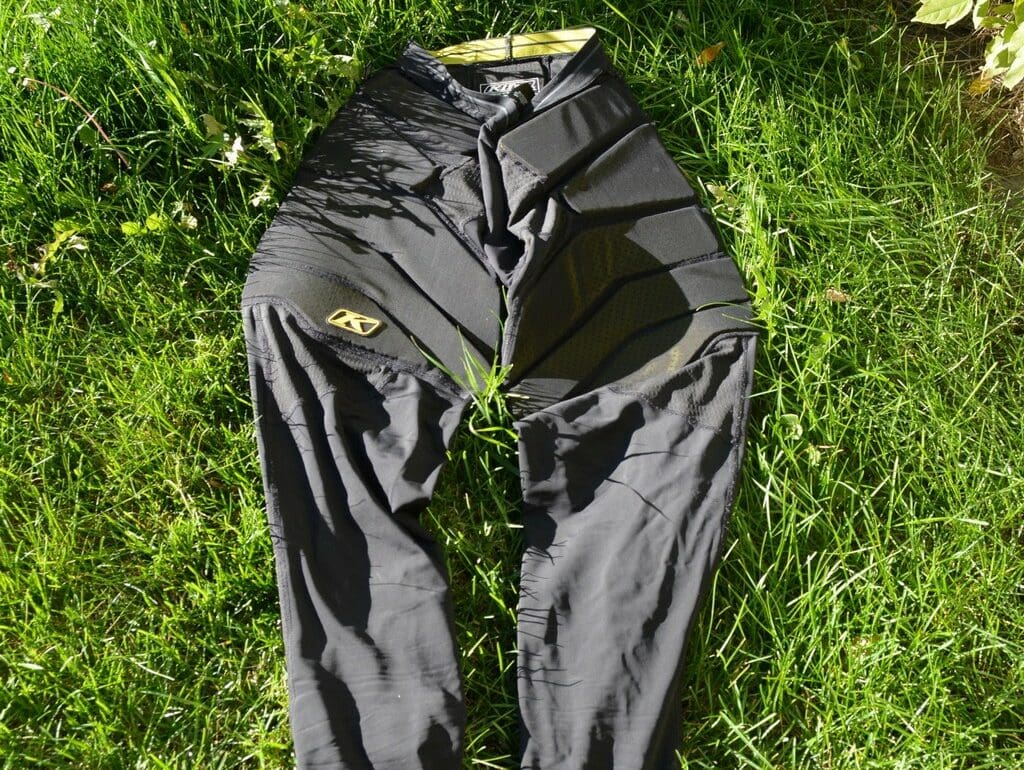 Volt Heat 12V Heated Jacket Liner Review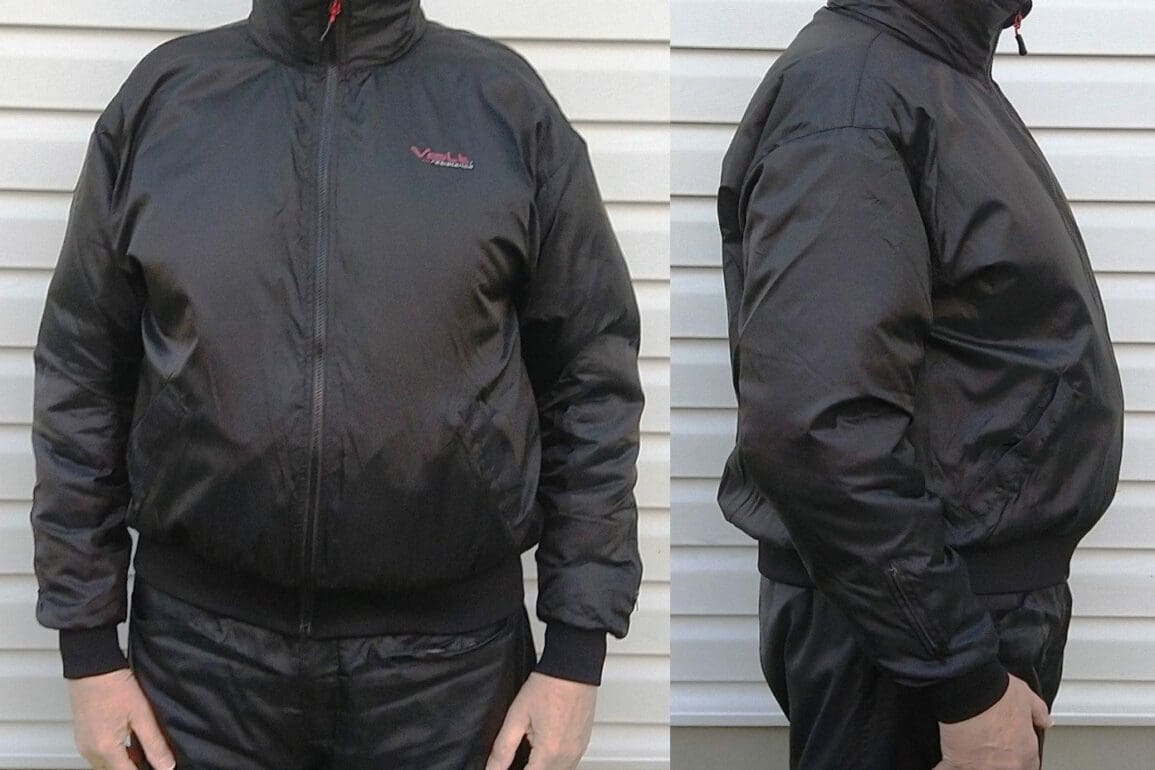 Forcefield Pro Jacket X-V Review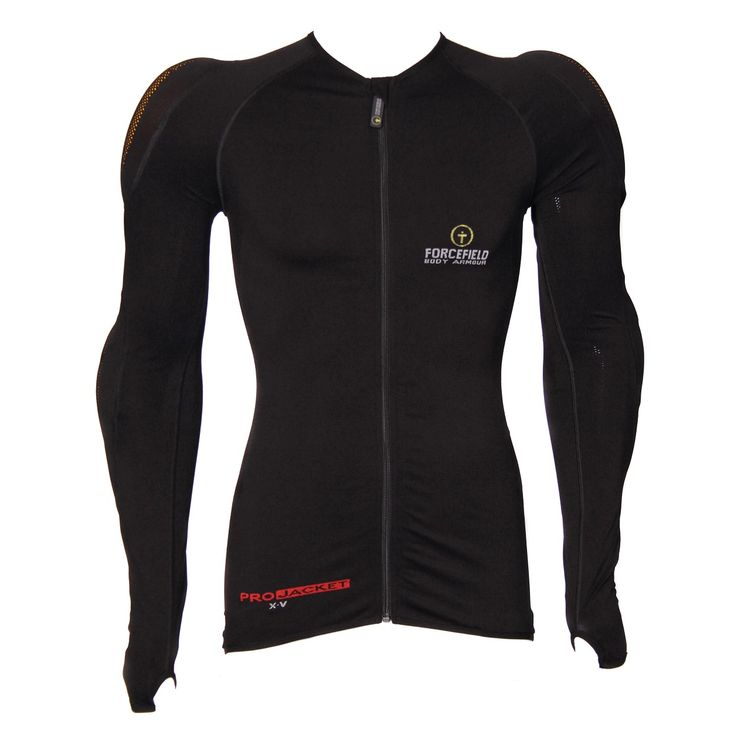 Forcefield Sport Shirt 1 & Sport Pants 1 Review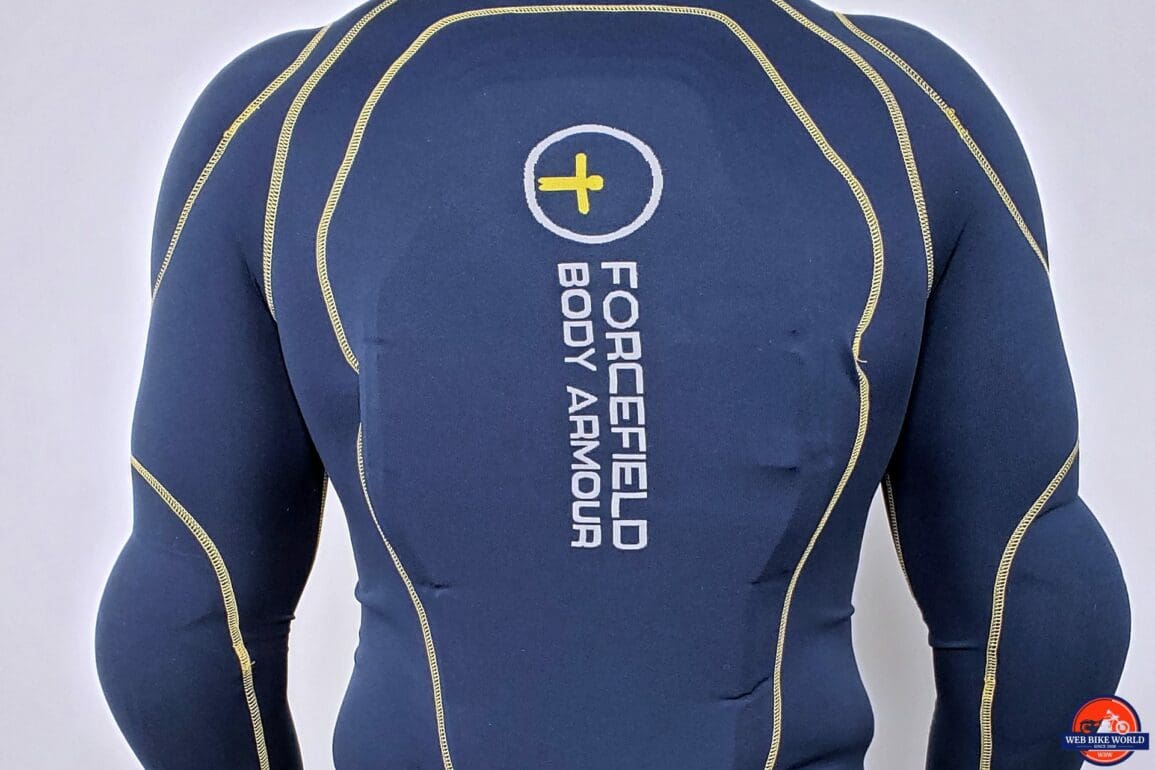 REV'IT! Tracer Air Overshirt: A Lightweight Breathable Jacket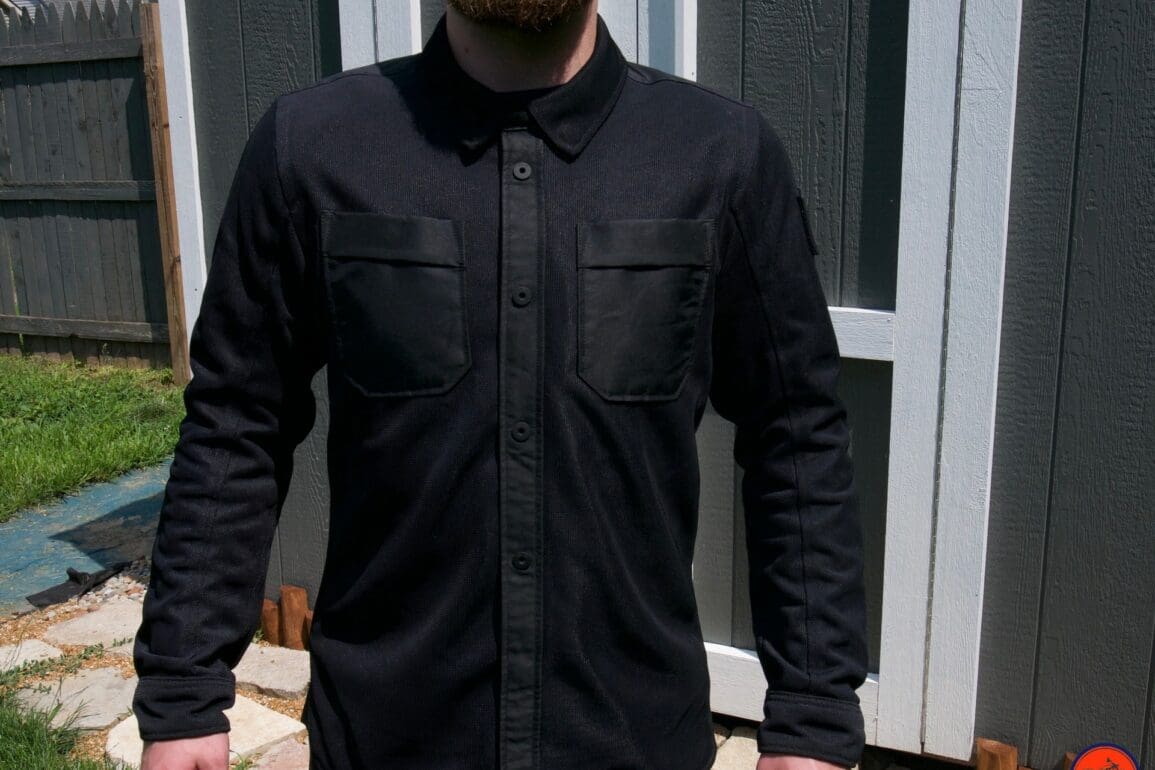 Trilobite Ace Jacket Hands-On Review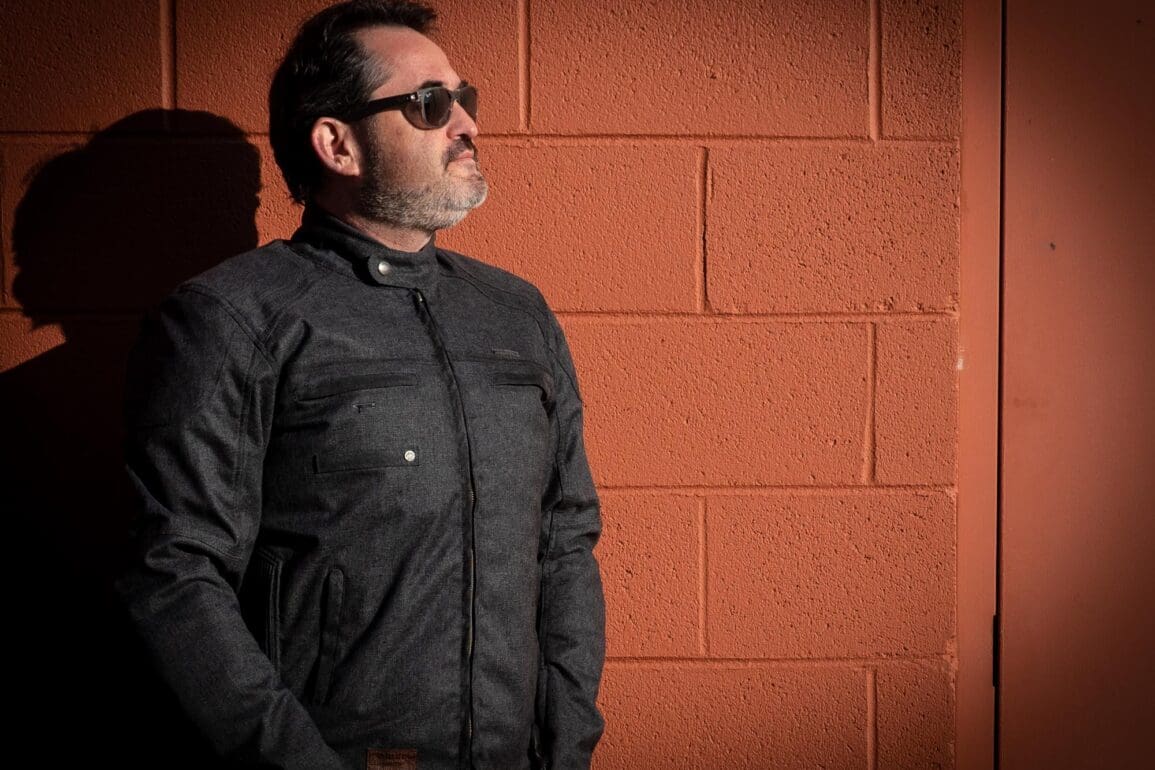 Heated Clothing Reviews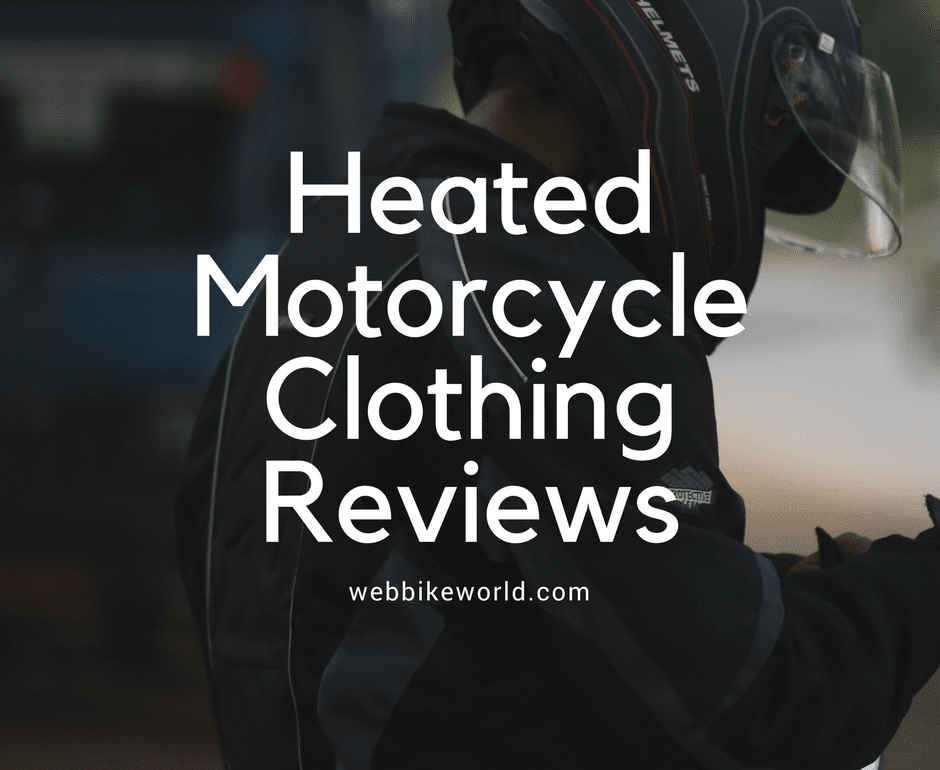 Motorcycle Clothing Reviews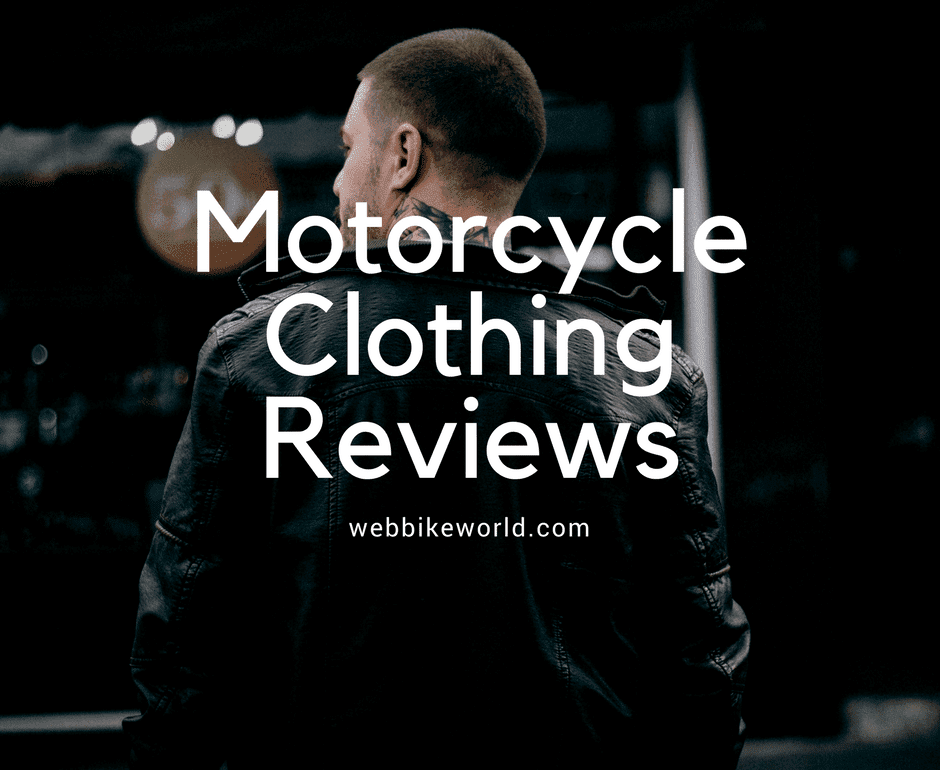 Tourmaster Cortech GX Jacket – Pants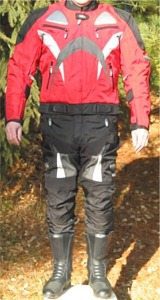 Revit Motorcycle Clothing 2005

REV'IT! Alpha RF Pants Review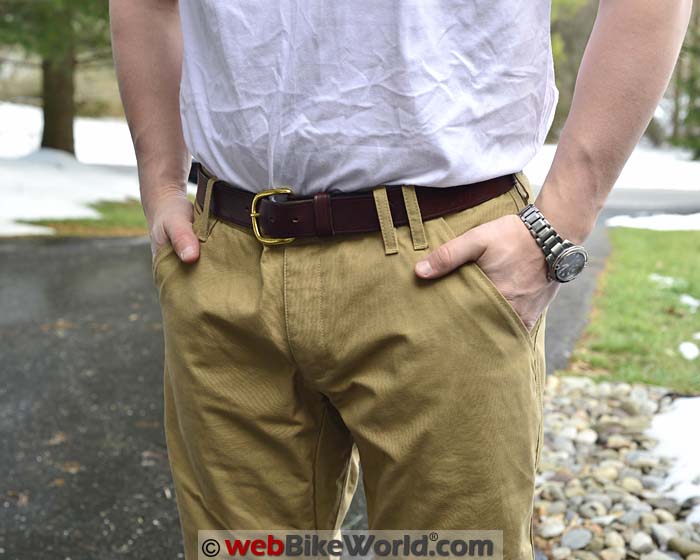 LEDwear Aurora LED Safety Jacket Review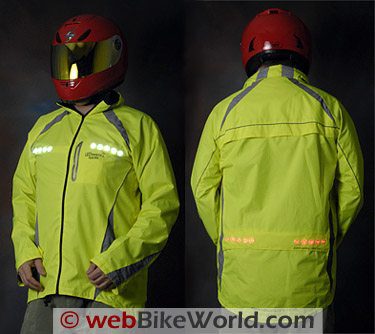 LEDwear LED Safety Jacket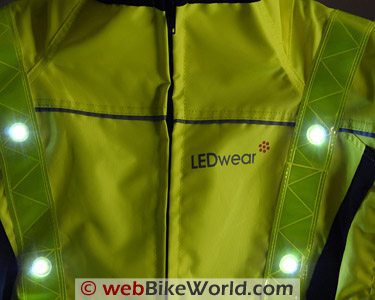 Icons Strongarm 13 Jacket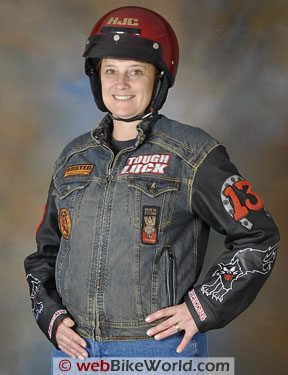 Armored Underwear for All-Weather Protection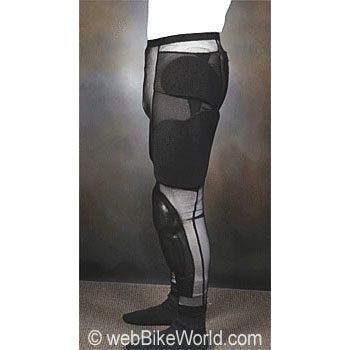 Clothing Categories
More Motorcycle Clothing Information
Nikwax Review
CE Certified vs. CE Approved
Motorcycle Clothing Safety Standards
Motorcycle Clothing Size Conversions
Some Favorites
Clothing Accessories
REV'IT! Safeway Belt Review
Coolmax vs. Sliks Helmet Liners Review
The Ventilator Shoulder Saver Hanger
Back-A-Line Back Support
The Hi-Per Hanger
Motorcycle Sock Reviews
Motorcycle Jacket and Pants Reviews
2017: REV'IT Madison 2 Womens Jeans Review  | Klim Induction Jacket Review  |  Pilot Omni Air Mesh Over Pants V2 Review  |  Pilot Direct Air Jacket V3 Review  |  Pilot Dura Over Pants Review | Pilot Trans Urban Jacket V2 Review  |  REV'IT! Westport Overshirt Review  |  REV'IT! Alpha RF Chinos Review |  Lindstrands Blaze Jeans Review  |  AGV Sport Compass Jacket Review
2016: iXS Curtis Leather Jacket Review  |  Helite Leather Airbag Jacket Review  |  Macna Ivy RL Jacket Review  |  Joe Rocket Ballistic 7.0 Pants Review  |  SPIDI Stormy H2Out Jacket Review  |  SPIDI Ace Leather Jacket Review  |  iXS Criton Jacket Review |  REV'IT! Enterprise 2 Pants Review  | Spidi Ventamax Jacket Review  |  REV'IT! Airwave 2 Jacket Review and Airwave 2 Pants Review |  Held Carese II Jacket Review  |  AGV Sport Torino Jacket Review |  Helite Adventure Airbag Jacket Review  |  Spidi Firebird Jacket Review
2015: Dainese D-Explorer Jacket Review and Dainese D-Explorer Pants Review
2014: REV'IT! Flatbush Leather Jacket Review  |  Dainese Teren D-Dry Jacket Review and Teren Pants Review  |  The Minimalist's All-Season Riding Outfit
2013: REV'IT! Poseidon GTX Jacket and Pants Review  |  Teiz Navigator Outfit  |  Akito Desert Jacketand Akito Desert Pants  |  Richa Spirit C-Change Jacket and Richa Spirit C-Change Pants
2011: Dainese Alien Jacket and Pants  |  Klim Badlands Pro Jacket and Klim Badlands Pro Pants  | Spartan Leathers Charge 2.0 Race Suit  |  Rev'it Everest GTX Jacket  |  Rev'it Everest GTX Pants  | Rev'it Defender GTX Jacket Review  |  Rev'it Defender GTX Pants Review
2010: 2010 Firstgear Rainier TPG Jacket and 2010 Firstgear Escape TPG Pants  |  BMW Rallye Suit 3 (Jacket and Pants)  |  British Motorcycle Gear Adventure Jacket and Adventure Pants  |   Rev'it Sand Jacket and Rev'it Sand Pants
2009: Rev'it Off Track Jacket & Dakar Pants
2008-2000: Teknic Sprint Jacket and Sprint II Pants  |  Fieldsheer Mesh: High-Temp Jacket and Four Seasons Pants  |  Alpinestars Drystar Suit  |  Rev'it! Cayenne Jacket and Ultimate Pants  |  Shift Dyer Jacket and Havoc Pants  |  Olympia Moto Sports Recon Transformer Jacket & Pants  |  Aerostich vs. Motoport  Owner Comparison  |  Joe Rocket Alter Ego Jacket & Pants  |  Teknic Cyclone Jacket & Pants  |  Roadgear AirTek Mesh Jacket & Pants  |  Firstgear Mesh Jacket & Pants  |  Tourmaster Cortech GX Jacket and Pants
Textile One-Piece Suit Reviews
Teiz Motorsports Mojave Mesh Suit  |  Teiz Motorsports Cross Continent Suit  |  Rev'it Infinity Suit Review  |  Rev'it Infinity First Look  |  Olympia Phantom
Size Charts: Clothing and helmet size charts for a general guideline to finding your clothing or helmet size.
Motorcycle Clothing Storage: Suit Rak powder coated racks for storing motorcycle leathers, clothing and boots  |  Hi-Per Hanger is a tough wide-body hangar for heavy motorcycle clothing  |  Baker Fullbody wide storage hanger for airing out sweaty leathers
Motorcycle Clothing News: IXS Launches in the U.S.   |  Pilot Trans-Urban Jacket Introduced  | Rev'it hang tags video and 2013 Spring/Summer clothing preview  |  2012 Rev'it Spring Summer Clothing Overview  |  Rev'it Sirocco Jacket is Back!  |  Useful new Guide to Personal Protective Equipment for Motorcycle Riders  |  Gore Lockout Closure system for motorcycle clothing
Clothing News Archive: Ruminations on safety standards for motorcycle clothing
German Motorcycle Clothing Retailers: The Harro Shop (Germany) has leather and textile clothing, gloves and, of course, the famous Harro  "Elephant Boy" tank bags.
Motorcycle Jeans: Send your comfy jeans to Ruste Protection and they'll add Kevlar and Coolmax
Suspenders: Holdup Suspender Company makes all types of suspenders, including 2″ wide "Jumbo" suspenders with a large clip claimed to be able to suspend a 25 lb. barbell weight!  |  that Padded and traditional fireman's suspenders come in handy to hold up your riding pants; search for "suspenders" on the Gall's website
Zippers: Everything you always wanted to know about zippers; how they work, a glossary of zipper parts and more!
Rain – Wet Weather Motorcycle Clothing: Very heavy-duty waterproof boots for riding in the rain; see the wBW Treds Overboots Review  |  Frogg Rain Suits – a popular breathable rainsuit
Children's Motorcycle Clothing:  Child's Riding Belt Company makes a belting system that attaches the child to the rider  |  The Buddy Belt is worn by the rider and provides a hand hold for the passenger
Body Armor & Back Protectors: Article "What You Should Know About Body Armor"
Vegan Motorcycle Clothing – Non-Leather Motorcycle Clothing: Nice site with lots of information on where to find motorcycle gear made from human-made materials
Your Comments and Feedback
From "M.S." (March 2013): "I read your pages with interest and find them most helpful but like a lot of commuters and higher mileage bikers I'm totally disillusioned with textile membrane waterproofs.
I ride daily winter/summer from Manchester to Leeds (M62) with long rides holidays and weekends (12,000 miles. 25 years).
I've worn different textile membrane fabric waterproofs since their introduction including very expensive reputable brands, such garments have superb friction and impact protection but they're either never waterproof or briefly waterproof.
The outer fabric fills with cold dirty water that leaks onto the office carpet (they're now banned) and carried water freezes when I climb higher into the Pennines on winter nights reducing their insulation.
I've complained to loads of different waterproof sellers about the leaking crotch discovered with each garments introduction to heavy rain and I've never had a satisfactory outcome.
To stay dry over this protective leaking clothing I wear a 1980's Baleno PVC salopette and Jacket, (charity Shop £30, 18 months ago).
This no-nonsense PVC or PU outer coated fabric (Flexoflane ,breathable) sheds 99% of water as one travels, the remaining damp film dry's off as I enter the office.
Sometimes I wipe the suit with a paper towel to prevent other coats on the stand gaining blackish stains.
Anyway in use the outer of the jacket is instantly dry as soon as it stops raining and instantly breathable much more effective than waiting for miles for a load of Cordura to dry.
Why do people insist on breathable inner membrane fabrics and taped seams? I walk out the front door, ride to work, walk to office, work, walk to the car park and ride home. In this capacity of lowly exercise and riding the bike I don't perspire, why would one perspire sat still in a freezing 70 mph wind?
On the odd occasion in freak warm weather or when I've walked round a market in non-breathable PVC gear with a full rucksack I found my clothes quickly become warm and clammy.
I was terribly sticky when I once trudged the last 2 miles home uphill through deep snow after abandoning the bike.
However I've had exactly the same experiences in Gore-Tex as vapour just can't escape fast enough if you find yourself pushing a bike, clambering up a hill in heat or even riding in heat.
So there's only any advantage in textile waterproofs if you crash, remember if the outer fabric is wet then the inner can't breathe so the breathing part needs to outside!
I've come across several different designs of membranes, coatings and taped seams by taking the linings out of leaking waterproofs old and new.
It's as flimsy affair like a condom rubber film, thin plastic bag or coating of rubber solution as shown on your site. It's always torn, crumbling and detached even after brief use. Hence in no time the 200 yard walk to the office has totaled a crotch splitting mile or two.
1000's of other commuting bikers experience the same problems, see any web forum. It's almost unbelievable how much water leaks through the smallest hole.
I once pin holed the upper sleeve my current PVC jacket, shortly after 30 miles of moderate rain drenched the whole of my arm, an inch square of gaffer tape cured the problem.
If you want to be dry use old PVC bikers water proofs, or wear fishermen's, farmers or workmen's PVC welded seam clothes over your protective textiles or leathers.
These any colour modern PVC's are supple (often 25% stretch), they don't stiffen with cold or age, salopettes protect one from leaking jacket zips and drafts.
Several companies make PVC Flexofane type waterproofs that are actually breathable, machine washable and don't needing special soaps.
An MCN forum guy wears these for a 131 mile commute across the M62, he's dry!
I prefer the heavier non-breathable ones such as Vass or Helly Henson for prolonged use, I can change my insulation layers to suit each journey.
The drawback is at present no manufacturer has furnished any of these garments with a strong textile impact padded knees, elbows or hips so protection is worn inside which may mean slides are longer and faster.
Yet many police forces use Flexofane waterproofs (www.nitro999 £50) with padded leathers underneath, they ride all day in foul weathers.
It's time to move on, manufacturers put the water proofing on the outside of biker clothes with the appropriate friction and impact protection. Please make something decent for us bikers that ride every day in all weather."
From "D.G." 12/09): "For those of us in the U.S., a similar product is available through surplus outlets. The official government extreme weather underwear is Polypropylene (a.k.a. Polypro) is readily available for much less but it does have its downsides.
Pros: they are feather light and quite inexpensive, generally available for under $20 each for tops and bottoms. The woven material has a fleece interior that keeps you quite toasty but won't overheat.
Check online military surplus places but avoid what is termed 'expedition weight' which is quite thin and has no fleece. Even with the list of 'cons' below, they work well and are an excellent value.
Cons: You can have any color you want as long as it is black, tan or green with tan the most commonly available. Polypro is prone to serious pilling just from a normal wash cycle.
Hand washing reduces it and NEVER, EVER put them in a dryer, even at the lowest setting. Tumbling with no heat just makes the pills multiply exponentially.
This material is prone to melting with very little heat so hanging them up to dry is a must. When riding, be sure you have a windproof covering on since air easily flows through the material.
Avoid letting polypro poke out around your waist and cuffs or else cold air will creep in…it needs to be completely covered.
The price is right and polypro performs very well, given these few caveats."