We've Spent Years Cold Weather Testing The Best Heated Clothing So You Can Stay Warm On Your Winter Riding Adventures
Welcome to the wBW heated motorcycle clothing reviews and motorcycle underwear reviews index! Reviews are listed from most recent in the left column to older reviews on the right.
In many parts of the world, winter is cold enough to require a change in wardrobe and if you're anything like us in the Northeast it requires a pretty significant change in clothing. While many riders find they spend less time on their bikes in the winter we find we often spend more time on their bikes, enjoying the silence of a winter morning all alone on the road.
Lucky for us there are a growing number of motorcycle clothing manufacturers taking up the challenge of keeping us warm on these riders. With cutting edge textiles and synthetic insulation you can get some solid warmth. To take things to the next level there are also a number of wired and battery powered solutions that actively heat clothing and they are getting better with every generation. We've spent a lot of time riding in cold weather testing to find you the best winter gear, make sure to jump into our detailed reviews to learn more.
Disclosure: We make money (and keep the site running) through ads and affiliate links. That means that when you click a link to sites like RevZilla or Amazon you are supporting us because we may get a commission if you purchase. We have developed a policy that you can find here but the gist is that our reviews are 100% unbiased and we don't take payments or allow potential commissions to dictate what we say about products.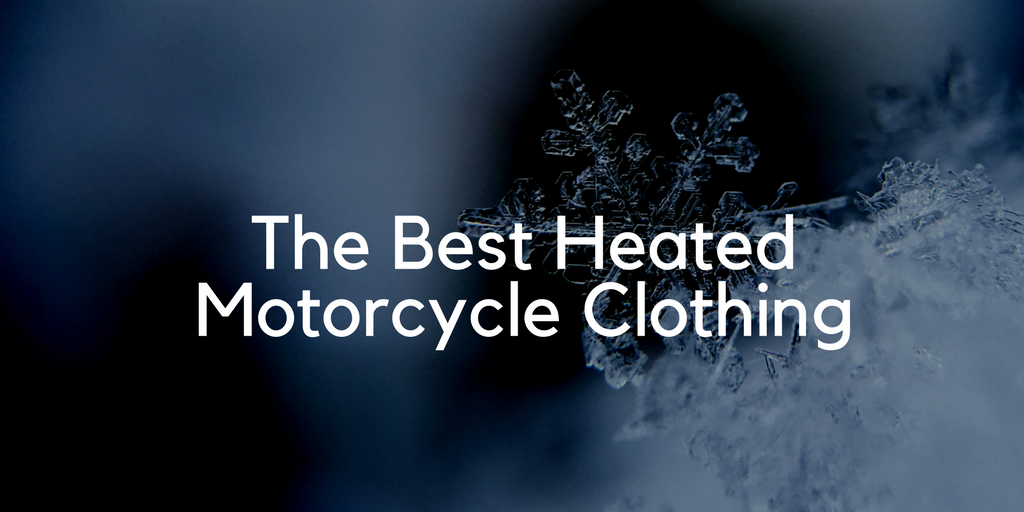 Our Favorite Heated Motorcycle Clothing
Best Heated Gloves
Best Heated Clothing (Battery)
Best Heated Clothing (Wired)
Best Wind Blocking Clothing
Best Thermals and Underwear
Freezing Now? We Recommend:
webBikeWorld has worked closely with RevZilla over the years to provide our testers with products to review. In addition to being a great site to shop from, they're also a great partner. Both Amazon and Revzilla have a great selection of warming gear for riders. Also check out Heated Gloves and Hippo Hands if you're looking for specifics.
RevZilla

Free shipping on orders over $40
30-day no-nonsense return policy
Excellent selection of all major brands
Awesome pricing
Buy Motorcycle Helmets on RevZilla
Amazon

Free shipping (with Amazon Prime)
30-day return policy
Excellent selection
Competitive pricing
Buy Motorcycle Helmets on Amazon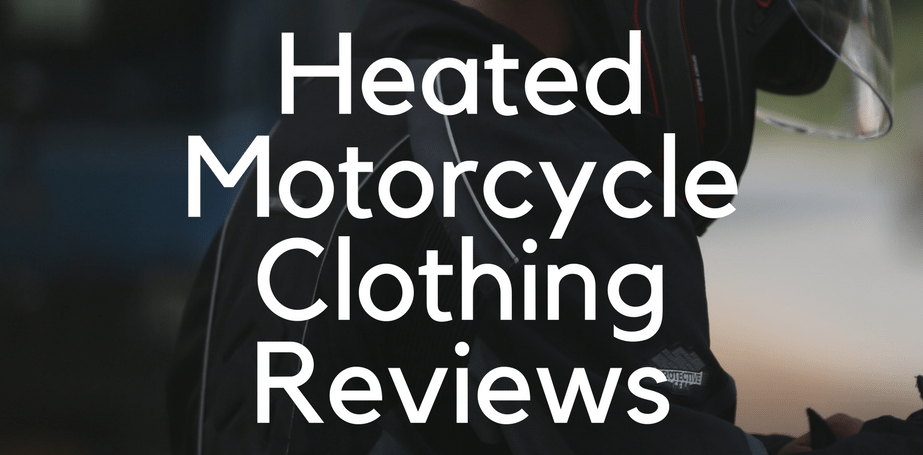 Recent Reviews
We're always freezing our a**sses off and testing new warming gear, don't forget to check out our recent reviews to make our suffering worth it. Below we organized some notable posts by category to make life a little easier.
Heated Glove Reviews
Warmthru Heated Motorcycle Gloves Review
Joe Rocket Rocket Burner Gloves Review
Mobile Warming LTD Max Heated Gloves Review
Mobile Warming LTD Max Heated Gloves Review
Volt Titan Heated Gloves Review
VQuattro Squadra Heated Gloves Review
Warmthru G4 Battery Heated Gloves
Firstgear Carbon Heated Gloves
Warmthru G3 Battery Heated Gloves and Glove Liners
Gerbing Hybrid Heated Gloves
Tourmaster Synergy Heated Gloves
Warmthru Fingerheaters Battery Heated Gloves
Heated Clothing Reviews (Battery)
Mobile Warming Heated Shirt and Vest Review
Blazewear Battery Heated Vest
Gerbing Core Heated Vest Review
Jett Heated Vest for Hyperthermia Treatment
Milwaukee Heated Jacket Review
Improved Jett Battery Heated Vest
Keis X4 Bodywarmer Heated Vest
Improved Jett Battery Heated Vest
Jett Battery Heated Vest
Brookstone and Warmthru Battery Heated Vests
Battery Heated Socks
Heated Clothing Reviews (Wired)
Powerlet RapidFIRe Heated Clothing Review
EXO2 StormRider Heated Vest Review
Gerbing Microwire Heated Jacket Liner Review
Gerbing Heated Jacket Liner Review
Tourmaster Synergy Heated Vest Review
Chilli Heated Vest Review
Wind Blocking Clothing Reviews
Spark Camelot Windproof Vest and Shirt
Windjammer II Helmet Wind Blocker
Wind Block Neck Warmer
BCA and Knox Neck Gaiters and Balaclava
NOJ Quiet Rider Helmet Noise & Wind Blocker
REV'IT! Scoop Windproof Vest
Roadgear Adaptive-Tec Outlast Jacket & Vest
Motorcycle Thermals and Underwear Reviews
Moto-D Summer Undersuit
Sub Zero Thermal Underwear
BMW AirVantage Vest
UnderArmour ColdGear vs. Knox "Cold Killers"
Spark Diablo and Carbon Shirt
Spark Windproof Underwear Review
Biker's Comfort in Action and Rukka Thermal Windproof Underwear
LD Comfort Shirt and Pants
EDZ Neck Warmer
CGR Bike Gear Fleece Polo
BCA and Knox Neck Gaiters and Hot Hood Balaclava