Hands On Reviews: Motorcycle Riding & Protective Jeans
When it comes to motorcycle safety we've always been an ATGATT kind of company here at webBikeworld. For a long time we didn't recommend jeans for riding because they lacked the protective qualities you need to stay protected. But we get it, we know that a lot of motorcycle pants aren't practical for everyday use, especially as more and more riders use their bikes for work, entertaining and everyday activities. Sometimes, jeans are just the way to go.
The good news is that protective riding jeans have come a long way. In the last five years many jeans manufacturers have discovered the wonder-material Kevlar and now Kevlar jeans are a real thing and they really protect riders. The impact protection materials have also improved and that is huge in a crash. Of course, not all jeans have Kevlar and we know that people also ride with regular jeans so we're realists in that respect.
Regular denim does very little on its own to protect you from abrasion, and it does nothing at all to protect you from an impact. We don't test a lot of "normal jeans" because while they have the cool styling riders want, they lack armor and abrasion-resistant materials . We've largely focused on proper "riding jeans" in our reviews since regular jeans are likely to fail pretty badly in our testing (and we'd get all scraped up and hurt too which we don't love).
We're looking for a good pair of riding jeans to have removable armor in the knees and reinforcements in impact areas for extra protection as well as generally thicker material than normal jeans for added material between you and the road. We also expect motorcycle-specific riding jeans to built with custom abrasion-resistant fabric like Kevlar.
We've reviewed about twenty pairs of jeans over the years and conducted online research on dozens more so we've got a good sense of what works and what doesn't. You can expect to pay between $100 and $600 for a great pair of riding jeans and often you pay for what you get (although not always). Like most other riding gear, we find the fit, style and quality can differ widely between brands so it is important not only to find the "best" jeans but also the best ones for your use case, riding style and body type.
Disclosure: We make money (and keep the site running) through ads and affiliate links. That means that when you click a link to sites like RevZilla or Amazon you are supporting us because we may get a commission if you purchase. We have developed a policy that you can find here but the gist is that our reviews are 100% unbiased and we don't take payments or allow potential commissions to dictate what we say about products.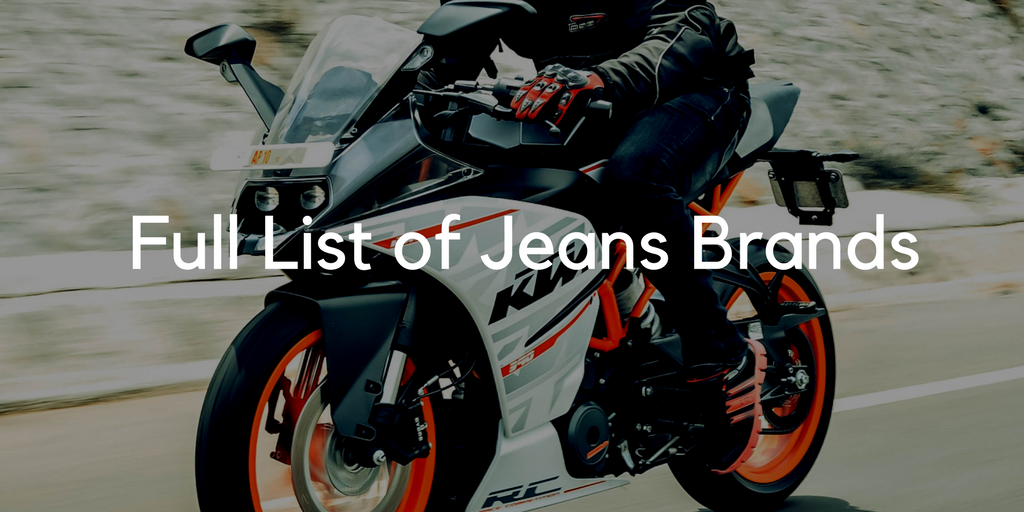 Full List of Jeans Brands
Most riders don't realize just how many motorcycle jacket brands exist. Over the years we have reviewed a lot of jeans and we can barely keep up with the new ones coming onto the market every year. Below, we have listed all the jacket brands we have tested (and some we haven't). You can simply click on the link to see all the reviews we have conducted for each brand. We hope this makes finding the right jeans for you a little easier.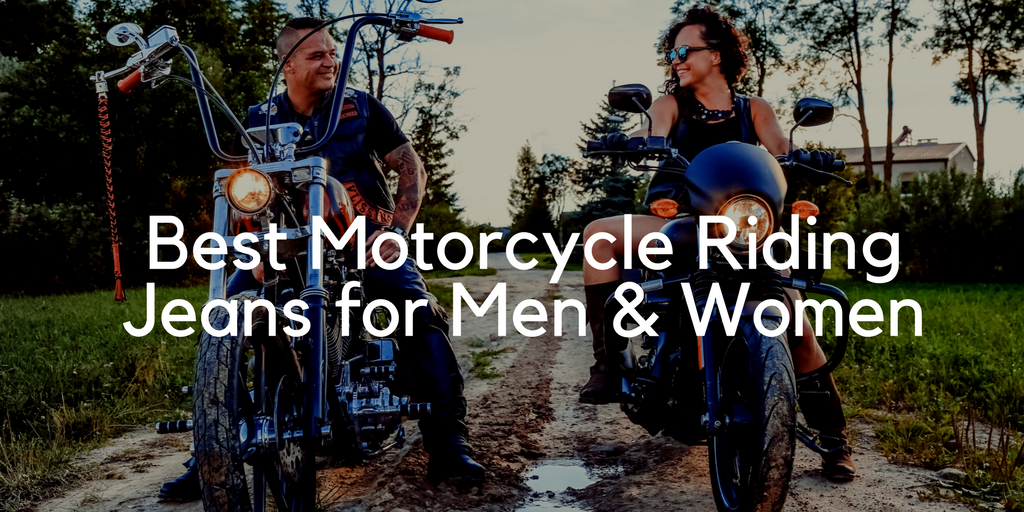 Best Motorcycle Jeans
Some motorcycle riders love reading our in depth reviews while others want to skip the details and get straight to the best. We created our top 10 lists with the goal of helping you quickly find great jeans we highly recommend. These are the best of the best jeans according to the editorial team here at wbw. Remember, every rider and use case is different so don't take these lists as gospel. If you're not sure, dive into the detailed reviews to make sure.
Best Motorcycle Riding Jeans
Best Men's Motorcycle Jeans
Best Women's Motorcycle Jeans
Shopping Now? We Recommend:
webBikeWorld has worked closely with RevZilla over the years to provide our testers with products to review. In addition to being a great site to shop from, they're also a great partner to work with. Amazon also stocks a big selection other clothes like Motorcycle Gloves, Motorcycle Boots and other Motorcycle Pants (beyond jeans).
RevZilla

Free shipping on orders over $40
30-day no-nonsense return policy
Excellent selection of all major brands
Awesome pricing
Motorcycle Jeans on RevZilla
Amazon

Free shipping (with Amazon Prime)
30-day return policy
Excellent selection
Competitive pricing
Motorcycle Jeans on Amazon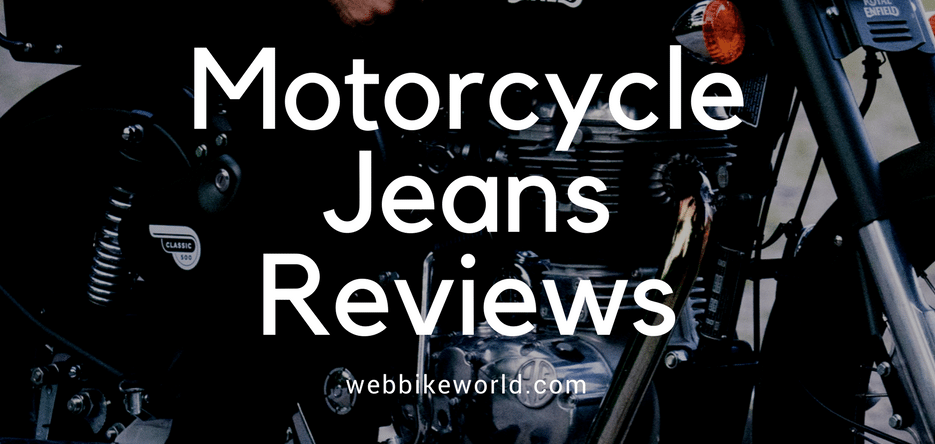 Recent Reviews
We're always reviewing new jeans specific for riders so be sure to check out all our recent reviews here.
Jean Reviews (Listed Alphabetically)