Leather Motorcycle Clothing Reviews
Welcome to the wBW Leather Motorcycle Clothing Reviews index! Information on motorcycle leathers, leather jackets, leather pants and more! Don't forget to check out all our Motorcycle Clothing Reviews as we have covered hundreds of items over the years.
Wearing leather clothing for motorcycle riders is more than just having that classic look and the biker lifestyle. Leather is thick, tough and can take a beating which makes it perfect for protection body parts when things go haywire. There are a lot of brands that specialize on making leather motorcycle clothing so we have no shortage of products to test and review.
There's nothing like a good leather motorcycle jacket. Wearing a high-quality motorbike leather jacket is critical to staying safe. Leather motorcycle jackets have been the cornerstone of protective riding gear since motorcycle jackets for the purpose of protection were introduced many decades ago.
Leather provides excellent abrasion resistance, flexes with the body and keeps the harshest elements out. Look for leather motorcycle gear should have at least 1.1 millimeter cowhide leather and CE-rated protection for knees, elbows and other areas.
As always we recommend that you read our reviews because there is no perfect motorcycle jacket or pants, depending on your needs some gear is better than others.
Disclosure: We make money (and keep the site running) through ads and affiliate links. That means that when you click a link to sites like RevZilla or Amazon you are supporting us because we may get a commission if you purchase. We have developed a policy that you can find here but the gist is that our reviews are 100% unbiased and we don't take payments or allow potential commissions to dictate what we say about products.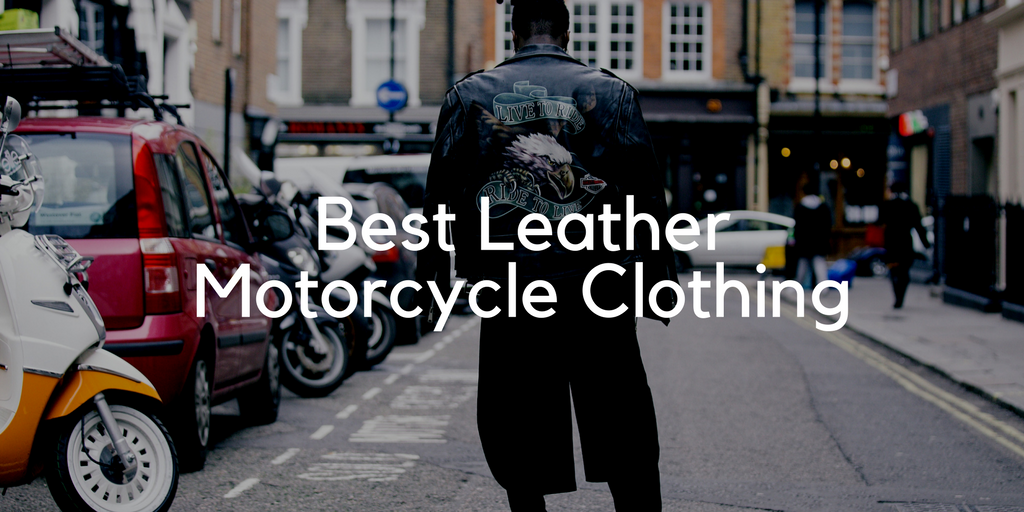 Best Leather Motorcycle Clothing
Some motorcycle riders love reading our in depth reviews while others want to skip the details and get straight to the best. We created our top 10 lists with the goal of helping you quickly find great leather jackets we highly recommend. Remember, every rider and use case is different so don't take these lists as gospel. If you're not sure, dive into the detailed reviews to make sure.
Best Leather Motorcycle Clothing
Best Leather Motorcycle Jacket
Best Leather Motorcycle Pants
Best Leather Motorcycle Complete Outfit
Best Motorcycle One-Piece Leather Suit
Shopping Now? We Recommend:
webBikeWorld has worked closely with RevZilla over the years to provide our testers with products to review. In addition to being a great site to shop from, they're also a great partner. Both Amazon and Revzilla have a big selection of leather jackets.
RevZilla

Free shipping on orders over $40
30-day no-nonsense return policy
Excellent selection of all major brands
Awesome pricing
Leather Motorcycle Jackets on RevZilla
Amazon

Free shipping (with Amazon Prime)
30-day return policy
Excellent selection
Competitive pricing
Leather Motorcycle Jackets on Amazon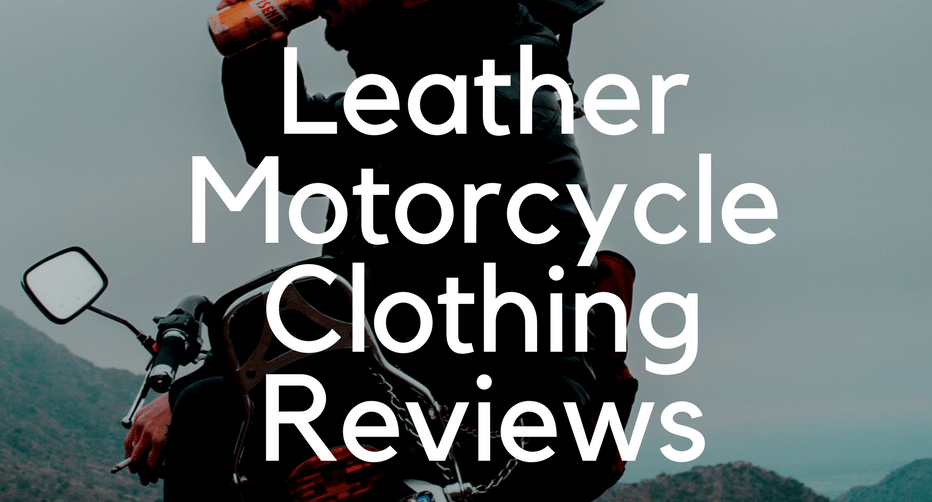 Recent Reviews
Don't forget to check out our recent leather motorcycle gear reviews.
See All Leather Motorcycle Clothing Reviews
Some Favorites
Leather Motorcycle Jacket Reviews
Leather Motorcycle Pants Reviews
Leather Motorcycle Jacket and Pants Outfit Reviews
Motorcycle One-Piece Leather Suit Reviews
Miscellaneous Motorcycle Clothing Reviews