The Moriwaki performance motorcycle parts brand has been largely forgotten in our market, but now Bikebuilders is attempting to return it to its former glory.
The Brisbane-based company has added the Japanese brand to its inventory and plans to actively import parts.
Bikebuilders partners Leif Martinsen and Yosuke (Yoshi) Kawamura are good friends of MD Midori Moriwaki who has allowed them to stock the brand.
"So, we are on a mission to bring back the legend to the country," Yoshi says.
"It breaks our hearts when we chat with the young generation of riders and the majority of them don't even know the brand. What the heck!"
Moriwaki legend
The legendary brand was founded in 1973 by racer Mamoru Moriwaki who worked and trained with race team owner Hideo "Pops" Yoshimura.
He branched out on his own when Yoshimura moved to the USA.
It was a highly successful brand in the late 1970s and '80s, working with Antipodean race legends such as Wayne Gardiner, Graeme Crosby and Tony Hatton, as well as the Honda Racing Team.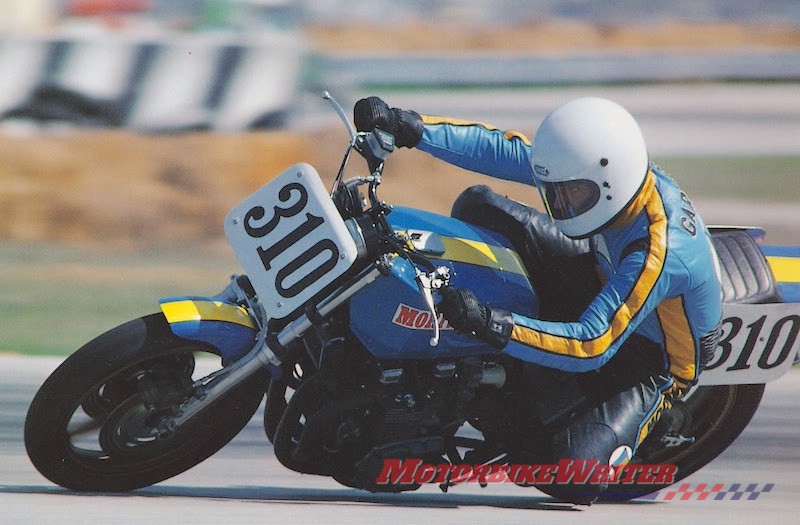 Bikebuilder is one of several official Australian dealers, but none gives the brand the attention it deserves, Yoshi says.
"Honda Australia don't even bother bringing their products into the country therefore we never, ever see a single Moriwaki product in a Honda shop," Yoshi says.
"No one has ever actively pushed Moriwaki products nor bring into the country over the past decade and more. That's why it is buried in history and forgotten in this country.  
"We see ourselves as the only active Moriwaki dealer in this country and are willing to put 150% of our effort to rise the brand again while other dealers don't even bother."
Yoshi says the brand's exhaust system is better engineered than Yoshimura and points out that the Australian Superbike Honda Racing Team uses a Moriwaki full titanium race system.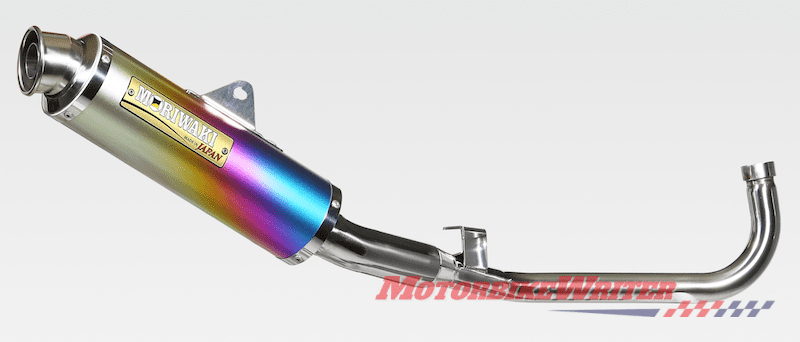 First shipment
Bikebuilders have received their first shipment which includes exhausts for the popular Honda Grom and Kawasaki Ninja 300, hand-torched titanium tumblers, 2017 Suzuka 8 hours limited-edition sports towels and wrist bands. 
"We will be continuously expanding stock range from now and listing a majority of products from Moriwaki except for items for vehicle models that don't come to Australia," Yosji says.
"Moriwaki produces exhaust pipes for the majority of on-going Honda machines and a few Kawasaki models like Ninja 1000, Z1000 and Ninja 250 and 300, and Yamaha XJR1300.
"They don't produce anything for Suzuki and European machines."
Yoshi believes their customer will be "everyday riders, tourers to racers".
"The majority will be everyday road guys and Africa Twin and CRF250L/Rally adventure guys. 
"Also models like CBR1000RR and CBR600RR we can offer full racing titanium exhaust systems and race rear sets."
This article is not a paid advertisement. It is simply provided for the information of readers.