Hundreds of Wild Hogs will roar into Brisbane for the annual Harley Owners Group Queensland Rally from tomorrow until Sunday (September 18-20, 2015).
The Rally is being held at the Mt Gravatt Showgrounds and more than 450 have already registered to attend with more expected to register at the gates over the three-day rally.
The rally is a closed event and HOG Membership ID will be required at the gate.
Meanwhile, the annual national rally has become an open event from next year called Harley Days with non-Harley members and riders invited to attend.
A highlight of the Queensland HOG Rally will be the many rock bands providing entertainment such as the Grumpy Old Men and Screamin' Eagles who were a big hit at the national HOG Rally in Tamworth earlier this year, and Down Under on the Saturday night.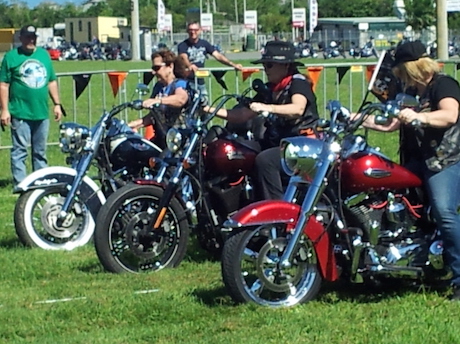 There will also be the usual bike games such as slow riding competitions, a bike wash, show and shine and guided rides around the Brisbane and Gold and Sunshine Coast hinterlands, including stops at Sirromet Winery, the Bearded Dragon at Tamborine Village and The Outpost Cafe at Canungra. They are also raffling off a Harley-Davidson Sportser 883 Iron.
The main attraction of any HOG Rally is the Sunday morning Thunder Run, so called because of the thunder of hundreds of Harley V-twins rumbling through the city and surrounds. The Thunder Fun starts at 7am and rolls through the Beenleigh region, so be on the lookout for the Wild Hogs!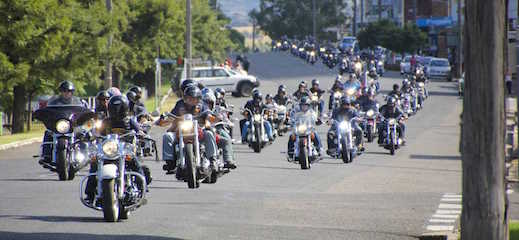 This is a non-profit rally and any proceeds will be given to local charity.
Rally Entry Deals
3 day Entry – $175 includes entry to the event only.
1 day Entry – $100 includes the day of entry + the thunder ride on
Thunder Ride Only – $50 per bike. Yes you can carry a passenger for free.
1 Day Pass for young people – $50. Must be under the age of of being a legal Harley rider and must be accompanied by a HOG member.