Welcome to our list of the greatest electric skateboard brands of 2021. In this article, we will cover some of the top competitors in the eBoard industry, including a couple of up-and-coming brands.
Surprisingly, not that many electric skateboard brands have unique variation, instead stocking similar models with a highly limited selection. Despite demand and popularity exploding in recent years, surprisingly few brands specialise exclusively in eBoards.
Even the big brands on our list only stock between 5-8 models at a maximum, although their build-quality, pricing and customer support is stellar. So without delay, let's look at the top 10 electric skateboard brands that are killing it in 2021!
Best Electric Skateboard Brands (#1): TeamGee
Let's start with TeamGee, one of few companies to specialise solely in electric skateboards. Originally starting out as manufacturers for electrical components, this brand quickly expanded into the e-mobility sector.
Initially, TeamGee offered hoverboards, eScooters, and unicycles, before deciding to commit to electric skateboards. The skilled team behind this brand currently has 'many more' boards in development, while also manufacturing new components like an electric booster drive to further improve their models.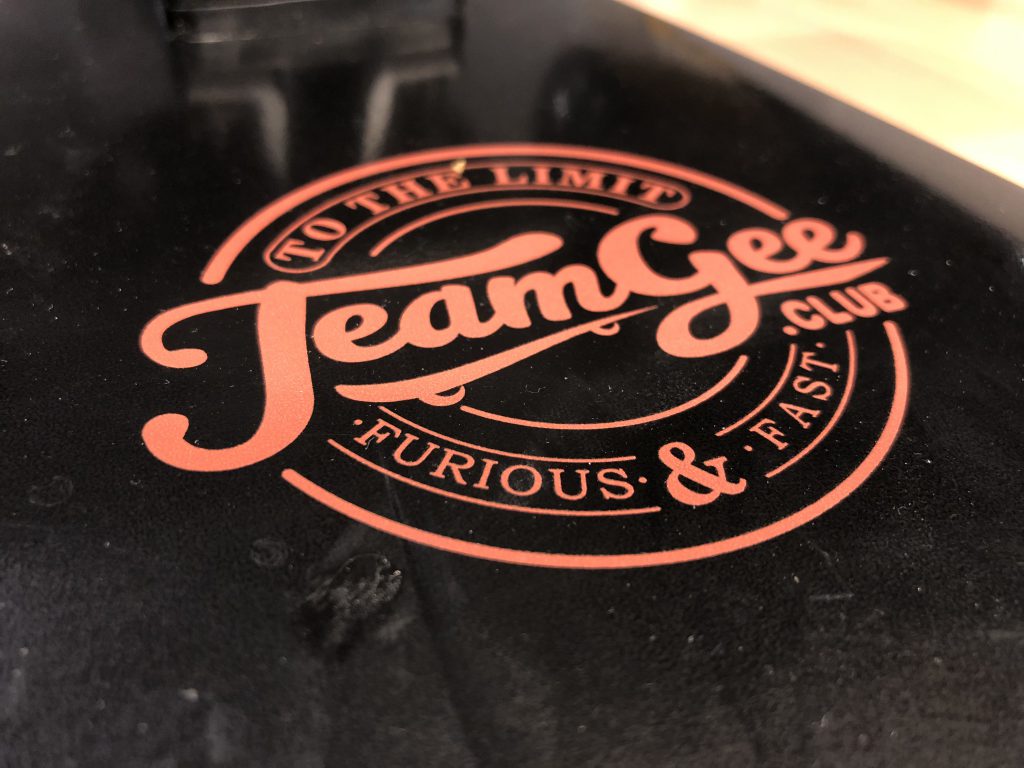 Via TeemGee.
Their range contains 6 models to choose from, each one competitively priced and clearly of great build quality. They predominantly stock affordable, high performance eBoards and necessary spares/accessories, with warehouses in both the U.S. and Europe. This allows TeamGee to operate on a near worldwide level, resulting in rapid shipping times of just 2-7 days for these regions.
All boards come with 3 months of warranty extending to free repairs for defective components (view their full refund policy here). Currently, the 'TeamGee H20T' remains one of Amazon's top rated models within Europe.
Despite only entering the electric skateboard market in 2016, TeamGee have quickly established themselves as serious competitors and a reputable brand. While we would like to see more models offered in the future, it appears that many companies, including TeamGee, offer only electric longboard/skateboard and mini designs.
Their team states a commitment to building an 'innovative brand' dedicated to premium eBoards with minimalist design. With mottos like "to the limit" and "furious & fast", we really appreciate the energy TeamGee brings to this industry.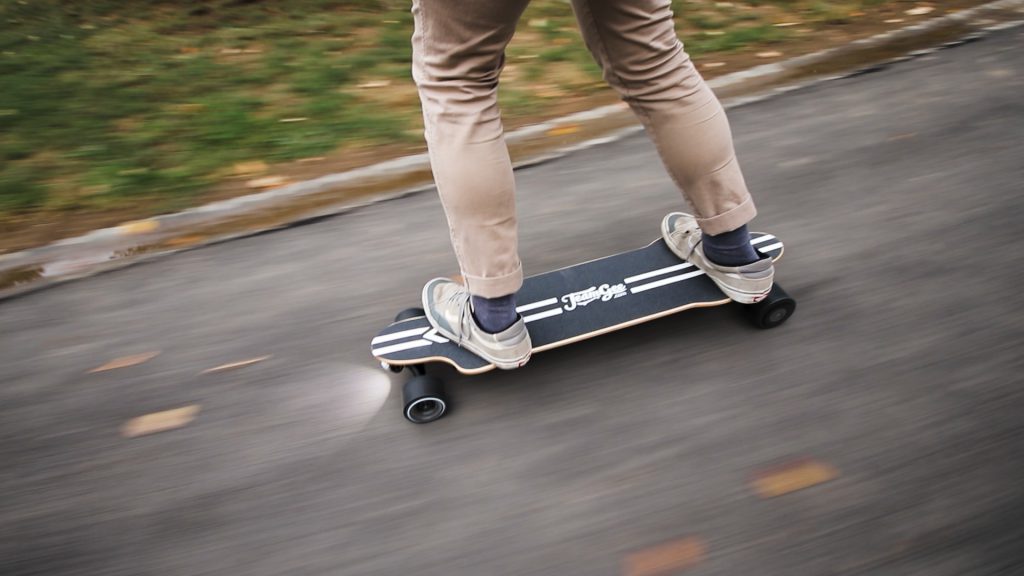 Via eskatehub.com.
Best Electric Skateboard Brands (#2): Atom Longboards
Founded in 2005, Atom Longboards are one of the oldest eBoard brands in operation. Initially starting out with traditional longboard models, Atom quickly saw potential and branched out into the eBoard industry.
Their team claims a clear commitment to their customers, prioritising value for money and user experience above all else. They maintain a superb level of quality control, offering returns and repairs alongside a huge number of spare parts and accessories from their website (view their full returns policy here).
This brand currently produces some of the best traditional and electric longboards available on the market. Currently, the (non-electric) Atom All-Terrain longboard is one of Amazon's top rated skateboard models within the US.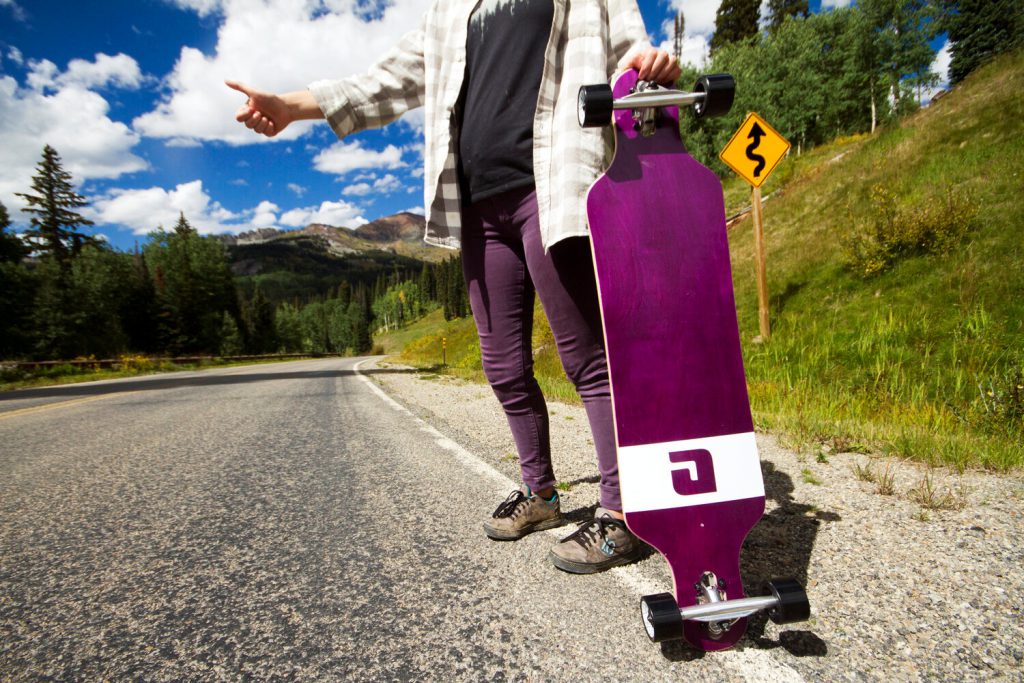 With such confidence in the quality of their boards, Atom includes a warranty of up to 30 days for all traditional longboards. This is further extended to 6 months for all 'Atom Electric' products, (read their full warranty policy in detail here).
This brand operates internationally and ships to nearly all corners of the globe. However, orders over $75 within the U.S. will enjoy free ground shipping. Lastly, their 'electric safety' page is a welcome addition not often seen amongst other brands, proving a commitment to the safety of their customers.
Despite the outstanding quality of these boards, Atom still manages to sell them at highly affordable prices, between $499-$899 for their electric range. We believe the outstanding quality of their products and overall affordability, coupled with top-level customer support, gives Atom Longboards a top spot on our list.
Best Electric Skateboard Brands (#3): Meepo
Meepo is another brilliant brand that belongs on this list. This company designs, manufactures and stocks a variety of electric skateboard models, from mini boards to longboards—all of which utilise high-quality bamboo, fibreglass or Canadian maple and offer good performance for the price.
These boards are mostly made for commuters and boast brilliant build quality. Meepo maintains high standards in their quality control, claiming that their 'V3' model has the "lowest defect rate (due to manufacturers) on the market".
All purchases include a 6 month warranty for boards and 3 months for any parts bought separately. Read their full warranty policy here.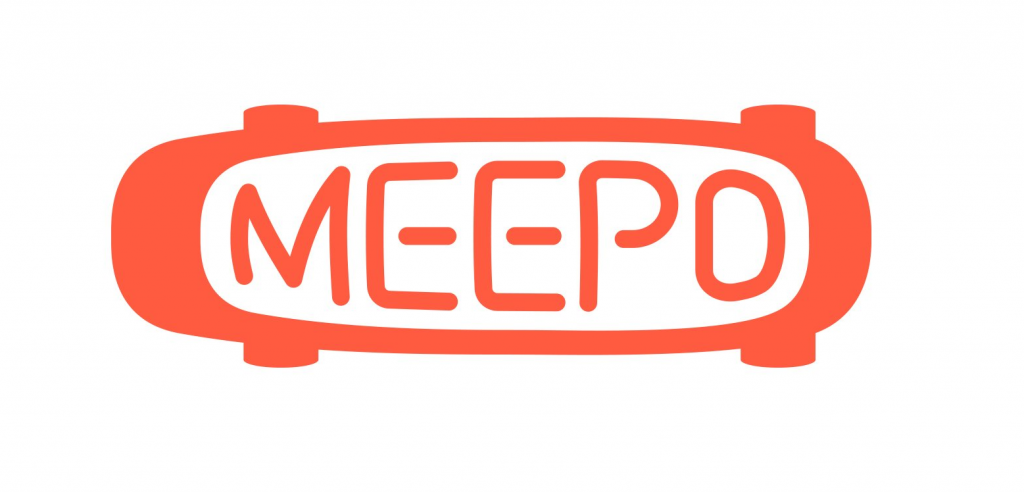 Via Meepo.
Meepo also claims to have the most 'thought through' designs on the market. This is thanks to their dedicated R&D team, composed of DIY eBoard builders with a genuine passion for riding.
Meepo also builds and inspects every single unit in-house, instead of contracting a manufacturer. This factor alone puts their dedication towards quality control above most other brands on the market. Meepo offers a huge host of spare parts, replacements and accessories for their boards, allowing customers to repair or upgrade their ride themselves.
During a battery shortage in 2020, many competitors undercut customers with poor-quality battery cells during production. However, Meepo decided to do the opposite, undercutting themselves by using 'Molicel P42A' (some of the best cells on the market). They were aware that this would lower their profit margin, yet still maintained a clear dedication to their customers.
This dedication is predominantly why Meepo easily makes our list of top 10 eBoard brands, although their great designs also helped. View their complete range for yourself here.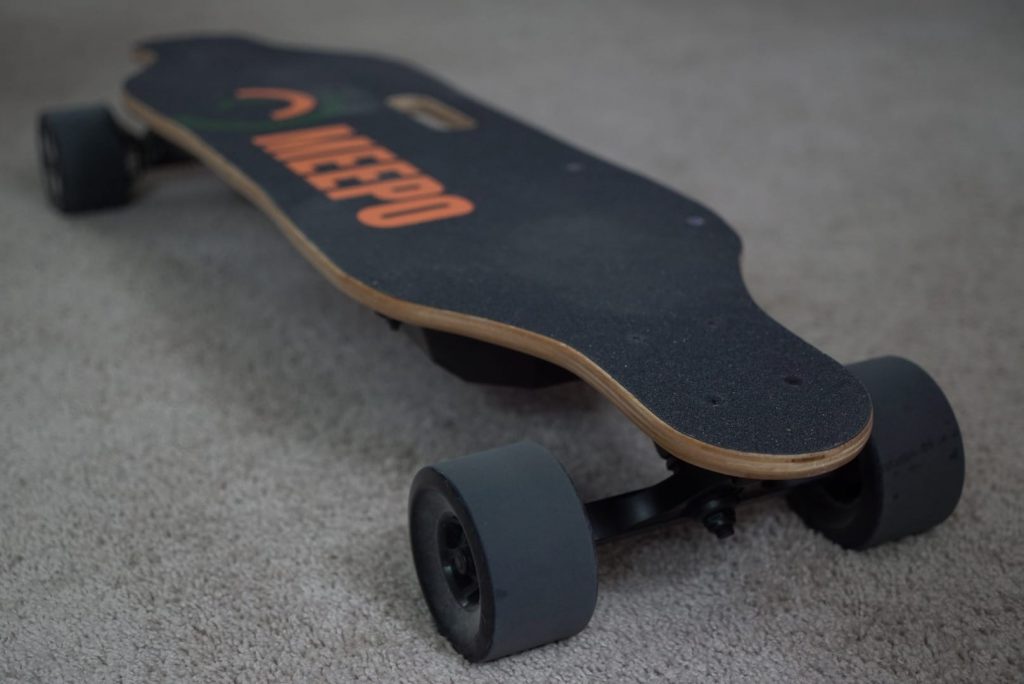 Via briancmoses.com.
Best Electric Skateboard Brands (#4): Evolve
Taking root in 2008 on the Gold Coast of Australia, Evolve Skateboards designed the world's first carbon-fibre electric longboard in 2013. They are one of the original eBoard brands and have set many trends in their time.
This brand currently stocks 3 series of eBoard, the 'Hadean', 'GTR Series' and 'Stoke'. The 'Stoke' board is their "surf inspired" swallow tail cruiser, an electric mini-board packing a surprising amount of power.
All of these designs sport their own range of variations, including carbon and bamboo counterparts. Hadean is the latest range of boards added to their collection, with integrated front and under-deck lighting.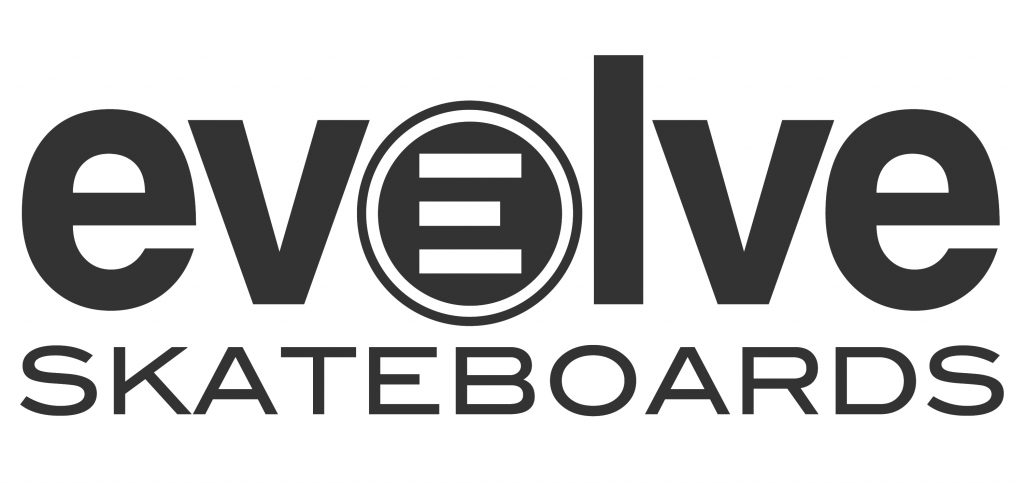 Via tekzone.co.uk.
Evolve's goal is to make boards that are smart, stylish and strong. Boasting over 13 years of experience in the industry, Evolve have won more than 15 awards for their designs and maintain great customer ratings on all of their products.
They recently added a 'board builder' service, where customers build their own Hadean or GTR models to meet their specifications. We struggled to find this offered anywhere else; it may even be the first service of its kind!
We must say, there aren't many electric skateboard brands out there that can compete with Evolve. All of their boards come with a 12-month warranty, with extensive support teams located worldwide. Customers also receive free shipping on all boards, something not often seen with other brands (read Evolve's full warranty policy here).
Their range further extends to a huge host of accessories, including helmets, guards, spare parts to remotes, and more. Evolve operates internationally and remains available worldwide, with websites supporting up to 36 countries.
Since they started, Evolve has challenged trends and set new standards in the process.  Their availability, great build quality, and custom ordering options make this brand a top competitor in the eBoard industry.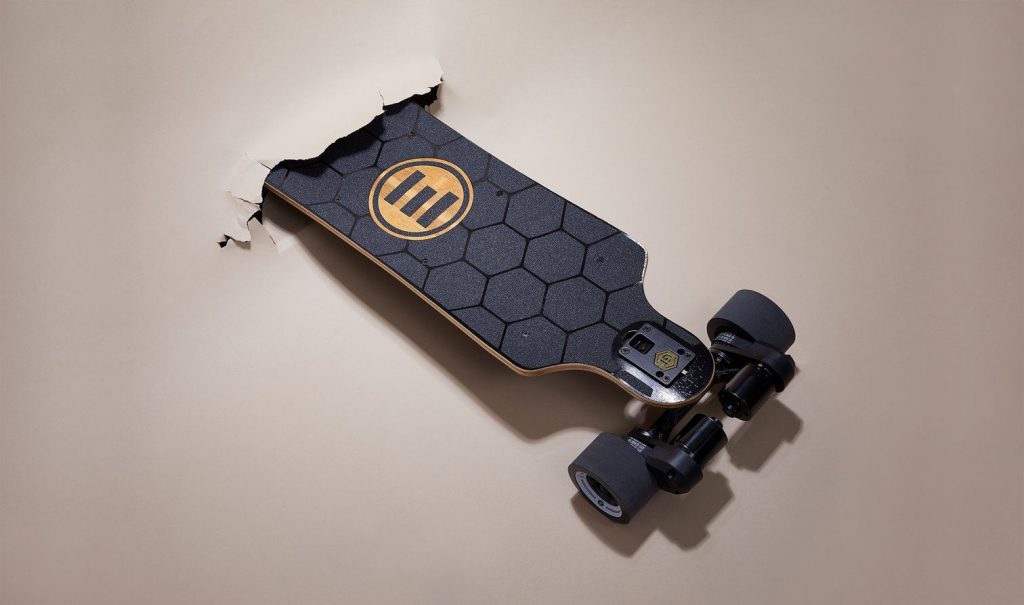 Via Pinterest.
Best Electric Skateboard Brands (#5): MaxFind
Bred from a desire to make commuting "easy and fun", Maxfind was founded in 2015 by a group of engineers and designers. Their team quickly set to work on developing a new generation of hub motors for skateboards.
This new beltless hub motor was a world first and implemented into the 'MAX A' model. Soon after launch, Maxfind became a best-seller in China and has since received many positive reviews. Many more models have followed since then, including electric longboards, mini boards and even the 'Max One' for kids.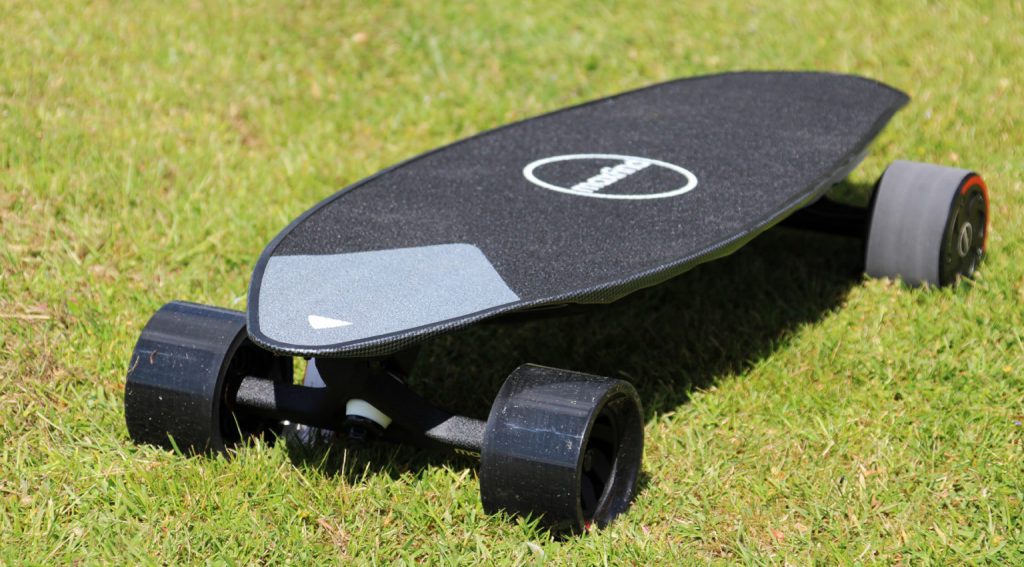 Via Veer-Tech Trendings.
All of these boards offer excellent performance for their price and come with a generous 270-day warranty. Not only this, but Maxfind operates nearly worldwide, with free shipping from the U.S, CA, AU or EU. They also stock an extensive range of spare parts & accessories, so repairing or upgrading is easy.
What we most appreciate about this brand is their commitment to technology and innovation, producing their own hub-drive and skateboard designs in-house. We can't wait to see more designs from this brand in the future. View their full eBoard range now.
Best Electric Skateboard Brands (#6): Backfire Boards
Founded by two long-time skaters, Backfire Boards was born in 2009. They deliver "high quality, affordable skateboards" and fun to skateboarders worldwide.
One of the best aspects of this company has to be the involvement both founders have, including the expertise they lend. We loved hearing that co-founder Randy leads the R&D team, while conducting all of the performance and quality tests himself.
It's rare to find a company run by genuine skaters. They have warehouses in Germany, Canada, Australia, China and the USA, allowing for shipping to almost any corner of the globe.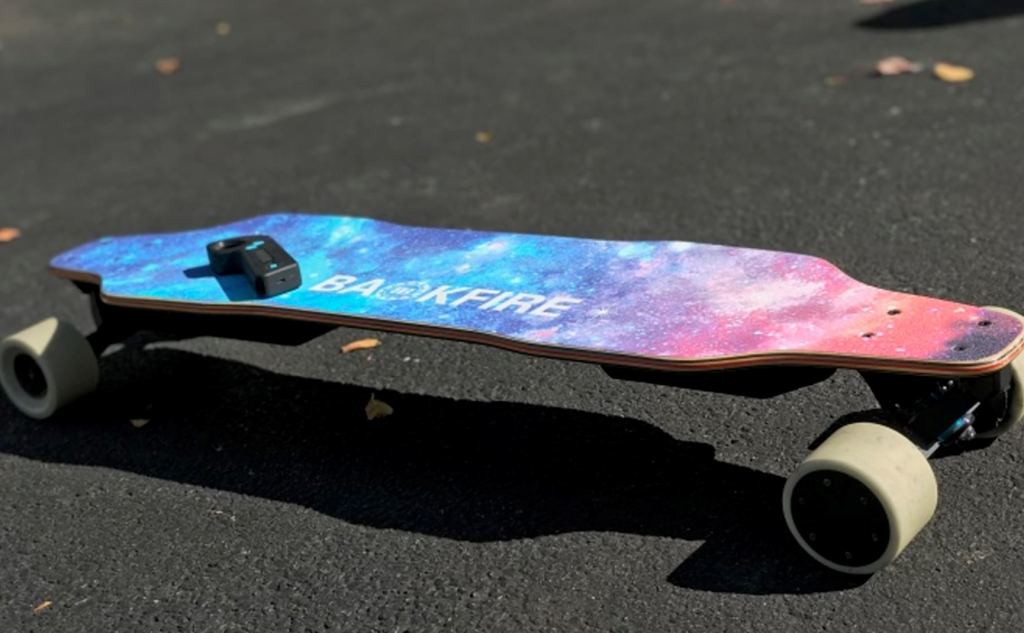 Via indiegogo.com.
Backfire Boards offer a great range of high performance eBoards, including all-terrain and commuting/compact models. All purchases include a "worry-free" 180-day warranty protecting against any defects.
The company also stocks accessories for each of their models, including battery packs and wheels. Their collection mostly consists of longboards, but an alternative 'Backfire Mini' model is also available.
Prices for these boards range between $400-$1100, which is surprisingly affordable considering the performance they offer. Most of the components used are of high quality, with most models packing Samsung lithium-ion batteries and carbon fibre decking.
Whatever the future of electric skateboards holds in store, we bet that Backfire Boards will be involved!
Best Electric Skateboard Brands (#7): Exway
Founded in 2016 by two extreme sports enthusiasts, Exway stands by their ethos of being "born for freedom". Their team strives to offer the 'coolest, safest and most convenient vehicles' for short journeys, making them a great fit in the PLEV industry.
Like most on our list, Exway offers a limited yet refined range of 5 board models, including mini and longboard designs. All of their boards come with worldwide shipping, 6-months of warranty—and more importantly, 'lifetime' customer support, which we've never seen from any other brand.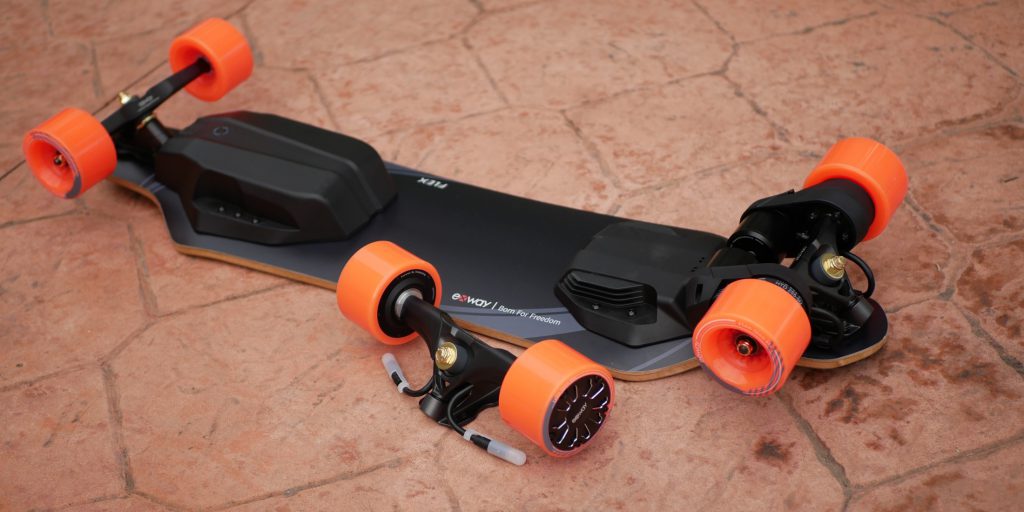 Via electrek.co.
While they offer a good enough selection, we feel that the price point of the 'Atlas Carbon-4WD' does not match the performance offered (although it is still significant). Most models utilise carbon fibre and remain very lightweight, maintaining good speed and power. We appreciated the extensive number of spares and accessories available, allowing for riders to easily source replacements. We hope to see Exway further expand its range in the future!
Best Electric Skateboard Brands (#8): Possway
One of the youngest brands on our list, Possway was founded in late 2020 by an ex-employee of a Chinese eBoard company. Despite remaining based in China, this brand offers shipping nearly worldwide and even for free on some purchases.
Although their range is a little limited, riders still have five models to choose from. The majority of these designs utilise a longboard deck, but the 'Possway T2' eBoard is more akin to a traditional electric skateboard.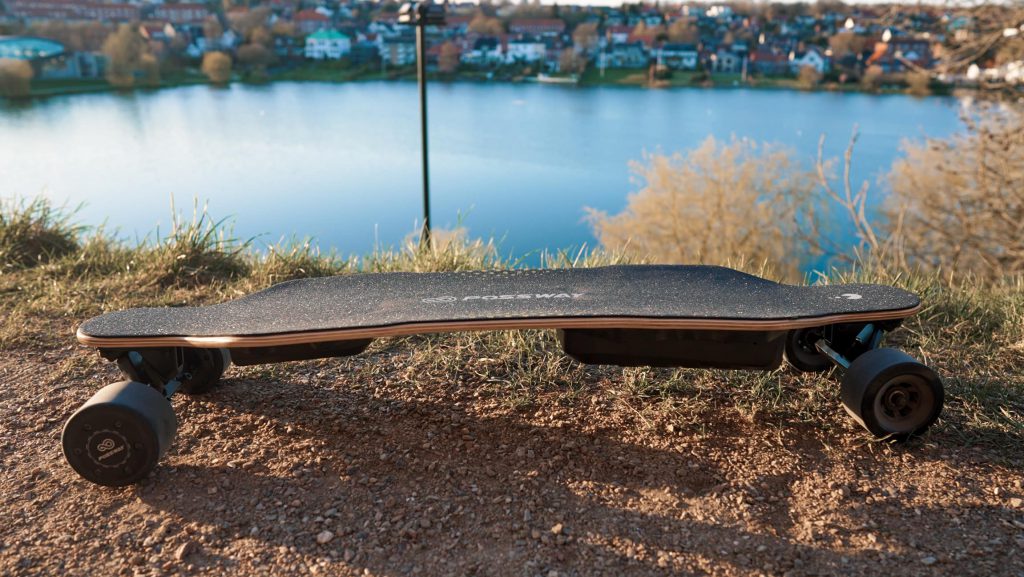 Via eridehero.com.
All of their boards are very competitively priced between $400-$1400 and offer decent performance for the cost. These boards utilise either Canadian maple or carbon fibre within the deck design, with the 'Possway GTC' longboard proving their top performer.
Much like Maxway, every purchase includes a 270-day warranty against any defects. Due to the young age of this brand, we expect to see their rapid expansion continue!
Best Electric Skateboard Brands (#9): WowGo
WowGo remains one of few brands to currently specialise in eBoards only. Founded in Shenzhen, their team claim each skateboard is designed with the best available components on the market, coupled with highly competitive prices for each listing. This results in affordable yet great quality electric skateboards, which also offer decent performance.
We were very surprised with how solid each skateboard is, utilising lithium-ion cells from industry-leading Samsung and Canadian maple/carbon-fibre decks. View their full range for yourself now.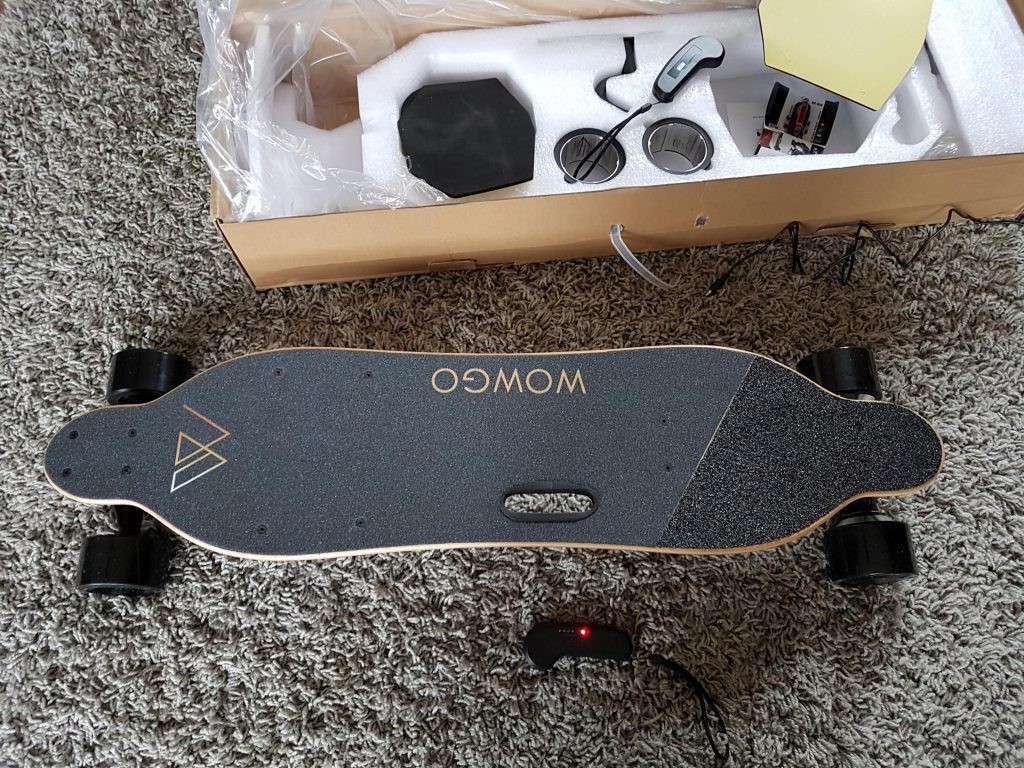 Via reddit.com.
WowGo actively seeks out the best material for their budget and purpose, in an effort to reflect their "deep commitment to excellence in both quality and design". All orders come with a 270-day warranty covering any manufacturing defects, extended to 365-days for the 'WowGo AT2'.
They currently stock 5 options, mostly consisting of 4 regular/longboard models and a single "WowGo Mini 2" design. Honestly, we were expecting a broader range with more selection, but WowGo and many other brands seem limited in choice. Whilst this could be due to a lack of design innovation or technological limitations, it would be great to see some more variation between brands. View their full range for yourself now.
Best Electric Skateboard Brands (#10): Skatebolt
Founded in 2016, Skatebolt maintains a limited selection of 4 eBoards and 2 eBikes. Despite this, their products are fairly priced and offer performance on par with industry leading competitors.
The components used are of great quality, although the battery life for the 'Skatebolt Breeze II' feels a little low in comparison to similarly priced boards. Every listing contains highly positive reviews from customers, with a number of spares and accessories stocked for each model, including remotes, batteries, motors, trucks, and more.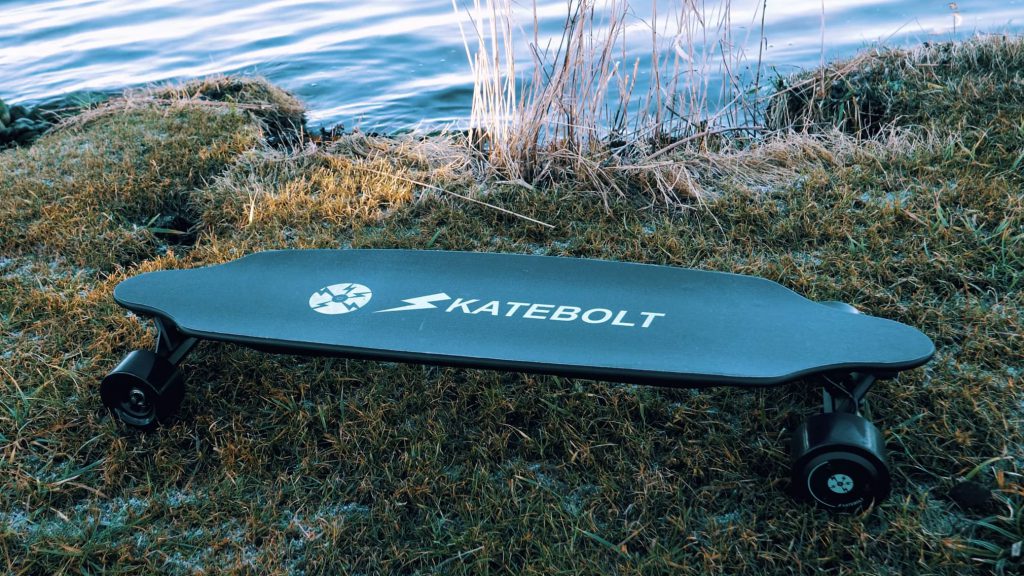 Via eridehero.com.
While we believe the company is actually located in China, they have various warehouses worldwide, extending to free shipping for those ordering within the U.S. All purchases come with a free 90-day warranty protecting against defects, while also offering specialist support throughout this period.
Customers may also claim an unconditional refund if their order is cancelled before delivery, or returned within 7 days of arrival. We believe that Skatebolt have earned a spot in our top 10, stocking a selection of highly affordable eBoards of good quality.
Honourable Mention: Boosted USA
Founded in 2012, Boosted Boards was funded by a successful kickstarter. Despite initial success, this brand became defunct in March 2020, filing for bankruptcy and subsequently being absorbed into what is now 'Boosted USA'.
This seemed to turn the tide for Boosted's popularity, stocking best-sellers such as the 'Mini X', 'Plus V3' and their latest 'Boosted Stealth' full-length eBoard. Their team produces a variety of high-quality and compact mini eBoards, alongside their 'Boosted Rev' eScooter.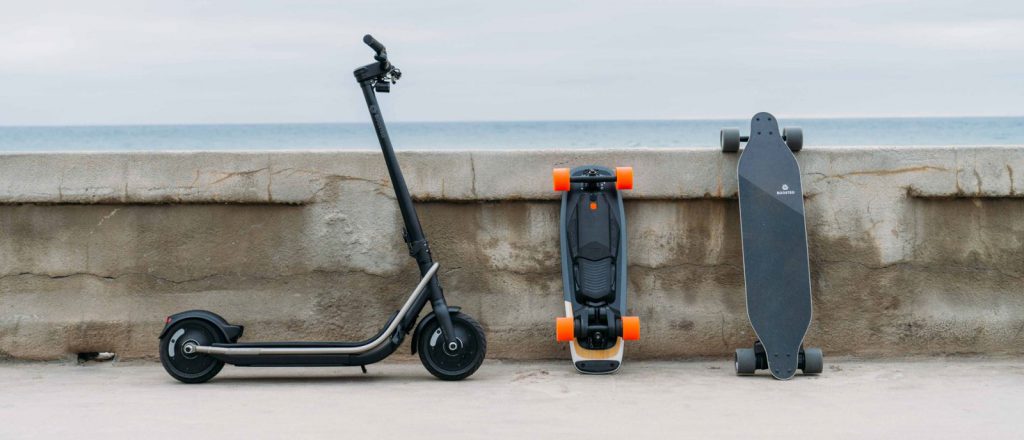 Interestingly, Lime reportedly acquired some remaining Boosted assets, including a significant core patent of the company. We eagerly wait to see how this technology could potentially impact the efficacy of widespread public PLEV travel.
Worth noting is that Boosted USA does not own the IP rights for these models and cannot reproduce them. This means that once their stock of these models are sold out, they're gone forever. We know this isn't exactly what we meant by "killing it", but we still think Boosted deserves a mention. Grab one while you can, because these are really great eBoards!
Final Thoughts on the Best eBoard Brands in 2021
That's the end of our top 10 electric skateboard brands for 2021, and we hope we helped you discover the right vendor for your needs! Personally, we'd also love to see more designs available soon, as many brands still stock seemingly similar models.
Most mini/longboards utilised the same variations, leading to quite a few generic-feeling designs. We couldn't help but notice many ranges containing only 4-6 models at most, so we expect to see further expansion from most eBoard companies in the future, depending on technological limitations.
Had a good or bad experience with one of these brands? Leave us a comment and let us know your thoughts! Then check out our article on the environmental impact of PEVs.