Harley-Davidson Australia has decided to open up future national rallies to non-HOG Members and riders of all types of motorcycles, and to rebrand the event as "Harley Days".
The first inclusive Harley Days event will be held from October 28-30, 2016, in Wollongong, 85km south of Sydney.
The event will be open to all riders, no matter what type of bike they ride, confirms Harley-Davidson PR manager David Turney.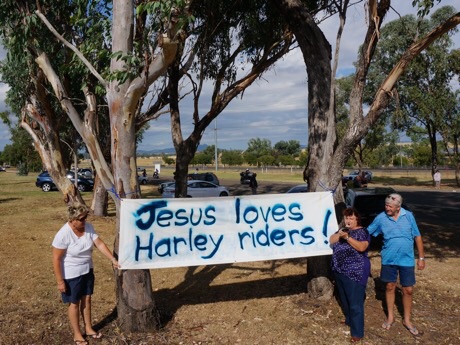 "While Harley Days will be a uniquely Harley event, in the spirit of large-scale US rallies like Daytona Bike Week and Sturgis, we'll welcome riders of other brands because we want all riders to share in the Harley-Davidson experience," he says.
"We're taking what we learned from the recent Iron Run in NZ, which we opened up, to plan for the first Australian open event."
Harley has faced a fortunate dilemma in recent years with the influx of new young riders since the addition of urban-chic bikes such as the Iron 883, 72 and the new learner-approved Street 500.
These non-traditional Harley riders gain a free full-year 's HOG membership when they buy a new Harley and they have been changing the face of HOG.
Harley realises these riders may not want to stay in HOG, so the company has been looking at how they can keep them coming to rallies, without being members.
They also wants to open their events to riders of other marques to showcase their brand to more potential customers.
After the success of similar open Harley rallies overseas, the inaugural Iron Run in Queenstown, New Zealand, in March this year and national HOG rallies with some open events included, officials were keen to push for open Australian HOG rallies.
This caused a bit of a stir among some HOG members who wanted to keep the events closed and exclusive, while others saw the advantages for Harley in gaining more followers and able to attract bigger crowds which could mean more sponsorship dollars and better entertainment.
Although no details of the Harley Days event have been released yet, it is expected to be similar to previous HOG rallies.
Harley executives have also suggested there may be HOG-only sections of the event such as the VIP welcome party at the Iron Run and the front section of the Thunder Run, to make HOG members feel a "little special".
If the experience of the Iron Run is anything to go by, 90% of the bikes that show up will be Harleys, anyway!
HD Customer Experience Manager Gaz Luxmoore says Harley Days will be a "massive celebration of all things Harley".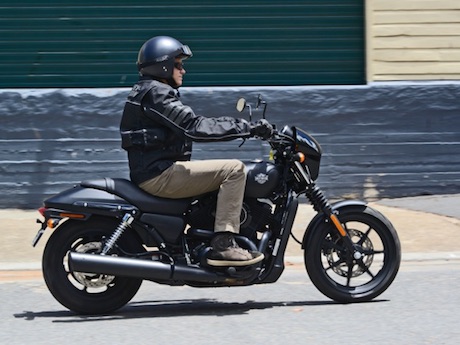 Wollongong has been chosen because it is close to Sydney and riders of the new Street 500 and other custom urban cruisers won't be daunted by the big distances usually required to travel to HOG rallies.
For Sydney riders, it's a pleasant 85km ride through the Royal National Park and past pristine beach towns. For interstate riders, it will be a bit more of an adventure.
While the annual national HOG rally is now a free-for-all, there is no talk of any change to the members-only state HOG rallies.
Stay tuned for more details on Harley Days as they become available.