The motorcycle industry is constantly evolving. However, the next five years may see some rapid changes. With electrification becoming a more mainstream feature in the wider automotive industry and the necessary infrastructure developing with it, it's clear that the motorcycle industry will have to rise to a number of new challenges.
Electrification is just one of the many facets of modern motorcycling. With the advent of smart technologies, motorcyclists can be more aware of their surroundings than ever before. New construction materials and methods are being applied to the latest generation of bikes and riding gear. And technologies that were once fun gimmicks are now becoming standard.
We don't know what the next few years will bring, but we can focus on some brands that are likely to make an impact on the industry in general. You may disagree with our choices—and that's fine. Whether you agree or not, and whether we end up being right or wrong, it'll be interesting to see how these brands evolve, develop, or fade away, in the not-so-distant future.
So, let's get started!
Damon Motorcycles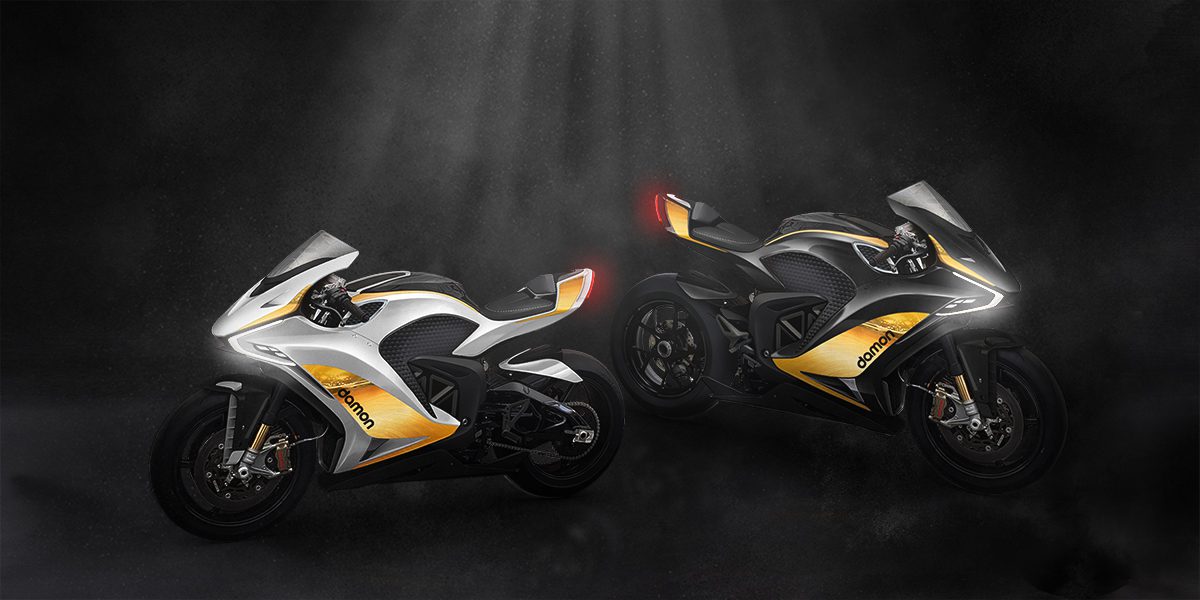 One of the most exciting brands out there is Canada's Damon Motorcycles. Like many upcoming electric brands, Damon has made some impressive claims and what's more, their claims seem to be more fact than fiction. If you're not familiar with Damon Motorcycles, here's a quick recap:
Damon Motorcycles is a Canadian EV start-up that was founded in 2017. Over the years, the firm has been able to secure serious funding and recruit some top-tier talent. Not only that, but Damon Motorcycles also acquired the IP of the now-defunct Mission Motor, making it a serious electric motorcycle brand that you need to pay attention to.
In 2019, they pulled the covers off of their Hypersport model. It promised a top speed of 200 mph, 200 horsepower, a maximum range of 200 miles, fast charging times, and a base price of only $24,995 USD.
In terms of base specification, it's already hard to find any downsides. The charging times are more acceptable, with 45 minutes to reach 80% with a Combined Charging System, 2.5 hours to hit 90% at Level 2, and 15 hours to 90% with Level 1 charging. It's not even heavy, which is often a problem with EVs, weighing in at around 440 lbs. It even has top-shelf components, such as Öhlins suspension and Brembo brakes on the premium "Premier" model.
But all of those features aren't even the main selling point of Damon's premium motorcycles.
It's the on-board tech.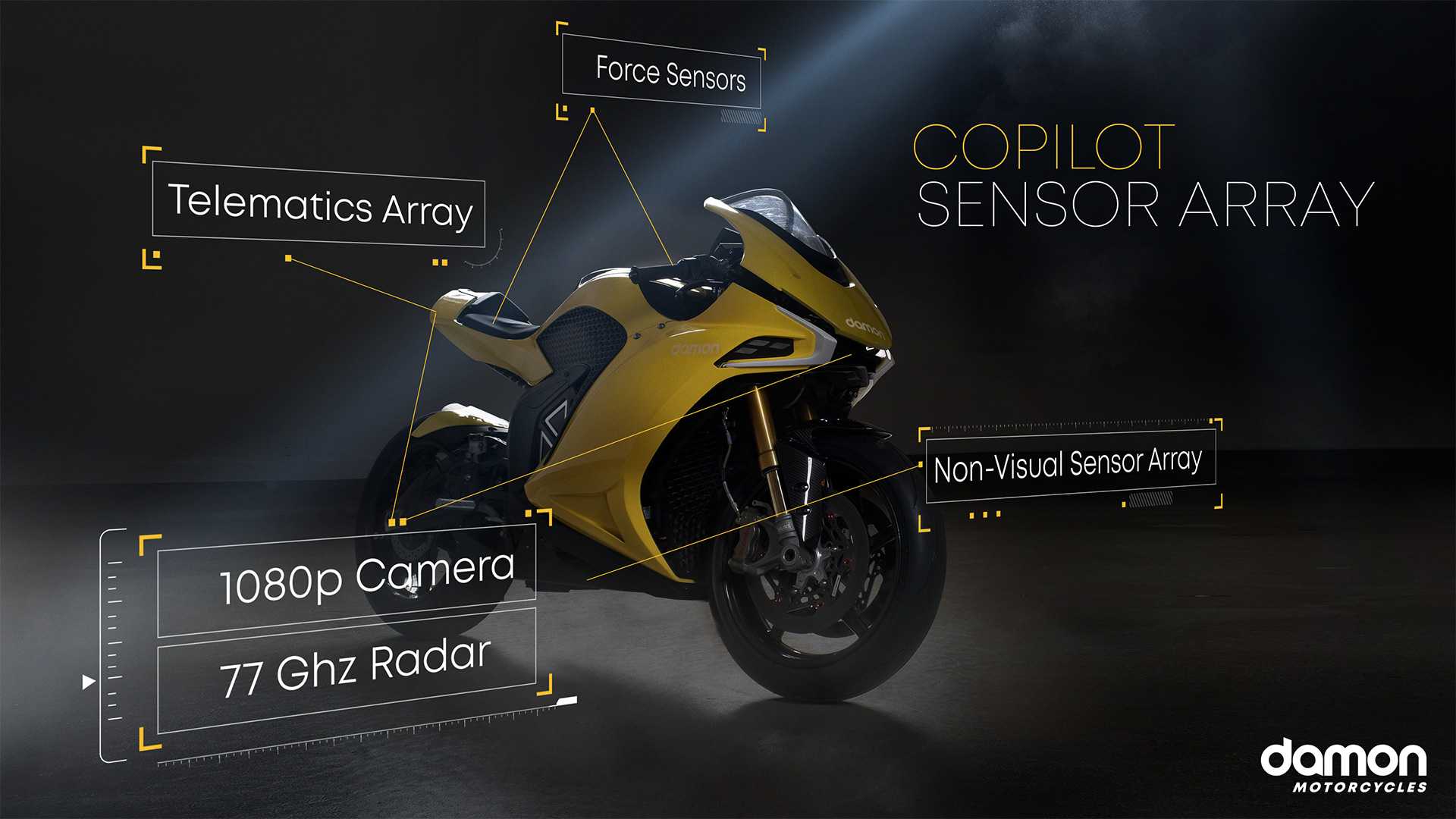 Damon's advanced CoPilot system is an amalgamation of sophisticated riding aids and modern electronics. We're not talking ABS and traction control either—we're talking about futuristic safety elements. CoPilot relies on sensors, radars, cameras, and modern technology to track moving objects and give riders a 360-degree view of everything that's going on around them. If it senses danger, it will alert the rider.
Each motorcycle also features an innovative Shift system. This is an electronic ergonomics package that allows riders to electronically control their riding position. Handlebars, pegs, seat height, and screen height can all be adjusted electronically, allowing for a custom ride experience.
It's the safety element that Damon's bosses are really interested in. According to an interview with the company's boss Jay Giraud, a heavy focus on safety was necessary to secure investors, and it's a strategy that has paid off. Not only has he secured funding, but he's also attracted the right target market.
"Half the people ordering are under the age of 40," explained Giraud. "It really speaks to product-market fit."
At the moment, it's too early to tell how well Damon Motorcycles will perform on the market. However, the brand has highlighted exactly how much electric motorcycle you can get for a reasonable price. The competition will have to work hard to innovate and keep up with Damon in the years to come. Will Damon be able to dominate the electric motorcycle market? Again, it's too early to tell—but whatever happens, they'll have given their competitors something to think about.
Harley-Davidson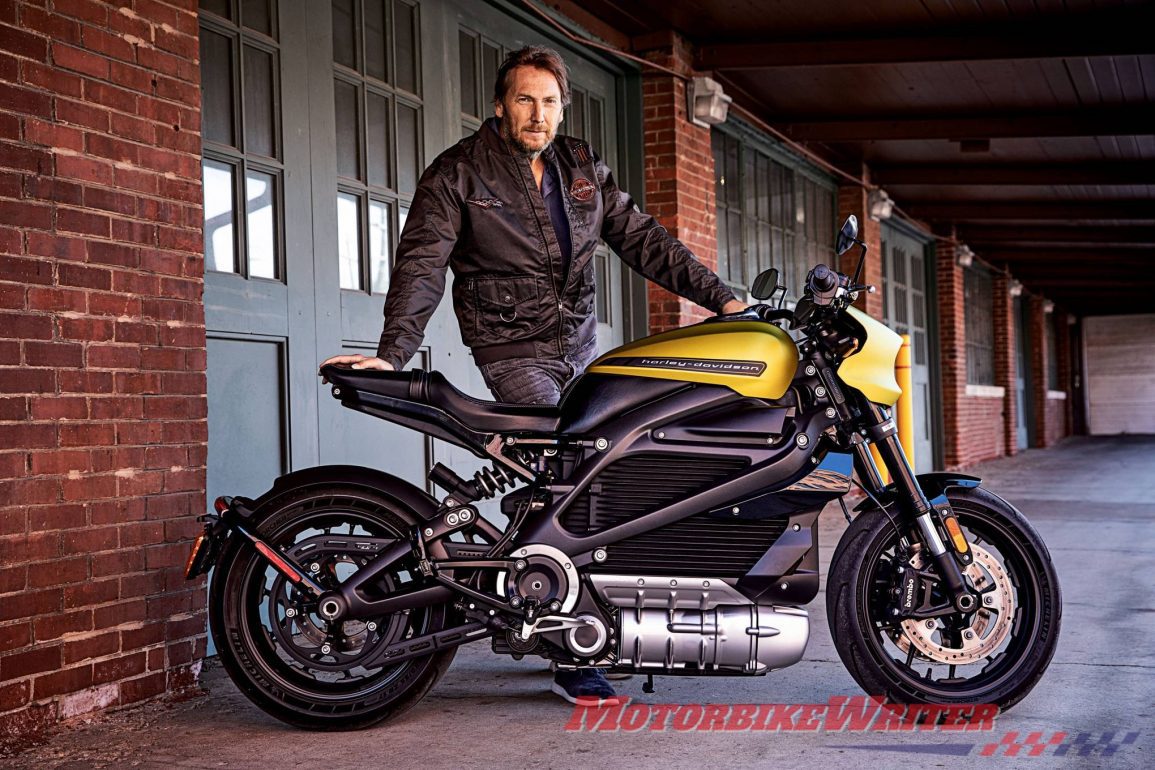 And now we leap from one exciting and forward-thinking company to another that prides itself on heritage and nostalgia. It's Harley-Davidson, of course. You're probably wondering how a brand like Harley-Davidson could shake up the industry, and under normal circumstances, we'd also be scratching our heads. But something has happened to HDs high-command that gives us reason to believe that big things are in the works.
In March 2020, Jochen Zeitz took over the role of CEO at HD. He's been on the board since 2007 and headed Harley's Sustainability Committee since 2011. If you're not familiar with Jochen Zeitz, he's a very successful businessman with plenty of career highlights. In 1993, at age 30, he became the CEO of PUMA. At this time, the brand was in decline and faced serious financial difficulties. Thanks to a bold restructuring plan with a long-term vision, Zeitz was able to save the brand and increase its share price by 4000%.
With Zeitz at the helm, it's clear that Harley-Davidson may be expecting something of a revolution. Currently, the brand has surprised critics by releasing or previewing a number of exciting new models: the LiveWire, the Pan America, and the Bronx.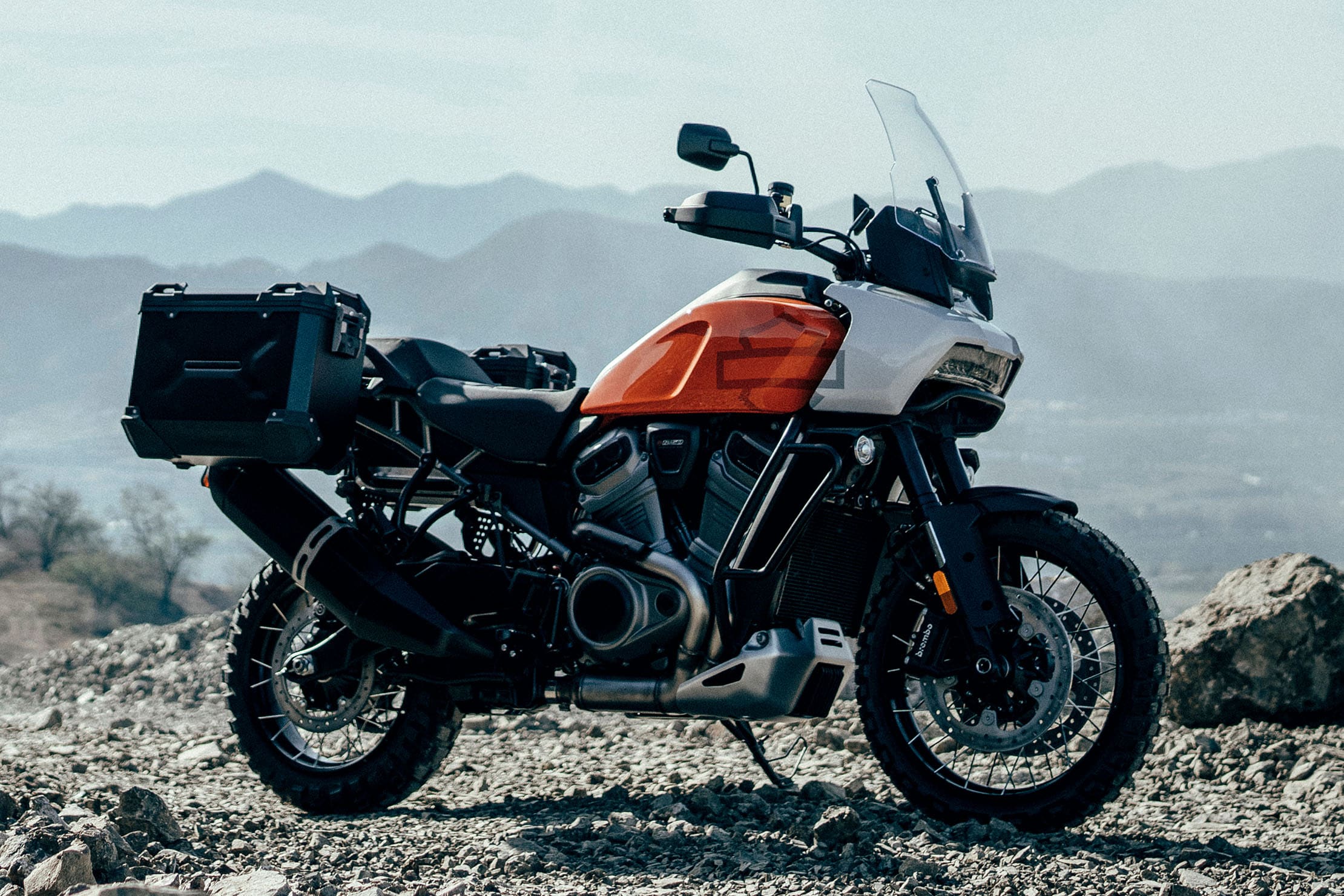 The first is an innovative electric motorcycle, the second is an impressive adventure-touring motorcycle, and the third is an aggressive streetfighter. While opinions have been split, there's no doubt that Harley-Davidson is actively testing the waters and feeling out other areas of the market. With an aging ridership and without younger riders replacing the outgoing generation of Harley-riders, the brand has found itself at something of a crossroads.
Even so, it seems that Zeitz's business plan won't be resting its hopes on new models. According to the man himself, his bold "Rewire" strategy will focus on smoothing out the company's operations and making everything "lean and efficient" using "broad cost and cash savings measures."
By streamlining operations it's hoped that Harley will be able to continue developing desirable motorcycles and remain classed as a premium brand. It's a bold strategy, especially as many brands have diversified to include smaller, budget-conscious models. For Harley, it seems like staying in the premium bracket is a high-priority.,
"We've always said that market share right now doesn't really matter simply because we have to focus not on volume but on desirability," Zeitz explained.
Whatever happens, it's clear that Harley-Davidson is going to make some pretty big waves over the next few years.
Forcite MK1 Smart Helmet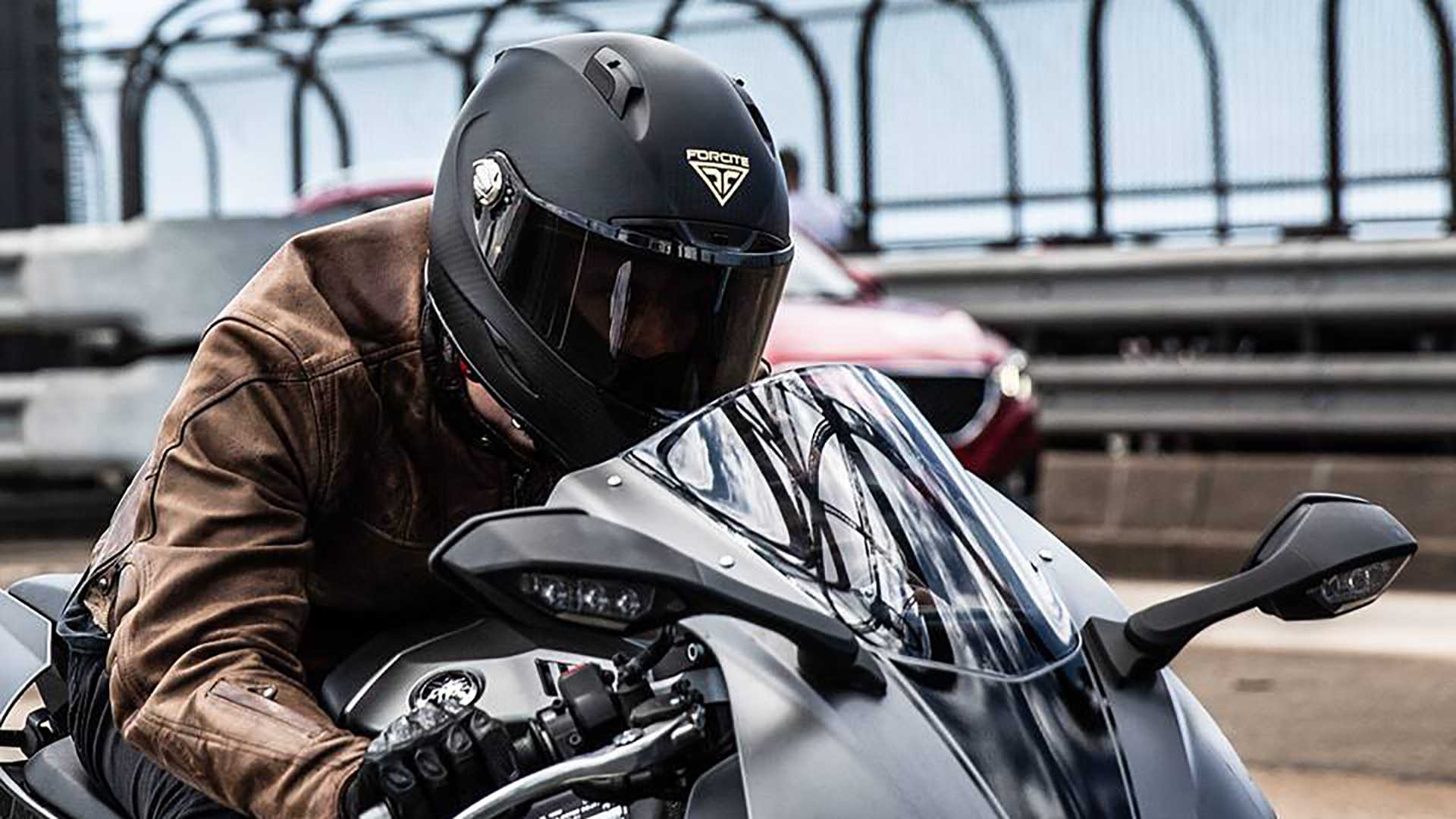 Not all industry brands that are shaking up the industry are motorcycle manufacturers. Motorcycle gear is just as important to a rider as their motorcycle, and in recent years motorcycle helmet technology has really advanced. The promise of the Skully AR-1 may have dissolved into nothing, but there's more to the modern helmet scene than one brand. In Ireland, there's a firm called Koroyd with a fantastic invention that could replace traditional MIPS liners. But we're not here to talk about that.
Instead, we're excited to look at what Forcite is bringing to the table.
Forcite is an Australian helmet manufacturer with big plans. Their pioneering helmet, the MK1, has already sold out—and it hasn't gone into full production yet. It claims to be the world's first real smart helmet, one that would blow the Skully AR-1 out of the water, using modern construction materials and serious technology.
In short, the MK1 is a carbon fiber helmet with an innovative bamboo-fabric liner, a UV400 rated sun visor, with anti-fog coating, and plenty of ventilation. Currently, it has European ECE certification and Australian certification for road and track use, with US certification on the way. As an analog helmet, it's already impressive. But it's the level of built-in technology that truly elevates it above the competition.
The lid features an integrated 166-degree wide-angle camera that records 1080p/60 FPS, which can store up to 5 hours of riding footage, with regular autosave intervals. It also boasts built-in WiFi for easy file uploads, and for practical communication reasons.
Bluetooth is also included, with removable speakers and a pair of noise-canceling microphones for seamless audio capture, and for bike-to-bike communication, courtesy of the helmet's built-in communication system. The communication system works using the internet though, and not Bluetooth.
If that wasn't enough, the Forcite MK1 also includes built-in GPS and a number of other sensors that delivers information to navigation and geo-tagging system. There's no heads-up display, but it alerts the rider and gives information via the audio system and LED lighting within the helmet.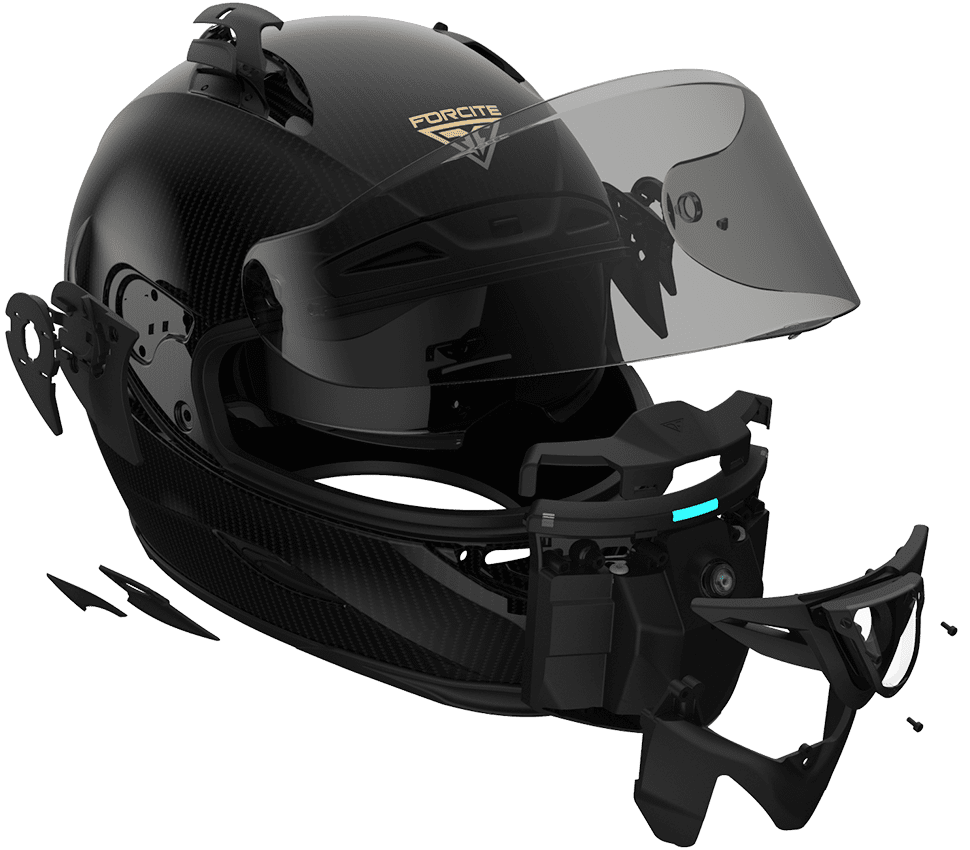 So what does all of this mean?
It means that the likes of SENA and Jarvish have got a serious competitor. And as the industry leans towards smarter helmets, with built-in communication devices and Bluetooth-to-smartphone communication equipped as standard, every helmet manufacturer will have to start innovating and deploying their own solutions. So far, SENA has managed to dominate the communications market, and helmet manufacturers have been happy to provide device-sized recesses in their lids to accommodate third-party gear. But those days may be coming to an end.
As riders demand more technology in their helmets, the market may shift toward all-inclusive smart helmets like the Forcite MK1, rather than helmets built to accommodate third-party gadgets.
The motorcycle industry is continually evolving, and now with the advent of autonomous driving, AI technologies, the abundance of IoT (internet of things) technology, super light, and super strong construction materials, and more, the industry's next evolutionary leap is expected to be quite a big one. Whether these brands will be riding the crest of that evolutionary wave remains to be seen—but they're worth keeping an eye on, just in case.