HyperDrive Powertrain, HyperSport Models
Damon Motors today released details of its new HyperDrive powertrain technology. It is the world's first 100 percent electric, multi-variant powertrain platform that is supposed to redefine motorcycle performance, safety, and design.
HyperDrive is a monocoque-constructed, high-voltage powertrain that offers the potential for a wide range of models and submodels. Damon released two new motorcycles for pre-order to demonstrate this technology. There's the HyperSport SX and the HyperSport SE. Each motorcycle utilizes the HyperDrive technology at its core.
The HyperSpore SX (configured with 15 kWh) offers 150 miles of range and 150 hp. The HyperSport SE (configured with 11 kWh) offers 100 miles of range and 108 hp. Damon has teamed up with Freedomroad Financial to offer a new subscription plans. This will allow customers to easily upgrade at the end of the term to the next-generation technology without having to deal with trade-ins and whatnot.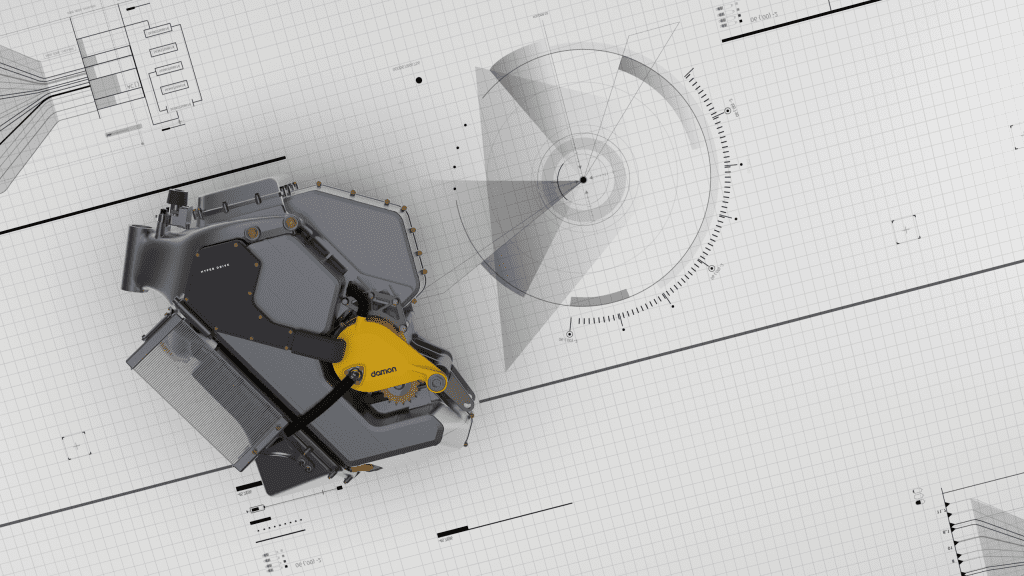 "As we at Damon continue to reinvent two-wheel mobility, the HyperDrive lies at the heart of our innovation," said Jay Giraud, founder & CEO at Damon Motors. "The HyperDrive serves as the nucleus of our creations and will allow us to further evolve our technology and continue to introduce the world's most exciting and groundbreaking electric motorcycles."
Here's a quick breakdown of the performance numbers for Damon's HyperDrive technology:
450 Nominal Volts – HyperDrive is the first-of-its-kind, all-electric powertrain designed as a platform to usher in the future of motorcycling.
High-Energy Pack – Liquid-cooled and thermally managed high-energy pack enables a multitude of battery capacities for various future motorcycle models and supports the HyperSport SE with 100 miles range, SX with 150 miles range, and HS and Premier with 200 miles range.
Track-Ready Performance – Using industry-leading cells delivering over 200 Wh/kg pack level density, all HyperSport models can deliver track-ready performance with a >3C continuous discharge to the ultra-dense, direct-oil-cooled, 6-phase internal permanent magnet (IPM) motor.
Lightweight Motor – Spinning at a peak of 16,000 rpm and capable of delivering over 200 hp and 200 nm of torque, HyperDrive's motor weighs in at just 48 lbs.
6.6 kW Integrated Charger – Developed in-house, HyperSport can charge at ubiquitous level 1 and level 2 public charging stations found around the world and is also capable of 25 kW DC fast charging in under 45 min. It can also be charged at home on 110V outlets.
Proprietary 150+kW Inverter – Allows Damon to control traction, engine braking, and performance like never before with proprietary algorithms and unique safety-focused architecture.
The battery too is impressive. Damon claims its battery is the most energy-dense in the world at 200 Wh per kg. The technology coming from the company is certainly exciting. There's also the safety technology and the riding position technology (CoPilot 360 and Sift) that helps set Damon further apart. I've touched on that in previous Damon articles.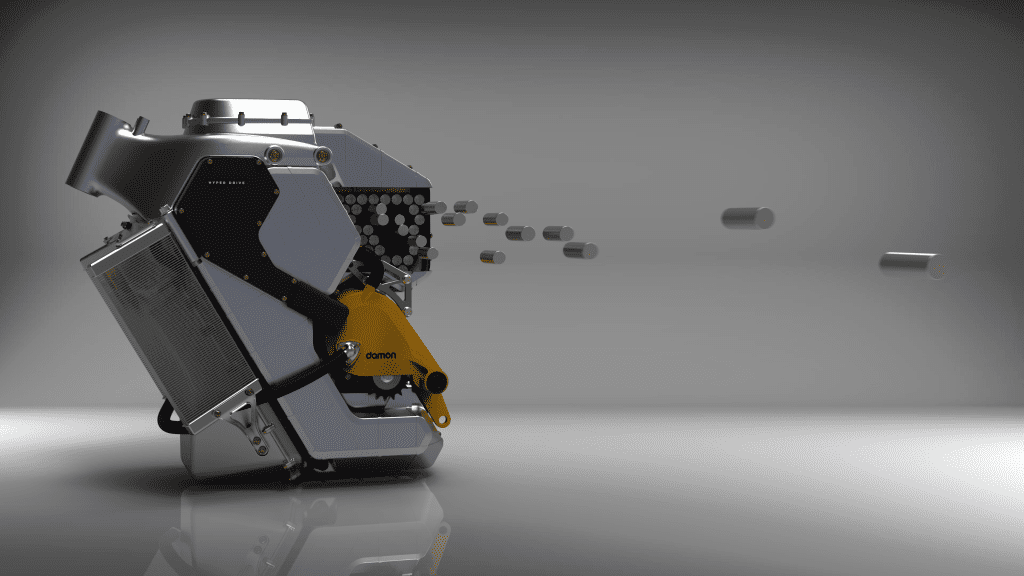 This new update from the company is exciting, and what's probably the smartest move here is the subscription plan. It allows you to get the bike for a reasonable monthly cost instead of having to jump in for the full amount. You can check out the breakdown of all Damon models below, including the subscription plans.
Models

SE
SX
HS
Premier

HP

108

150

>200

>200

Torque

>200

>200

>200

>200

Top Speed

120 mph

155 mph

200 mph

200 mph

Range Per Charge

100 miles

150 miles

200 miles

200 miles

Onboard Charge Rate

6.6 kW and DC 19.2 kW

CoPilot™

Included

Shift™

Included

4G connectivity + data

Included

Over-the-air software updates

Included

Brakes

To be announced

Brembo

Suspension

Ohlins

Swing arm type

Two sided

Single sided

Est. MSRP

$16,995 USD before state and federal incentives

$19,995 before state and federal incentives

$24,995 before state and federal incentives

$39,995 before state and federal incentives

Subscription Price*, 36 month example shown

(at 0$ down, O.A.C.)

Pricing to be released on damon.com

Pricing to be released on damon.com

Pricing to be released on damon.com

Pricing to be released on damon.com