When Indian Motorcycles partnered up with Jack Daniels a year ago to release the Limited Edition Roadmaster Dark Horse (and the previous year with a Limited Edition Dark Horse), the American motorcycle manufacturer celebrated their fifth year collaborating with Jack Daniels. 
This year – the sixth in the series – the collaboration in question has to do with Jack Daniel's special Tennessee Rye Whiskey – a spicy blend that spanks the tongue as much as soothes.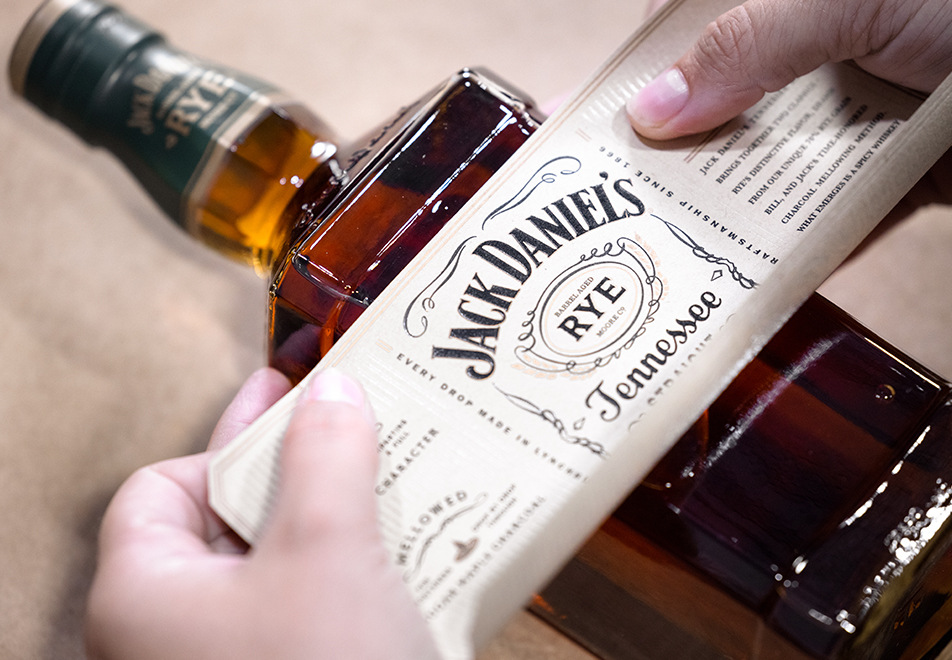 In commemoration of this, Indian Motorcycles has paid homage to the sophisticated beverage by adding a gorgeous tonal scheme of custom Rye Metallic paint with gold and green accents to their Jack Daniel's® Limited Edition Indian Challenger Dark Horse, to match the "aromas of toffee, banana, tree fruit, and white pepper as well as the notes of toasted grain and caramel notes that lead to a dry, spicy finish."
"We're proud to continue this unique partnership with Jack Daniel's® and Klock Werks® – two respected brands with whom we share the age-old American ethos of uncompromising quality and craftsmanship," says Indian Motorcycle Vice President Aaron Jax.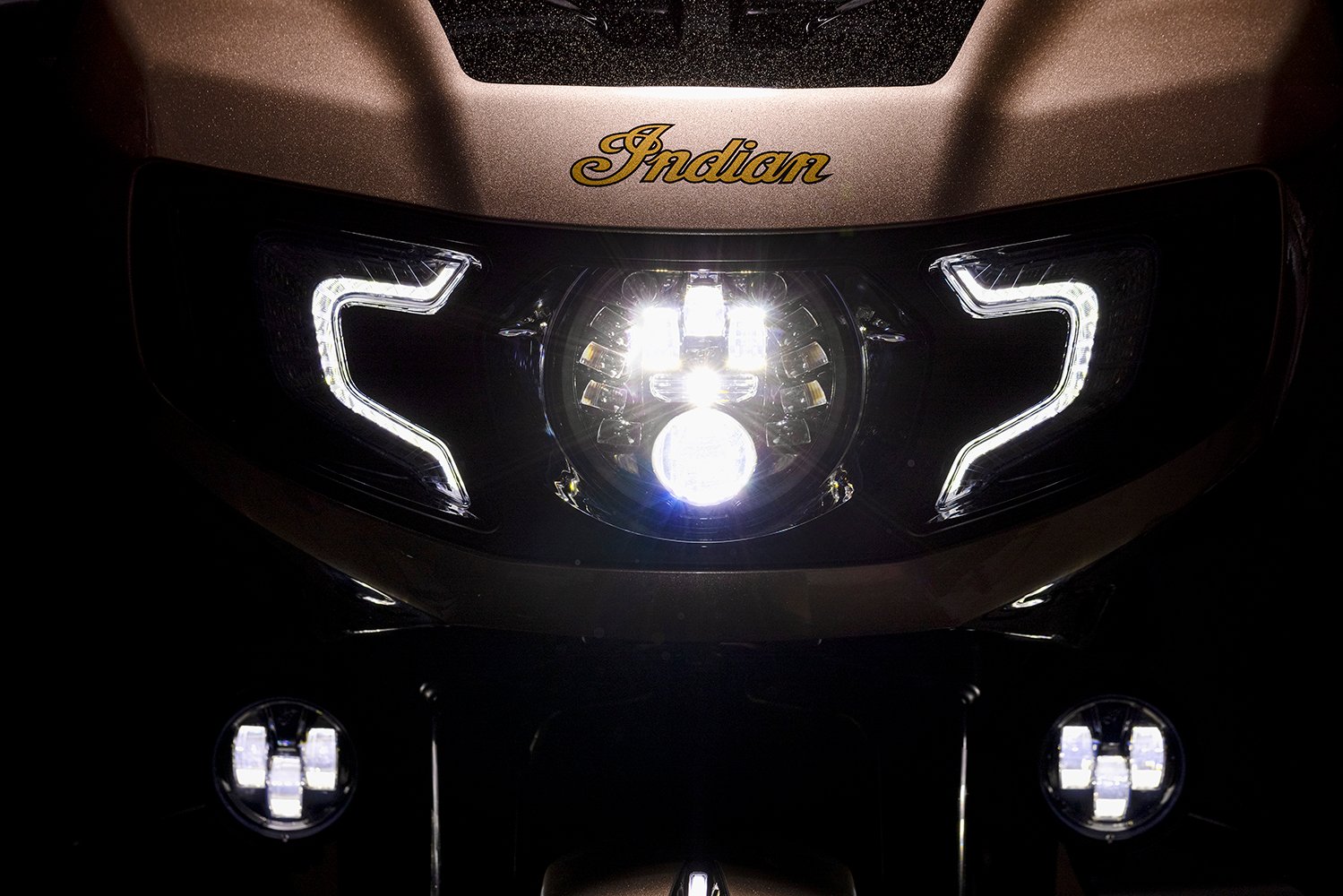 "The Jack Daniel's® Limited Edition Indian Challenger Dark Horse takes our award-winning bagger to an even higher level, representing the highest levels of premium technology and craftsmanship – just as Jack Daniel's® has done with its Tennessee Rye whiskey."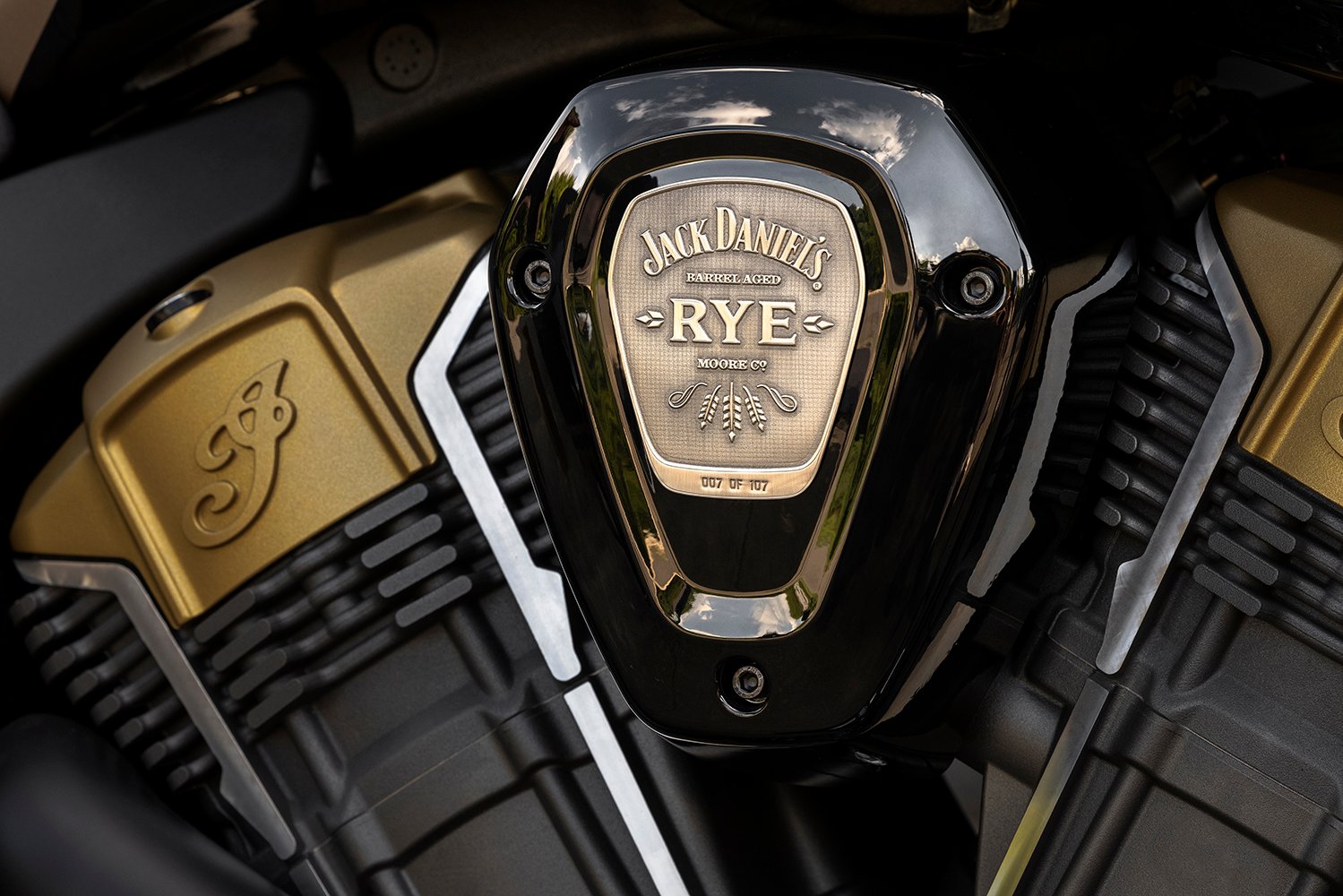 Naturally, the bike's exclusivity includes a numbered Jack Daniel's® Montana Silversmiths® badge, custom engraved rider and passenger floorboards, and a very nice, genuine leather, Jack Daniel's® custom-stitched seat.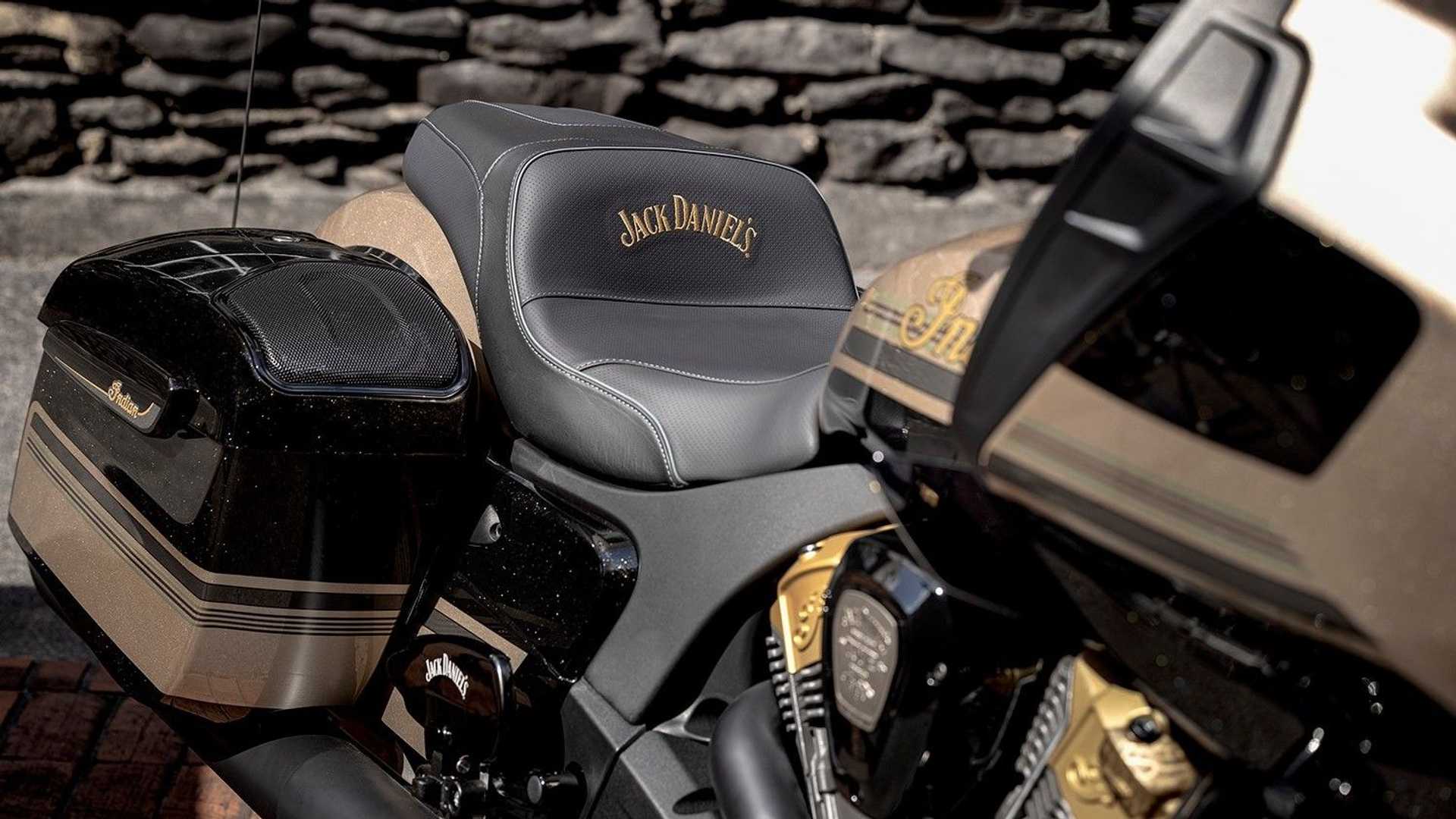 Other key features of the Jack Daniel's® Limited Edition Indian Challenger Dark Horse include a Pathfinder Adaptive LED Headlight, and Pathfinder S LED Driving Lights, electronically adjustable rear suspension preload, Powerband Audio, a stylish flared windscreen, and low-rise handlebar, on top of the Ride Command, Fox® Electronically Adjustable Rear Suspension Preload, and swanky Powerband Audio.
All sitting atop all the pretty stuff is the meat of the operation – Indian's very own liquid-cooled, 108 cubic-inch PowerPlus engine, punching out a class-leading 122 horsepower and 128 ft-lbs. of torque.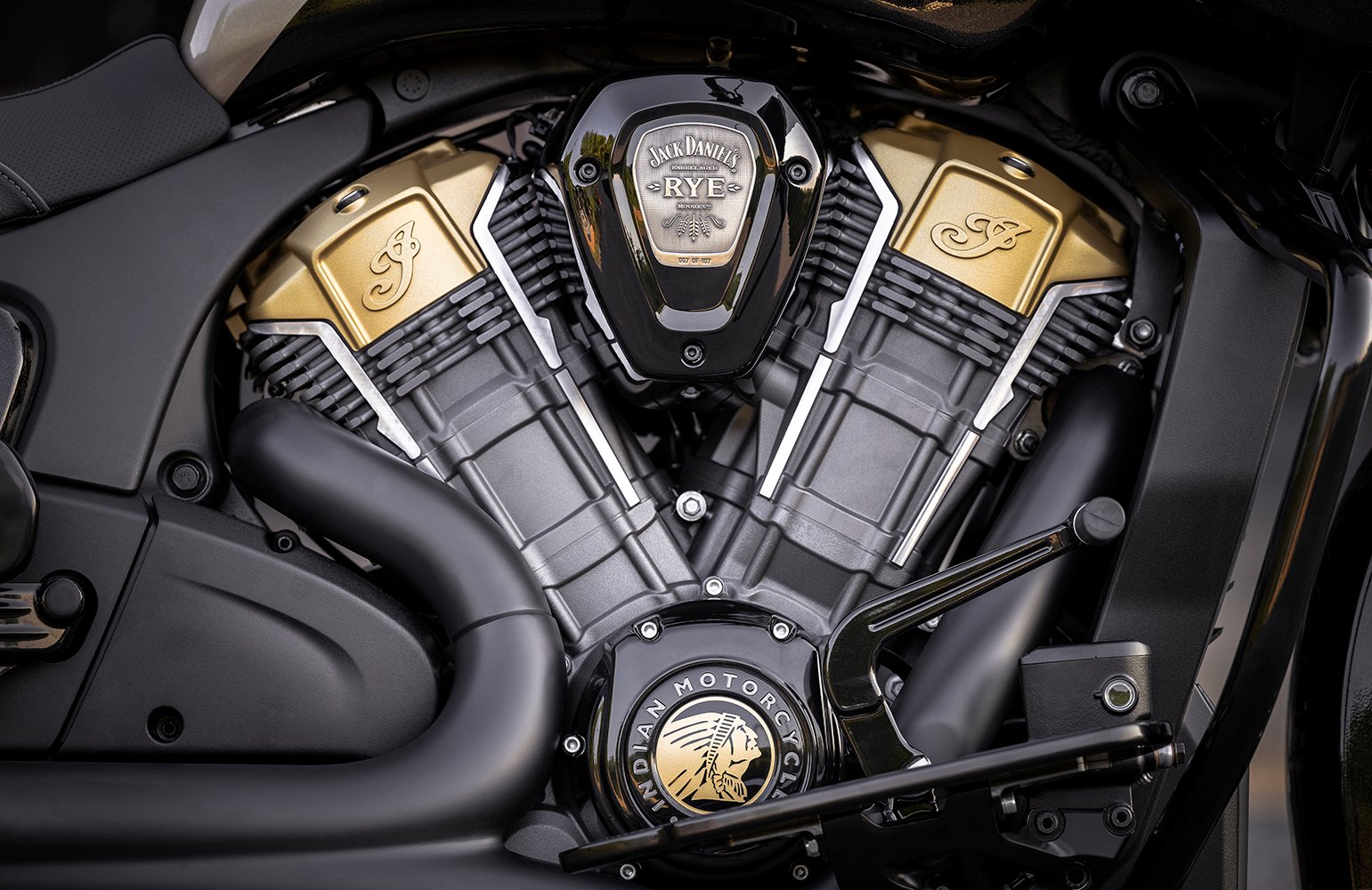 "Just as the Indian Challenger breaks the mold for American baggers, so does our Tennessee Rye for American whiskey with its unique distilling process and bold finish," said Greg Luehrs, sponsorships and partnerships director for Jack Daniel's®. "This year's bike perfectly embodies what our rye is all about – innovation and a relentless, uncompromising drive to craft American products of the highest quality."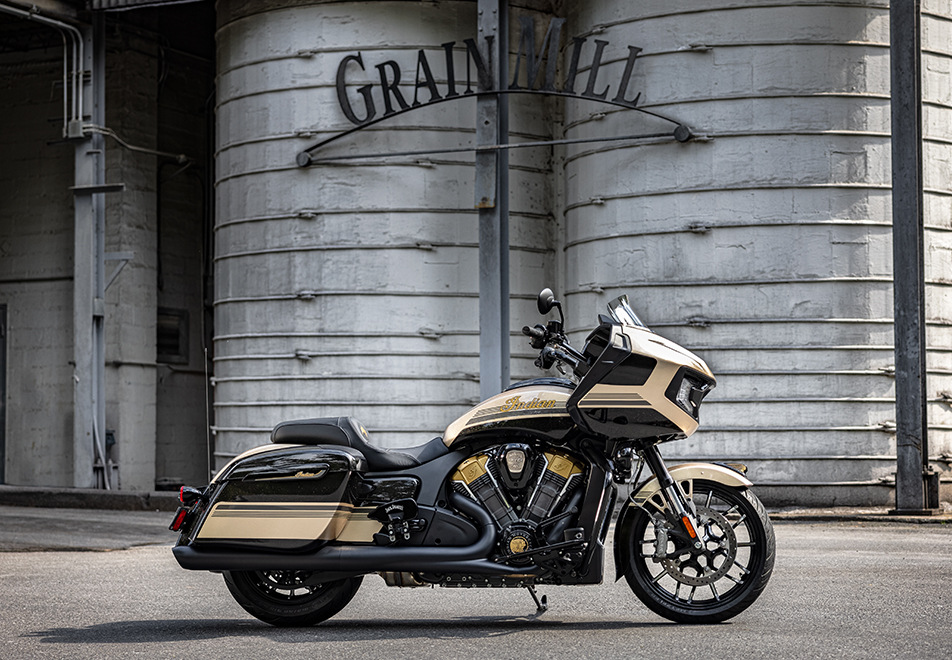 Indian Motorcycle's press release states that only 107 of these beasties will be made available globally, with the following statement presented to the masses:
"Starting at $36,999, the Jack Daniel's® Limited Edition Indian Challenger Dark Horse is exclusively available through Indian Motorcycle dealerships. The order window will open on October 21, 2021, at 12:00 pm EST and close once all bikes are sold." 
"Each Indian Motorcycle dealer will have a chance to place orders during the window and will then contact the lucky buyers when the order has been confirmed. To ensure the rider is in contention for purchase, each customer needs to fill out the form on IndianMotorcycle.com and contact their Indian Motorcycle dealership. Each bike will be built as the model year 2022 with delivery starting October 2021."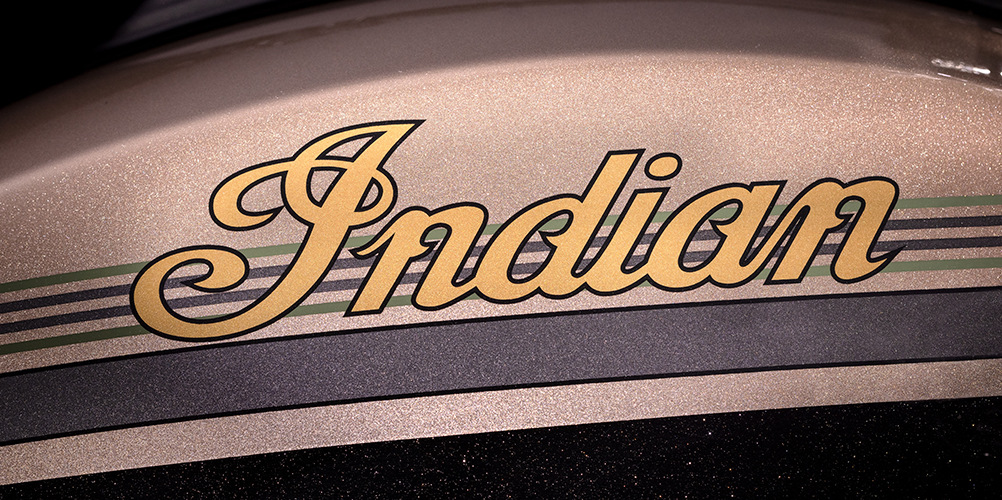 Now all that's left is for other motorcycle brands to pick up on the trend – what about Ducati with their recent Amaro Montenegro collaboration? 
We'll keep you posted in the event someone bites; in the meantime, make sure to check out other collabs we've drawn up for you from the two-wheeled industry proper.