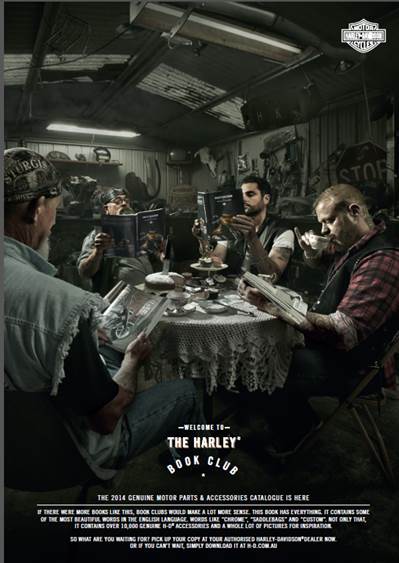 The year goes by so quickly … it's already time to join the Harley "Book Club".
Your free 102nd Harley-Davidson Genuine Motor Parts & Accessories catalogue is now waiting at your dealership.
About 22,000 copies have been printed off for Australia and New Aealand and they are all likely to be snapped up, as usual.
This year's edition is almost 900 pages long, featuring more than 10,000 items.
With new Project Rushmore models now in stock and the Street 500 coming in early 2015 (or sooner, we hope), 2014 is going to be a big year for the iconic big American.
Harley-Davidson Australia parts and accessories sales and marketing manager David Turney says top-selling accessories at new bike purchase are those in the fit and function categories such as seats, handlebars, storage, luggage racks, reduced & extended reach controls, suspension, etc.
Turney says those items are followed closely by the style category over the life of the ownership as owners customise their bikes with chrome wheels, custom paint, engine and chassis trim, pegs and footboards, grips, hand controls, chrome front end kits, you name it.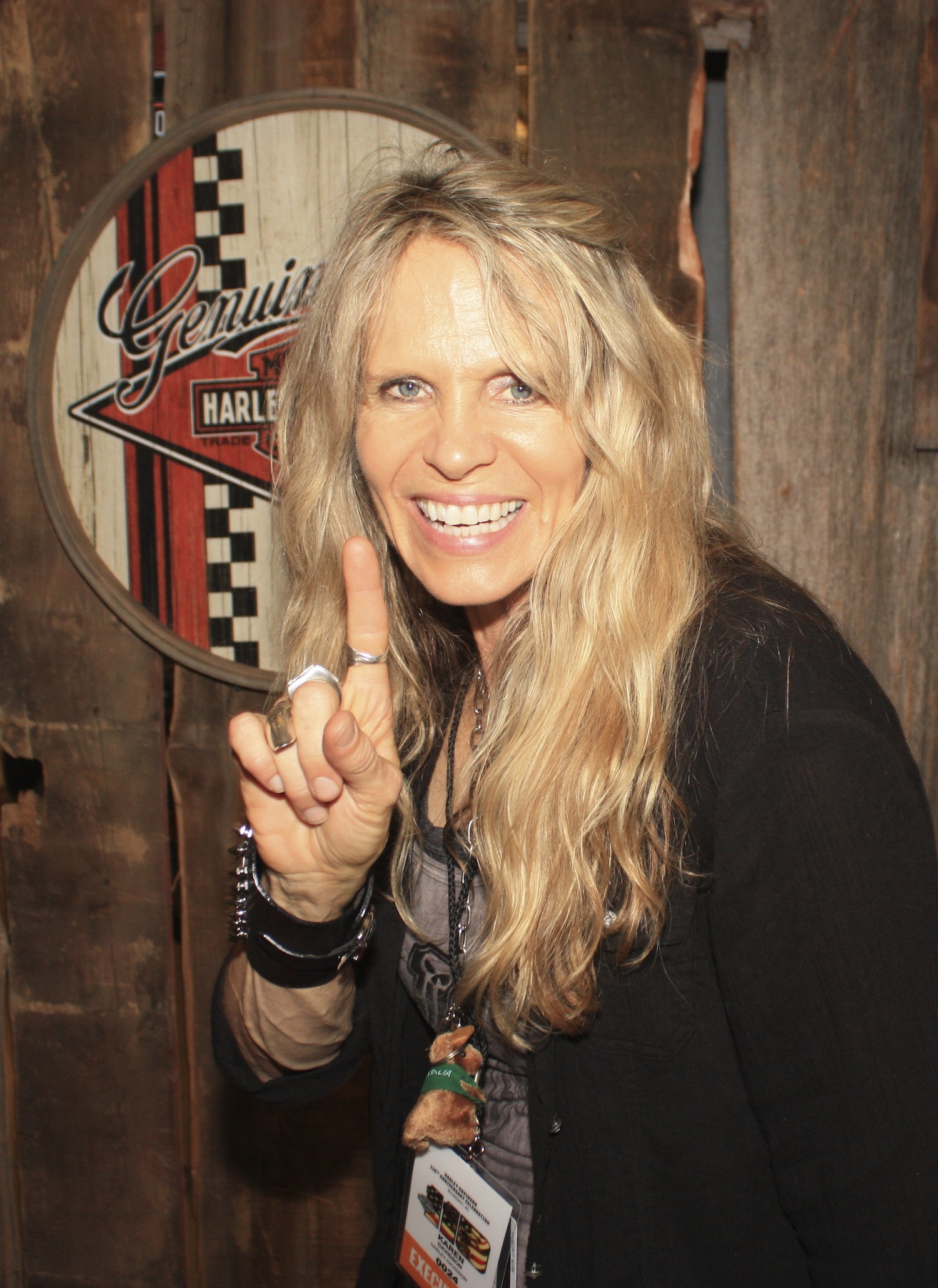 However, one of the growing areas is Harley-Davidson's MotorClothes range.
I spoke to Karen Davidson (left) – great-granddaughter of company co-founder, William A. Davidson – at the Harley 110th anniversary in Milwaukee in August and she said their clothes, jewellery and fashion accessories were not only popular with Harley riders, but also people who don't ride Harleys and even people who don't ride motorcycles.
(Read her story here.)
The H-D bar-and-shield logo is one of the most recognised corporate brands in the world, and also one of the most coveted. Now, Dear Santa …