BMW Motorrad is offering free on-road-cost discounts on selected models as sales soar 150%, according to marketing manager Miles Davis.
He says new product such as the S 1000 R which is the naked version of their sports bike and their naked custom R nineT will further boost sales with plenty of advanced orders already.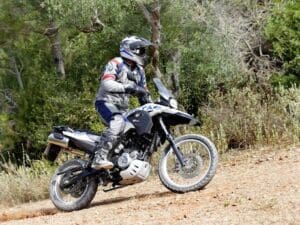 Despite strong sales, BMW is also offering rideaway sweeteners to further boost sales ahead of the first quarter motorcycle industry sales figures which are expected to be released next week. It also comes as Suzuki is on the same discount sales strategy with cash back and rideaway offers.
READ ABOUT THE SUZUKI OFFERS HERE
Both companies are offering their discounts until the end of the financial year, so perhaps they have over-ordered stock or have 2013 models still unsold that they want to clear from their books. Either way, it's all good news for riders.
Here are BMW's tempting discount offers:
(All rideaway prices. Note that some stock are fitted with options that may slightly affect price.)