Suzuki Motorcycles Australia has taken a red pen to the prices on several models with the learner-approved Inazuma 250 now costing just $4990 rideaway with on-road costs thrown in.
CHECK OUT MY INAZUMA REVIEW HERE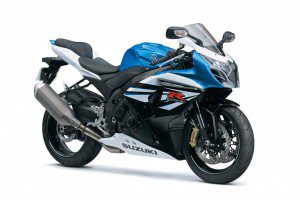 Suzuki is also throwing in free on-road costs on the Hayabusa ($19,290) and GSX sports bike  riders will get a big cash-back incentive. There is $1500 back on the GSX-R1000 and $1000 on the GSX-R750 and GSX-R600. The offer applies to 2013 and earlier models still in stock.
Suzuki Motorcycles marketing manager Lewis Croft says he hopes new riders will spend the money they save on riding gear.
Suzuki is also doing its bit to help farmers who are currently struggling with drought across much of NSW and Queensland. The company is slashing prices on some farm ATVs and the Trojan farm bike. "We know how tough conditions are for Australian farmers at the moment and we would like to offer this generous deal to help them through these difficult times," says Lewis.
Pricing for the Suzuki farm ATV range starts from $5940 ride away for the entry level Ozark 250 to the KingQuad 750AXi 4×4 with power-steering for $12,690 ride away, while the Trojan is now just $4490 ride away, which is $200 less than the retail price.
Dirt-bike riders have not been left out, either. The RM-Z250 is now $9190 and the RM-Z450 is $9990, while there is a $500 offer on the DR-Z400E ($7990) and DR650SE ($8090) which can be taken off the purchase price or spent on accessories, apparel, bling and even servicing.
All Suzuki deals are valid until the end of June or while stocks last.