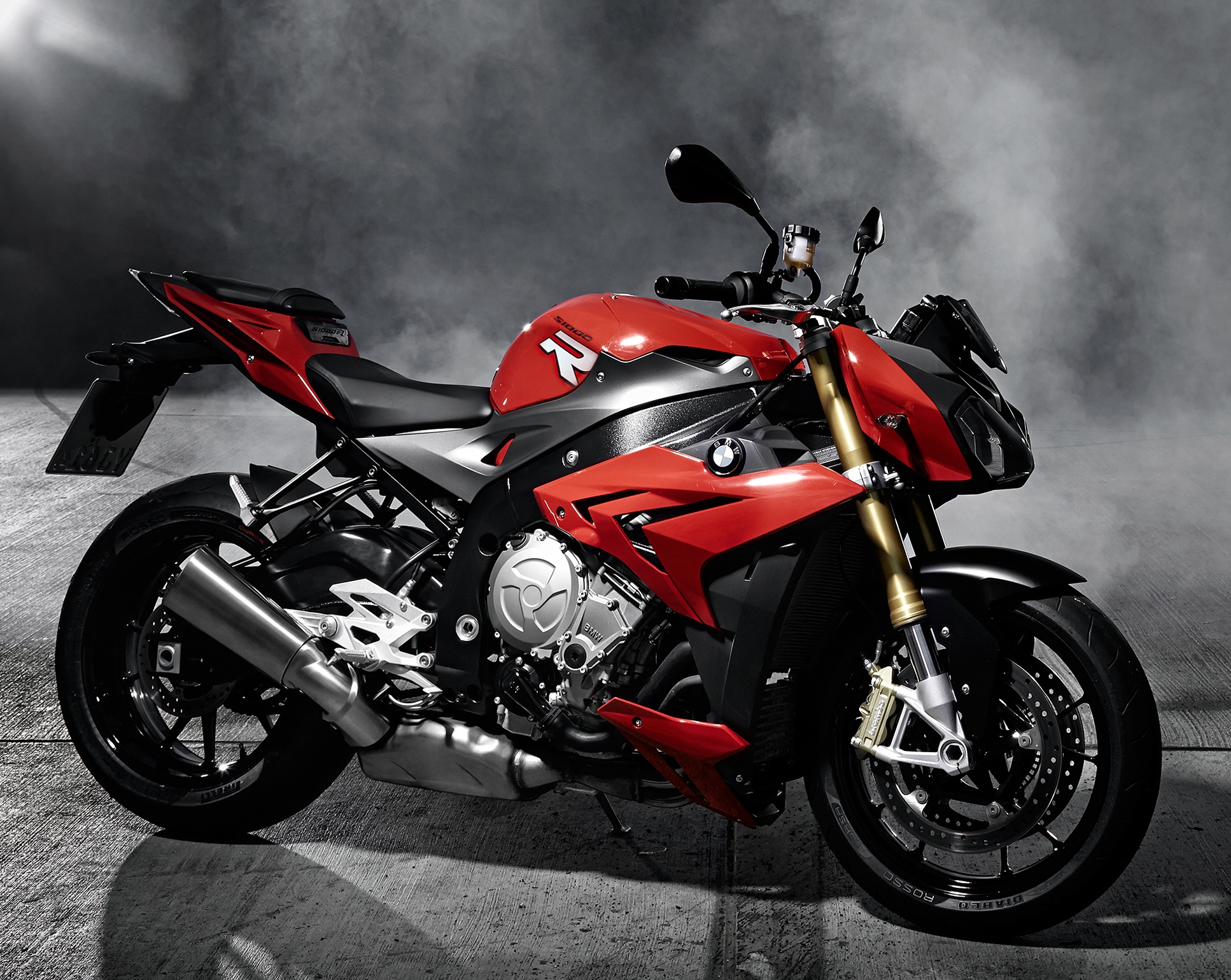 BMW has stripped off and gone naked with the S 1000 R roadster.
It's basically an S 1000 RR sportsbike without the fairings but with the same technology.
It has 160hp, weighs just 207kg and features Race ABS, ASC and a choice of two riding modes as standard to be the most technological roadster on the market.
Options include Pro mode with two additional modes, dynamic traction control and dynamic damping control.
The engineers have modified the S 1000 RR 999cc four-cylinder in-line engine to provide "punchy response all the way through the rpm range".
Low and mid-range power and torque have been significantly increased and maximum revs have been reduced by 2000.
Maximum power of 118kW (160 hp) is now reached at 11,000rpm and peak torque of 112Nm (approx. 83 lb-ft) at 9250rpm.
Up to 7500 rpm, this engine develops 10Nm (approx. 7 lb-ft) more torque than the S 1000 RR.
This was achieved by redesigning the cylinder head ducts, modified cam profiles and engine management modifications. The new BMS-X engine management system also supports an E-Gas "throttle-by-wire" system.