A Russian shop by the name of Box39 has just done a heck of a number on this 2007 Harley-Davidson beauty – and we can't get enough of that candy green. 
"Do something your style."

Nothing is more attractive to a custom bike shop than when these words ring clear – and when Box39 received the same go-ahead green light from their client, they knew they were going to create a one-of-a-kind project that played down and dirty, yet still adhered to the shop's love for beautiful lines. 
And what better machine to play the lean, mean green game than the iconic Harley Davidson Softail?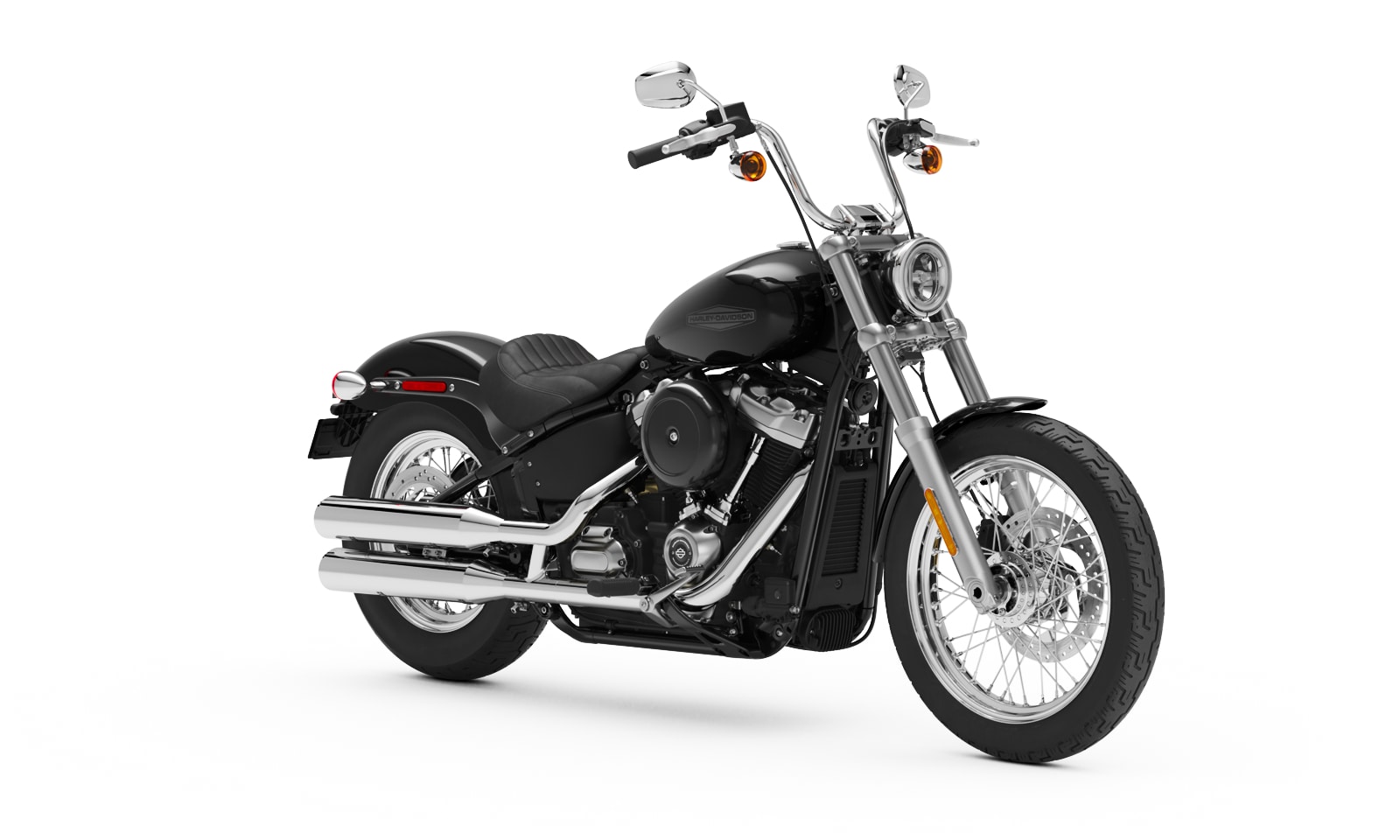 Designed in the 1980s after a concept designed by mechanical engineer Bill Davis, the Softail became an instant favorite when the outdated lack of rear suspension on the Hardtail (think old-school Bobber) was replaced by the Softail's ingenious use of a swingarm to hold the rear axle in place, allowing the mechanism to pivot and absorb bumps in the road, saving keisters worldwide from the aches of old-fashioned pavement.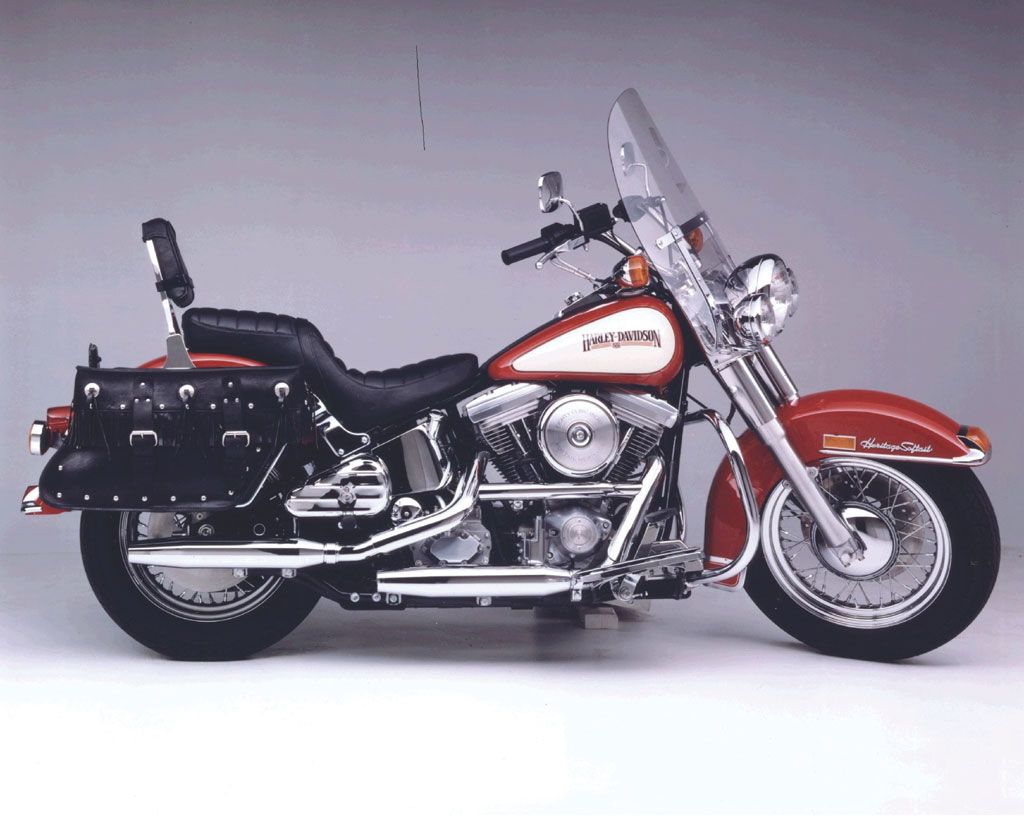 "We got complete freedom and set several strategic goals for ourselves," says Box39's description of the Vinci project on their website. 
"Among [those goals], the manufacture of 3D-printed wheels, a cantilever pendulum, custom footpegs and brakes, and so on."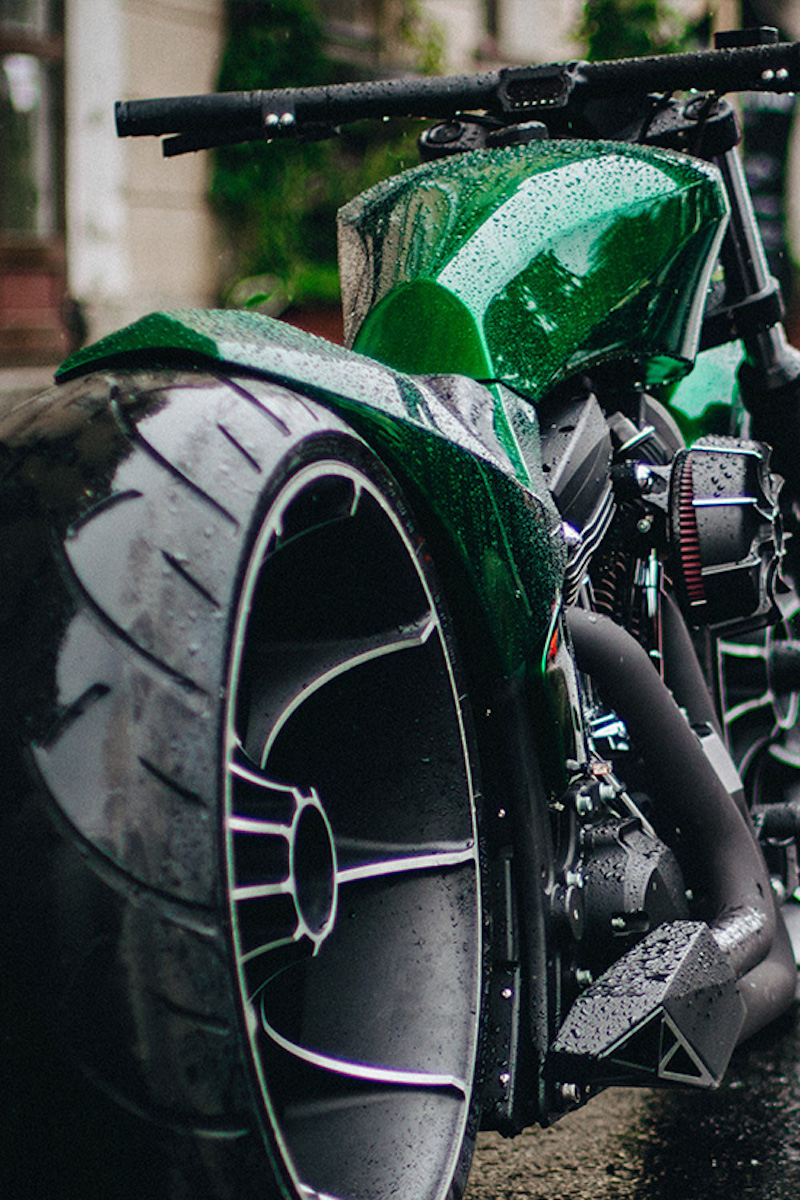 Here's a further list of the basic specs from Box39's website:
Rubber: Metzeler
Engine: TwinCam 96
Plug type: Telescopic
Rear suspension type: Pneumatic
Rear and front fender: Steel
Transmission: 14mm
Fuel tank: Aluminum
Year: 2017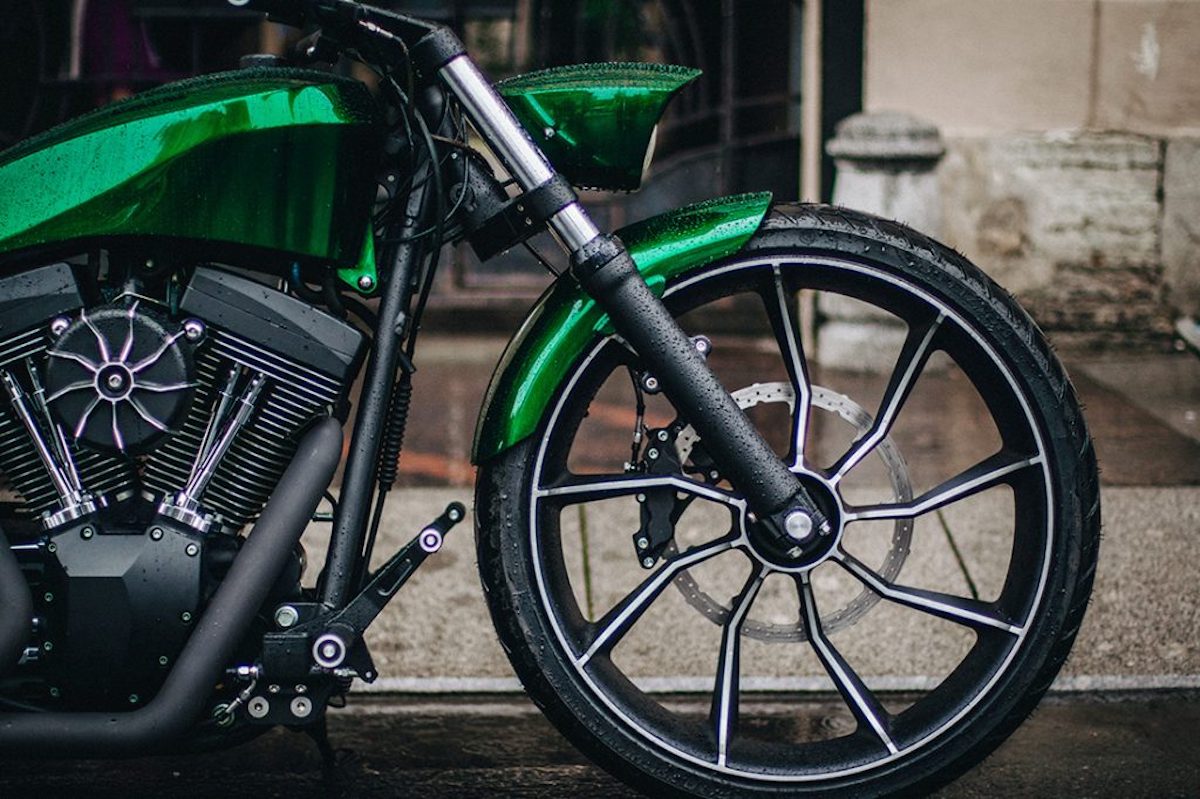 We strongly believe that a picture is worth a thousand words, so we'll also include a photo gallery at the end of this article for better peeking power.
AutoEvolution tells us that, all told, over 22 parts were sourced for the project, with the 3D-printed wheels taking center stage (23 inches for the front, and 21 inches for the rear). 
The end result? A tricked-out Softail fit for the Riddler himself (and a slight bit better than the Batcycle we covered earlier this year).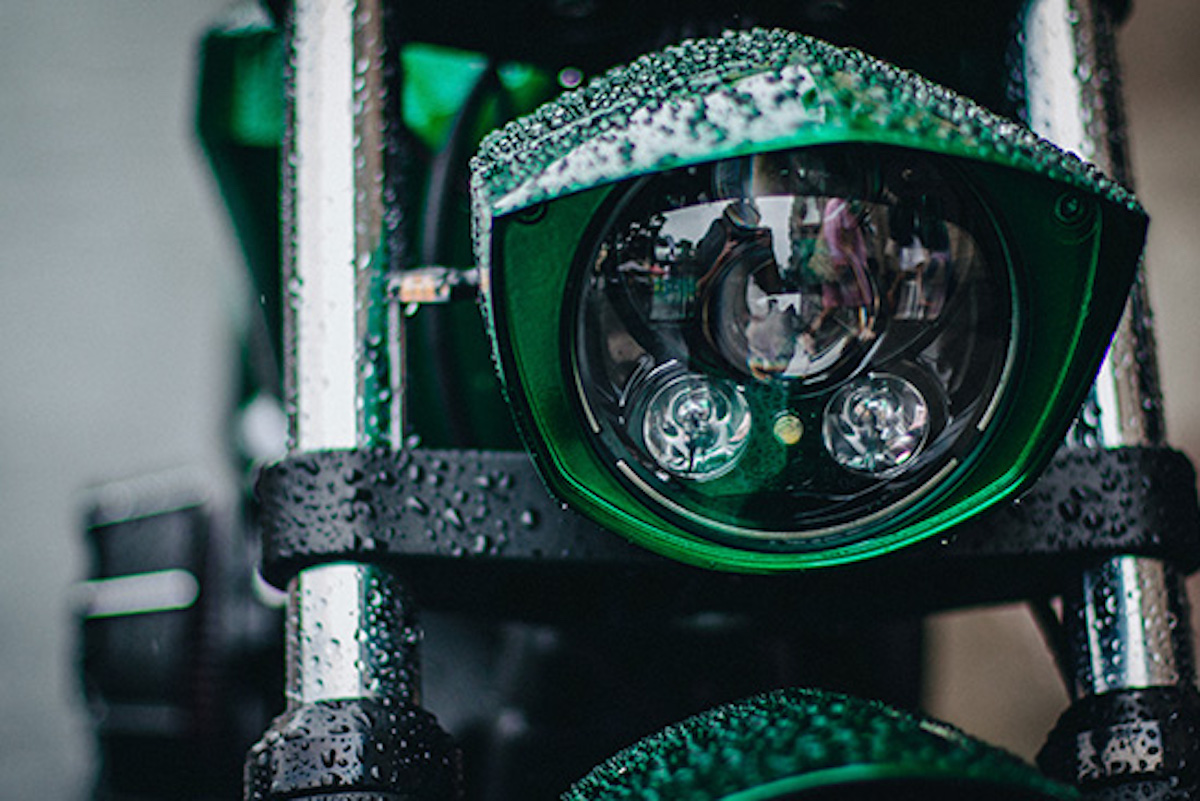 What do you think of this beastie? Let us know below in the comments, and make sure to check out other custom H-D projects we've got floating around here at wBW.