How cool is this watch inspired by the legendary BMW boxer engine?
The video shows the Timeburner watch's show-stopping feature: a horizontal piston movement like a boxer engine that moves when you use the winder!
The movement of the piston tells the time, so it's not exactly easy to read, but a whole lot of fun.
It may not be hi-tech like the new Apple watch or any of the smart watches hitting the market, but it will have a lot of gimmicky appeal to those who love old bikes.
ARE SMART WATCHES A DANGER TO RIDERS?
If you really want to buy one of these Timeburner masterpieces, you'd better be quick as there are only 99 of each of the three models and they haven't even mentioned a price, so you can guarantee it will be expensive.
However, if you've gotta have it, you can bid to reserve one now at this link.
The Timeburner was designed and built by watchmaker Marc Jenni and BMW fan Miki Eleta who always dreamed of owning a 1950 BMW R50.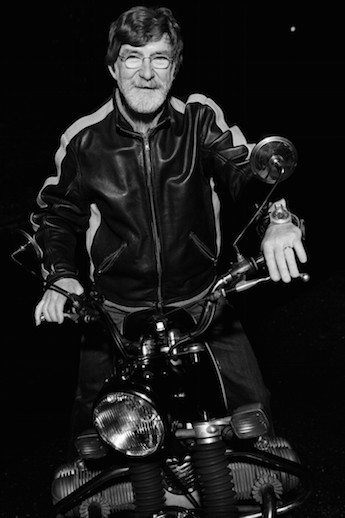 The three models are the ME 1 Silverlight , ME 2 Chrome-Rider and ME 3 All-Black. They are encased in stainless steel with three sapphire crystals, with a bronze bezel and crown that is guaranteed to age nicely like an old Beemer.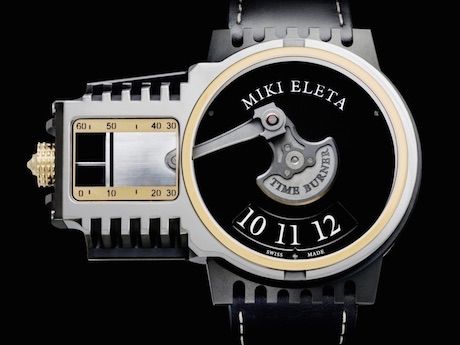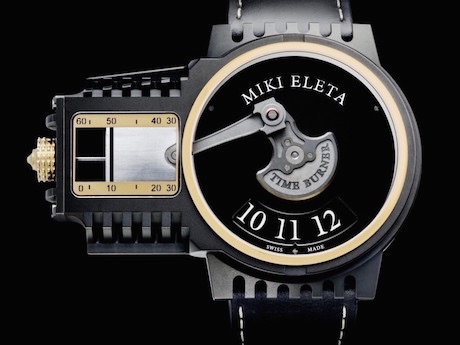 For the watch freaks, the movement is a modified Unitas cal. 6497-1 (whatever that means) and has a power reserve of 46 hours.
More importantly the Timeburner comes with individually numbered "license plates".