Hallelu, she's finally here!
Forcite's MK1S Smart Helmet is the first smart helmet in the world to achieve ECE 22.05 certification while toting an integrated camera, lights, and speakers (and a Good Design Award) – and she's finally landed on Western shores.
As if this weren't good enough, Forcite's packed a bag of extra perks when getting a lid from this fleet, too. 
This slideshow requires JavaScript.
Should I Get the Forcite MK1S Smart Helmet?
Dying to know if this is the forever lid to accompany your next couple of seasonal shenanigans?
Based on Jim's review of the MK1S a couple of weeks ago, we're leaning toward yes – though only you know what is best for your bike, your safety, and your noggin at the end of the day.
For comparison purposes, here's what Forcite's MK1S has in the way of tech and certifications:
ECE 22.05 standard certification

Integrated action camera

Integrated audio system

Peripheral LED display, complete with "real-time road alerts on potholes, speed traps, debris on the road, navigation commands, and police in the area before you reach them" (via Forcite).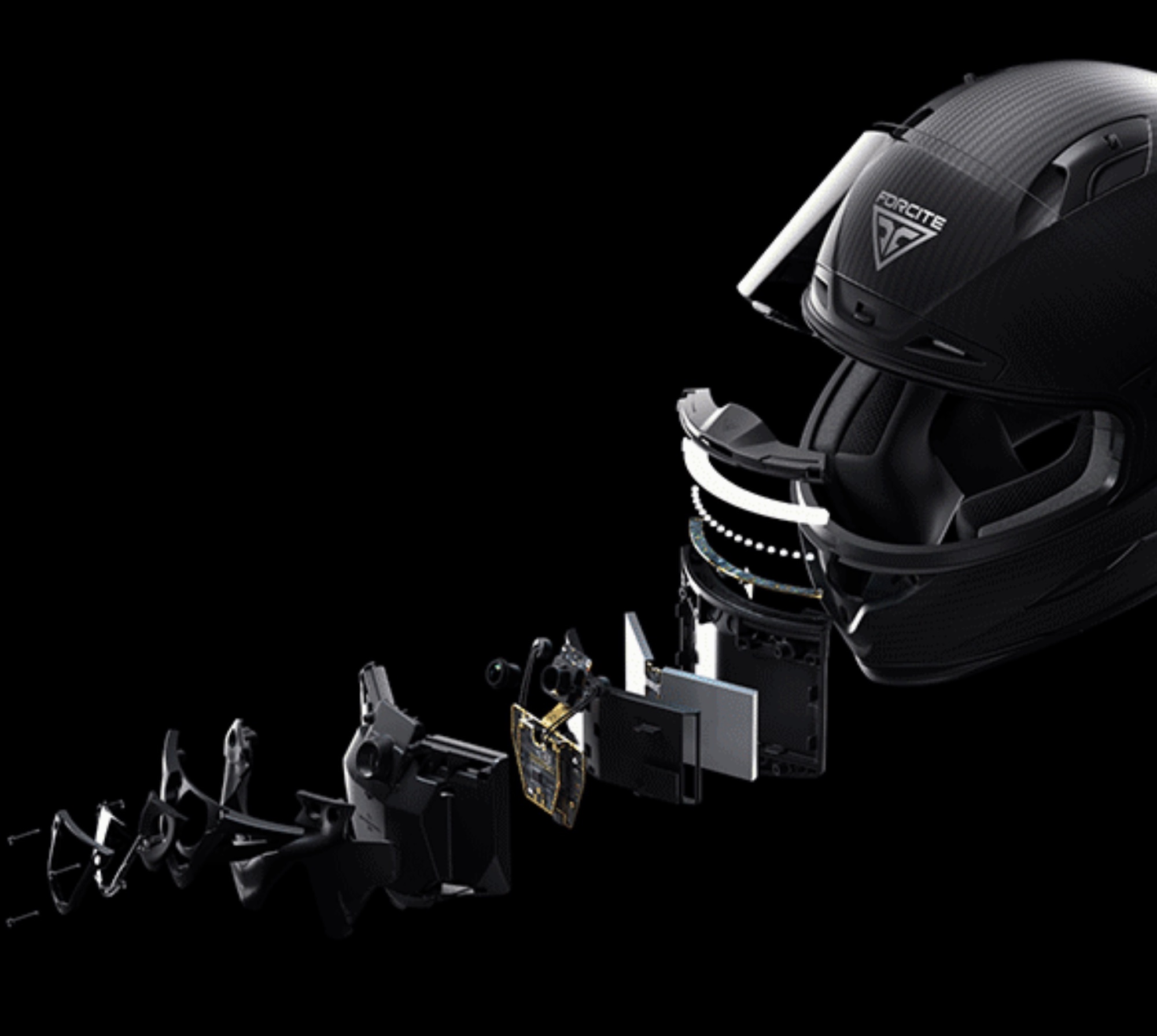 …And here's what you will be getting from Forcite for $1099 USD, on top of the lid:
Helmet Bag

Pinlock MaxVision 120 Anti-fog insert

Instant Media Access Cable

USB-C Charging Cable

Charging Adapter

Bluetooth Controller

Bluetooth Controller Mount Kit

Certificate of Authenticity

Operation Guide

Forcite Maintenance Tool
By the way, only 300 of Forcite's MK1s Smart Helmets will be reserved for US markets, so be sure to head over to Forcite's website and support their tech while waffling over the budget. 
*Media sourced from Forcite*