America's First Motorcycle Company has just released an all-new electric youth bike for the mini masses. Now, entry-level riders eight and over will be able to share their passion and love for the motorcycle community with their peers – and at $499.99 USD, the price is just right. 
Indian Motorcycles' new eFTR youth series boasts the same championship styling as the FTR750 race bike used by Indian Motorcycle Wrecking Crew half a century ago – the same bike, coincidentally, that has been collecting trophies year after year since their return to the scene in 2017. 
The series consists of two bikes; the eFTR Junior and now the eFTR Mini. Built for children aged 8 years and older (with the faster 'high mode' reserved for ages 13 and over), the eFTR Mini's strong, compact build and low seat height guarantees it will be the hottest item on Indian's electric showroom floor.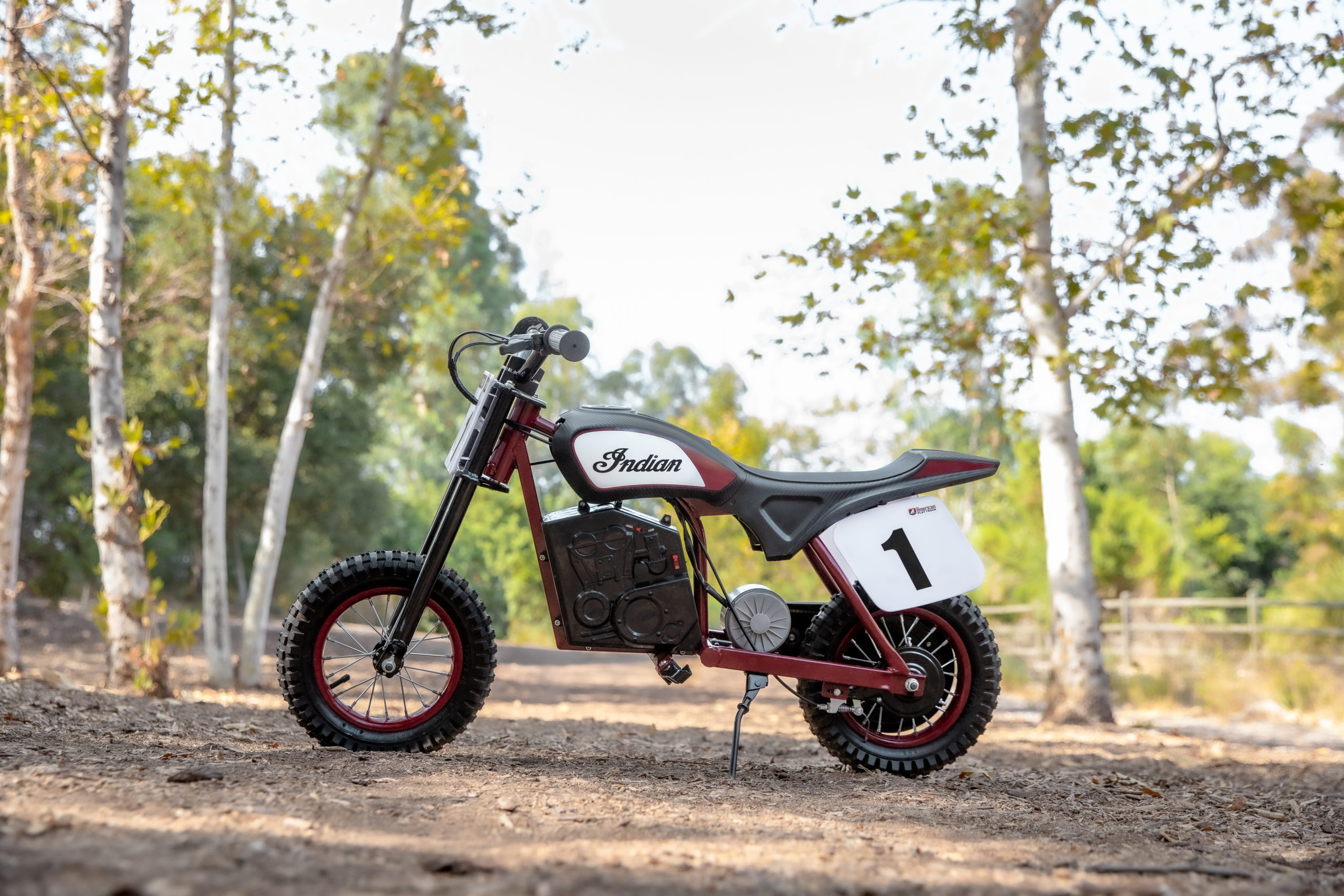 "The eFTR Jr was met with an extremely positive response from so many passionate riders and loyal Indian Motorcycle customers looking to share their passion for riding with the children in their lives," says Ross Clifford (Vice President of Parts, Garments, and Accessories at Indian Motorcycle).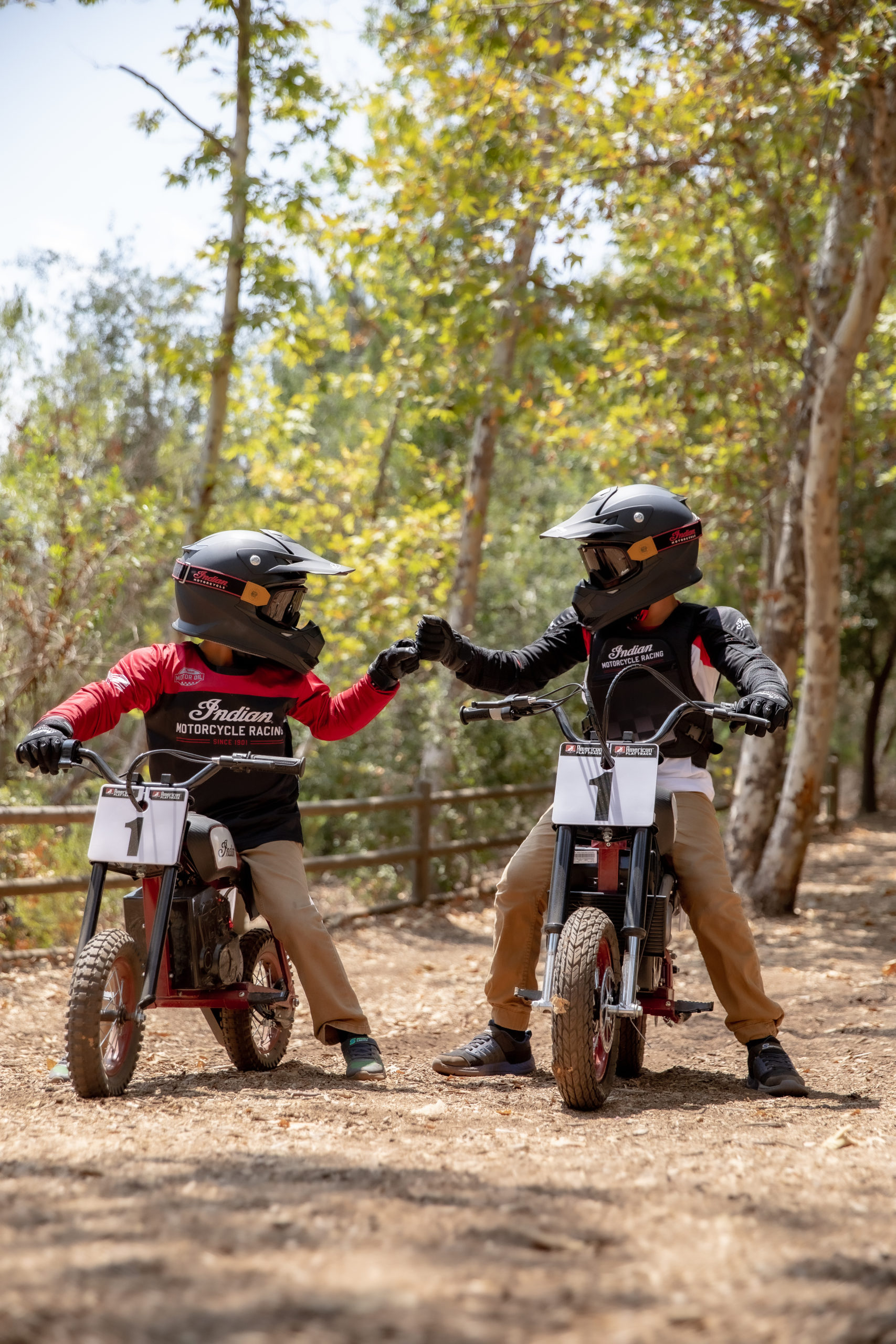 "With the eFTR Mini, we're expanding our available youth offerings with an even more accessible option, allowing us to accommodate an even wider range of aspiring two-wheel riders."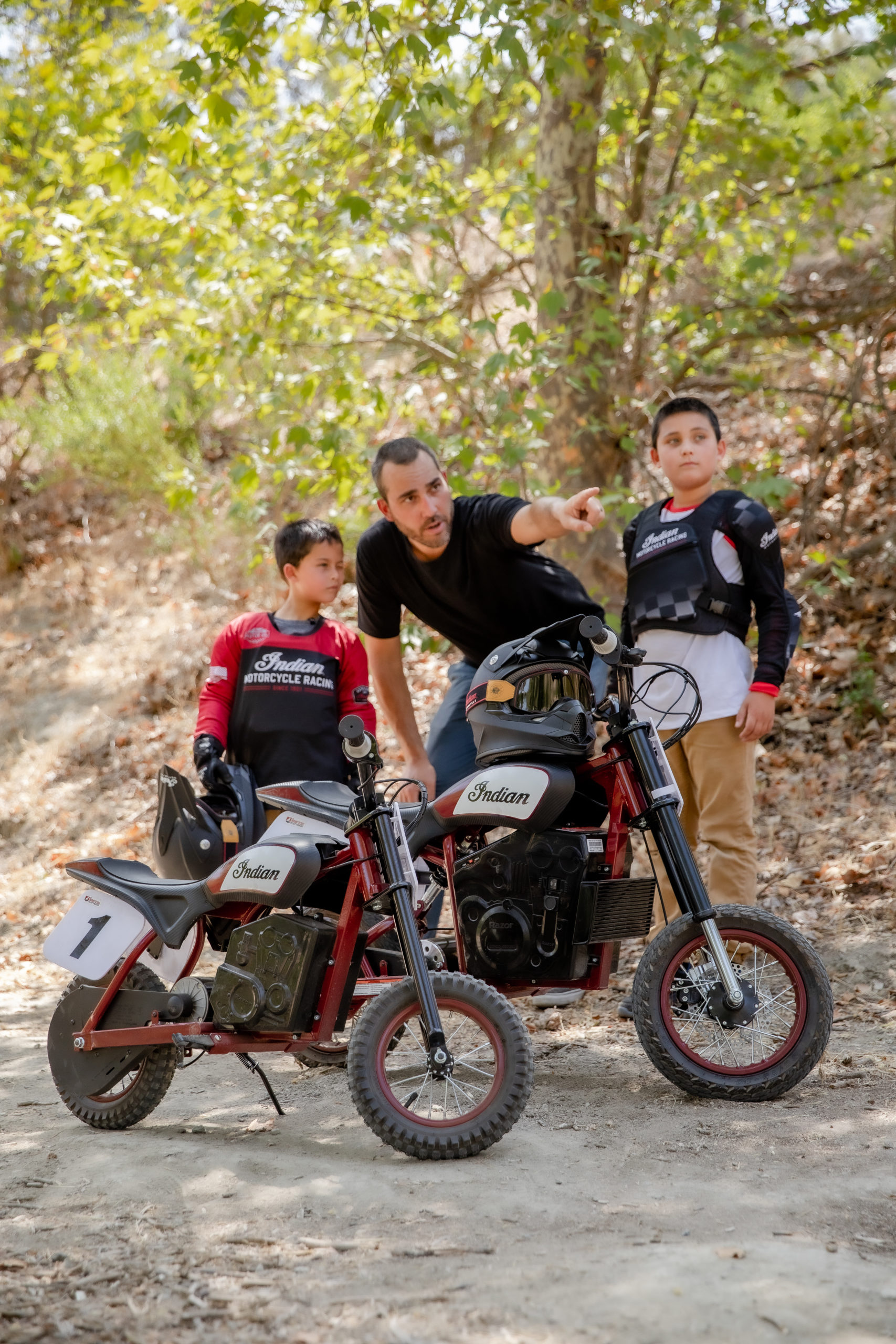 The Mini sports a durable electric power train with a 24-volt rechargeable battery capable of up to 30 minutes of performance. Max speeds for the bike's high mode and low mode are 14mph and 10mph, respectively – and don't let the smaller size fool you. These bikes are purported more than capable of taking a whooping, should your mini-human decide that dragging a knee is next on the list for the weekend's escapades.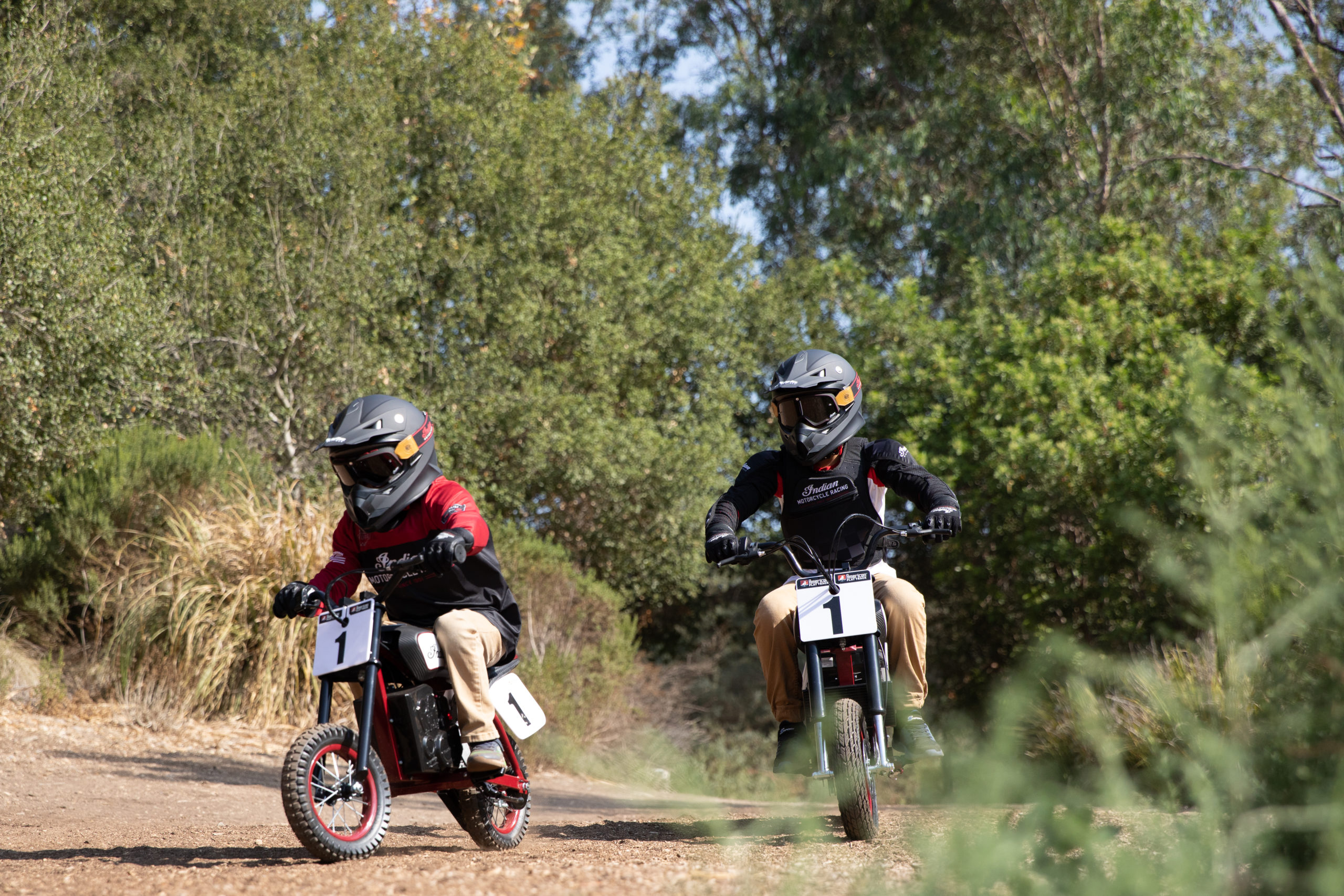 If you're looking into getting a new toy for the next generation, consider also Indian's collection of clothing and gear specifically designed with the young performer's safety in mind. The collection includes an eFTR-inspired helmet, body armor, reinforced gloves, and an Indian Motorcycle Racing replica jersey – all additions that Indian boasts have been "designed for enhanced rider protection and comfort."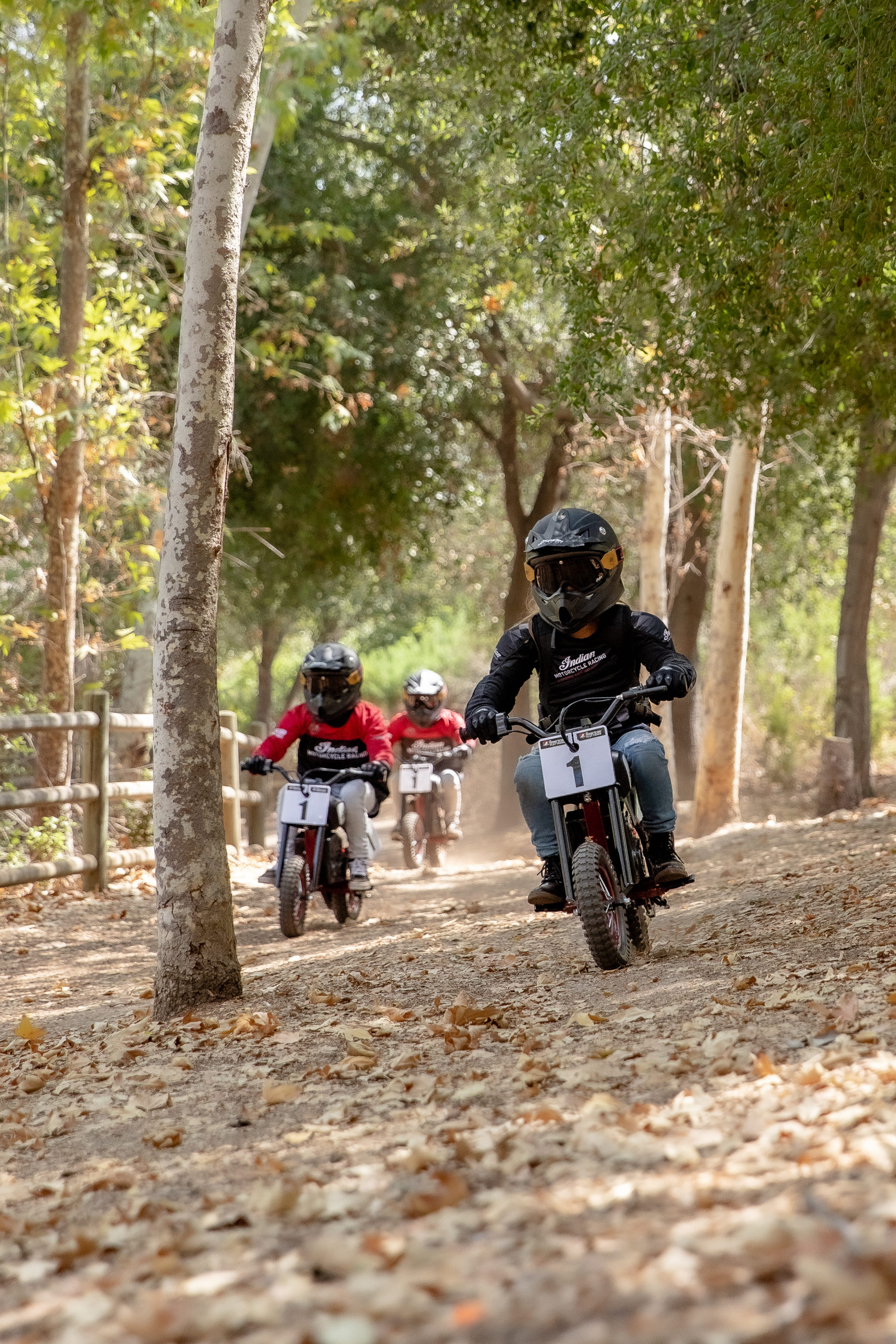 With the eFTR Mini's price chilling at a beautifully reasonable $499.99 USD ($639.99 CAN), you're guaranteed to give the world's best Christmas gift just in time for the end of Q4.
Make sure to head over to IndianMotorcycle.com for additional details on the new eFTR series – and as always, stay safe on the twisties.