If you're looking for a smart pair of around-town riding pants that you can also wear out to diner, a club or a movie without looking like a Storm Trooper, the Icon Hooligan denim trousers could be for you.
They come in dark blue or mid-grey and look just like normal jeans.
As they don't feature Kevlar lining, they are much more comfortable to wear in all temperatures, although abrasion protection is obviously reduced.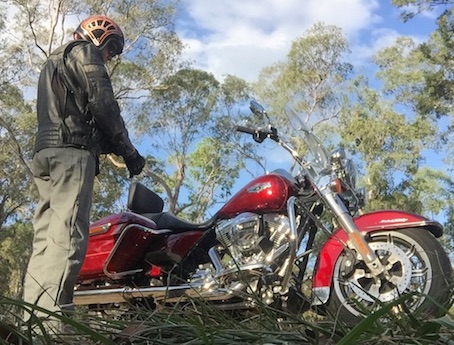 However, the Icon Hooligan pants do have heavy duty 11oz denim cotton and CE-approved armour in the knees which are reinforced with abrasion-resistant Aramid.
Most motorcycle jeans with internal knee pads require you to take your pants off to remove the armour.
These come with a convenient, yet discrete, outside zipped pocket so you can easily remove the armour while wearing them.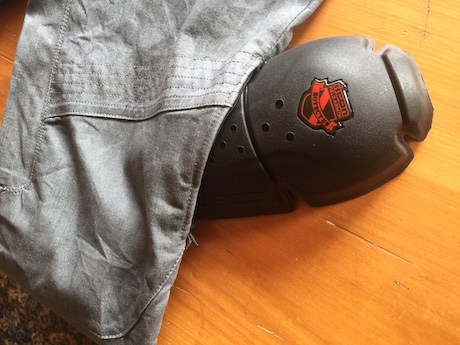 It also means you don't get your foot caught in the armour pouch when you put them on.
The jeans are a smart and relaxed fit yet stiff enough so they don't flap around in the wind.
Icon is generous with leg length so they won't ride up over your boots when you bend your legs on your bike and the legs are slightly flared so they fit over your boots.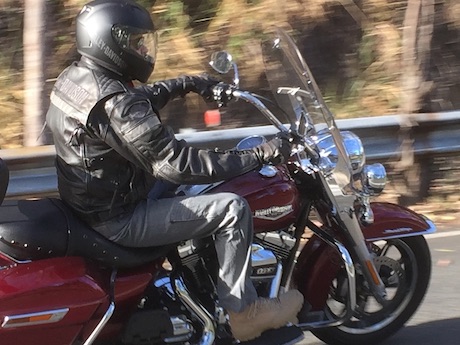 There are two pockets in the front and back plus a special small leather pocket to store your keys.
Mine are a perfect fit, but if they don't fit your shape, you can exchange or return unused and unaltered pants within 30 days.
They cost US$98.36 for ex-European countries which is no more than the price of most conventional jeans.