(UPDATE JULY 21: Harley has just confirmed the Road Glide will return for 2015.)
I'd like odds on Harley-Davidson reintroducing the bull-nosed Road Glide in September for the 2015 model year.
The Road Glide is like a Street Glide, but with the fairing mounted to the chassis rather than the forks, so it feels lighter and is more stable at high speeds and in turbulence from trucks.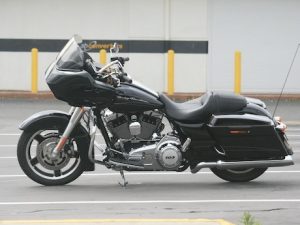 It seems strange that it wasn't included in the Rushmore Project Touring bikes released so successfully last year. However, there is little doubt it will return.
Harley chief financial officer and senior vice president John Olin confirms they will bring back the Road Glide, which represented 9% of their sales, but he hasn't stipulated when. "It was a popular bike, but not our most popular," he says. "But it is definitely a bike we want back because we take people off competitive brands with that bike, and people really enjoy it."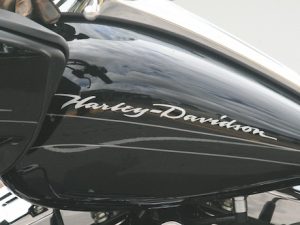 So it really comes down to timing. The 2015 models are planned to be released straight after the annual Dealer Meeting which will be held in late August in Nashville, Tennessee. If the Road Glide is coming back, it should be the star of that release.
But what will it look like? For a start, it should have the vented front fairing of the Ultra and Street Glide which dramatically reduces turbulence. Thank goodness. I found the previous Road Glide very uncomfortable to ride for long distances because of turbulence.
It should have all the other updates of the Rushmore Project bikes, but it most likely won't have the partial water cooling of the Ultra since it doesn't have lowers to hide the small twin radiators. They call them "twin cooled" and only the heads are cooled by water, which makes them a little cooler on your legs, too.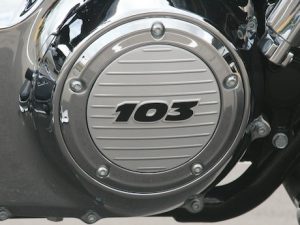 Harley isn't revealing much information, except to say it will have storage pockets and built-in speaker placement like the Ultra and Street Glide.
Hopefully it will also have the Rushmore Project's improved aero and styling. It might reduce the effect of that ugly "bull nose" that some refer to as a shark nose. That nose contributes to the bike being the best handler in the Touring range, but it makes its profile very unattractive.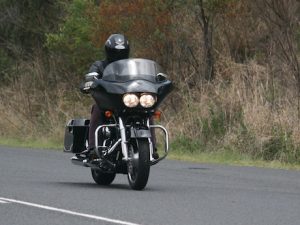 However, with some streamlines on the current Rushmore Project crop they have managed to make the bikes look more slender. The most dramatic effect is on the top box of the Ultra which looks smaller than the previous model, even though it has greater capacity.
If they can make the nose look more slender, the Road Glide will move to the top of my list of touring cruisers. I road an FLTRX Road Glide Custom several thousand kilometres from Brisbane to Canberra and back in 2012 and – apart from the turbulence – I loved it.
So now I'm really looking forward to the 2015 Road Glide!