Updated March, 2019
Our Top Picks
Best Overall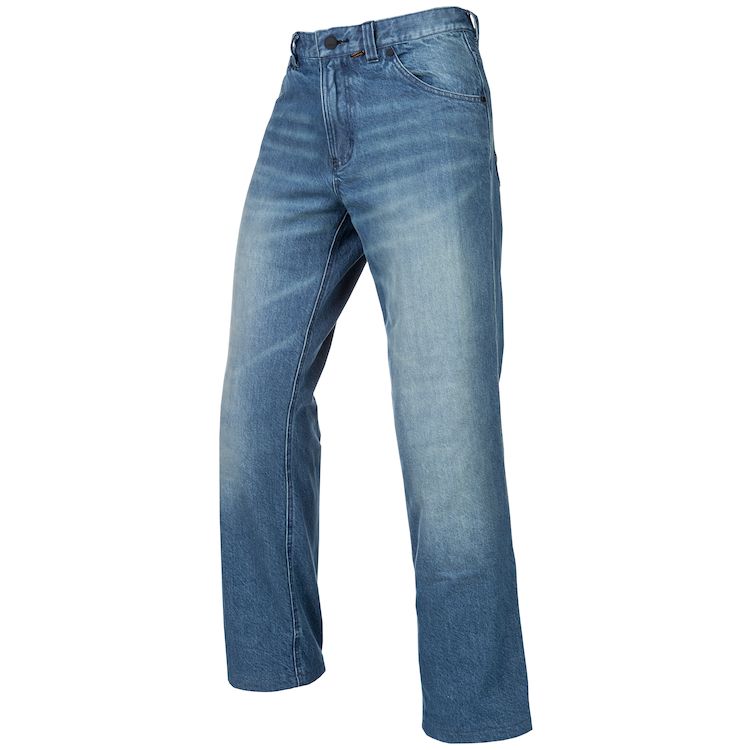 Best Value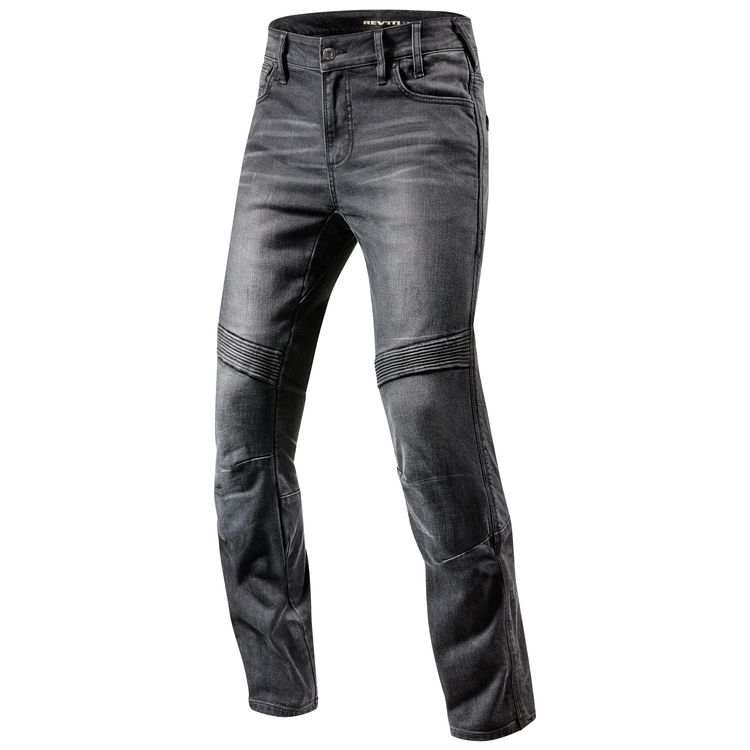 Fully Loaded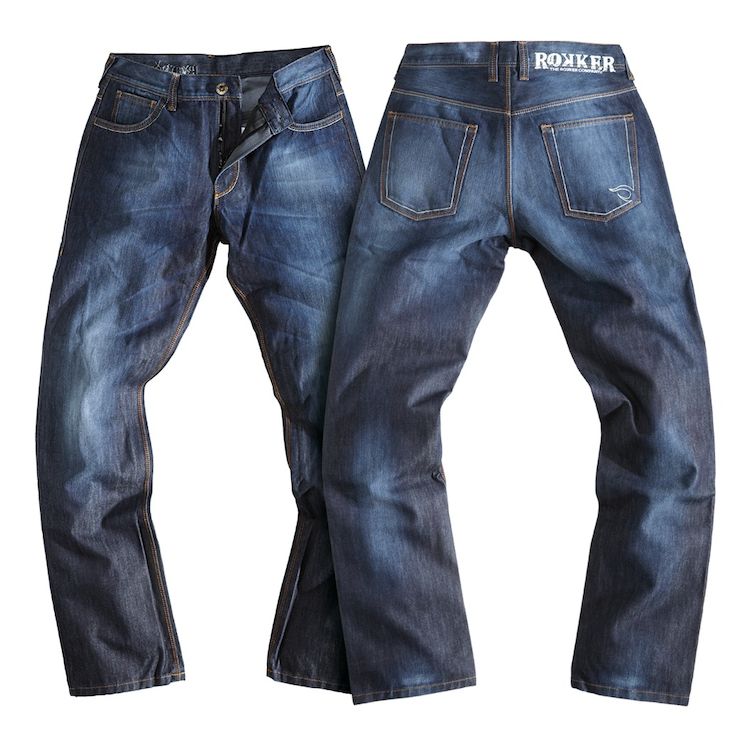 Other great options:   Dainese Tivoli, Spidi J Tracker, Scorpion Covert Ultra
---
When most people think about riding a motorcycle, there are three very distinct images that come to mind. They picture the bike, the leather jacket and the blue jeans that seem to work together like a BLT. Each one is good on its own, but together they make the perfect combination. But unfortunately, unless a rider is wearing purpose built riding jeans, then there is the potential for some unavoidable but really horrific injuries. And sadly, that statement is coming from someone who believes that jeans are pretty much the most perfect piece of clothing that can be worn just about any place that is worth going.
But in all of those other activities, there is not really any chance of being projected off of a moving vehicle and sliding across the asphalt. And we all know from our childhood mishaps that tearing a hole in a pair of jeans is not really that difficult. So any sliding or even a single fall or dumping a bike is likely to total the blue jeans and the riders unprotected skin.
Fortunately, gear manufacturers saw that the many, many die-hard jeans wearers were not going to be converted to other textile pants or leather either. The solution was simply to provide a durable, comfortable and casual looking pair of jeans that riders could embrace and enjoy. The benefit for riders is that the riding jeans are made but the same companies that make the textile and leather pants and they include the same impact and abrasion protection as the other styles of riding pants. So now riders can look great in jeans, be comfortable and also know that they have the needed protection in the event of an accident.
Be sure to check back regularly with us here at wBW to read about our latest hands-on reviews of riding jeans and other great products for riders.
Riding Jeans Buyer's Guide
Every person has a slightly different size and shape, as well as their own idea of how a great pair of jeans should fit and feel. In addition, there are those riders who choose to make a fashion statement with a certain shade of blue or even a completely different color. But the one must have for all riders is that the jeans need to include safety features in a very inconspicuous manner.
The level of protection for a pair of riding jeans is a very personal decision. There are some riders who just want that extra layer of Kevlar in case they go down, while others want the entire complement of safety gear including hip and knee armor. Our riding jeans evaluations will address the durability, function and overall safety features of the jeans. Knowing that critical information, riders can then apply their personal taste in cut, fit and fashion statement to select the best riding jeans to meet their own needs.
Best Riding Jeans
In Detail
Best Overall
Klim has taken all of their expertise in designing and crafting durable and safe riding gear and applied it to the K Fifty 1 riding jeans. In addition, they spent some time researching the features that make jeans a favorite of millions of people and they included those features as well.
Construction & Fit:
Offered in three color variations of this relaxed cut straight leg pair of jeans
Full mesh comfort liner which aids in wicking moisture for natural cooling
Though they look like everyday jeans they are far from it with Cordura Denim
Safety Features:
From the outside, these jeans look like any other with the standard five exterior pockets and belt loops. But hidden inside is all of the pockets for armor and protection that riders need
D30 Evo armor is located at the hip and knee, with the knee armor being adjustable
Poron XRD impact foam is located at the tailbone
Reinforced with Kevlar in the slide zones
At around the $300 point, the Klim K Fifty 1 jeans look like a classic and comfortable pair of jeans that you have owned for years, but concealed inside are all of the safety features that riders need. The classic look, great fit and comfort, and the awesome protection make the Klim K Fifty 1 the selection for the Best Overall Riding Jeans 2019.
Buy Klim K Fifty 1
We receive a small commission when you purchase from one of our affiliate partners. Thank you for supporting us.
---
Best Value
REV'IT found a way to combine the classic look and comfort of blue jeans with the durability and protection riders need.
Construction & Fit:
These jeans are cut to allow riders the range of motion needed when throwing a leg over a bike, but when you are not on your bike, no one would guess that you are wearing riding jeans.
Constructed of 12.5 oz. Cordura denim for durability that you just can't get in standard denim
Use of elastic ribbing allows for stretching in key areas for comfort and the ability to freely move as needed
True to traditional jeans with the five pocket configuration, standard belt loops, a zipper fly, tapered fit and triple stitching
Safety Features:
Tucked inside these sleeper riding jeans are Seesmart CE level 1 armor pads at knees
Pockets at the hips can accommodate Seesmart CE level 1 hip armor which is sold separately and costs about $20
At under the $300 mark even with the addition of hip armor, the REV'IT Moto riding jeans offer all the comfort and style that a fan of blue jeans could ever want and the protection that a rider needs making them the 2019 selection for Best Value Riding Jeans.
Buy REV'IT Moto
We receive a small commission when you purchase from one of our affiliate partners. Thank you for supporting us.
RevZilla
---
Fully Loaded
The Rokker Revolution waterproof jeans give riders even more features than the average pair of riding jeans as well as excellent protection and comfort. When you set out to make a pair of jeans that riders will love and actually want to wear, it only makes sense that you copy the best. And that is exactly what Rokker did.
Construction & Fit:
The Revolution jeans are designed to fit like the world famous Levi's 501 jeans. So the fit and comfort will be just what you expect if you are among the millions who wear the 501.
Easy care, as they are washable and can also be ironed to increase the water repellant capability
No rivets used in these jeans so there are no worries about scratching up your bike
Safety Features:
But Rokker didn't stop with just a great look and fit. The safety features are actually even more impressive.
Made of 100% Schoeller Denim-Dynatec, an innovative combination of Schoeller Dynatec and denim which is extremely resistant to abrasion but offers the look and comfort of real jeans.
Integrated c_change membrane which helps to regulate body heat via wicking and is 100% waterproof and windproof
Armor pockets at the hips and knees are also constructed of Schoeller-Dynatec and the knees have an added layer as well for extra abrasion protection
Comes with removable CE Certified D3O knee and hip armor so there is nothing extra that you need to buy to complete the protection in these jeans
At a buck under $500, the Rokker Revolution waterproof riding jeans are up there in prices, but you are definitely getting your money's worth making them the 2019 selection for the Best Fully Loaded Textile Pants.
Buy Rokker Revolution Waterproof
We receive a small commission when you purchase from one of our affiliate partners. Thank you for supporting us.
RevZilla
---
Other Great Riding Jeans
In Detail
The Dainese Tivoli riding jeans feature an American cut and traditional sizing in both a light blue and darker indigo. Both selections are stonewashed for added character and comfort.
Construction & Fit:
Standard pocket configuration and traditional belt loops, the Tivoli could easily pass for a relaxed cut blue jean from any major denim brand. But it is what is concealed on the inside that makes these a great selection for riders. The stretch denim allows for a full range of motion even when in an aggressive riding position.
Safety Features:
Pro-Armor in the knees offers the impact protection that riders need with a certification to Standard EN 1621.1
Hips also have pockets that will accommodate the Pro-Shape armor which is sold separately for about $22
Additional abrasion protection is provided in the slide areas by aramid fiber jersey
For a classic look and very well concealed impact and abrasion protection, the Dainese Tivoli riding jeans are a great choice for just a little over $200.
Buy Dainese Tivoli
We receive a small commission when you purchase from one of our affiliate partners. Thank you for supporting us.
---
The Spidi J Tracker riding jeans are a slim fit option that is offered in both men's and women's sizing.
Construction & Fit:
Made from a combination of Cordura and cotton for enhanced durability but still with the comfort that you expect from a great pair of jeans
Connection loop at the back of the waist to connect a jacket so that you are well protected in the event of a slide
Safety Features:
Accommodate the Warrior Lite armor at the knees which are included and there are pockets if you choose to add the hip armor which is sold separately
Awesome feature about the knee armor is that the pockets are accessed via an external zipper so the Warrior Lite knee armor can be removed when you are not riding
For about the same cost as a traditional pair of jeans, the Spidi J Tracker riding jeans offer far more protection without the look of many jeans options where the armor and protective qualities are visually very noticeable.
Buy Spidi J Tracker
We receive a small commission when you purchase from one of our affiliate partners. Thank you for supporting us.
---
The Scorpion Covert Ultra is setting the bar for abrasion protection with a single layer of a hybrid Cordura/DuPont Kevlar fabric that provides seven times the abrasion resistance of traditional denim.
Construction & Fit:
But all of that strength is offered in a fabric that is far less bulky than most other riding jeans. That explains the Ultra part of the jeans. The Covert portion of the name refers to the traditional five pocket design, the standard belt loops, the zipper fly and the tapered fit.
An added bonus to the Cordura/DuPont Kevlar fabric is that it is DWR coated to resist moisture when riding in damp conditions.
Safety Features:
Adjustable armor pockets are located at the knees and fixed armor pockets are located at the hips
Both sets of pockets are sized to accommodate the Sas-Tec Flex armor which is sold separately for about $20 per set
For a total cost of about $250 with the additional armor, the Scorpion Covert Ultra riding jeans offer great comfort and looks as well as the impact and abrasion protection that riders want.
Buy Scorpion Covert Ultra
We receive a small commission when you purchase from one of our affiliate partners. Thank you for supporting us.
Download & Save Our Infographic!
Can't decide on your favorite Riding Jeans? Acquire all the information you need with our handy infographic to decide later or on-the-go. Download and save all our top picks for best Riding Jeans of 2019.