Updated February, 2018
An open face helmet is pretty self explanatory: a helmet that does not cover the face, only the head. They resemble almost a nutshell, or a beefed-up scrum cap, resting on your head.
Although they have such a simple design, there are many different styles and features within the open face category. For example, some come complete with a face shield, whilst others are nothing but a shell with padding.
Open face helmets aren't for everyone, but if they're your thing be sure to consider the following options next time/if you're in the market.
Don't forget, if you're unsure of whether or not an open face helmet is right for you? Click here to visit out helmet buyers guide to get all the information you'll need before making a buying decision.
Recommendations
Our Top Picks
Best Overall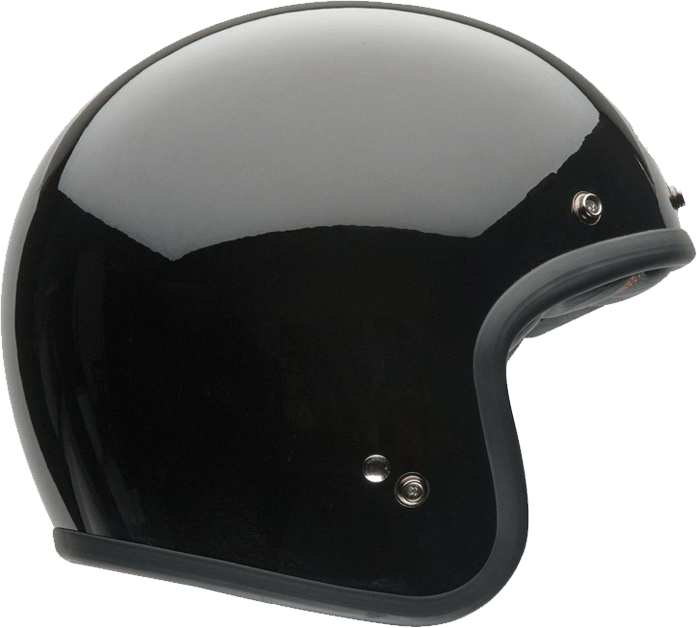 Best Value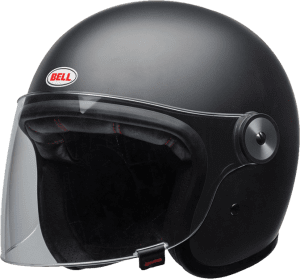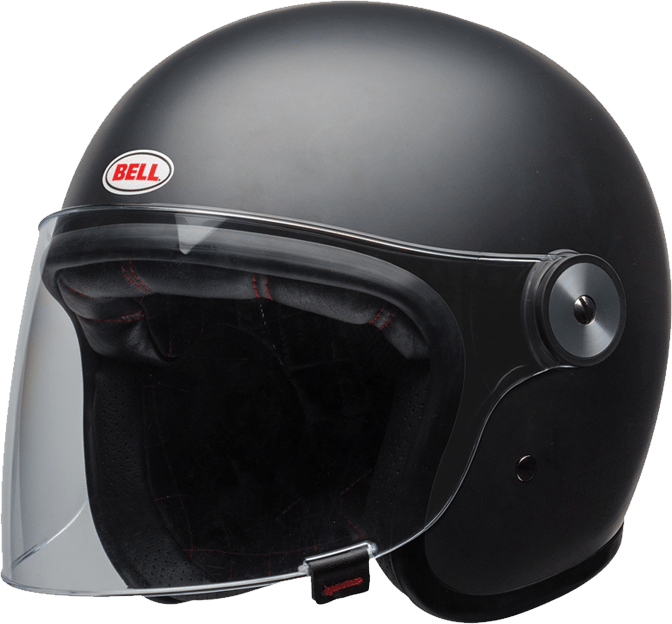 Fully Loaded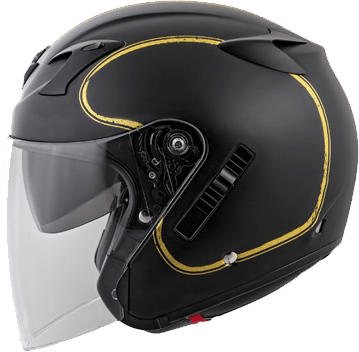 Other great options: Arai CT-Z, Nexx XG10/XG10 Savage, Nolan N40
The Winners
In Detail
Best Value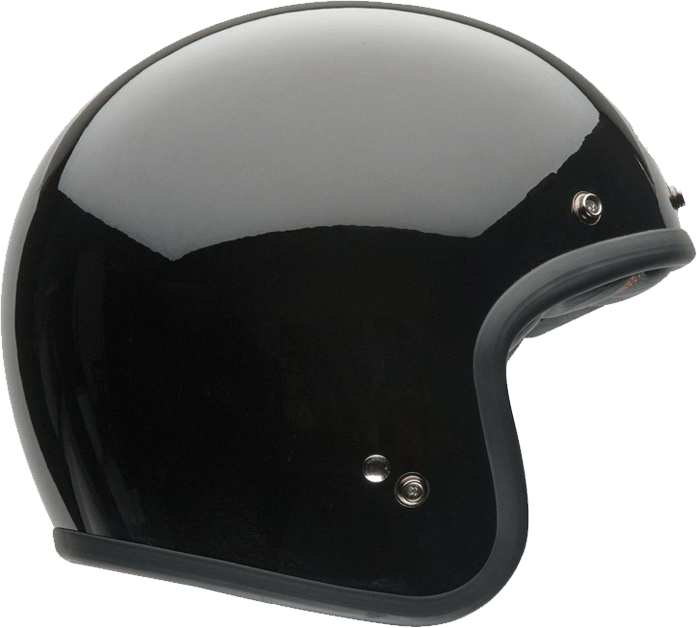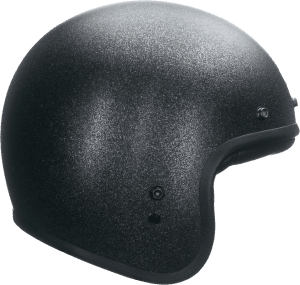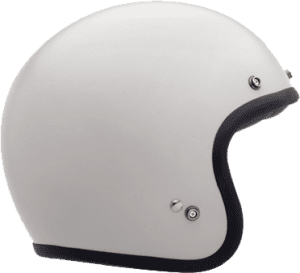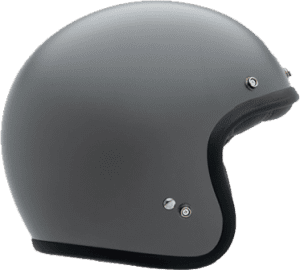 When we think of an open face helmet, the Bell Custom 500 is what comes to mind. This helmet is completely bare and was made to do one thing, and one thing only: protect your head.
This little round shell is both DOT/ECE approved and Snell certified, meaning it is extremely safe. It comes with five different shell and EPS construction, meaning each size fits as it should.
Got a creative side? Feel free to customize this helmet as you please with the solid colour shell option. Think of the shell as a blank canvas ready for you to etch your style into it. The best part? This helmet only costs $9596. What more could you want from a helmet this inexpensive?
Where to Buy Bell Custom 500
---
Best Overall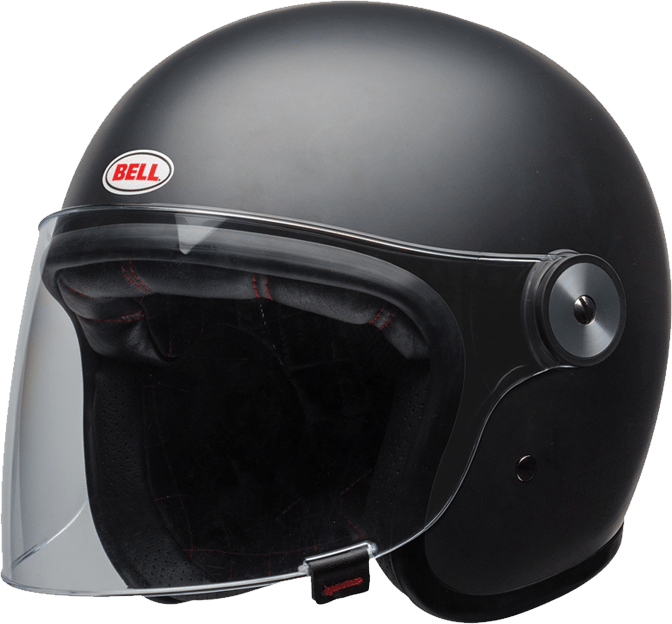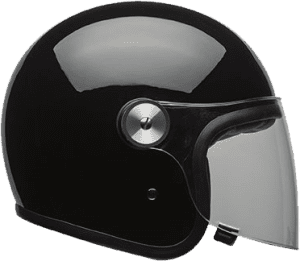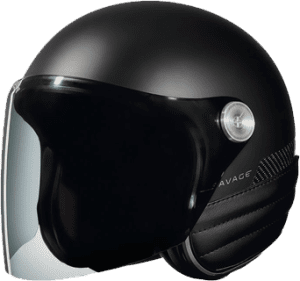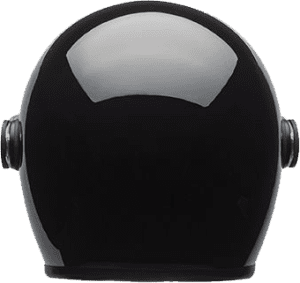 Much like the Bell Custom 500, the Bell Riot is a spitting image of a classic open face helmet. Except, the Bell Riot comes with one little twist that's earned its spot as the Best Overall open face: a strong, clear face shield.
If you're buying an open face helmet, you either need to purchase a snap-on face shield or a pair of goggles. We're not to sure about you, but we don't enjoy looking like we're on the way to the ski hill while riding a bike. In addition, we certainly aren't a fan of flimsy, snap-on shields.
Enter the Bell Riot. The easy-to-change face shield is complete with a wind-and-watertight gasket seal. The open chin of the helmet gives you the same, anti-claustrophobic feel you love, while the face shield protects you from anything the road can throw your way.
Sounds like the perfect combination, wouldn't you say?
Where to Buy Bell Riot
---
Fully Loaded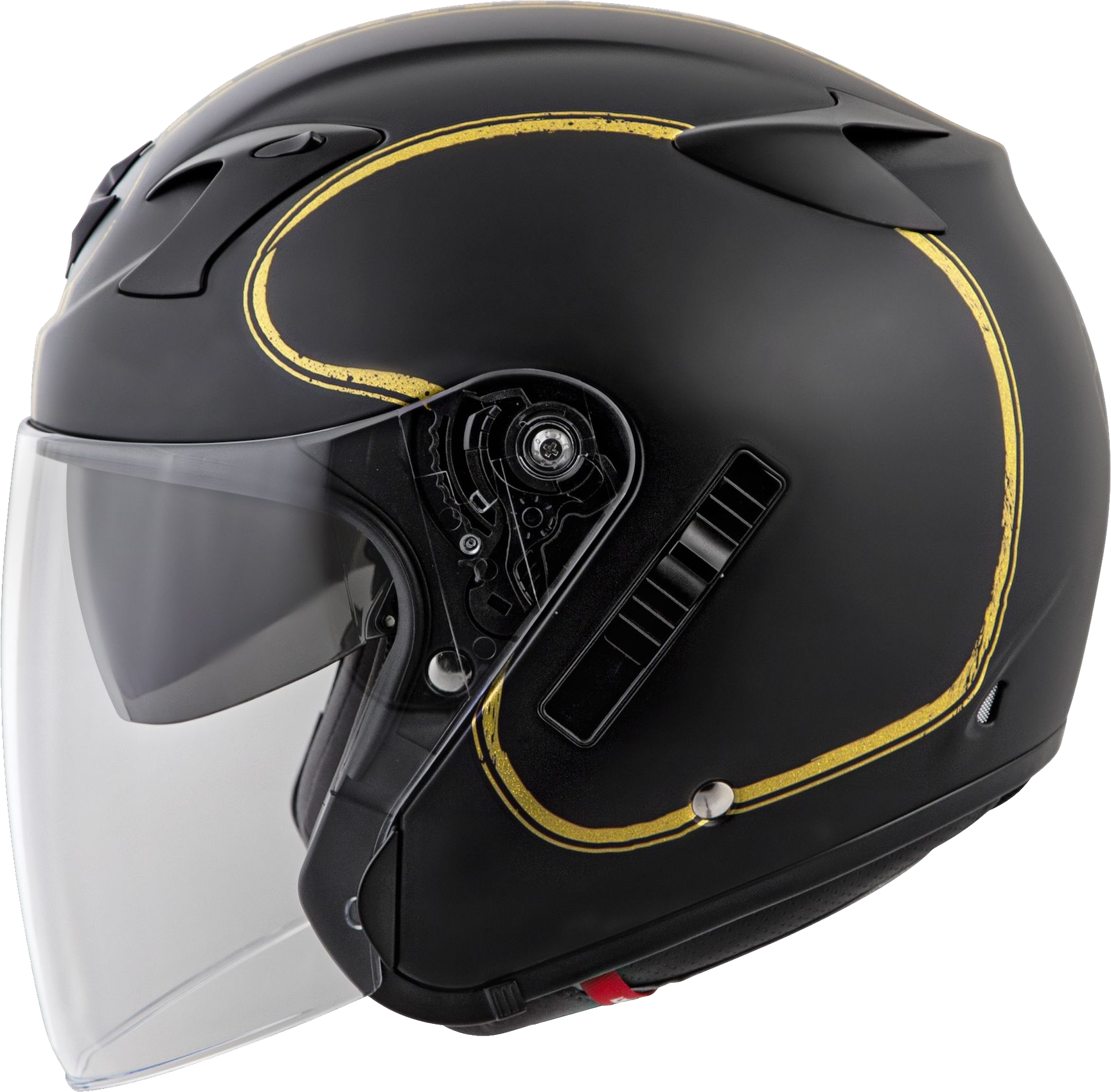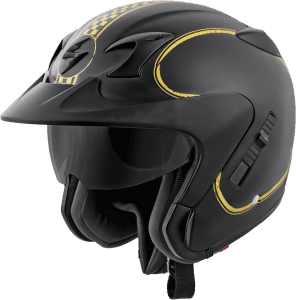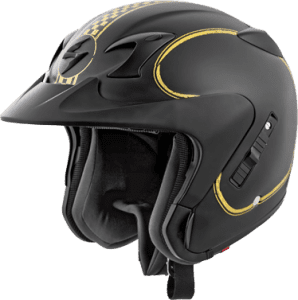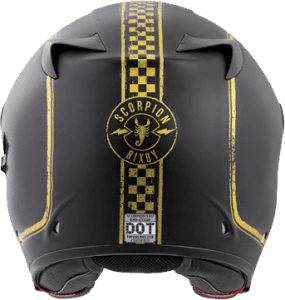 So you want a little more features than the Bell Custom 500 and Bell Riot have to offer? There's nothing wrong with that. Fortunately for you, the Scorpion EXO-CT220 is jam packed with features without an increase in price!
Open face helmets are typically pretty simple, as we said above, but that doesn't mean they need to be bare. Of course, with that being said, keep in mind that a fully loaded open face helmet isn't going to have as many features compared to a full face.
Speaker pockets, aero-tuned ventilation, anti-turbulence face shield, open face peak visor, retractable sun visor – you name it, the Scorpion EXO-CT220 has it. Find out for yourself why over 50 people rated the CT220 so highly on Revzilla by clicking here!
Where to Buy Scorpion EXO-CT220
---
Other Great Half Helmets
In Detail
Arai CT-Z Helmet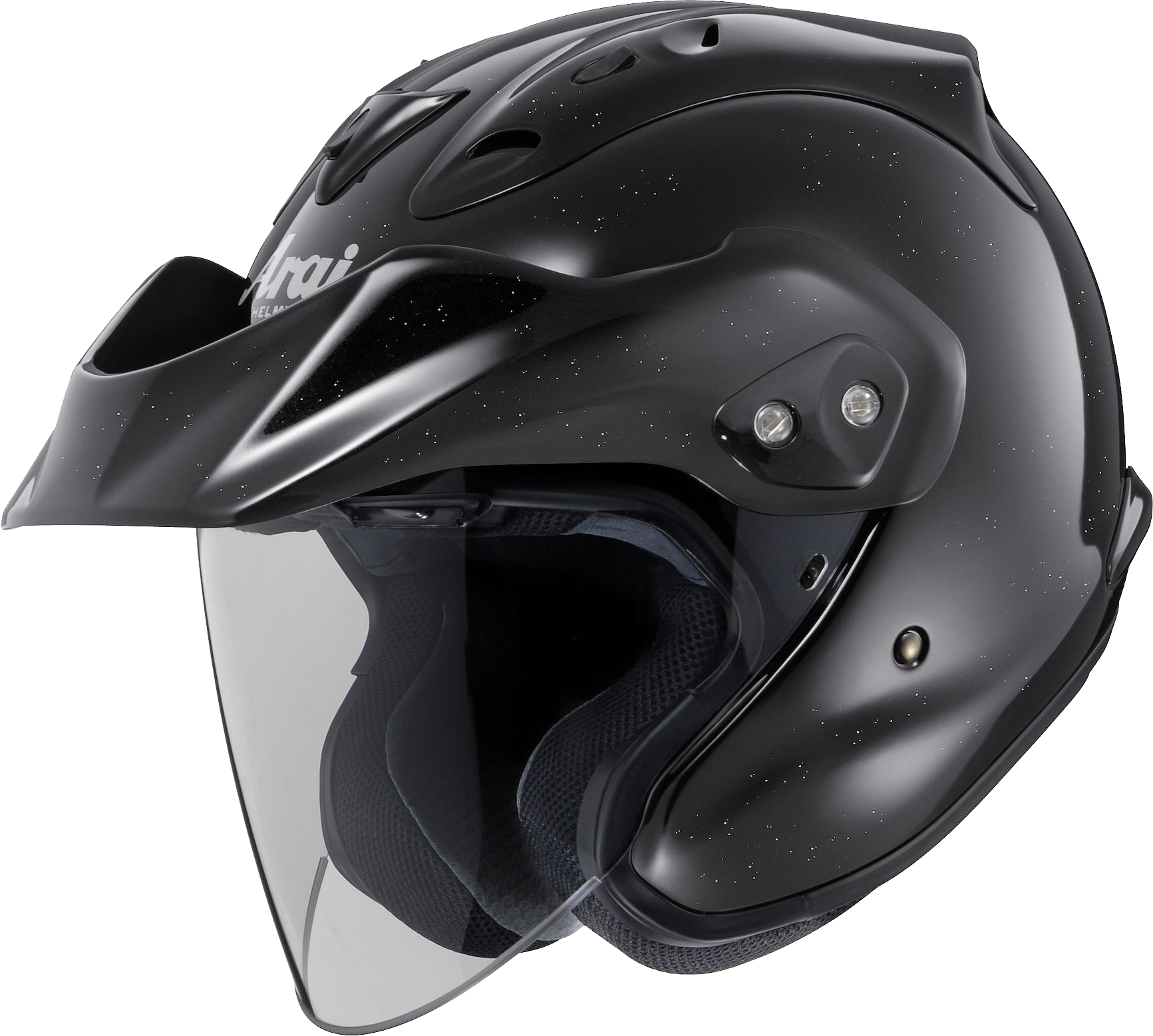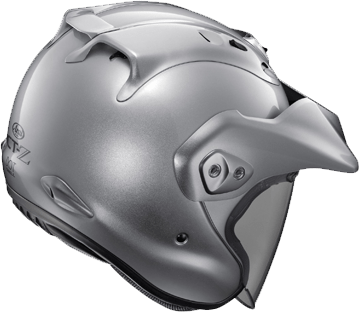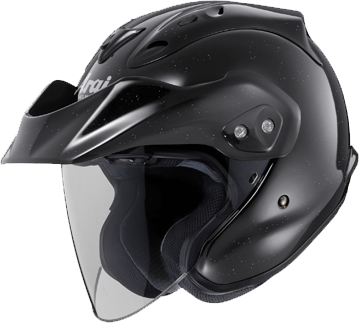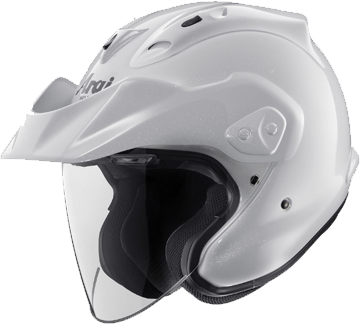 Once again Arai brings to you a high-quality helmet (as we found during our extensive hands-on testing). The CT-Z helmet was designed to provide riders with an improved experience when riding into the sun, whilst at the same time not limiting ventilation and aerodynamics.
Unfortunately, the helmet does not have many other features to it besides an adjustable peak, low profile cheek pads, and removable interior liners. As we said in our review:
"The Arai CT-Z is a nice helmet with outstanding build quality. It's also comfortable and it has the potential of providing better protection than most or all other open-face helmets available today."
The CT-Z makes for an excellent helmet; whether or not it's worth $550+, well, we'll leave that up to you.
Where to Buy Arai CT-Z Helmet
---
Nexx XG10/XG10 Savage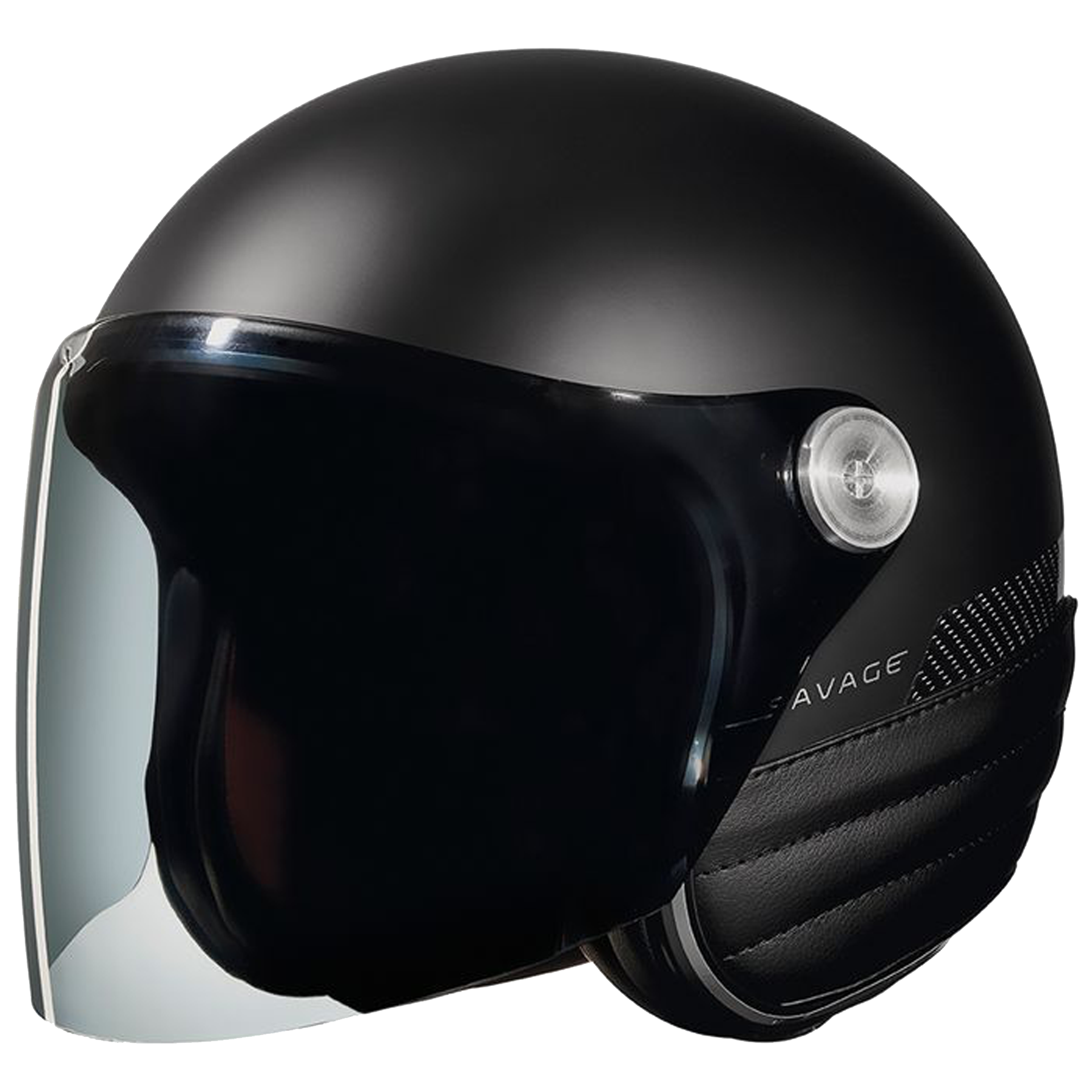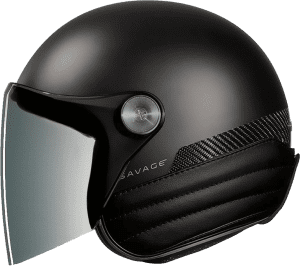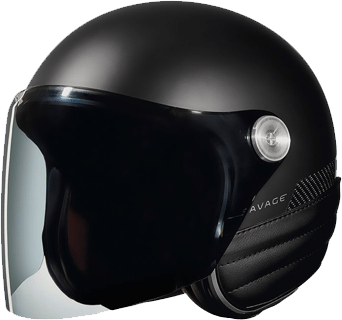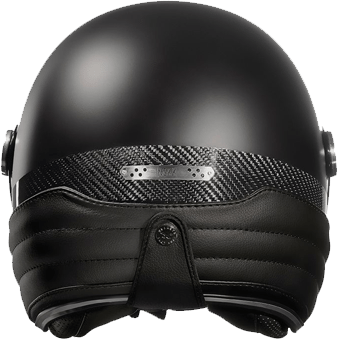 The Nexx XG10 is a classic looking open face helmet that is available in a variety of shells with different designs on them. The most expensive out of them all, however, is the XG10 Savage.
When a police riot helmet meets mods vs rockers, the XG10 Savage is what you get.
Its carbon fiber shell provides immense strength whilst being lightweight. The entire look is completed with a tinted flat face shield, eliminating the need for goggles. We consider the XG10 a more expensive version of the Bell Riot.
Where to Buy Nexx XG10/XG10 Savage
---
Nolan N40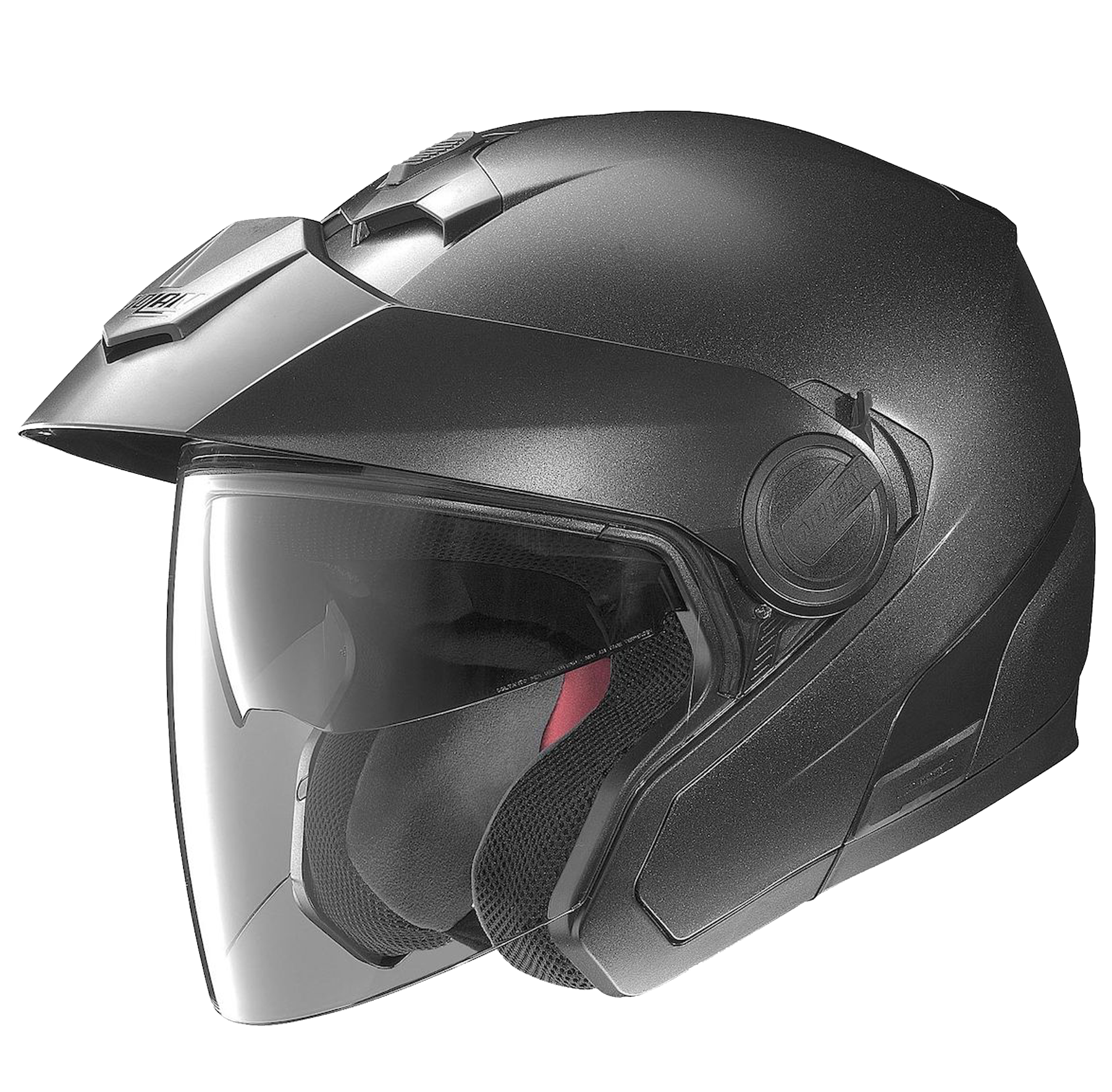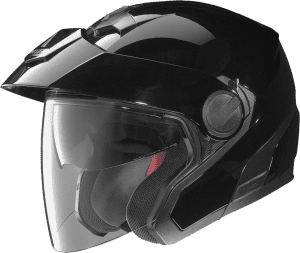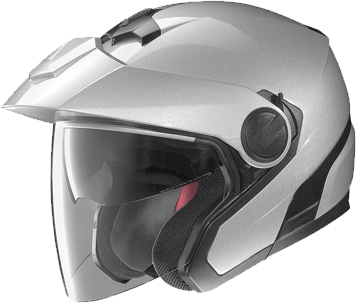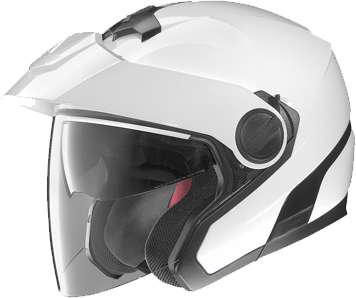 Compatible with N-COM MCS II, B1 and B4 kits, the Nolan N40 will allow you to communicate with the rest of your partners in crime. A top air intake and rear air extractor will keep your head cool and help prevent hot spots a you ride.
During our extensive hands-on testing, our only real negative feedback was that the N40 is on the heavier side for open face helmets. Given the overall quality of build and otherwise excellent finish, and the fact that the weight isn't overbearing, we're still confident including the N40 on this list.
This helmet was very competitive with the Scorpion EXO-CT220. If it wasn't for such a dramatic increase in price, the Nolan N40 would've been our top pick. Nonetheless, if you don't mind spending an extra $100 or so, the Nolan N40 is another feature-packed helmet that'll keep you looking (and feeling) cool while satisfying both function and safety requirements.
Where to Buy Nolan N40