Updated February, 2018
Half helmets were mainly popular in the 1960s in the British Isles. These helmets were sometimes referred to as Pudding Basins or as a Shorty. They rock a design similar to that of an open face helmet, sharing the same bowl shape but lacking the lowered rear. Half helmets provide the minimum coverage allowed by the law in the USA.
Check out our recommend half helmets: you might just find the right fit for your 2018 riding season.
Note: Unsure of whether or not a dual-sport helmet is right for you? Click here to visit out helmet buyers guide to get all the information you'll need before making a buying decision.
Recommendations
Our Top Picks
Best Overall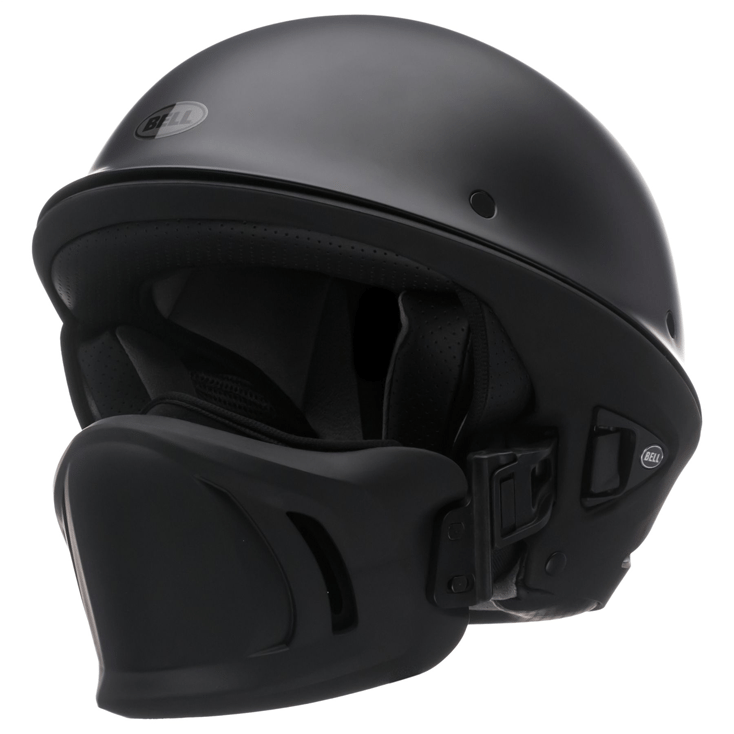 Best Value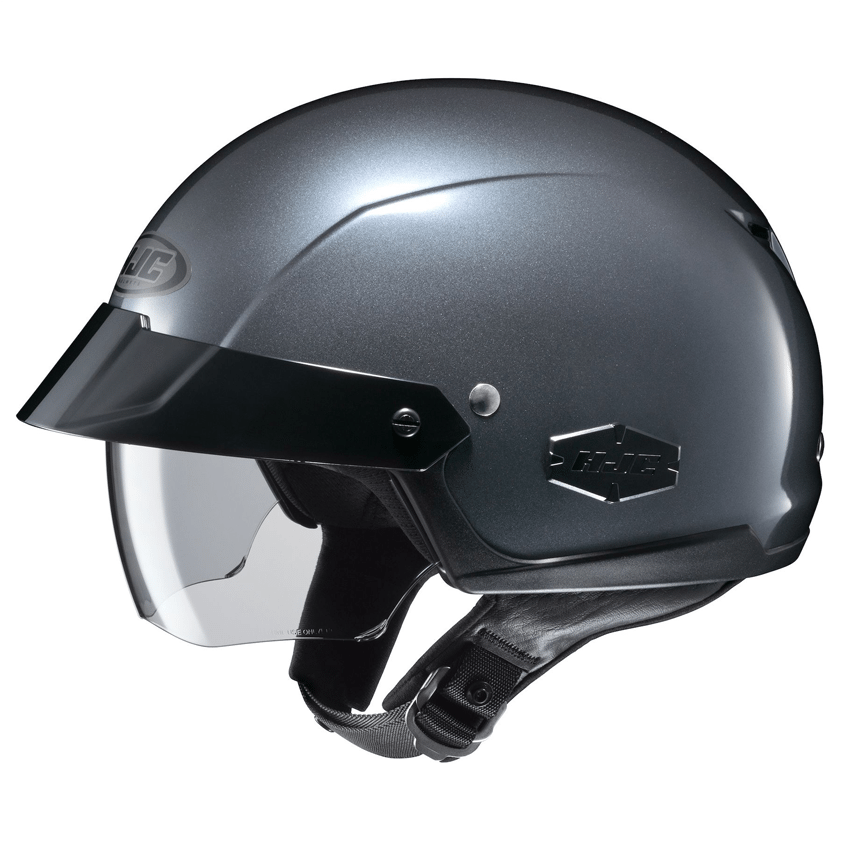 Fully Loaded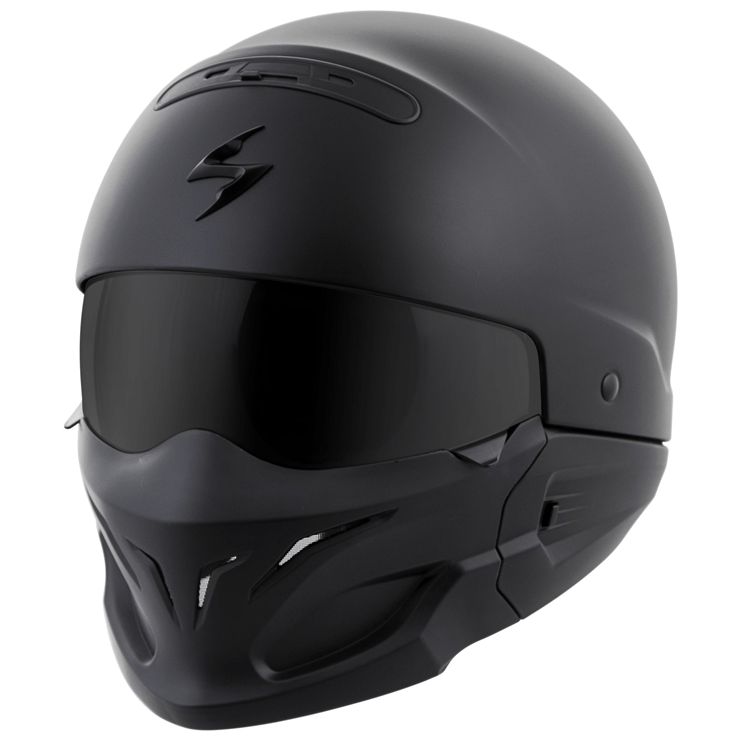 Other Great Options: Fly 9mm, AFX FX-70 Flag, GMax GM65 Naked Ghost
The Winners
In Detail
Best Overall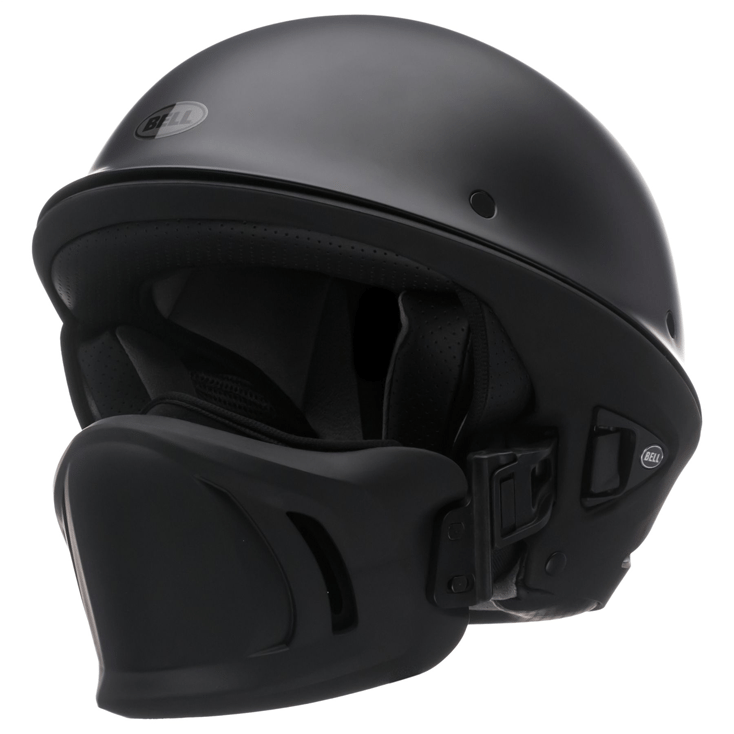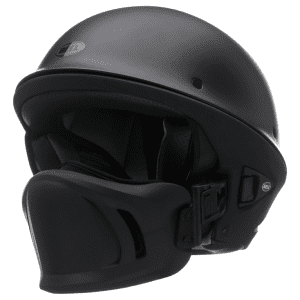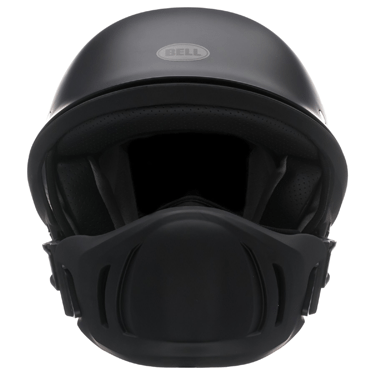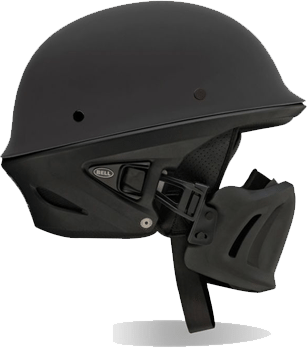 The Bell Rogue is more than just a bowl on top of your head – this helmet has a little bit of a back to it for added protection. On top of that, an adjustable and removable face mask not only adds a little bit of an intimidation factor, but protects you from road debris and weather.
The lightweight shell is speaker compatible so you can listen to your favourite tunes while tearing up winding roads. What's more, a removable and washable interior helps keep the Rogue clean and odor free.
Bell is known for making high-quality gear at a great price, and when it comes to protecting your head, you should be looking for the best of the best. That's why we're okay with the price being a bit high compared to other half helmets.
We're always comfortable recommending riders spend a bit more on a quality helmet, and the Rogue is certainly worth its premium.
Where to Buy Bell Rogue
---
Best Value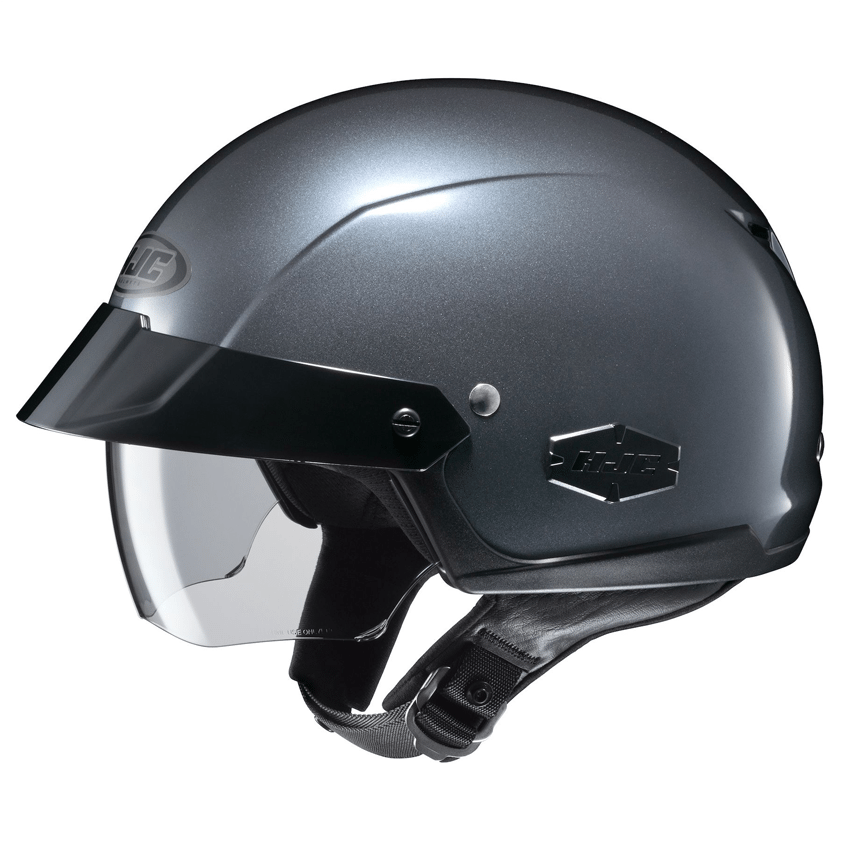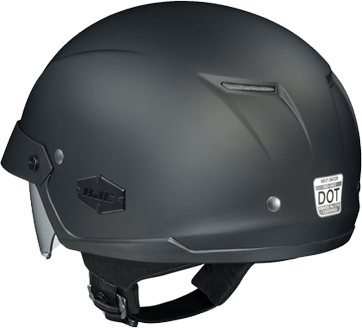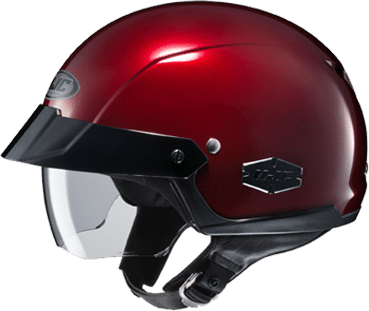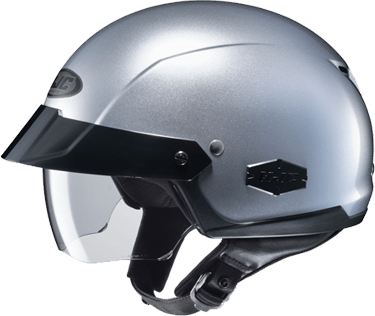 If you're looking for something simple, and that gets the job done, the HJC IS-Cruiser is the helmet for you. HJC has combined both good looks and sheer simplicity to bring you this helmet at a more than reasonable price.
There's no fancy features and there's nothing to break. The IS-Cruiser is simply a half helmet with a pull-down sun shield. When you consider the amount of money you'll save on not having to purchase goggles, a max price of $145.68 doesn't sound too bad.
We aren't the only ones who think the IS-Cruiser is a great value. Check out over 40 reviews by users who've rated this helmet at least 4 out of 5 stars!
Where to Buy HJC IS-Cruiser
---
Fully Loaded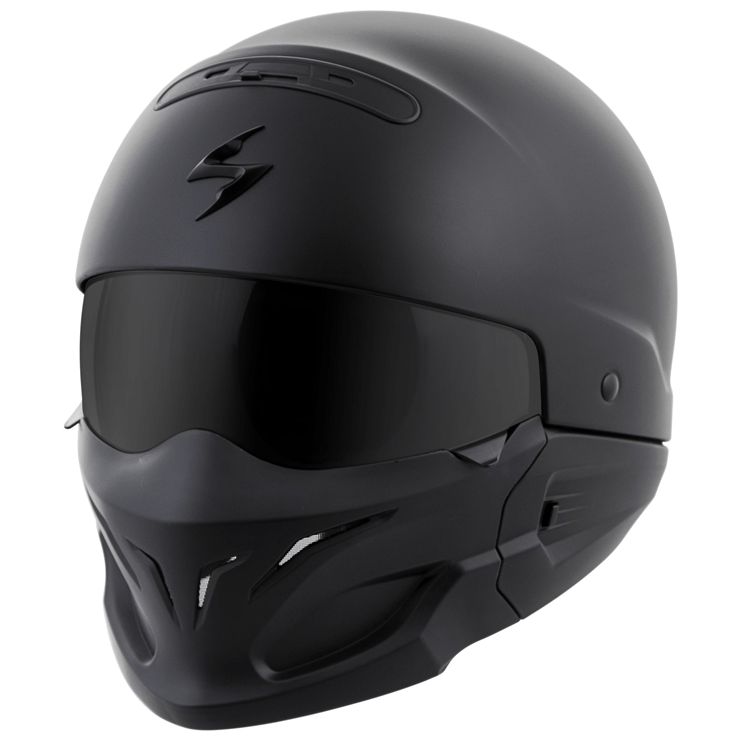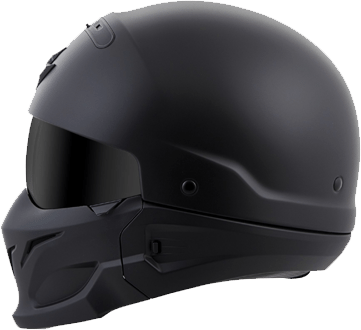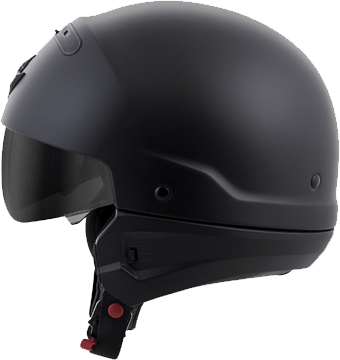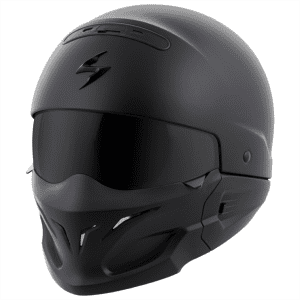 This bucket isn't your typical half-helmet – the Scorpion Covert provides the user with the option to customize this helmet into something more.
Snap on the rear bottom sleeve and transform this helmet into a ¾. Not only will it provide you with a little bit more attention, it will help cancel out noise. What's more, you can snap on the front mask shield to protect your face from bugs, debris, and wind.
But the features on this bad boy don't stop there. A aero-tuned ventilation system keeps your head cool while a moisture-wicking antimicrobial fabric liner keeps you dry. Removed ear flaps allow you to wear headphones, should you want to cancel out the rumble from your bike's pumped up exhaust (but we're confident you won't).
Where to Buy Scorpion Covert
---
Other Great Half Helmets
In Detail
Fly 9mm Helmet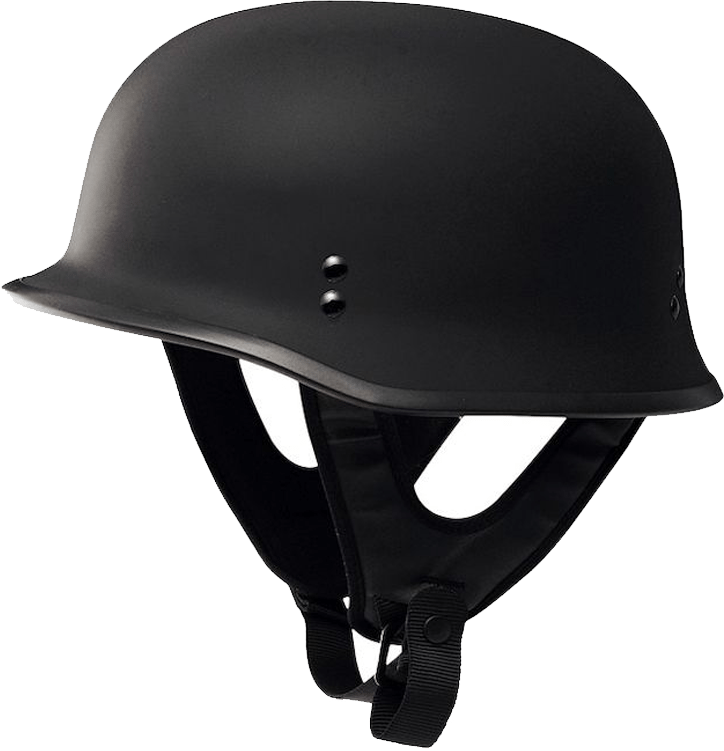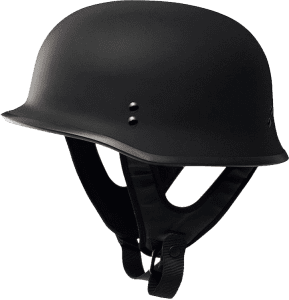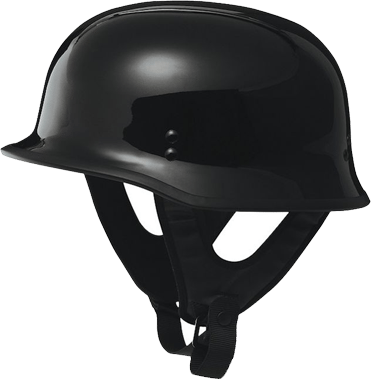 Perhaps the most simplistic helmet in this list, the Fly 9mm has only one purpose – to protect your head. The Fly 9mm is styled after the German WWII helmets to add a bit of style to your ride. The helmet comes without any features other than a removable comfort, dual density EPS liner.
The reason it has made it onto this list is due to its price. We understand that not all riders are looking for a helmet with a ton of features. As such, the Fly 9mm makes for a great pick as it is priced at an easy $59.95, but still adds a bit of flavour to the users style.
Where to Buy Fly 9mm
---
AFX FX-70 Flag Helmet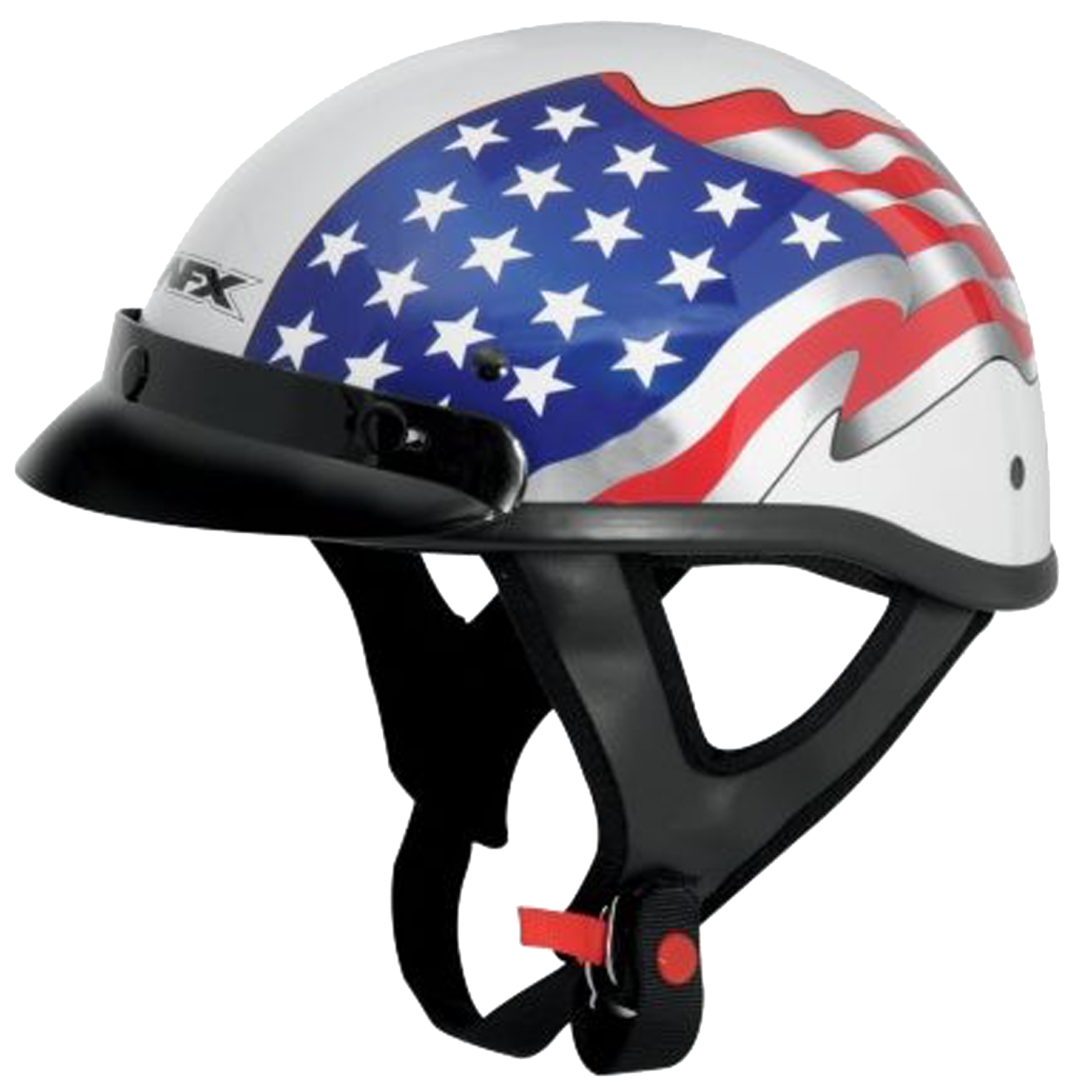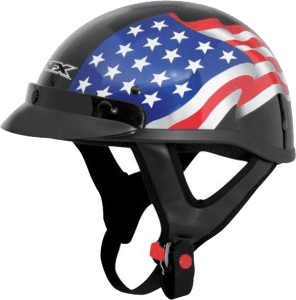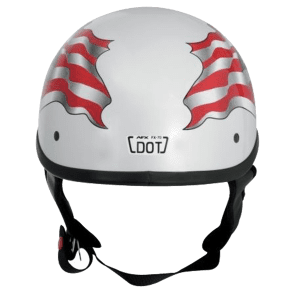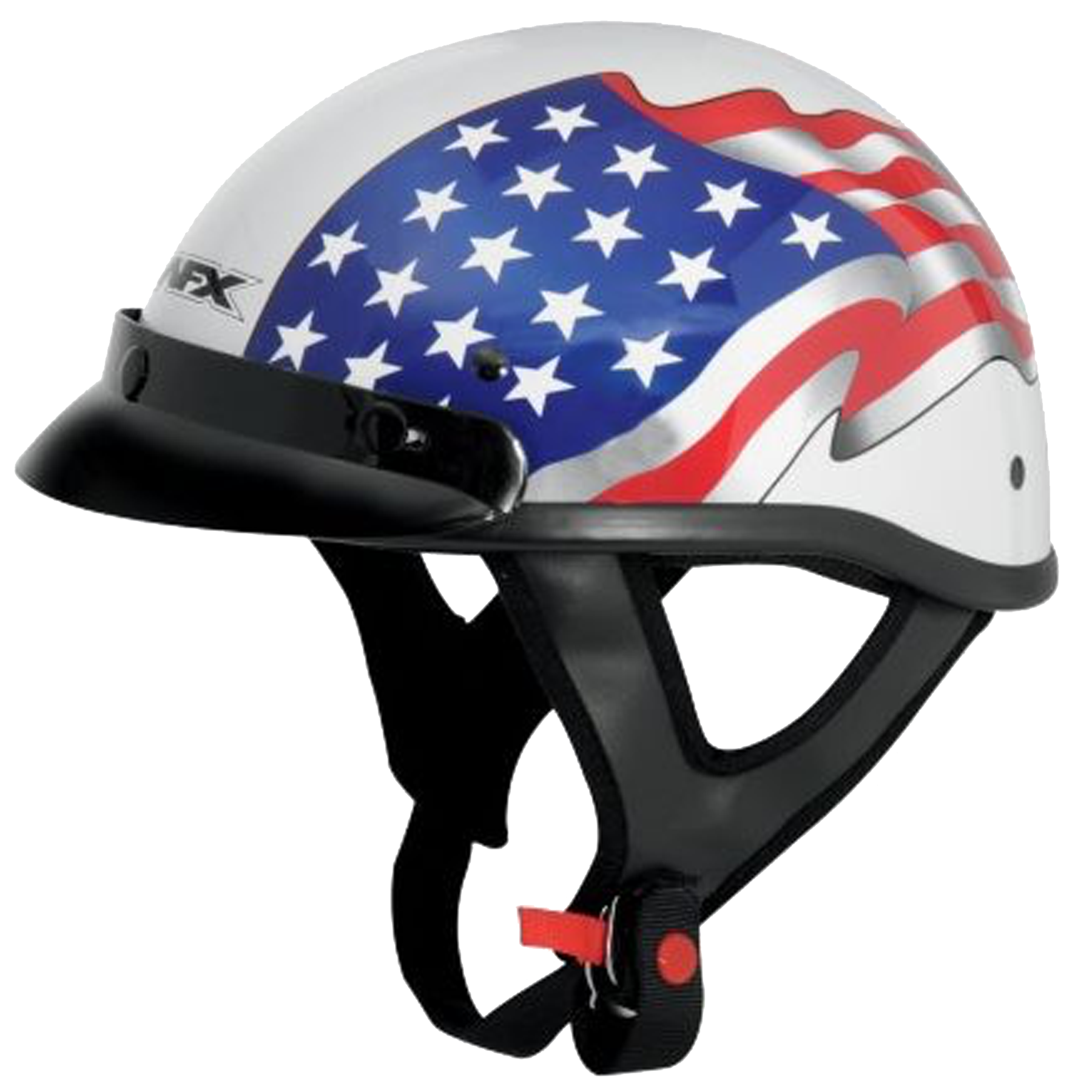 Nothing screams patriotism like wearing a half helmet with an American Flag waving on it. Well, perhaps a bike with a giant eagle on the side might top it, but at least it's a start.
The FX-70 doesn't come with any special features other than a small sun visor on the top, but that's reflected in its price. The FX-70 has an advanced aerodynamic shell design constructed out of thermoplastic poly-alloy which in turn makes it extremely lightweight.
The FX-70 goes to show that good looks don't always have to be associated with a high price. If you're in the market for a flashy helmet and aren't interested in it having all the bells and whistles, we recommend you consider the FX-70.
Where to Buy AFX FX-70 Flag
---
GMax GM65 Naked Ghost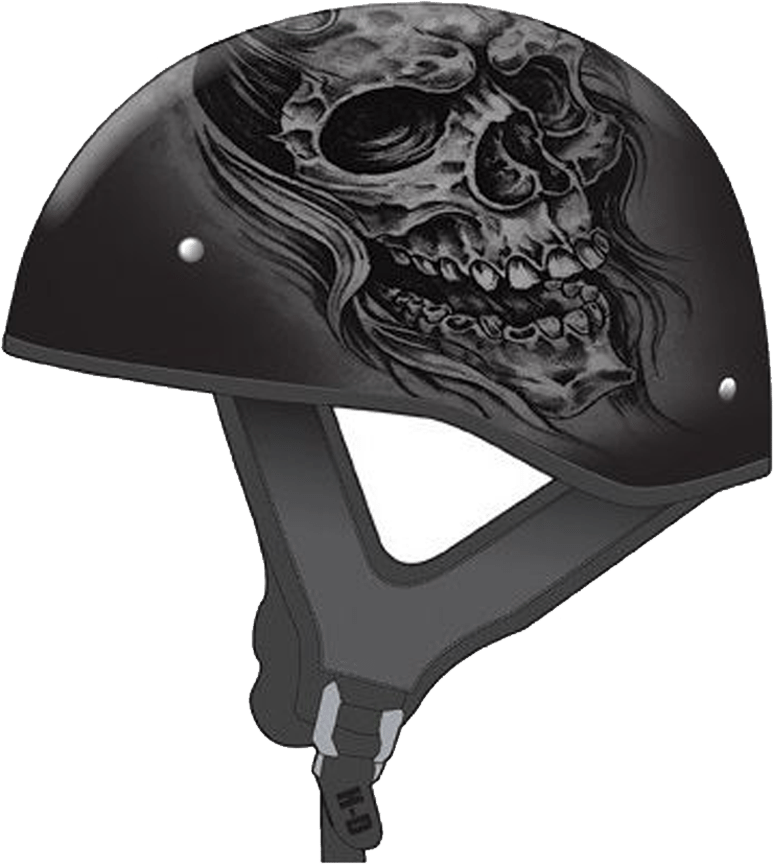 If you're not American, don't stress. The GMax GM65 is another bad-ass looking helmet for a more-than-reasonable price. The naked black shell is complemented with beautiful artwork of a skull. In fact, the artwork is so stunning that other riders will think you had it airbrushed by an artist.
The tinted sun shield comes complete with a simple no-spring design for ease of raising and lowering it. Best of all? The GM65 weighs in at just 2.11 lbs, giving your neck muscles a much needed break. After all, most guys buy half helmets because of how little they weigh.
Where to Buy GMax GM65

---