A friend who has been a devoted Honda Goldwing fan for years is seriously considering buying a BMW K 1600 GTL now that it comes with a reverse gear.
He's tested the big Beemer before and was impressed with the handling, light feeling and features, but the lack of a reverse gear was the sticking point.
Back at the launch of the K 1600 models in 2011 I asked why BMW didn't include a reverse gear like the Wing, but they said it would add too much weight.
Similarly, I asked Honda why they didn't have an electric windscreen like the K 1600 and they said it would add too much weight.
Now the K 1600 GTL arrives with both and the weight hasn't changed from 321kg dry.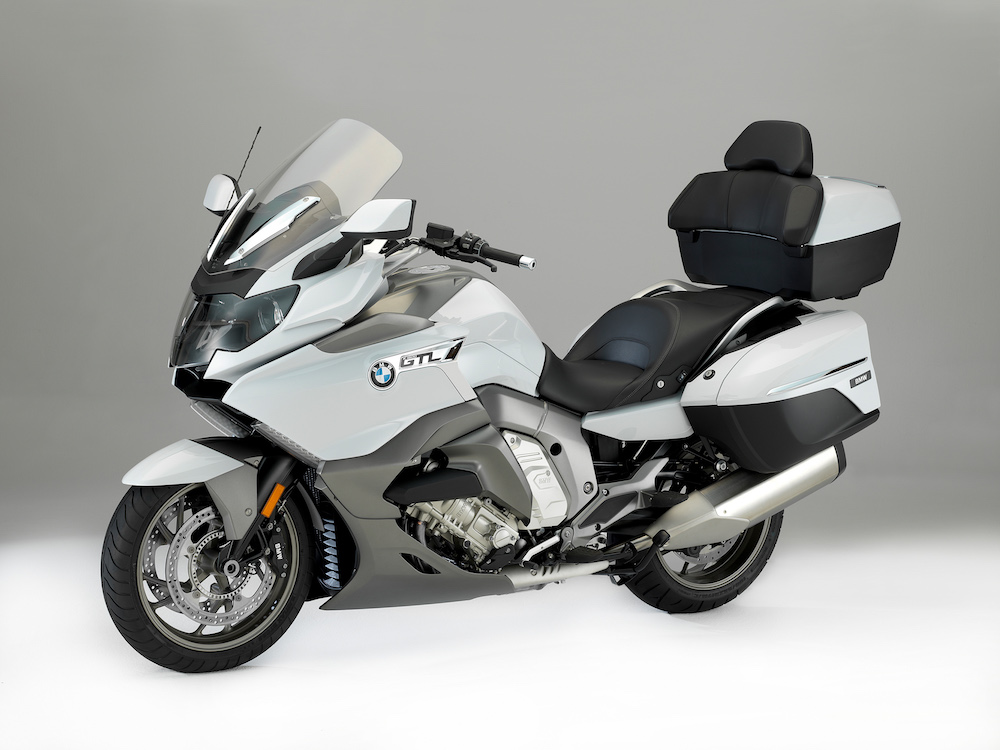 At the recent BMW Range Day in Melbourne I was given the opportunity of a short test ride on the new GT Sport with reverse and Shift Assistant Pro fitted as ex-factory options.
So basically it was a GTL without the top box.
What a weapon it is!
Even on a short ride around the tight and twisty roads and bumpy hills of Mt Macedon on an extremely hot day, the big Beemer felt like a much smaller bike.
The S 1000 RR leading the pack simply couldn't get away from the GT. And although it felt much like a race, it also felt supremely comfortable.
This thing hauls. And it will haul all the way around Australia in long and comfortable stints.
BMW Motorrad Australia Miles Davis told me I should pin it in first gear until it redlines, then shift gears without using the clutch.
So I did as I was told.
The result is probably the closest thing to being in an F1 car that a mere mortal can experience.
Fire up the six-pot engine and it hums like a turbine jet. You can hardly feel any vibration at all.
Wing lovers go all weak in the knees at the creamy smoothness of Honda's flat six. They would simply die at the extra creamy smoothness of this engine.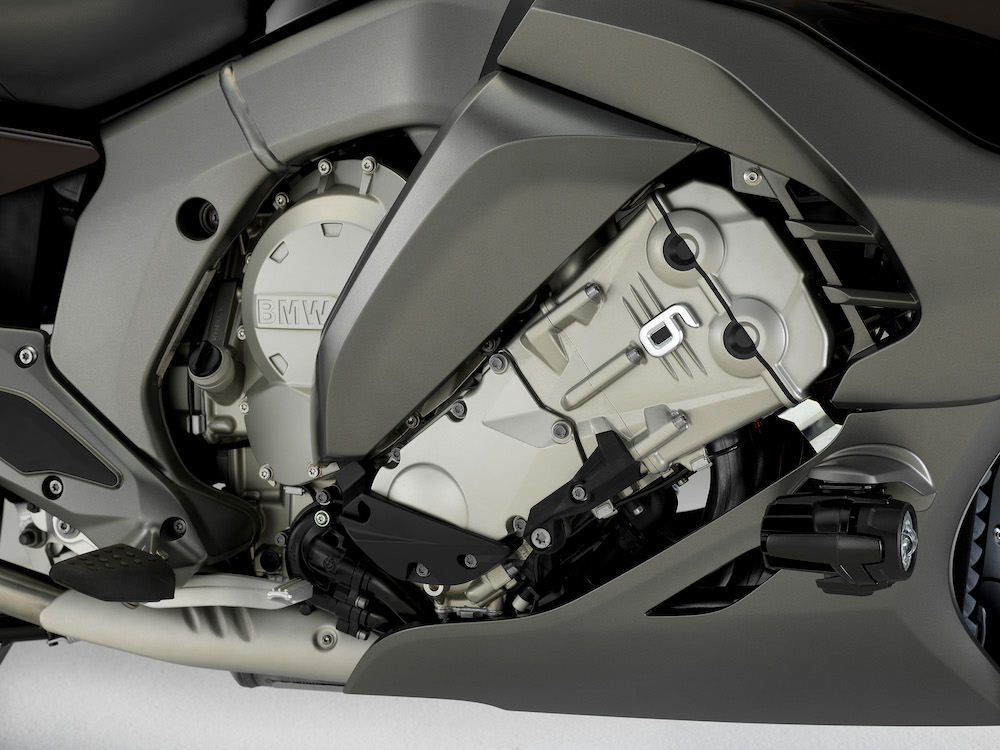 But that refinement belies the latent raw power unleashed when you do as Miles suggests.
Pinning it in first gear through to the redline blurs the scenery and draws the blood from your eye sockets. Consequently, I wasn't quite sure what crazy speed I had reached when I flicked up the gear lever without using any clutch.
I was expecting all sorts of mechanical noise and jerkiness, but it simply changed its screaming F1 noise frequency, slipped silently into gear and the scenery blurred like the universe in Star Wars when they hit warp speed.
The same goes for all the gears up and down. In fact, I only used the clutch on take-off and landing!
British market research by the firm Technavio has found that demand for semi-automatic transmission (quickshifters, dual clutch and scooter centrifugal clutch) will increase 21% in the next five years.
As for the electric reverse gear, it's called Reverse assist, because it's not a gear.
It's actually a reversing of the electric starter motor, the same as in the Wing.
Switch on the engine, engage the "R" button and then hit the ignition and it will start slowly moving backward.
There are so many hi-tech and low-tech features on this bike, it would take a review twice as long to mention them all.
But I will mention the electric windscreen which is a must. At warp speed it wanted to spit me off in a turbulent stream, but then I hit the windscreen button and the screen rose and cocooned me in a bubble of still air.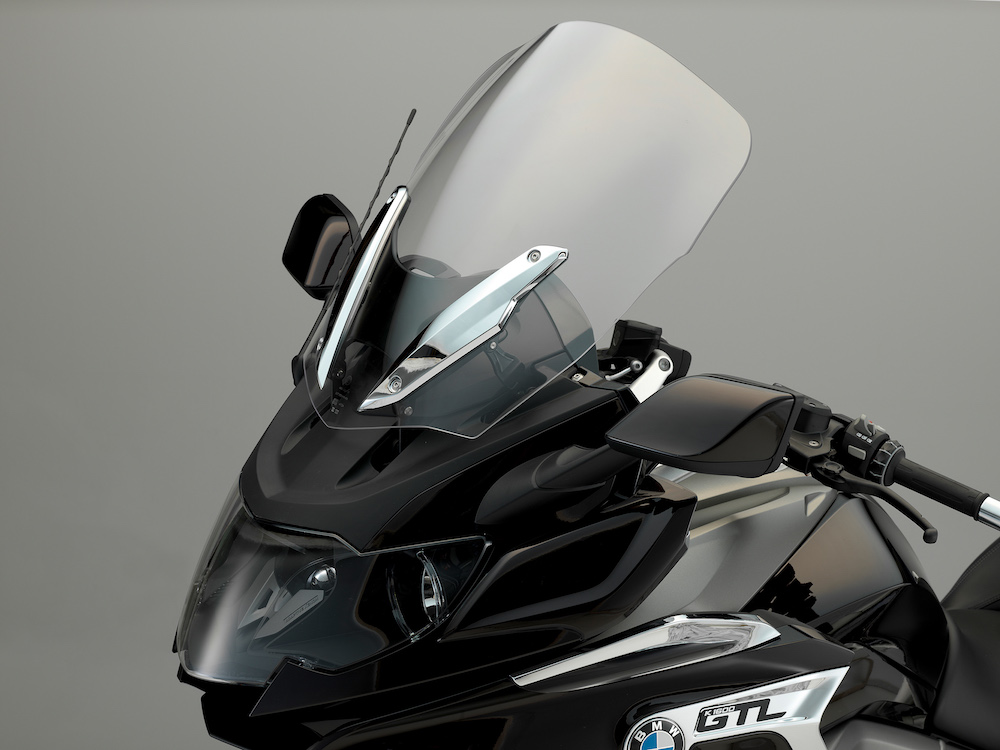 There is also GPS, electric suspension, ABS Pro, Dynamic Traction Control DTC, keyless starting, hill start control, adaptive xenon headlights, Brembo brakes, grip and seat heating, height-adjustable seats, multi-controller, three riding modes, cruise control, etc.
And next year, the K 1600 models will also get the SOS button as an ex-factory or aftermarket option.
It's called Intelligent Emergency Call and it automatically contacts emergency services if the bike detects it has been involved in a crash. You can deactivate it or you can manually call.
BMW Motorrad Australia boss Andreas Lundgren says there are still some issues to work through with network coverage in Australia, but he hopes to have it available in 2018.
If you want to cruise around the nation in absolute comfort with F1 power and all the technology you can imagine, the K 1600 series is the ultimate. It will make the Goldwing look and feel like a World War II battleship by comparison.
The big Beemer touring series grows this year with the launch of the K 1600 B in September. Price is yet to be announced.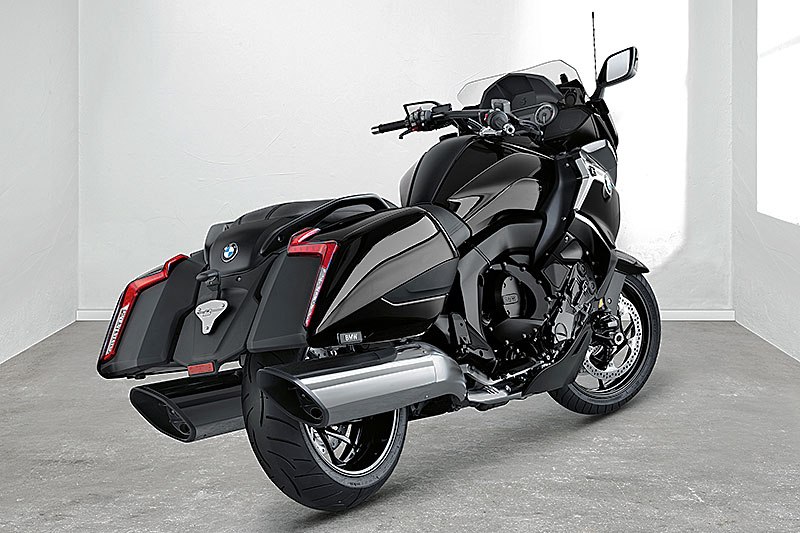 Meanwhile, the 2017 K 1600 GT costs $36,490 (Sport $38,490) and the updated K 1600 GTL arrives in May at $37,990 (Elegance $40,490).
Updates for 2017 include Euro4 engine with no loss of power or torque (118kW and 175Nm), improved electronic suspension and updated instruments.