While two-wheeled Kawasaki bikes continue to play Bonnie and Clyde with the "Top Gun" franchise, the sun-kissed shores of Algarve have birthed a new kind of aeronautically-inspired custom eye candy to ogle. 
Meet Rusty Wrench Motorcycles' Top Gun-inspired R 18 – the shop's answer to a national cry for projects fit to represent Portugal in BMW's international R18 Customizing Championship. flick-inspired bikes are rarely in good taste, but the theme of the challenge couldn't be ignored, so Rusty's team set to spinning a scoot worthy of Maverick's recent blockbuster hit.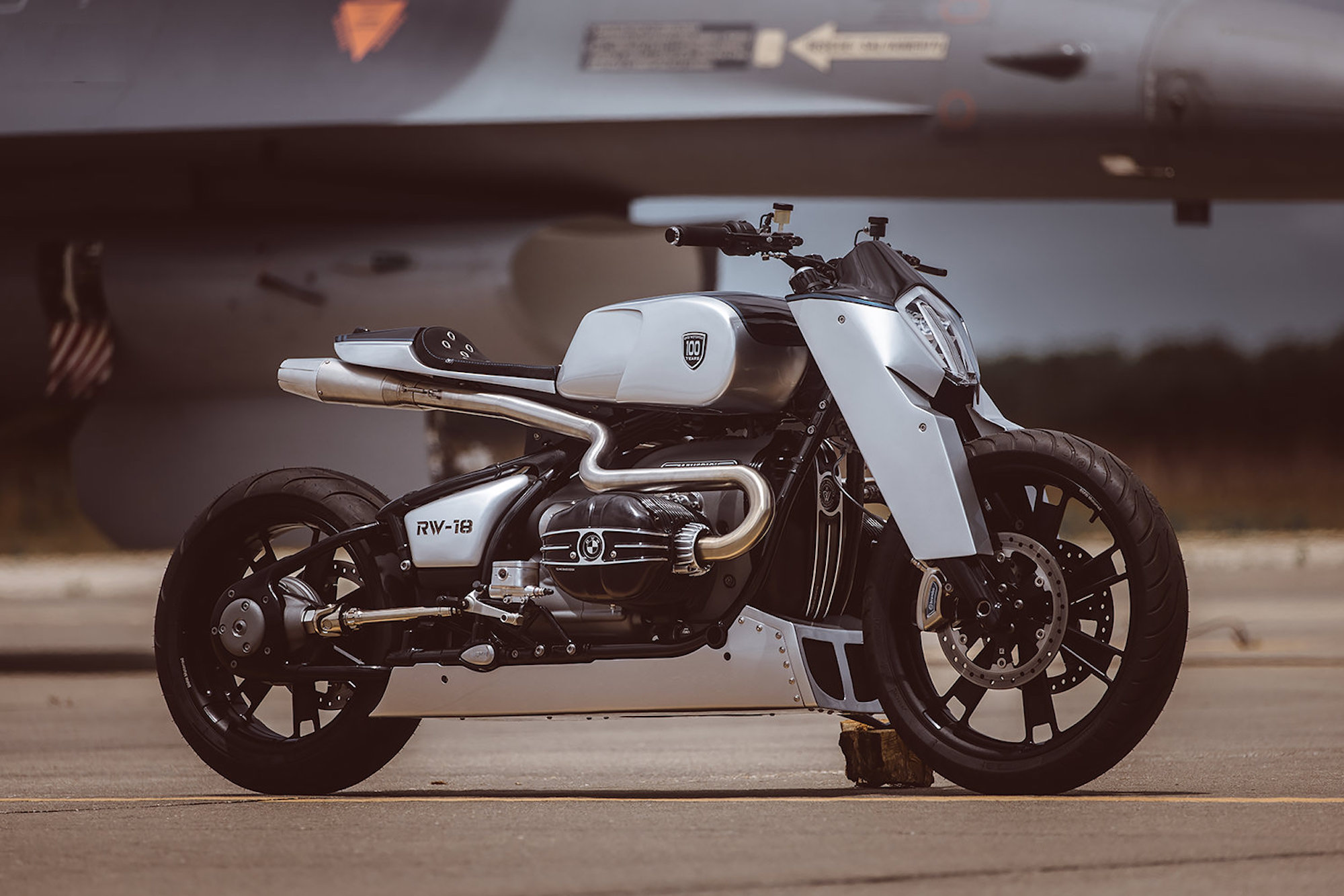 According to BikeEXIF, the R 18 was stripped to her chassis bones, leaving only the original side covers; after this, a chonky belly pan was added to mimic an F-16 fighter jet's air intake inlet, while scooped shoulder fairings were lovingly molded to add to the R 18's frontal aesthetic.
There's even new seat upholstery, a custom gas tank, and an equally custom tailpiece, the latter of which shows off an up-tilted end like a plane's horizontal tail.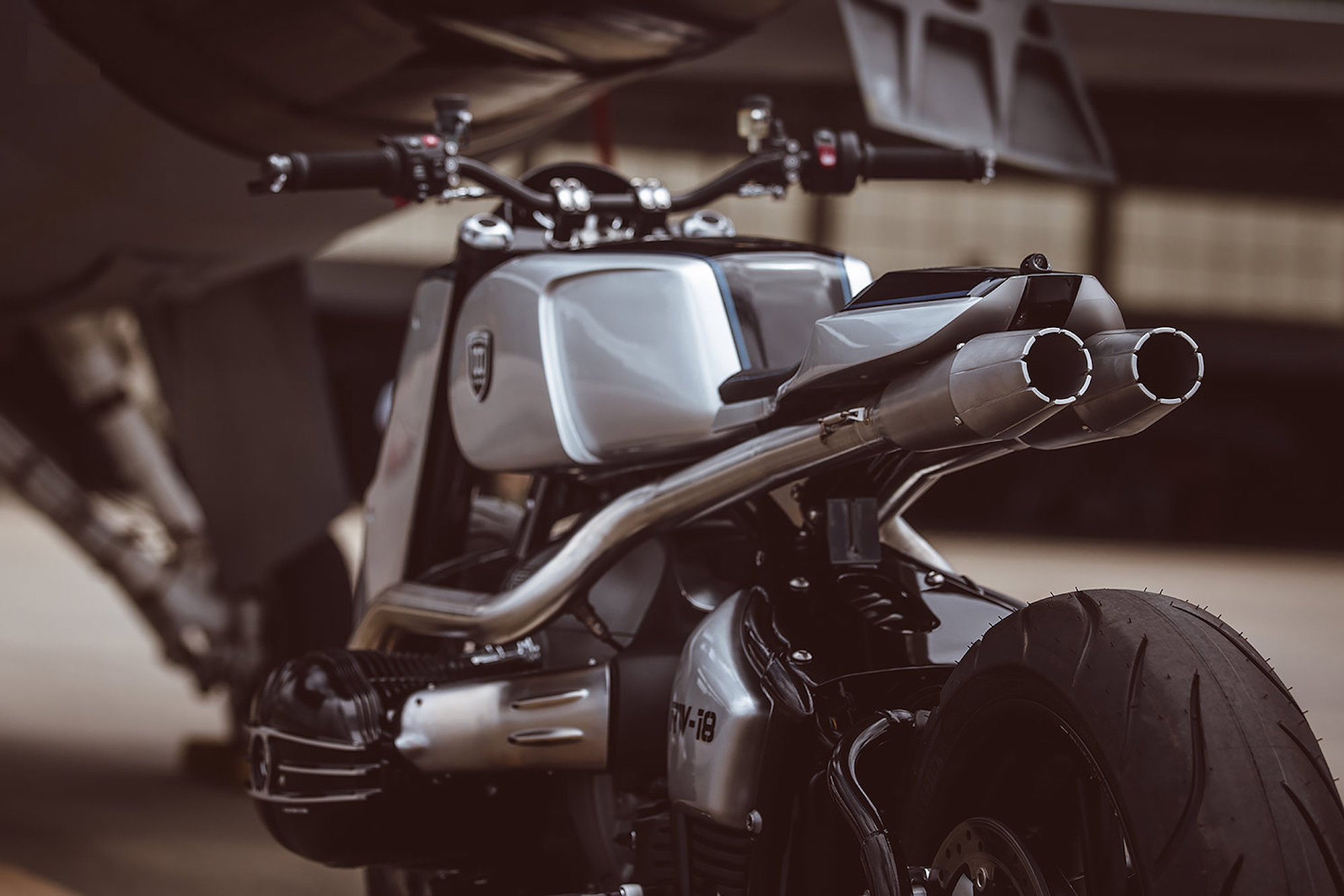 Front LED duty was provided via a KTM headlight – a fantastic choice for edgy looks – while wheels were changed to​​ Roland Sand's 21F/18R alloy units.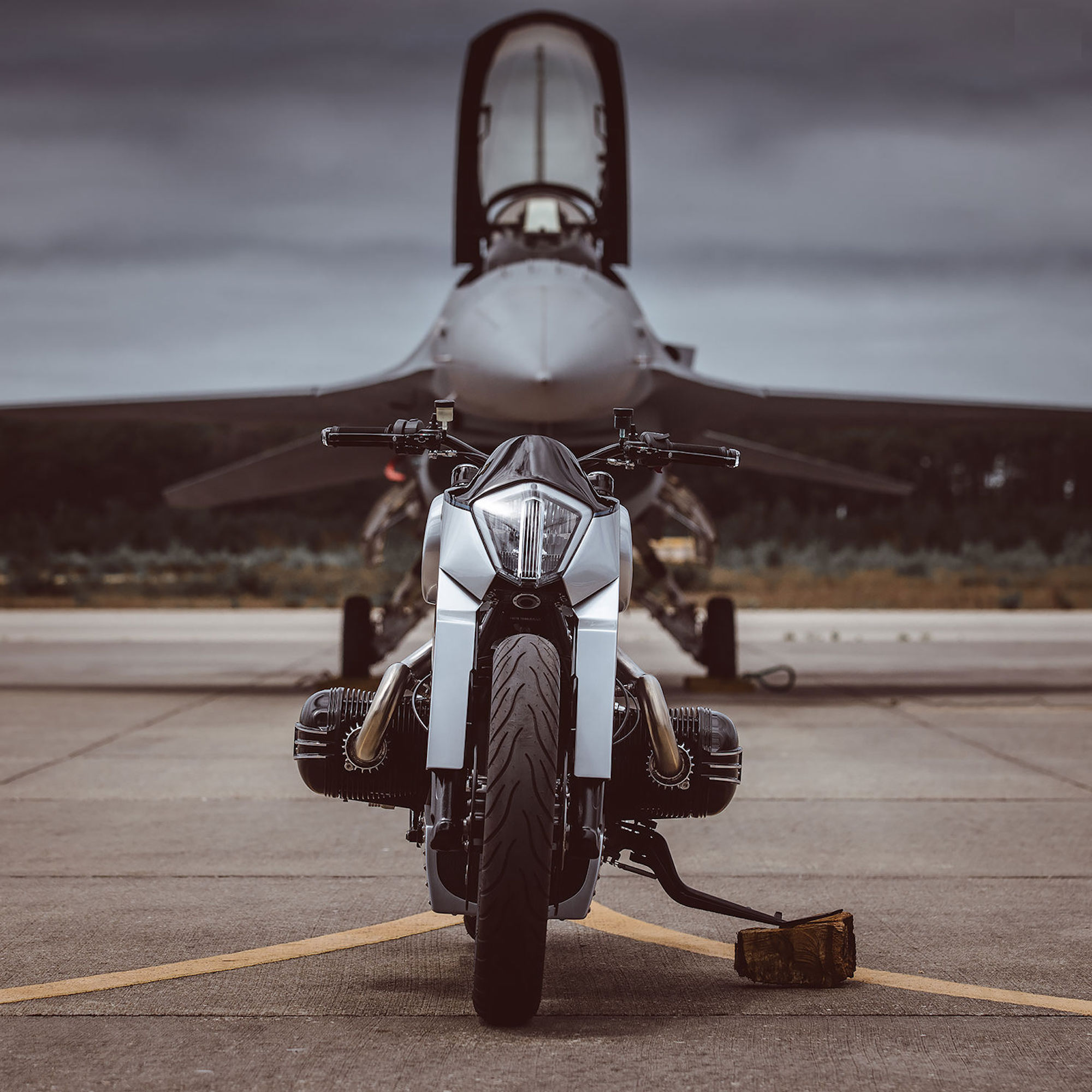 Of course, no custom job would be complete without a show-stopper of an exhaust; in this case, the pipe wraps over the boxer's horizontal cylinder to shoot out the back of the bike, creating the familiar line of an F-16's silhouette.
Rusty's team even built end caps for the mufflers – units that look strikingly similar to a fighter jet's afterburners.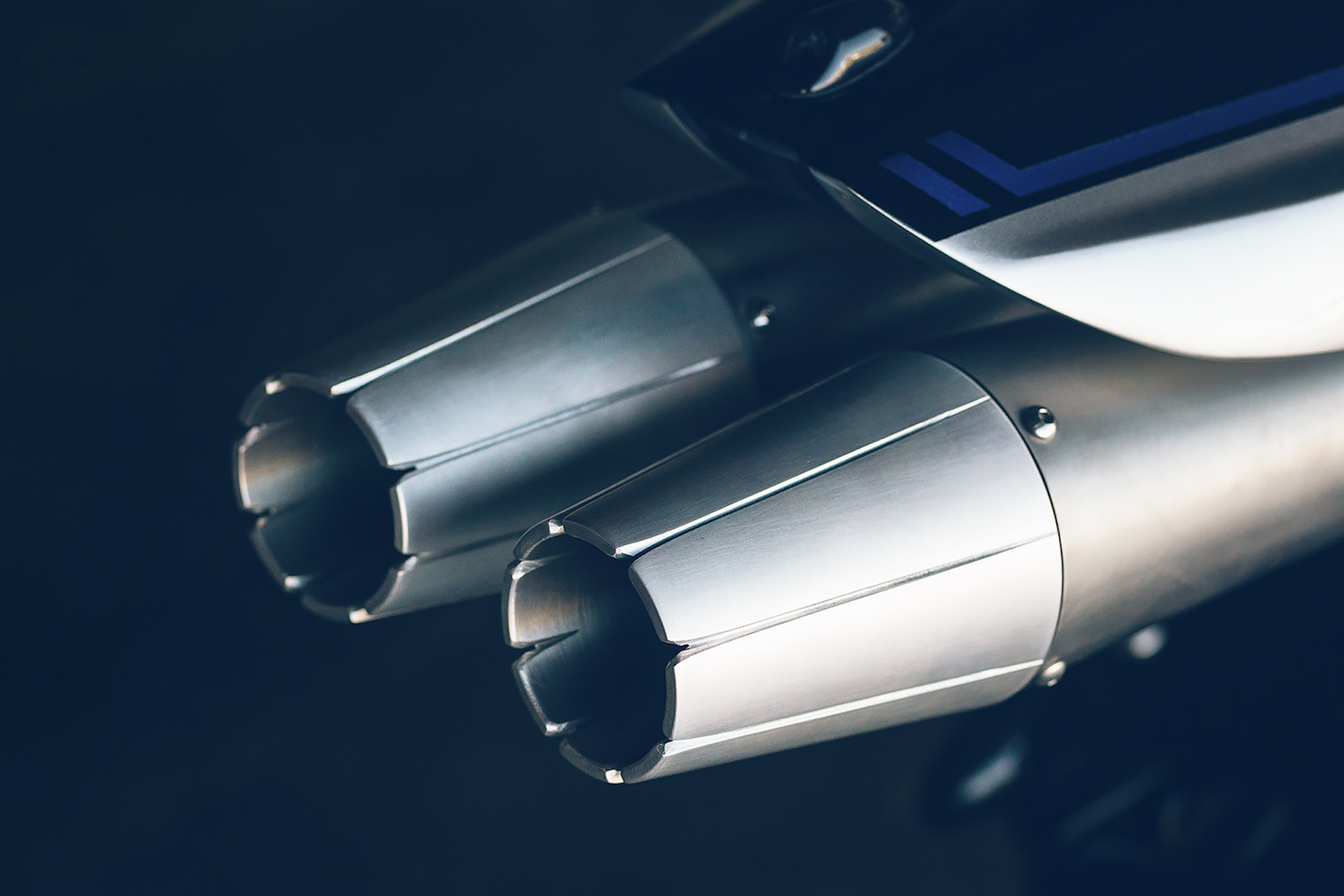 Dome fasteners, BMW x Roland Sands engine covers, a custom windscreen, higher footpegs, and a new handlebar with RS risers and Motogadget ends complete the assembly line of special componentry; there was no need to go too fancy on other workings, so the suspension has remained the same for this build, as has the R 18's dash. 
Rusty has commemorated BMW's 100th anniversary with emblems for the tank, but that addicting boxer heart gets the 'Maverick'badges. 
What do you think of Rusty Wrench Motorcycles' new Top Gun R 18?
*Media sourced from BikeEXIF*