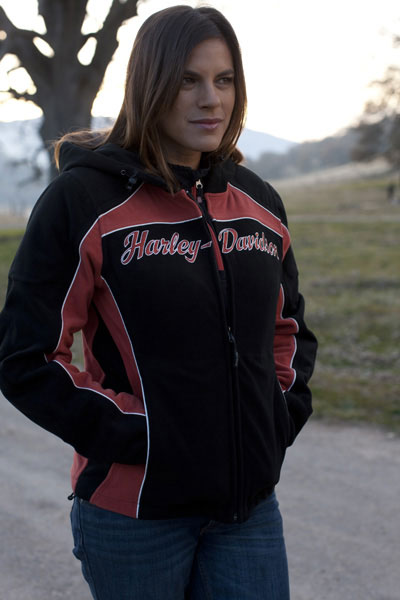 Our 12 Days of Christmas countdown continues with nine Harley jackets from the 102nd Harley-Davidson Genuine Motor Parts & Accessories catalogue.
We started the 12 days of Christmas countdown with 12 shirts from the Harley sportswear range. Check it out here.
We continued with 11 Harley gift items which you can see here.
Then it was 10 cleaning products to protect your Harley's bling.
Today, we have nine Harley jackets.
Nine, you say! Who needs nine jackets?
Well, there's riding jackets for you and your pillion for the different seasons in leather and textile, plus there are also casual "après-riding" jackets for leisure wear.
As you can see, it's pretty easy to fill your wardrobe with Harley jackets.
We've chosen most of the riding gear from the FXRG range which is tough, weatherproof and come with a new limited lifetime warranty.
1 The FXRG leather jacket ($911.43) is waterproof and has a mixture of leather weights in various parts for comfort or extra protection. There are vents for when it gets hot and removable body armour and kidney belt.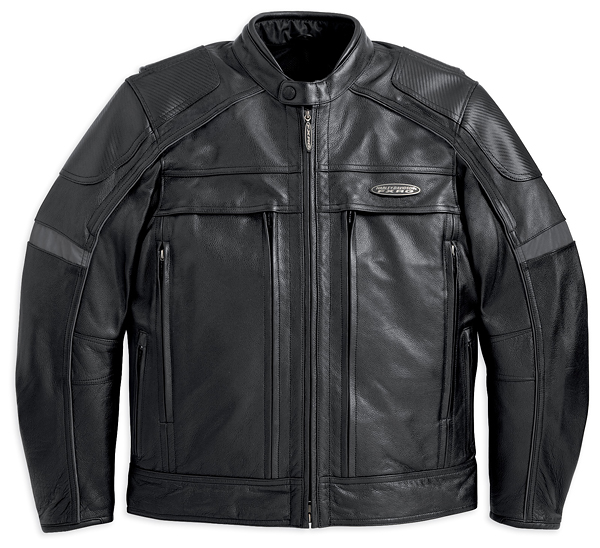 2 There is also a midweight version of the FXRG leather jacket for milder weather which is also waterproof and costs $852.41.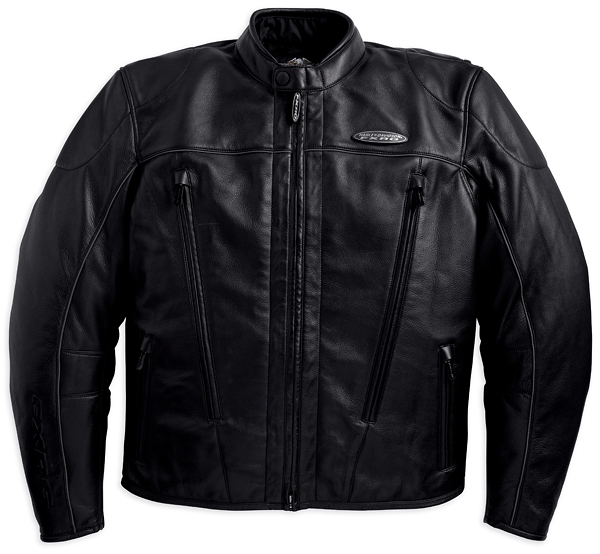 3 For those who like the practicality and touring comfort of a textile jacket there is also an FXRG model ($721.27) with a 100% nylon shell with Cocona Technology wind- and waterproof membrane and a fixed Cocona Natural Technology mesh lining.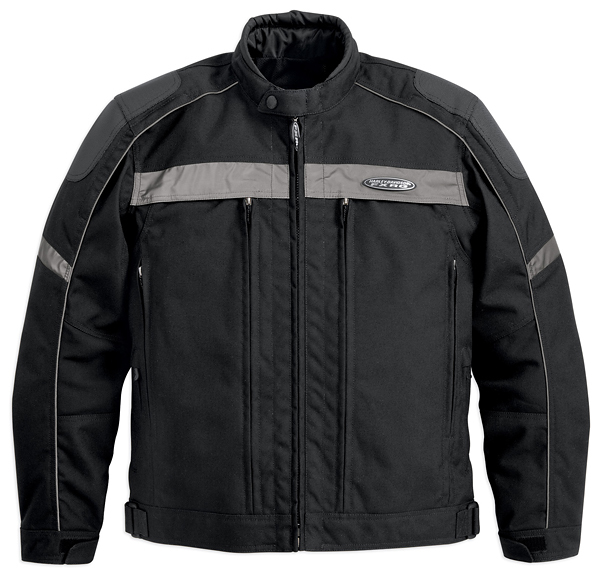 4 Women can be more practical than men, so we've chosen the FXRG Functional Jacket ($721.27) with stretch Cordura material in strategic locations for comfort and a removable, lightweight and breathable PrimaLoft warmth liner that can also be worn separately.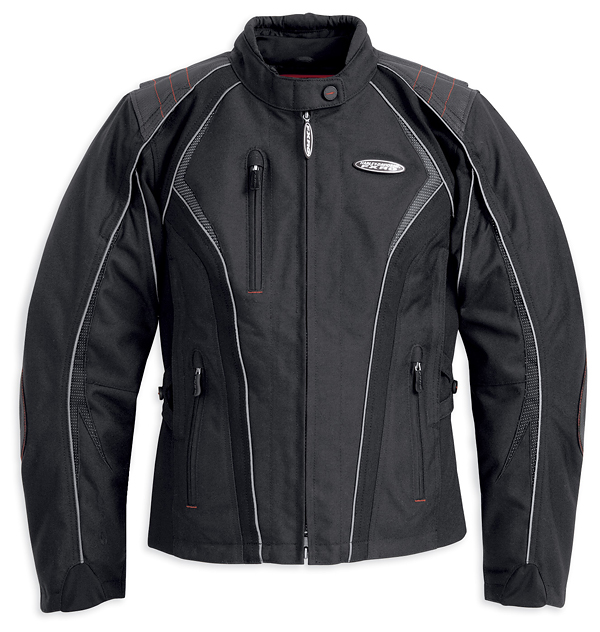 5 The women's FXRG Leather Jacket ($852.41) has lightweight cowhide leather with Cocona Technology wind- and waterproof membrane like the men's leather jacket.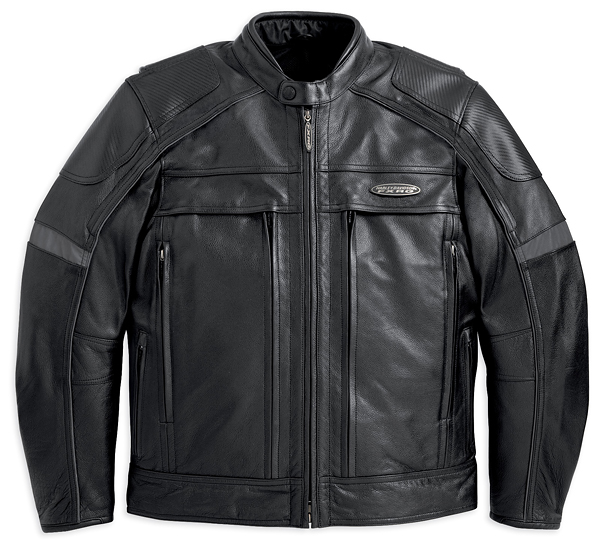 6 Women can look and feel cool in this Harley Signature II Mesh Jacket ($144.25).


7 For men's casual wear, there is the traditional Harley Denim Jacket ($111.46) with embroidered Bar & Shield graphics on the back.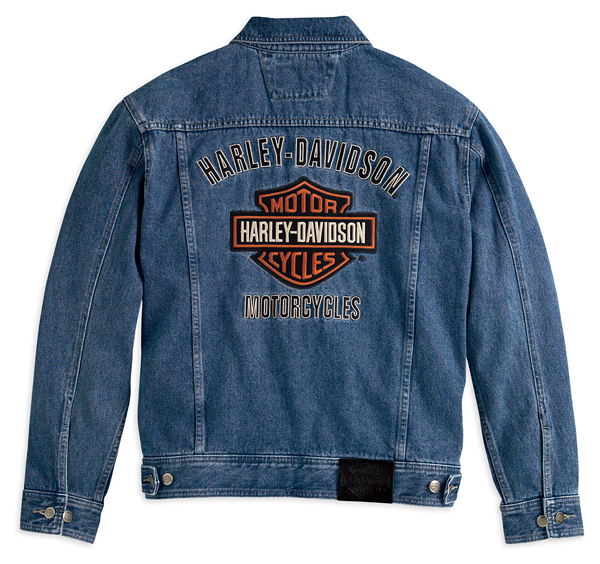 8 Women's casual wear includes this Embellished Denim Jacket ($118.02) has adjustable waist tabs and rhinestone rivets and embellishments to add bling.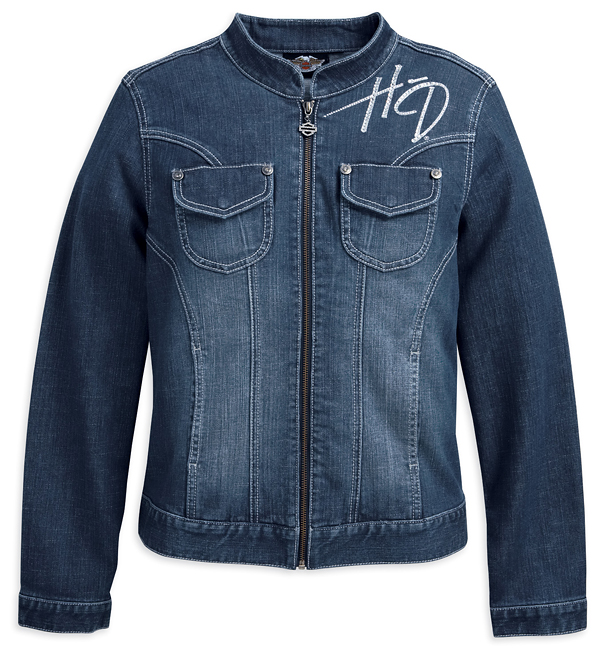 9 For the summer rain, there's the Harley Canal Street Rain Suit ($157.37) made of Microdenier waterproof ultra light poly fabric that rolls away into a small package. It features a separate jacket and pants.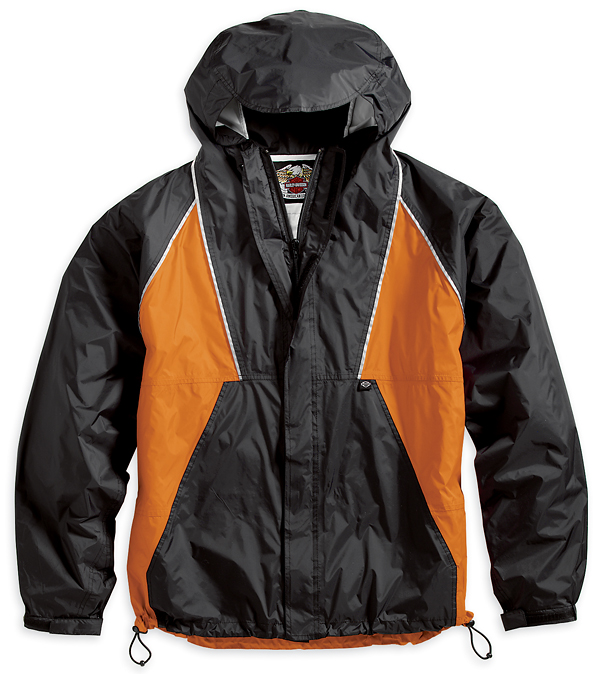 Stay with us as we count down to Christmas Eve when we will reveal the ultimate present all Harley fans would love to see parked under their tree.