Riders have been invited to celebrate the life of Rev Dr John "Bullfrog" Smith, the founder of the God's Squad CMC, radical preacher and long-time social justice campaigner.
"Smithy" passed away from cancer at home on 6 March 2019 with his wife of 51 years, Glena, by his side.
His funeral service will be held on Saturday (23 March 2019) at 2pm at the Wave Baptist Church in Ocean Grove, corner of Wallington Rd and Lake Ave.
Rev Smithy was known and respected by many riders over many decades for his support, counsel, charity work and his vocal crusade against anti-association laws.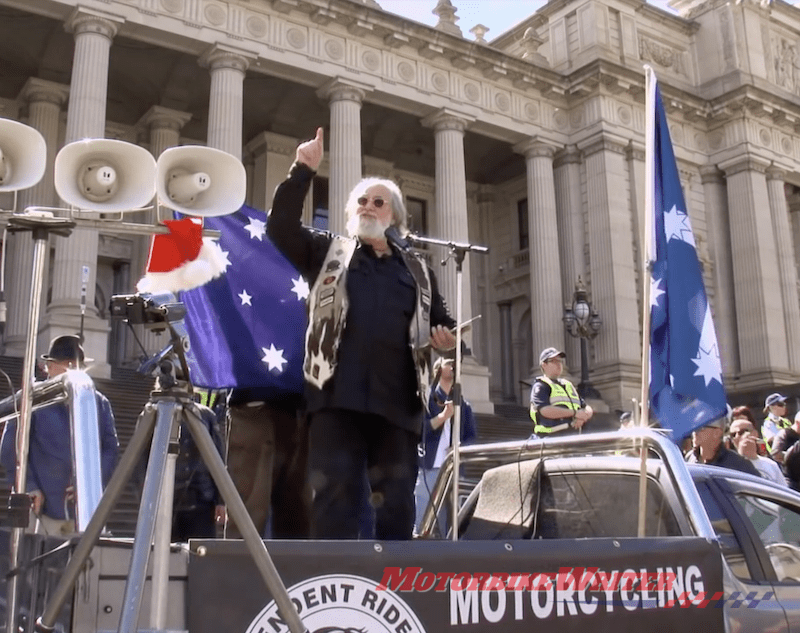 He even addressed the National Press Club on 5 August 2009, telling the press why the commonly called "anti-bikie laws", wouldn't work.
Rev Smithy was also an author and was known in professional speaking circles as the "Blues Preacher: Motivational Speaker, Doctoral Researcher  of Cultural Anthropology, Author, Advocate, Social Commentator, Biker, and Unorthodox Evangelist."
Many knew him as "Bullfrog" because he was "the loudest noise in the pond" says his wife, Glena.
Smithy documentary
His life story is told in the documentary film simply titled "Smithy".
God's Squad CMC formed in the late 1960s, but expanded under Smithy's leadership from 1972.
The film synopsis says Smithy had agonised over the inability of the church to be culturally relevant and engaged with the important social and political issues of the day.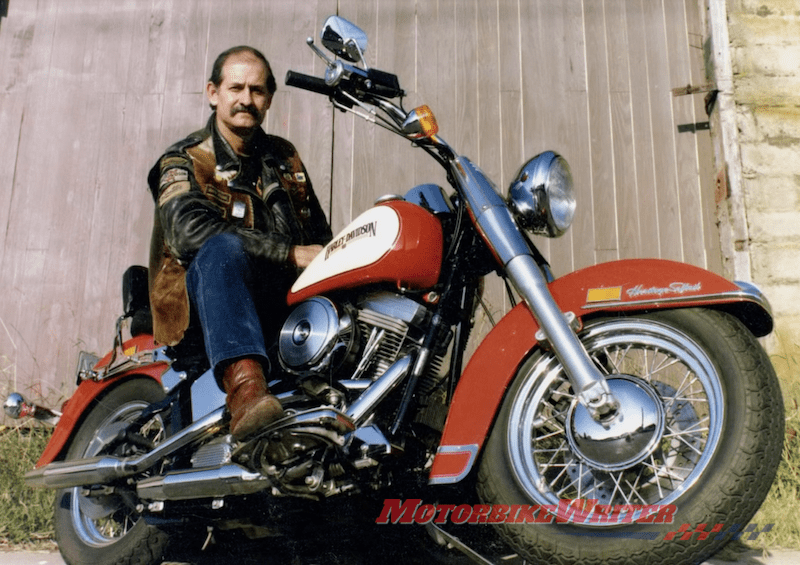 "In the twinkling of an eye, he went from strait-laced suburban preacher to sharing the stage at Hells Angels' concerts to addressing a full hearing of the United Nations Human Rights Commission," it says.
"Smithy has been jailed and nearly executed in the Philippines for defending the rights of rural peasants, and has been an advocate for the marginalised peoples of Mexico, El Salvador and Nicaragua.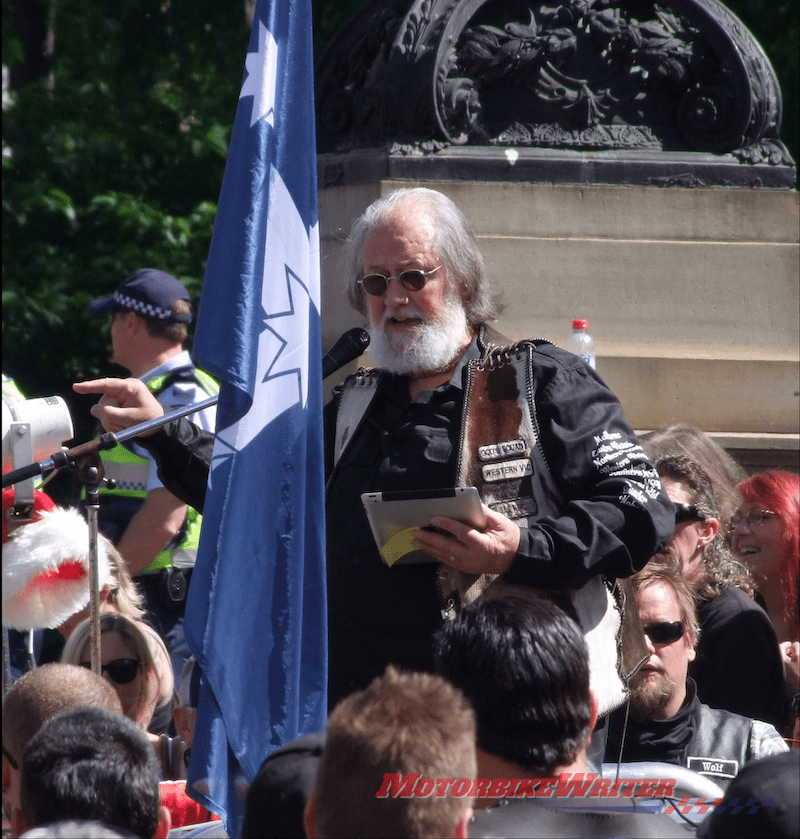 "He has spoken around the world, making friends of like-minded crusaders such as Bono and Jimmy Carter. God's Squad has also gone global with chapters now in New Zealand, United Kingdom, Norway, Finland, Germany, Ukraine, Netherlands and the USA.
"Across four frenetic decades, Smithy set up several flourishing community churches with associated welfare arms; completed a doctorate focussing on cross-cultural studies, corporate culture and globalisation; wrote five books; and with his wife, Glena, had three children  and seventeen grandchildren."