Triumph triumphs as the most satisfying motorcycle brand in the market, according to about 700 riders surveyed by customer satisfaction research and ratings business Canstar Blue.
It is the second year in a row that Triumph has topped the annual motorcycle survey won by Yamaha in 2016 and Harley-Davidson in the first year of ratings in 2015.
The ratings compare motorcycle brands on factors including reliability, style, handling, comfort, value for money, point-of-sale service, technology features and overall satisfaction.
Triumph was followed by Ducati, Harley-Davidson, Yamaha, Honda, Suzuki, Kawasaki and BMW.
These were the only brands mentioned as they must receive a minimum of 30 responses to be included in the ratings.
Surprisingly, KTM was not included despite being the fourth-biggest selling brand in Australia behind Honda, Yamaha and Kawasaki in the latest FCAI industry figures.
Canstar Blue has also rated helmets, gloves, jackets, boots and tyres. Click on the relevant item to read our report.
Brand triumphs
Triumph top scored with a full five stars in five of the eight categories — overall satisfaction, reliability, style, handling and comfort. It shared top ratings with Ducati in handling.
Ducati also scored a full five stars for technology features while surprisingly Triumph scored "not applicable" despite modern Triumphs — even their "retro" Bonneville range — having a raft of hi-tech features.
Yamaha and Harley-Davidson scored a full five stars in value for money and Harley also topped point-of-sale service.
Myths and anomalies
Some interesting anomalies emerged that seem to defy old motorcycle myths.
For example, Japanese brands usually win on reliability in surveys such as the 2015 American consumer advocacy magazine Consumer Reports.
However, Suzuki, Kawasaki and Honda bottom rated with three stars, along with BMW, while Yamaha was second with four stars along with Harley and Ducati.
Another shattered myth is that Harleys don't handle. Well, not according to the 700-odd surveyed by Canstar Blue. Perhaps they've ridden the improved Softail line-up!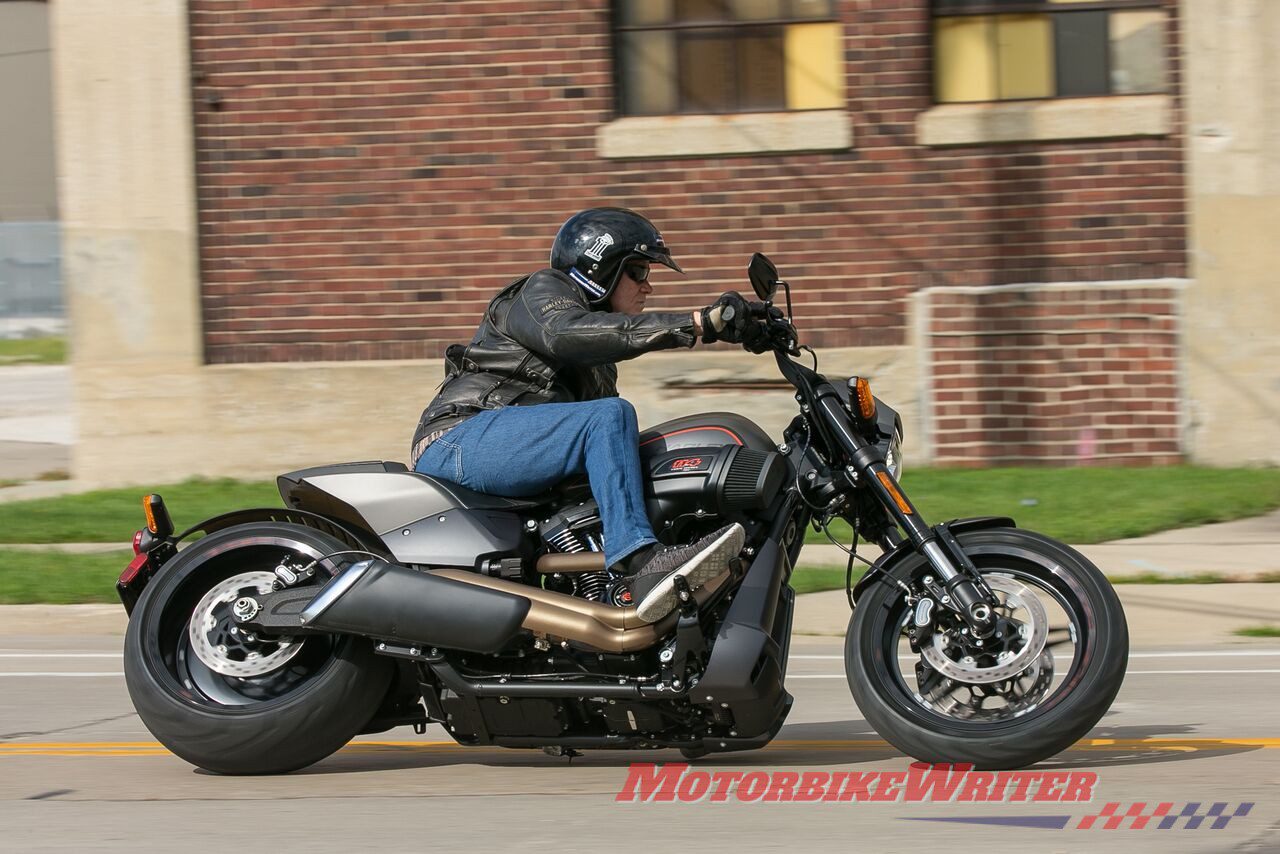 Harley rated second alongside Yamaha, one star behind Ducati and Triumph.
Another interesting point is that BMW was bottom in all the scores with just three stars, including technology for which the German brand is considered one of the industry leaders.