UPDATED SEPTEMBER 11: A recent US survey found that customers want test rides more than anything; discounts included. Sounds simple, but some dealers are reluctant to put on demo bikes for test rides.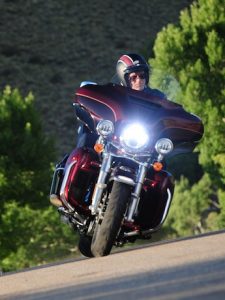 Thankfully there are some exceptions and Harley-Davidson is one with its innovative promotion, The Great Escape. All riders had to do was test-ride a Project Rushmore Touring model (Road King Classic, Street Glide, Electra Glide Ultra Classic or Ultra Limited) and win one of four trips to Queensland's beautiful Glasshouse Mountains region for five days of riding and personal challenges, including abseiling!
After the test ride, participants received an email invitation to enter and had to answer the question, "What did you love about the test ride on the Rushmore Motorcycle?" in 25 words or less. The competition ended last month and the winners have been announced (including their winning comments): 
Dean Vicary, Perth – "Smooth.  That's it in one word! I don't think any other motorcycle could be as comfy as well as look so cool!"
Gregory Anderson, Kurrimine Beach

 – "

Wife aboard, music pumping, extra torque got the motor thumping! Cruised for miles, yet my ass wasn't sore! What a RUSH! I want MORE!"
Peter Jarvis, Glen Waverley – "The Rushmore is designed for pure, unadulterated riding pleasure for when there is no more rush and time just doesn't matter."
Phil Herriot, Dunedin New Zealand – "Like asking what thing I like most about Elle McPherson . 'Every bloody thing'. Instrument layout, acceleration, torque, riding position, sound, braking and style."
Harley will take the four lucky winners "to the edge and back" with a series of bike challenges to highlight the Project Rushmore's features, including the 'Round the Bend Challenge' to test handling and 'Night Owl' to put their LED Daymaker Headlights to the test. 
Winners will also do some sightseeing in the scenic Sunshine Coast hinterland and go on a treetop adventure and clifftop abseil.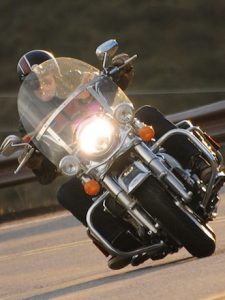 The prize includes return economy airfares to Brisbane, a Harley Touring bike for the trip, fuel and third-party insurance, accommodation, activities and all meals. Winners will also be decked out in the latest Harley gear including a helmet, leather gloves and leather jacket. The total prize for each winner is $6000. 
It's a far cry from some dealerships where it is almost impossible to get a test ride and, if you do, they just take you around the block for about five minutes. 
Bike companies and dealers that whine about the state of the economy for poor sales and don't offer test rides or incentives should look at some of the innovative programs that some companies are offering.
Have you ever been denied a test ride? Tell us about your experience.