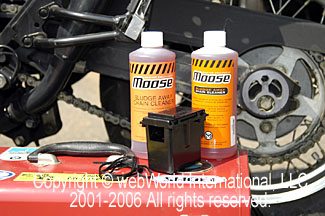 Interesting concept but it seems more cumbersome than simply cleaning the chain with kerosene. Our continuous search for the easiest...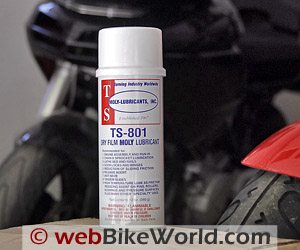 TS-801 is not a motorcycle chain lube; it's an industrial product, manufactured by T.S. Moly Lubricants in the U.S.A. T.S....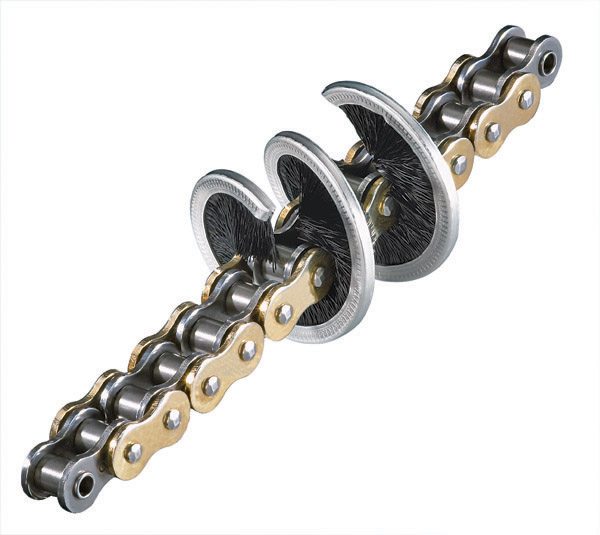 The Tirox Chain Cleaner and brush is an interesting combination of kerosene based chain cleaner and patented brush makes the...
Motorex products are popular in Europe, but distribution in the U.S. is spotty, and the brand may be hard to...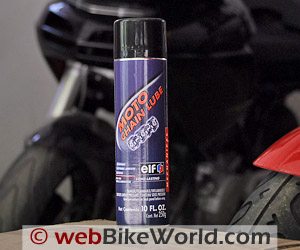 Quick Look Elf Moto Chain Lube is made in the U.S.A. by Elf, a French petroleum company. Elf says this...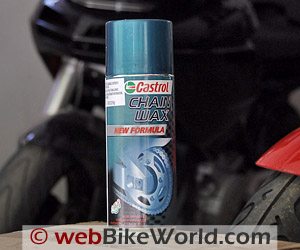 Quick Look Castrol Chain Wax is a synthetic motorcycle chain lube that sprays on as a mildly thick wax. It...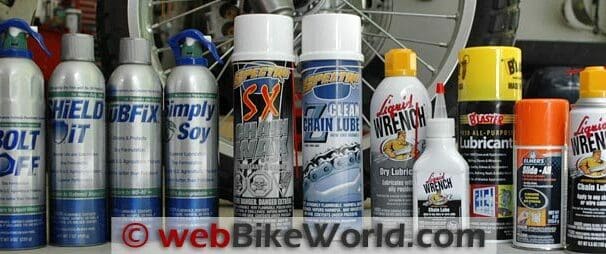 Motorcycle Chain Lubes and Products for 2012:Retail and Specialty Chain Lubes Here are yet more motorcycle chain lubes, this time...