Royal Enfield will be imported and distributed in Australia by Urban Moto Imports who have recently added MV Agusta to their list of elite brands.
The Melbourne-based company also distributes Erik Buell Racing (EBR), Benelli, Bimota, Confederate and Viper Motorcycles with a dealer network across Australia and New Zealand.
Royal Enfield international business manager Arun Gopal says they are ready to cash in on the "extreme" trend toward leisure motorcycling across the world.
The company recently announced it would spend $80m to build two new factories, one in India and the other in the UK, bringing the former British brand back to its home country for the first time in 45 years.
Urban Moto Imports CEP Joseph Elasmar says Royal Enfield has "a phenomenal future".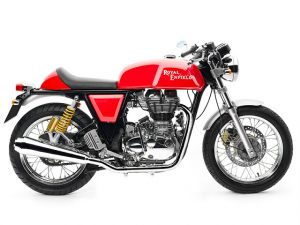 "Recently the company dedicated a new manufacturing facility to meet the demand for higher quality motorcycles for markets that include Australia and appointed a new team in the UK office headed by renowned motorcycle designer Pierre Terblanche," he says.
"There is no question Royal Enfield is making its mark on the world with its staggering global sales of 2014 where they out-performed Harley Davidson. We are excited in the growth of the brand and are delighted in partnering with Royal Enfield."
Having a recognised elite distributor like Urban Moto Imports may be just the kick in the pants Royal Enfield needs in this country to make its mark. The brand is well poised for strong sales given its entire fleet is learner approved and the LAMS market is currently very buoyant.
The official Royal Enfield website royalenfield.com.au will be launched in the coming week along with a Facebook page.