Former British iconic motorcycle manufacturer Royal Enfield is returning to its roots and could be building at least one new model.
The Indian-owned company is planning to expand production and is building two new factories costing $80 million. One will be built in in India and the other will be a research, design and development "technology centre" built in Leicestershire in England.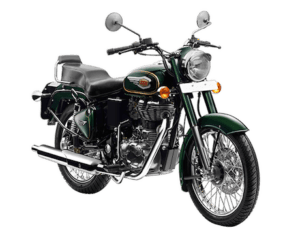 It will be the first time any part of Royal Enfield production has occurred in England since 1970.
The company has also trademarked the name "Himalayan" which is relevant since so many tour companies take Enfields to the Himalayan region. There is talk that it will be either a 400cc single-cylinder scrambler or a 750cc parallel twin model.
Chief executive Siddhartha Lal says the company plans to become "the leader in the global mid-sized motorcycling".
Lal says Royal Enfield is growing at a "phenomenal pace", selling 300,000 bikes last year for a record $482 million income and plans to build 450,000 this year.
Enfield of India began assembling Bullet motorcycles under licence from the British company in 1956 and complete bikes by 1962. The British company went bust in 1971 and Enfield of India was bought by heavy vehicle and bus maker Eicher in 1995.
Royal Enfield is now the oldest motorcycle brand in the world still in production while the Bullet model is the longest motorcycle production run of all time.
The iconic bikes received a rousing endorsement from President Barack Obama during a diplomatic trip to New Delhi in January. The President watched a stunt display (see practice video below) by India's Border Security Force officers including riding Royal Enfields on their heads.
"The secret service doesn't let me ride motorcycles, especially not on my head," he said.