Pirelli has signed an agreement with fellow Italian MV Agusta to be the sole supplier of tyres for their motorcycles.
And to celebrate, they have produced … wait for it … yet another limited-edition motorcycle.
The result is the Brutale 800 RR Pirelli which will be unveiled at their EICMA motorcycle show stand in Milan this week.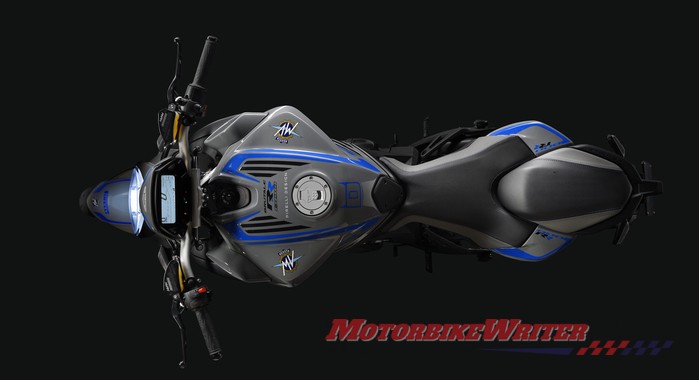 That's right. Nothing new from MV Agusta at EICMA this year.
The Pirelli model closely follows the unveiling of limited-edition race replicas for their three-cylinder F3 bikes last week.
The F3 675 RC and F3 800 RC also follow a plethora of race replicas and limited-editions released over the past few weeks.
They include the Lewis Hamilton F4 LH44, F4 RC and Dragster 800 RC.
Brutale 800 RR Pirelli
The Brutale 800 Pirelli RR gets extra bits and pieces, two bright colour schemes, Pirelli graphics, and, of course, Pirelli Diablo Supercorsa SP tyres.
They come in 120/70 ZR17 front and 200/55 ZR17 on a 6-inch rear rim made specifically for this model.
The seat is custom crafted with colour-matched stitching and there is a black headlight bracket, rear subframe and airbox grilles.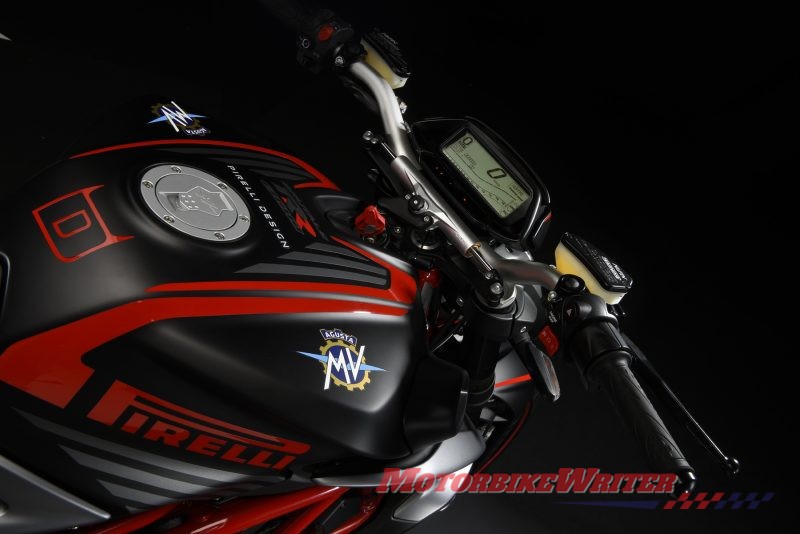 As the sole supplier of tyres to MV Agusta, all coming models will have Pirelli tyres.
Michelin seems to have been the most popular previous supplier, but not the sole supplier.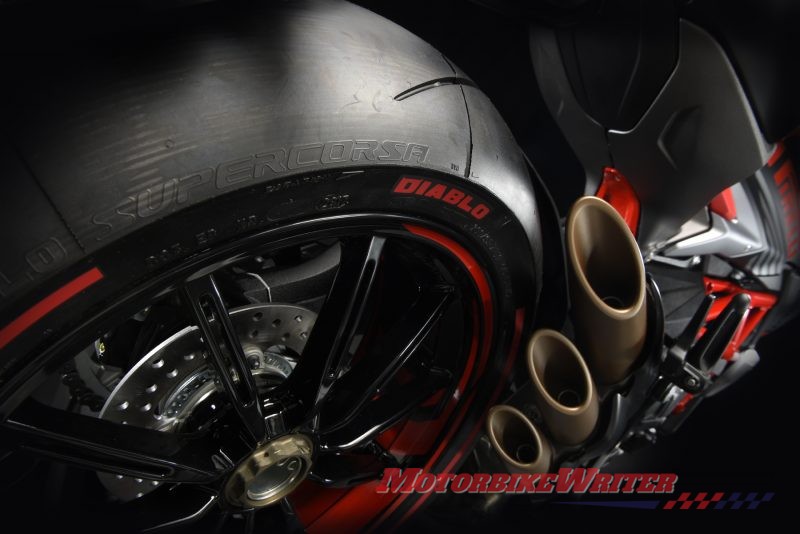 No new models
The EICMA motorcycle show in Milan this week is the biggest in the world.
And since the Intermot show in Cologne is every two years and wasn't held this year, there will be a bigger focus on Milan.
Ducati will feature five new models and BMW four.
But for MV Agusta there may be no new models, just their plethora of race replica and limited edition versions of existing models.
It's not as if we didn't expect it. Earlier this year, MV Agusta boss Giovanni Castiglioni said there would be no new models this year.
That was when the company was foundering with liquidity issues.
Those issues have now been resolved with investment by Russian investors.
However, we may have to wait until next year for anything new from the Varese manufacturer.