If you've ever curled up on an evening with a bowl of munchies and watched 'The Walking Dead', 'The Wolf of Wall Street' or Marvel's 'The Punisher', you'd know Jon Bernthal. The American actor has had his hands in more than a few good flicks – and now, he's got his own custom Indian Chief in the garage, courtesy of the one and only Carey Hart. 
"When you're 17 years old and you leave home with a credit card and a calling card and you're gone for six months straight, it's a 'it's time to grow up or step aside'," comments Hart on his inundation into the motocross industry.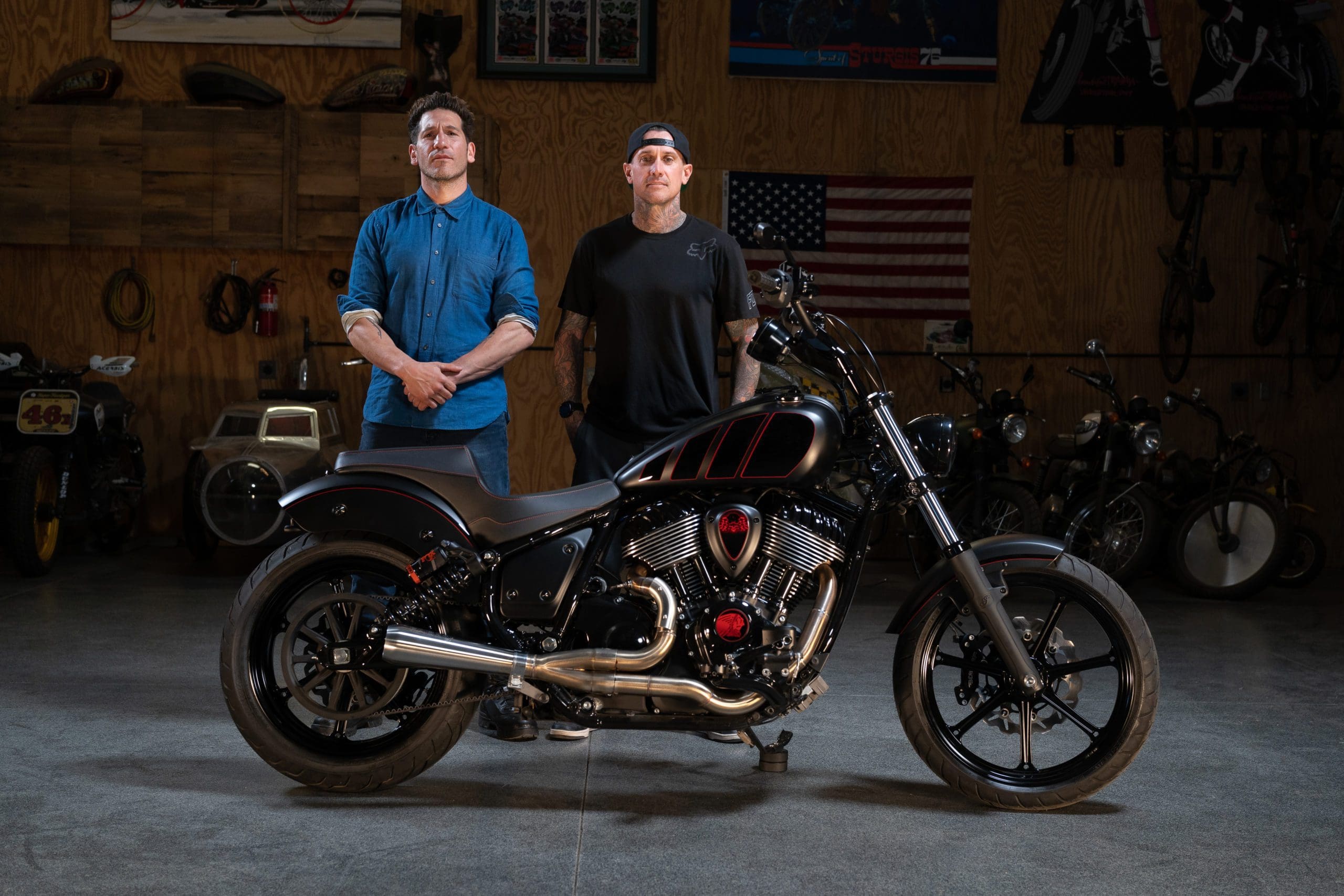 From his first backflip on a 250cc motorcycle during a competition (the first ever recorded), to forming his own motocross team in 2007, to his recent move as ambassador for Mips, the talented rider has more than a few things to brag about – currently, the Indian he customized for Bernthal.
And the dude loves it.
"There's so much that excites me about it. The basic setup of it is perfect. Where the handlebars sit, how he's lifted it a little bit," says Bernthal in a statement.
"I wanted it to be kind of exactly what it is. I wanted it to be humble but elegant. I didn't want the bike to draw too much attention to itself but when you looked at it a little bit closer you realised how special it is."
"I think it's beautiful. I can't imagine a more perfect bike. I can't believe that I get to ride this thing."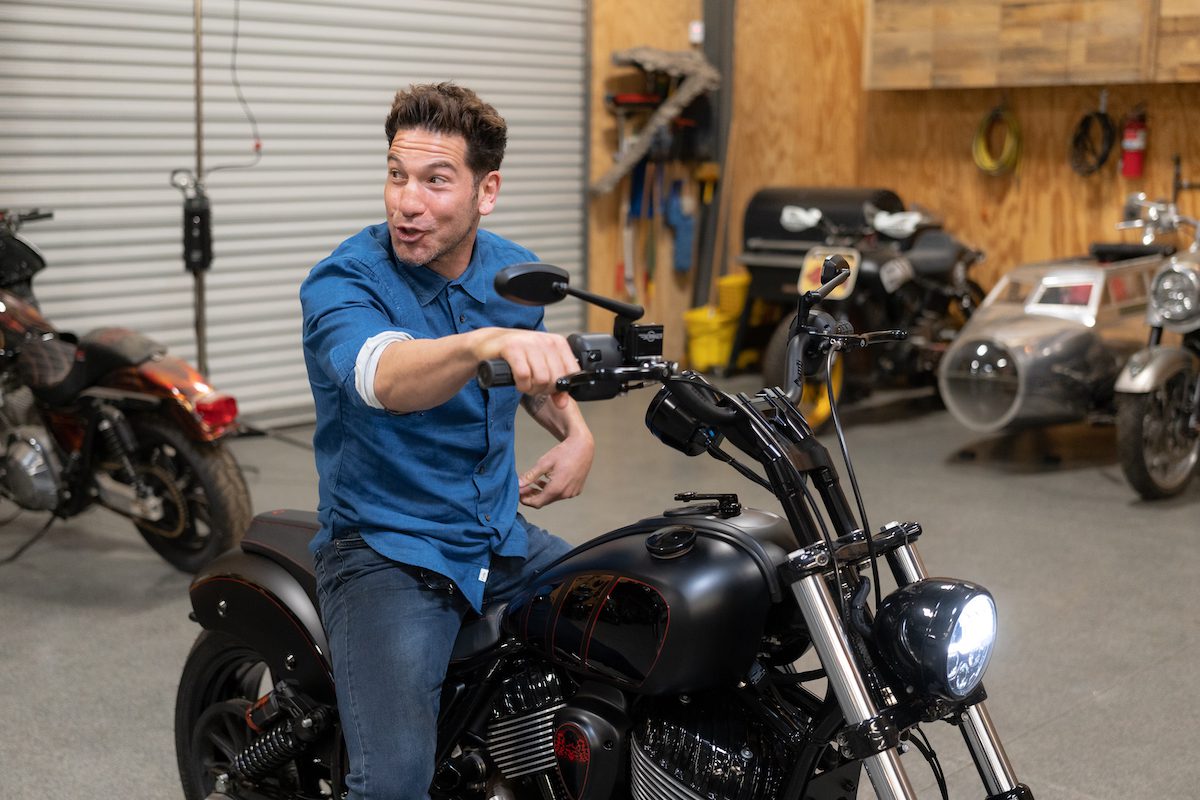 The build features a slick, black and mysterious color scheme, with the occasional sheen of chrome and a few blood-red accents to tie everything together.
On top of a Kraus bar mount, risers, and a gauge bucket, Hart added some nifty Odi bars and a sweet set of custom wheels from San Diego – oh, and the uber cool Fab 28 two-into-one Stainless Steel Exhaust is a beauty touch. 
Here's a peek at the rest of the mods – note the quality brands used for this build: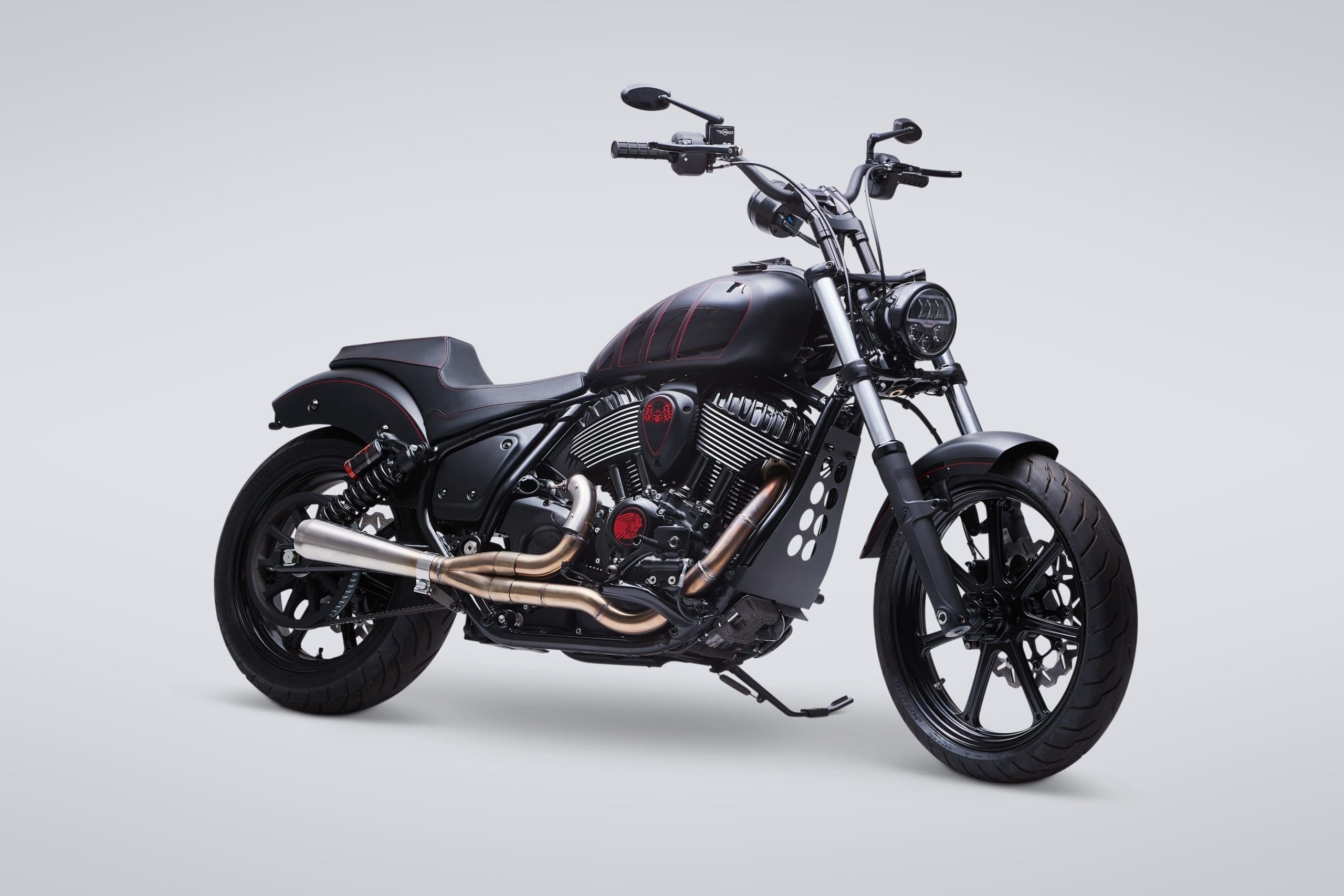 Hart x Bernthal Custom Indian Chief Modification List:
Odi Bars & ODI/Hartluck Lock-On Grips
Pro Bolt Titanium Hardware
Custom Lower Frame Cover
Beringer Front Brake Master Cylinder & Clutch Perch
Barnett Clutch Cable
Galfer Front Brake Line
Beringer Front and Rear Brake Calipers
Galfer Front and Rear Wave Brake Rotors
Dunlop Tires
San Diego Customs Shifter, Brake Pedal, Pegs
Saddlemen Hart Luck seat
Rizoma Mirrors
Rizoma Rear Brake lights & Front Indicator Lights
Airtrix paint
Fox Piggyback Shocks with +1 inch of travel added
Custom Machined Inspection Cover
Rokform Phone Mount
GP Suspension Revalve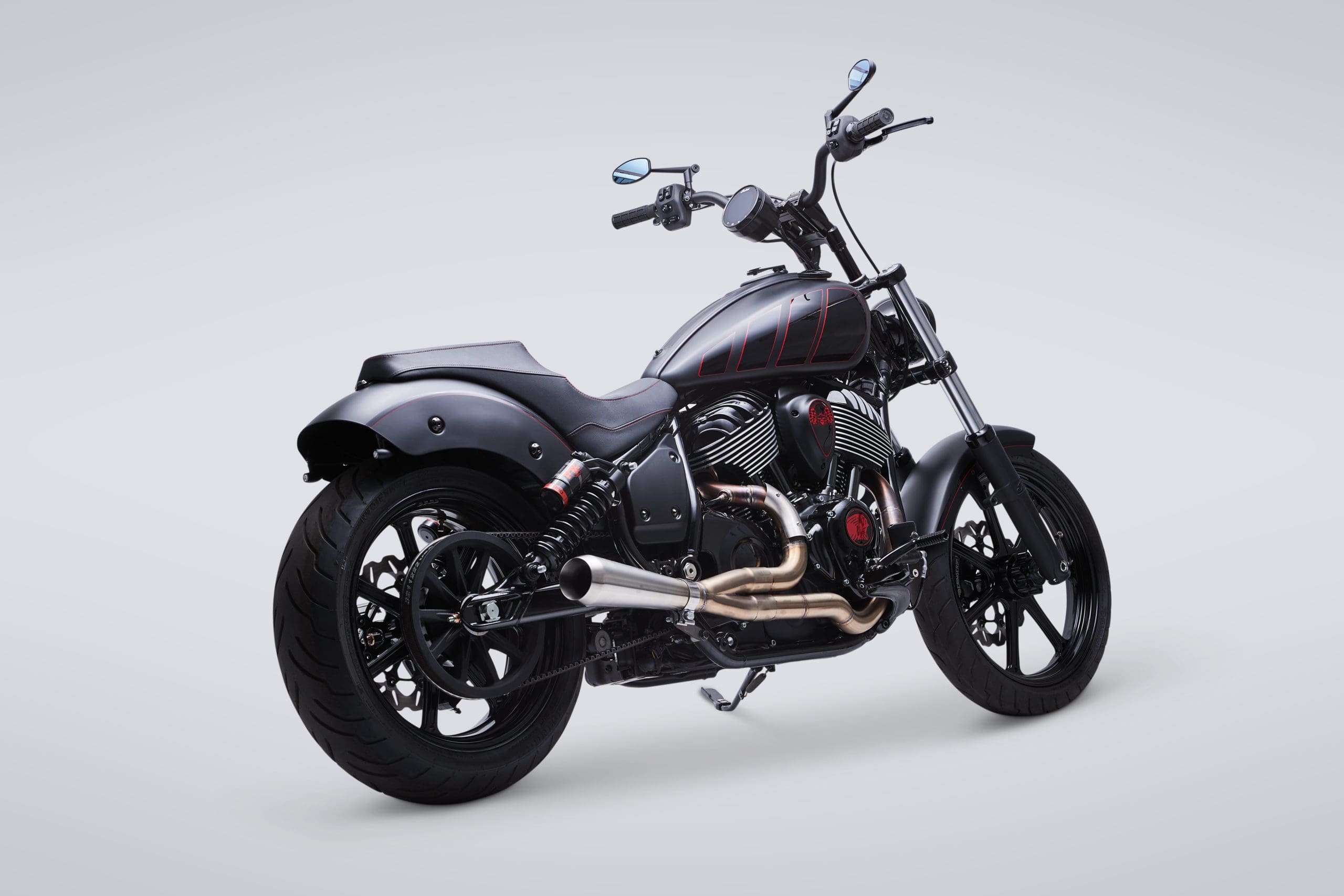 "I love going fast, turning fast, braking hard – I don't sacrifice anything on my bikes that are going to jeopardize the handling of the bike, how it performs, or my safety," finishes Hart. 
It appears he more than lived up to his reputation for this build; a hearty congrats to Bernthal for the gorgeous bike.
Be sure to check out other custom builds like this one from Gō Takamine that went to X-Men/Mad Max Celeb Nicholas Hoult – stick around for the photo gallery below, and as always, stay safe on the twisties. 
*all media sourced from the original press release*