If you thought Harley-Davidson CVO (Custom Vehicles Operations) models were exclusive, the company has now introduced and even more exclusive range called the Icons Collection. 
While CVO release three or four models in limited production every year, the Icons Collection will present only one or two models annually, with a single production run for each motorcycle model. 
Unlike CVO models, Icons model will never be resumed or repeated. 
Each Icons Collection motorcycle will be serialised, and the buyer will receive a certificate of authenticity.
It kickstarts with the Electra Glide Revival.
Only 1500 will be built, arriving in Aussie and New Zealand Harley-Davidson dealerships at $A40,495 rideaway ($NZ43,995).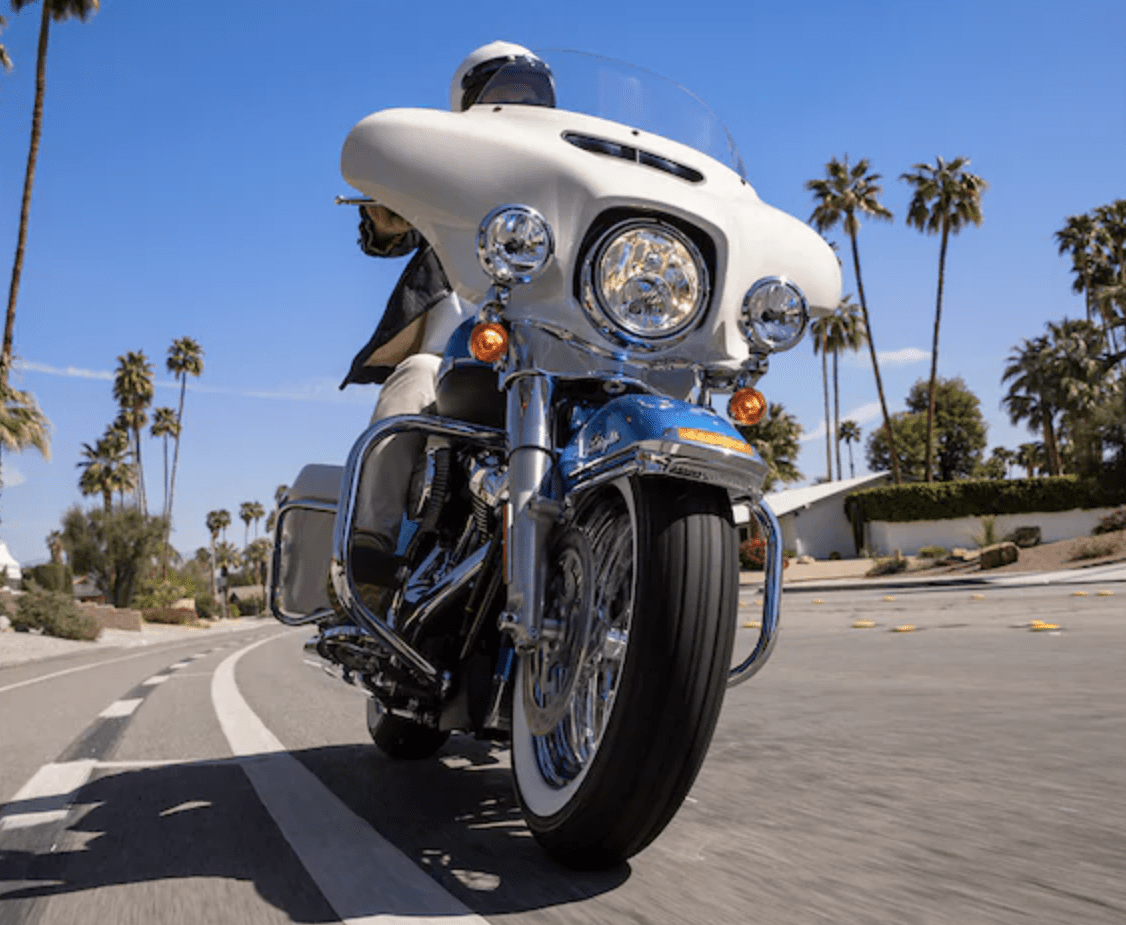 It is inspired by the 1969 Electra Glide with Harley's first batwing fairing and saddlebags in white moulded fibreglass.
The Electra Glide Revival replicates that look with a Birch White painted finish with Hi-Fi Blue and Black Denim tank and Hi-Fi Blue fenders and side panels, plus period-inspired tank medallion and Electra Glide script on the front fender. 
It has a solo saddle with a black-and-white cover and a chrome rail, mounted over an adjustable coil spring and shock absorber, which is a nod to Harley-Davidson FL models from the 1960s.
Chrome steel laced wheels and wide whitewall tyres add to the nostalgic look, as do chrome front fender rails and saddlebag rails, front fender skirt, Ventilator air cleaner cover, fork covers, and auxiliary lights. 
Harley released the following model details:
The Electra Glide Revival offers classic style, but its design and technology is absolutely modern. The foundation of the Electra Glide Revival model is the single-spar Harley-Davidson Touring frame with a rigid backbone design to sustain the weight of luggage and to support current engine power. The entire chassis is designed for the long haul. A single knob hydraulically adjusts the pre-load of emulsion-technology rear shock absorbers for optimal ride and control. The 49mm forks with dual bending valve suspension technology deliver linear damping characteristics for a smooth ride.
The classic Bat Wing fairing features a tall clear windshield and a splitstream vent to help reduce rider head buffeting. Electronic cruise control holds a steady speed for comfort on long rides, while a halogen headlamp and incandescent auxiliary lamps provide outstanding illumination and maintain the nostalgic styling of the Revival model.
A Boom! Box GTS infotainment system with colour touch screen powers two fairing-mount speakers and features advanced navigation and hand and voice commands (when paired with a compatible headset) plus Android Auto application and Apple CarPlay software compatibility.
Also, standard is the suite of Harley-Davidson RDRS Safety Enhancements, a collection of technology designed to match motorcycle performance to available traction during acceleration, deceleration and braking, including:
o   Cornering Enhanced Anti-Lock Brake System (C-ABS)
o   Cornering Enhanced Electronic Linked Braking (C-ELB)
o   Cornering Enhanced Traction Control System (C-TCS)
o   Drag-torque Slip Control System (DSCS)
o   Hill Hold Control (HHC)