Updated March, 2019
Our Top Picks
Best Overall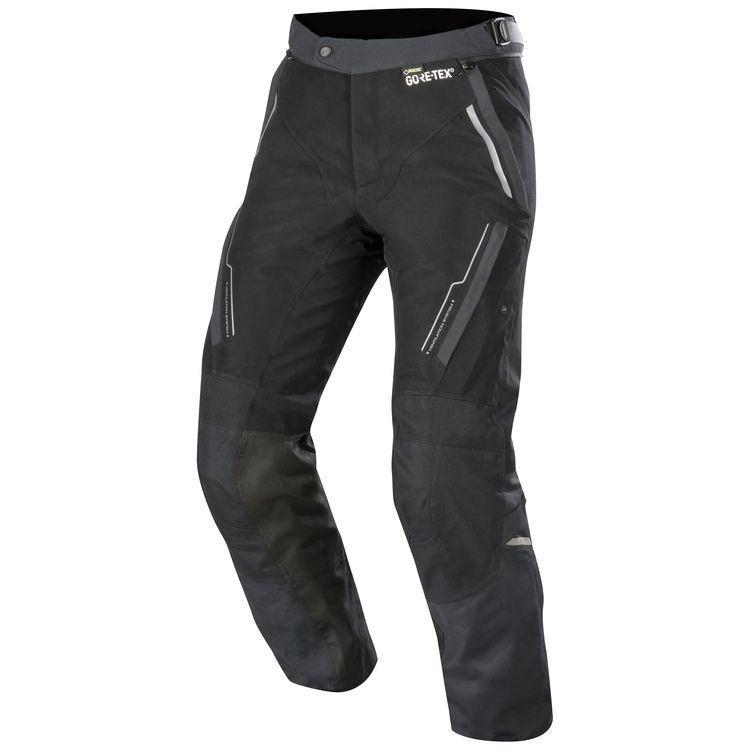 Best Value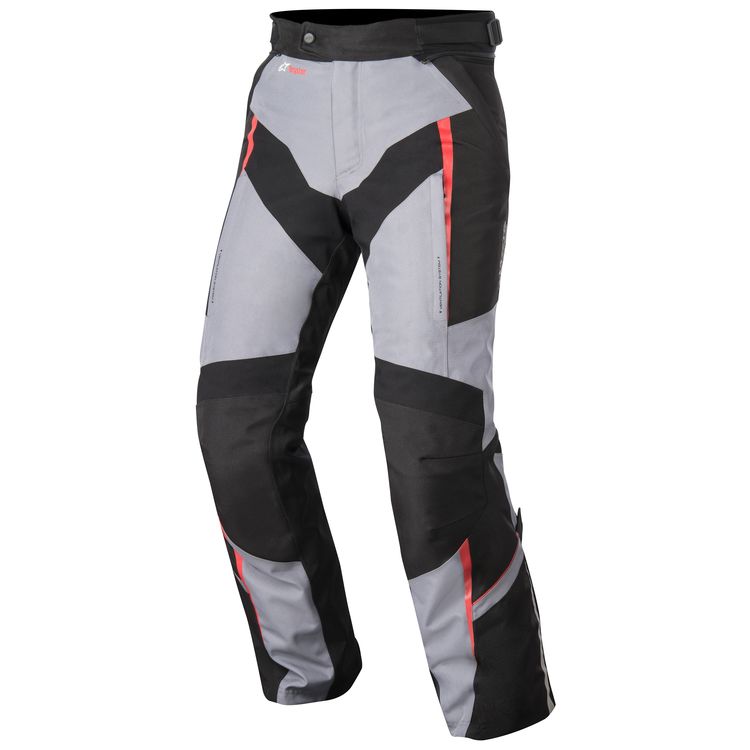 Fully Loaded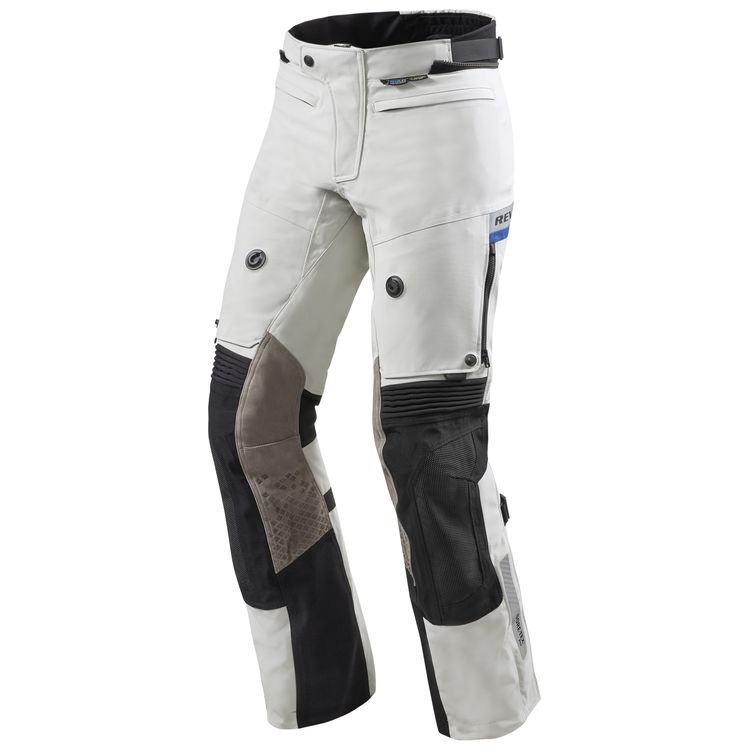 Other great options:   Dainese Antartica Gore-Tex, Rukka Stretch Air, Klim Switchback Cargo
---
Textile bike gear is no longer just a cheap substitute for high-quality leather gear. Modern technology and the desire to create a more comfortable alternative to heavyweight leather safety gear have combined to create durable fabrics. In addition, processes have been created which allow these materials to be combined to form a finished fabric with all of the same benefits and values of leather. And these new textiles can be thinner and offer better contouring capabilities than leather.
Many of these textiles were created with drastically different applications in mind, but have been adapted into the world of motorcycle gear. Kevlar was invented in 1965 by Stephanie Kwolek for use in the structure of bulletproof vests and other body armor. Cordura was formulated in 1966 and the intended application was for military tires.
Gear manufacturers were challenged by riders to create ultra safe but also ultra comfortable gear, and their quest led them to explore the use of some of the strongest textiles ever created. The outcome of their efforts is an entire line of textile gear that offers riders a safe, comfortable and in most cases more affordable alternative to the leather gear that was embraced by past generations of riders.
Be sure to check back regularly with us here at wBW to read about our latest hands-on reviews of textile pants and other great products for riders.
Textile Pants Buyer's Guide
The cut and style of the textile pants riders choose should be based on the type of riding and the environment in which you ride most often. Riders should also consider how much versatility that they expect from the pants.
Fortunately, gear manufacturers offer a wide variety of textile pants meet the many different use cases of all riders. Both men and women can now find a good selection of textile riding pants available.
Our reviews below are focused on providing riders with some quality choices that offer durability and safety as well as a range of riding styles and uses. This information, along with riders personal preferences and intended use will take the guesswork out of selecting a great pair of textile pants.
Best Textile Pants
In Detail
Best Overall
The Alpinestars Bryce Gore-Tex pants offer riders a single pair of pants that can handle any type of weather in the spring, fall and even winter.
Construction & Fit:
Fully laminated Gore-Tex provides both the durability and protection, with three layers above the knee and two below for added comfort. It waterproofed to handle both rain and snow. The detachable thermal liner adds the insulation needed for cold weather but is easily removed if the weather becomes more agreeable.
Additional features include:
Hook and loop grip closure system on the calf and at the ankle allows riders to customize the fit and serves to keep the garment in place in the event of an impact slide for maximum protection.
Gore-Tex stretch inserts positioned on knees offers mobility and a full range of motion on any style of bike.
Zippered front hand pockets are extra deep for great cargo storage and easy access.
Waist connection zipper allows riders to connect the Bryce pants with a variety of Alpinestars jackets to have full body comfort and protection.
Inner waistband offers soft padded lining for increased comfort
And when you find yourself in pleasant climates, the large zipper ventilation on the thighs allows you to increase the air circulation even more.
Safety Features:
The protection offered by the Bryce Gore-Tex is exactly what riders have come to expect from Alpinestars in safe yet comfortable armor.
Lightweight, removable CE certified knee armor is provided as is tapered PE comfort foam at the hips
Internal pockets for both the knee and hip protection allow riders to upgrade or replace the included armor as they see fit
Ballistic nylon reinforcements are strategically located on the legs for enhanced tear and abrasion resistance and have a non-scratch finish to preserve your bike's finish
Reflective detailing on front and bottom legs improves makes you easier to see at night or in low light conditions
The Alpinestars Bryce Gore-Tex textile pants offer riders superior comfort and protection for a full three seasons and even into the fourth season in some regions, making them the selection for the Best Overall Textile Pants 2019.
Buy Alpinestars Bryce Gore-Tex
We receive a small commission when you purchase from one of our affiliate partners. Thank you for supporting us.
---
Best Value
The Alpinestars Yokohama Drystar textile pants offer riders a great multi-textile, laminated construction for superior levels of abrasion and tear resistance and weather resistance.
Construction & Fit:
The Drystar membrane provides 100% waterproof capability while still being breathable for added comfort

The thermal lining can be added for extra insulation during colder weather
For the warmer rides, the lining can be removed and the zippered air intakes can be opened to provide great ventilation and comfort
Pre-curved legs and an articulated knee construction offer comfort even on extended rides and help to reduce fatigue
Stretch panels at the crotch and knee help to reduce binding and fabric bulk as does the extensive stretch panel on the rear yoke
Waist connection zipper lets riders pair the Yokohama with a variety of Alpinestars jackets for full body comfort and protection
VELCRO® brand waist and leg adjustments allow for a custom fit regardless of the base layers or boot selection making these textile pants even more versatile
Extended zippered boot gussets ensure a tight seal around the ankle
Deep side pockets offer zippered closures for safekeeping of personal items as well as easy access
Safety Features:
Removable and adjustable CE certified knee armor is included with the initial purchase but can be upgraded as desired
Internal hip pockets are lined with ergonomically tapered PE comfort foam but can also accommodate Alpinestars Nucleon hip protectors, which are sold separately for around $30
At under $360 with the addition of upgraded hip armor, the Alpinestars Yokohama Drystar textile pants offer riders a huge amount of versatility and features at a very reasonable price, making them the 2019 selection for Best Value Textile Pants.
Buy Alpinestars Yokohama Drystar
We receive a small commission when you purchase from one of our affiliate partners. Thank you for supporting us.
---
Fully Loaded
The REV'IT Dominator 2 GPX textile pants are designed to do just about everything but fly.
Construction & Fit:
These true four-season pants even offer fully waterproof ventilation panels in the VCS Aquadefence system with FidLock magnetic closures. When closed they are impervious but when open the 3D mesh offers maximum airflow and moisture evacuation to draw heat out of the pant legs.
Additional features include:
Kevlar stretch material and 3L Gore-Tex Pro shell 600D nylon are the two main textiles used in the Dominators construction, which is enhanced with Talisman and Armacor reinforcements
3L Gore-Tex provides the waterproofing and the breathability of the Dominator 2
100% polyester lining adds to the comfort and the wicking capabilities
Comfort starts with the myriad of adjustment straps at the waist, calves, and ankles, as well as the zippers at the calf
Added stretch panels located at the waistband, knees, and back of the legs add to the comfort and help to reduce fatigue
The Dominator 2 can be paired with the Alpinestars Strapper suspenders for added fine-tuning of the fit
Safety Features:
SEEFLEX Level 2 CE armor is included in the pockets at the knees and Seesmart CE-level 1 hip protection is also included (both of these features can be upgraded or removed to meet the preference of the rider)
Gore-Tex Pro Talisman panels are also added at the knees and are used to create the safety seams which serve to strengthen the connections of the protective textile materials
At just a penny shy of $800, the Alpinestars Dominator 2 is on the high end of the textile pants pricing scale. But the features, safety, and comfort of these pants make then the 2019 selection for the Best Fully Loaded Textile Pants.
Buy REV'IT Dominator 2 GPX
We receive a small commission when you purchase from one of our affiliate partners. Thank you for supporting us.
RevZilla
---
Other Great Textile Pants
In Detail
The Dainese Antartica Gore-Tex textile pants are what ambitious riders need to take on the extreme conditions of winter riding.
Construction & Fit:
As expected, these cold weather conquering pants are designed to attach to the Antartica Gore-Tex jacket to prevent your upper body from freezing during your winter adventures.
A Gore-Tex waterproof membrane is laminated directly to the shell for breathable protection from moisture.
A removable goose down layer holds in body heat so you can ride into lower temperatures in comfort.
Additional features include:
2 external pockets with weather resistant flaps, an included suspender kit, calf zippers, and Neoprene calf closures
The waist adjustment is also perfect for creating a custom fit when wearing different base layers under these pants
Safety Features:
Nylon 6.6 abrasion resistant fabric and Trixior D-Tec engineered textile make up the heavy-duty shell for superior abrasion resistance
Removable Pro-Armor hip protectors certified to EN 1621.1 (included)
Standard and removable composite knee protectors certified to EN 1621.1 Level 2 (included)
The Dainese Antartica Gore-Tex is definitely a purpose-built piece of gear, but for those riders who are going to brave winter weather on two wheels, or maybe three, the Antartica is the way to do it in comfort and with all of the safety features that you need.
Buy Dainese Antartica Gore-Tex
We receive a small commission when you purchase from one of our affiliate partners. Thank you for supporting us.
RevZilla
---
The Rukka Stretch Air textile pants are a rather unique twist on protective riding pants.
Construction & Fit:
Cordura AFT is a tightly knitted mesh that provides an incredible amount of airflow. The stretch capability makes them feel less like riding pants and more like a comfortable pair of sweats where the low profile legs can slide right inside most boots.
Additional features include:
Belt loops, a connection zipper to attach to a jacket
Two external pockets with zipper closures
Rukka AirCushion and Rukka Antiglide system of Keprotec in the seat for added comfort and security
Safety Features:
And don't let the relaxed fit and style of the Stretch-Air make you question the safety features offered by these textile pants.
D3O XTR Air armor in the knees
Hip armor rated CE Level 2 EN 1621-1 2012.
Double layer of Cordura is added at the knee and shin for extra abrasion protection
While the Rukka Stretch Air might not meet every rider's ideal image for riding pants, the comfort fit, durability and armor protection make the Rukka Stretch Air a great alternative to some of the bulkier textile pants options.
Buy Rukka Stretch Air
We receive a small commission when you purchase from one of our affiliate partners. Thank you for supporting us.
RevZilla
---
The Klim Switchback Cargo pants provide riders with a huge amount of cargo space as well as instant access.
Construction & Fit:
Karbonite micromesh and nylon are treated with DWR for added water-resistance.
Dual zippers on the claves make access simple and the adjustable cuff fasteners allow a custom fit over any style boot.
Cargo can be stowed in the two front pockets, two rear pockets, one front thigh pocket with a zipper closure and the one front cargo pocket with the snap closure.
And even with all of that cargo capacity, Klim still managed to include two outer thigh vents with zipper closures.
Safety Features:
D3O LP1 armor, level 1, is located at the hip and the knee
The biggest bonus for this armor is that it can be removed while still wearing the Switchbacks, making them even more comfortable when not on your bike.
The Klim Switchback Cargo textile pants offer a more relaxed fit as well as great cargo capacity in a pair of riding pants that look very similar to street clothes. The ability to easily remove the armor makes the pants even more versatile and a great selection for many riders who want a casual look but great function and protection when riding.
Buy Klim Switchback Cargo
We receive a small commission when you purchase from one of our affiliate partners. Thank you for supporting us.
Download & Save Our Infographic!
Can't decide on your favorite Textile Pants? Acquire all the information you need with our handy infographic to decide later or on-the-go. Download and save all our top picks for best Textile Pants of 2019.