Updated March, 2019
Our Top Picks
Best Overall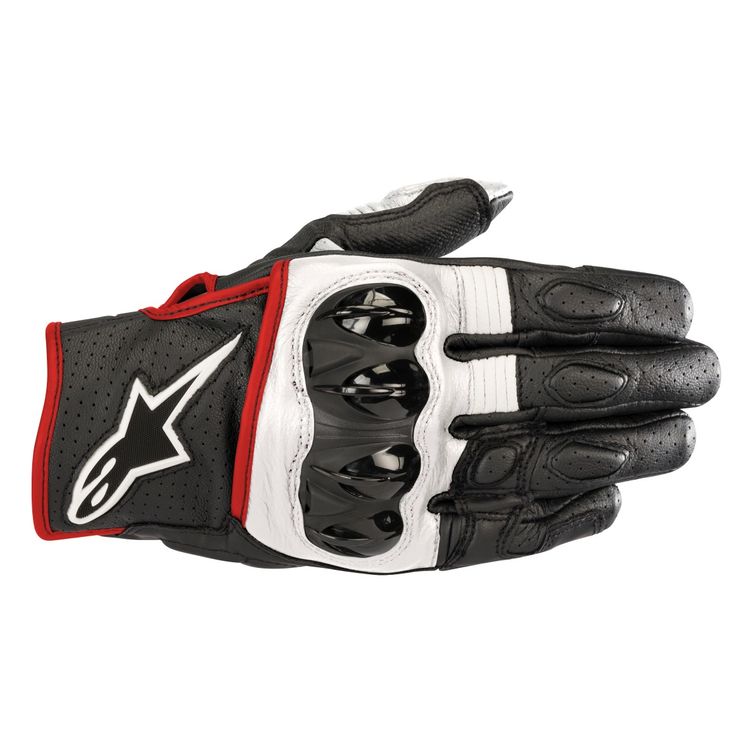 Best Value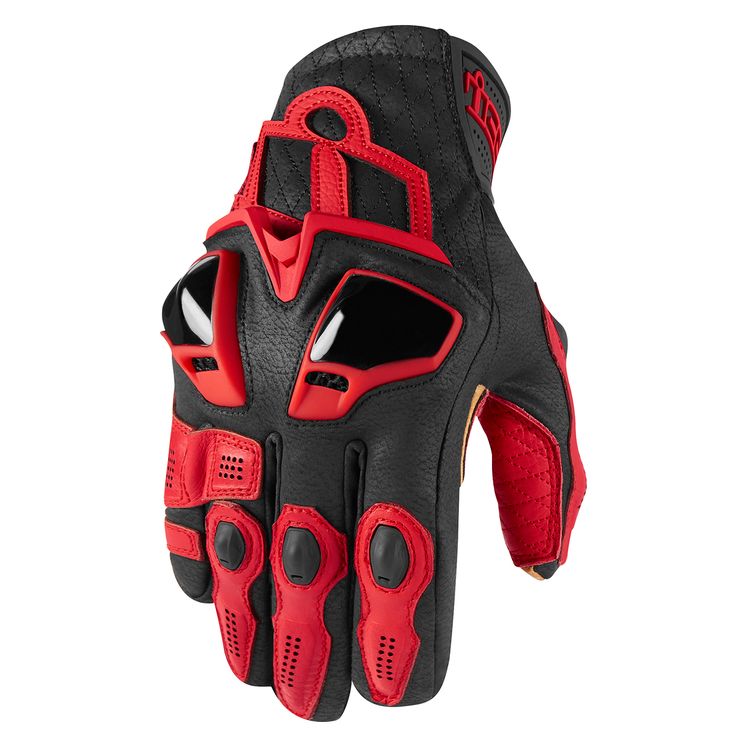 Fully Loaded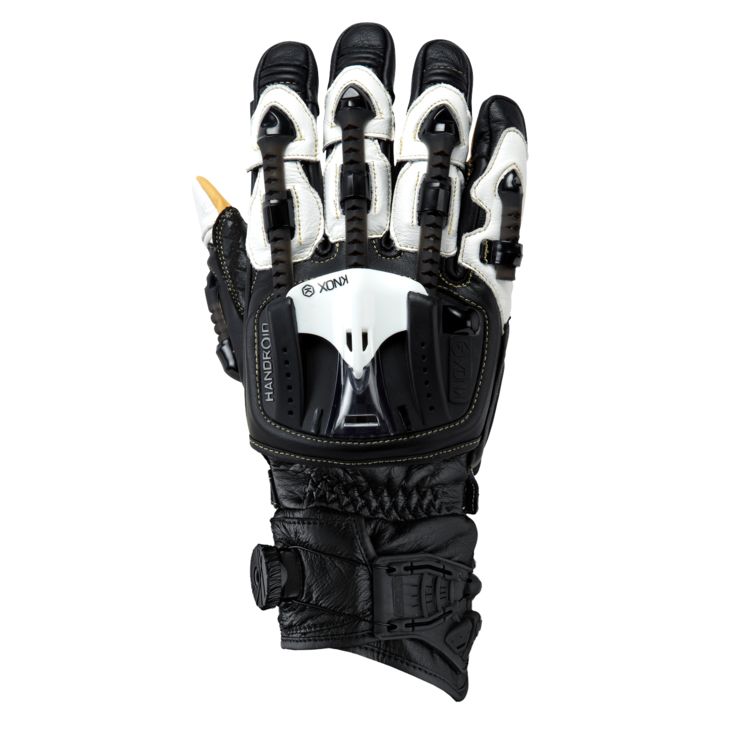 Other great options:  Scorpion SGS MKII, REV'IT Sand 3, Spidi Ranger
---
Gloves are one of the most important pieces of gear that a rider can wear. They protect your hands from a variety of potential injuries on every ride, not just in the event of an accident. It could be a rock that is tossed at you from another vehicle that would split open a knuckle or finger or a tree branch that drags along your handlebar when you are riding on a trail, but the solution for these minor issues and many others is a solid pair of gloves.
Then there are the really serious issues that your gloves will help you to fend off. Any time you are separated from your bike, the natural instinct is to put your hands out to break your fall or lessen the impact. It is a survival instinct that you can't really fight in that instant of adrenaline. You are programmed to protect your body and your vital organs, but often at the expense of your hands. You might be high siding over the hood of a car that is covered in broken glass or you could be sliding along asphalt or concrete, and the skin on your hands is not designed for that kind of abrasion. Road rash is technically a burn to the skin and is measured in degrees similar to any burn. Third-degree road rash represents the destruction of all five layers of skin and can include damage to muscle, bone or other tissue.
There is no guarantee that gloves will provide complete protection to your hands but it is certain that your hands will fair far better in the event of an accident if you are wearing a quality pair of purpose-built motorcycle gloves.
Be sure to check back regularly with us here at wBW to read about our latest hands-on reviews of gauntlet gloves and other great products for riders.
Short Glove Buyer's Guide
Some riders will only wear short gloves in the summer in an effort to stay cool and reduce sweating, switching back to gauntlets in the cooler weather, whereas others ride with short gloves year round. Neither method is wrong, it's just a matter of deciding what works the best for you.
The only wrong answer is not wearing gloves and putting your hands at risk. Better to start with a short glove than no glove, and pick the best one suited for your riding needs and hand type.
Best "Short" Gloves
In Detail
Best Overall
The Alpinestars Celer V2 is made of a great combination of comfort and protective features packed into a short glove.
Construction & Fit:
Supple full-grain goat leather with perforated panels on the back of the hand to increase airflow.
Additional comfort features include the open knuckle gussets for a full range of motion
Ergonomic stretch insert between the thumb and palm for a great grip without wrinkles or bulges in the leather.
Stretch accordions on fingers and thumb provide unrestricted finger motion for comfort and to reduce fatigue.
Touchscreen compatibility on the index finger and thumb tips make it easy to use smartphones and GPS systems without the need to remove gloves.
Safety Features:
Palm has a PU pad to aid on impact while the multilayer leather provided the protection from abrasion burns.
Alpinestars patented finger bridge prevents finger roll and separation injuries to the third and fourth fingers in the event of an impact.
Celer V2 has been CE certified Level 1.
All of these jam-packed features are wrapped in a short cuff glove that is easy to slip into and take off and costs just about $100. All of these great benefits make the Alpinestars Celer V2 the 2019 selection for Best Overall Short Glove.
Buy Alpinestars Celer V2
We receive a small commission when you purchase from one of our affiliate partners. Thank you for supporting us.
---
Best Value
The Icon Hypersport Short glove packs an affordable punch in overall construction and safety.
Construction & Fit:
Constructed of AxSuede Laredo with BattleHide goatskin palm overlays which provide a great grip and durability
Articulated fingers and out-seam finger stitching add to the comfort and reduce irritation and fatigue on a long ride
Added comfort comes from the perforated ventilation panels that help to keep your hands dry and strong on even the hottest days
Hook and loop closure on the short cuff keeps these gloves securely in place
Safety Features:
Floating knuckle with a D30 underlay provides armor protection for the knuckles
TPU and polycarbonate knuckle plates
TPU finger plates and the wrap-around TPU wrist plate protection for the rest of the hand and wrist
Starting at only $65, the Icon Hypersport Short is a reasonable price for the amount of included features making them the choice for the Best Value Short Glove 2019.
Buy Icon Hypersport Short
We receive a small commission when you purchase from one of our affiliate partners. Thank you for supporting us.
---
Fully Loaded
The Knox Handroid Pod MK3 looks like a prop from a Scifi movie thanks to the exoskeletal protection system, but these short gloves are the real deal.
Construction & Fit:
The kangaroo leather palm provides great durability without a thick layer of bulky leather between your hand and your bike allowing for a light touch when needed
Dialed-in BOA closure system that eliminates the hook and loop closure
Even with the unique closure system, the Handroids are designed to fit comfortably under a shirt or jacket sleeve and allow completely unrestricted movement of the fingers and thumb
Safety Features:
Each digit of these gloves is fitted with finger and knuckle spines to protect on impact and to reduce injuries from twisting of the fingers and thumb
A Knox gel metapod provides additional impact protection to the back of the hand
The Handroid also features a Dual Compound Sport Scaphoid protection system
All of the technology and innovation of the Knox Handroid Pod MK3 gloves make them the selection for the Best Fully Loaded Short Glove 2019.
Buy Knox Handroid Pod MK3
We receive a small commission when you purchase from one of our affiliate partners. Thank you for supporting us.
---
Other Great "Short" Gloves
In Detail
The Scorpion SGS MKII is the perfect track quality glove with features that allow it to also be the perfect choice for your daily use glove.
Construction & Fit:
Supple goat leather provides great abrasion protection but also the softness needed for riding.
Pre-curved palm and fingers allow your hand to rest naturally around the grips on your bike without fighting a flat, unpliable piece of leather that will quickly cause fatigue and discomfort.
Touchscreen capability on the index finger makes using GPS or a smartphone simple.
Safety Features:
The SGS MKII protection starts with carbon fiber reinforced TPU knuckle protectors and hard TPU finger protectors.
Protective padded pisiform protector and Knox SPS palm sliders round out the impact protection for your hands and fingers.
The Scorpion SGS MKII is a reliable short glove that offers a low profile cuff that will fit easily inside a jacket sleeve making is a solid choice to protect your hands with a comfortable and functional glove.
Buy Scorpion SGS MKII
We receive a small commission when you purchase from one of our affiliate partners. Thank you for supporting us.
---
The REV'IT Sand 3 is a great short glove for warmer conditions but still offers the safety that you want every time you are on your bike.
Construction & Fit:
The outer shell is a combination of air stretch mesh, drum-dyed goatskin, PWR shell 500D stretch, Automan stretch, and connect finger tip fabric to allow the use of touchscreen devices
The cuff is an adjustable tab that works with the elastic at the wrist, back of the hand, and along the palm to keep the Sand 3 firmly in place even when your hands are hot and sweaty
Tri-fleece liner for added comfort
Safety Features:
TPR flexible ventilated knuckle, TPR palm slider, PWR yarn, and TPR finger knuckles
Temperfoam is added for additional impact protection at the fingers, thumb, knuckles, back of the hand, at the palm slider and at the cuff
Additional ventilation panels help to reduce sweating with can cause a loss of gripping ability and fatigue
At just around $100, the REV'IT Sand 3 perfect for riders who are in a hot environment but also know that riding without gloves is not an option. The comfort and protection are well balanced with functionality in these short gloves.
Buy REV'IT Sand 3
We receive a small commission when you purchase from one of our affiliate partners. Thank you for supporting us.
RevZilla
---
The Spidi Ranger is a fairly basic short glove that offers the balance of comfort, protection, and cost that most riders are looking for in a summer weight glove.
Construction & Fit:
The majority of the Ranger is mesh, while the palm offers Clarino and leather for durability and a reliable grip even with a sweaty, hot hand.
Accordion inserts at the fingers allow for a full range of motion and a relaxed grip on the handlebars which helps to reduce fatigue
Fully adjustable wristband closure allows the rider to adjust the cuff to accommodate a shirt sleeve or to facilitate more airflow
Touchscreen compatible finger is perfect for using GPS or a smartphone without the need to remove gloves
Safety Features:
Knuckle armor and added padding around the back and sides of the hand provide impact protection without eliminating the airflow through the mesh outer
Warrior Tech palm slider provides added abrasion protection for the hand in the event of a slide
At under $100 the Spidi Ranger mesh short gloves offer riders an option for comfort in on summers rides without eliminating the impact and abrasion protection that should always be worn when riding.
Buy Spidi Ranger
We receive a small commission when you purchase from one of our affiliate partners. Thank you for supporting us.
RevZilla
Download & Save Our Infographic!
Can't decide on your favorite Short Glove? Acquire all the information you need with our handy infographic to decide later or on-the-go. Download and save all our top picks for best Short Glove of 2019.