Updated March, 2019
Our Top Picks
Best Overall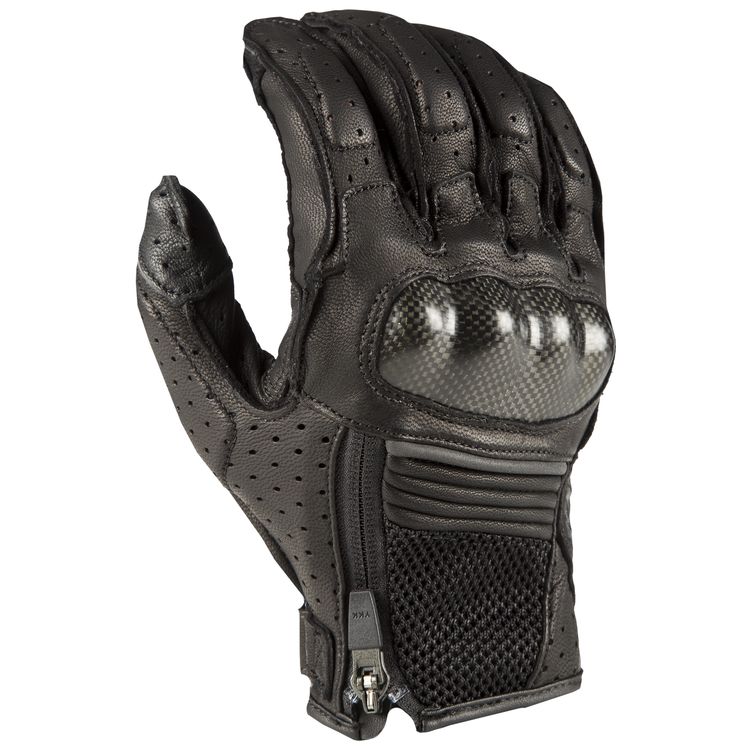 Best Value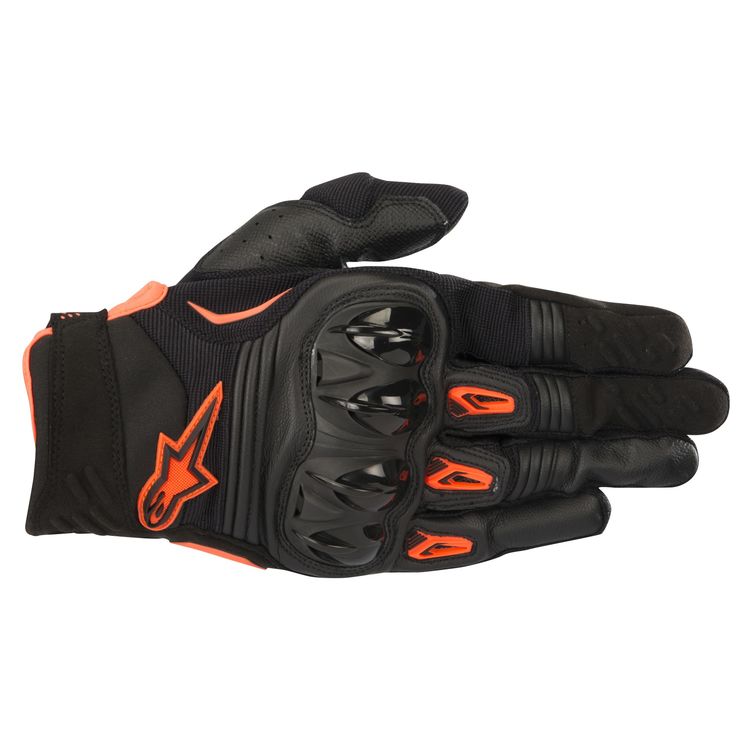 Fully Loaded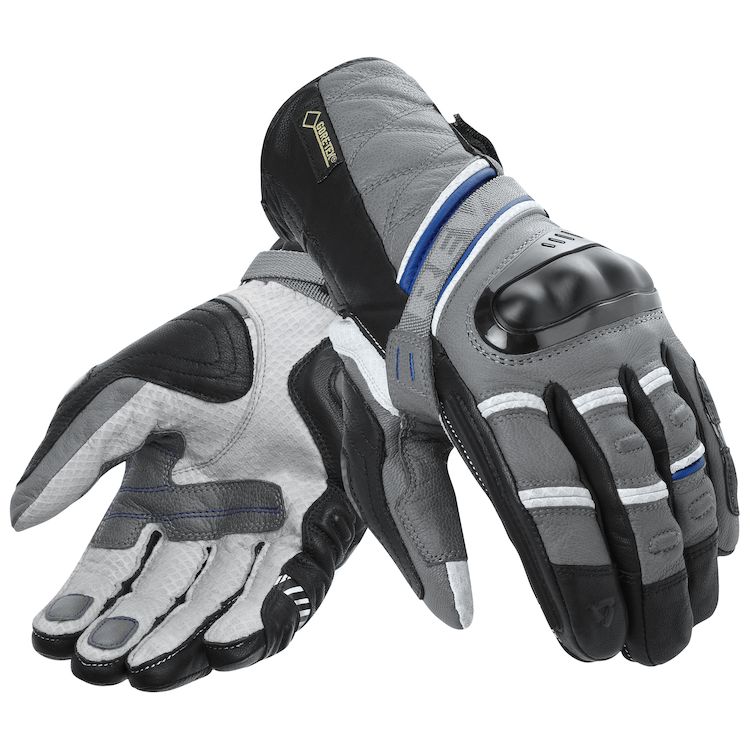 Other great options:  Spidi STS, Triumph Navigator, Klim Adventure GTX
---
Adventure/Touring gloves need to function much like a multitool for the hands. Some conditions demand amazing impact protection while others need to provide a strong grip even for hot, sweaty and dusty hands. The secret to a great selection for Adventure/Touring gloves is that they meet all of your needs under various conditions while still providing the comfort you need on a long trek.
There are two main variations in the adventure/touring category. The first is the longer cuff that extends the protection to the wrist and lower arm, while the second offers a short cuff that focuses on protecting the hand. As with any piece of gear, each glove length has its benefits and drawbacks, making personal comfort and preference the deciding factor for many riders.
Regardless of the length that you select, getting the correct size is critical to the functionality and safety of the gloves. Extra length in the fingers can impede your ability to have a light and distinct touch, while gloves that are too small can greatly restrict your range of motion and cause severe discomfort and even abrasion injuries.
Be sure to check out our glove sizing guide to be sure that you are going to get a good fit out of any type of glove that you are purchasing to ensure long-term satisfaction and functionality.
There is no guarantee that gloves will provide complete protection to your hands but it is certain that your hands will fair far better in the event of an accident if you are wearing a quality pair of purpose-built motorcycle gloves.
Be sure to check back regularly with us here at wBW to read about our latest hands-on reviews of Adventure/Touring gloves and other great products for riders.
Glove Buyer's Guide
As with any piece of gear, you need to be honest about your expectations and balance those thoughts with the budget that you are working within. The most expensive pair of gloves is not always going to be the best pair to meet your needs and could, in fact, be a huge disappointment only because you felt that you paid so much that the gloves should be perfect.
Each person's hand are unique, and as such, you are likely to find that certain manufactures gloves just fit better than all the rest. If that is the case, work within that product line to find the specific gloves that best meet your needs whenever possible.
Best Adventure/Touring Gloves
In Detail
Best Overall
The Klim Induction is a short glove that is constructed using perforated goat leather and mesh to provide riders with the best comfort possible on long rides as well as the durability that is needed in an adventure/touring glove.
Construction & Fit:
The dual access of a YKK autolock zipper and hook and loop strap make these gloves easy to put on and take off under any conditions
Added comfort comes from features which include an accordion stretch insert on the back of the hand, laps seams on the palm and outseams on the fingers, and rider grip articulation
These features plus the great ventilation help to reduce sweat buildup and keep your hands comfortable and less fatigued.
Safety Features:
Matte carbon fiber hard knuckle protectors provide impact protection
Poron XRD pad at the knuckle and palm assists in absorbing impact while still remaining flexible and comfortable in all grip positions
Added bonus, the index finger offers a visor wiper and the gloves are Mult-E-Touch smart device friendly
All of these creature comforts and functionality coupled with great abrasion and impact protection make the Klim Induction the Selection for Best Overall Adventure/Touring Glove 2019.
Buy Klim Induction
We receive a small commission when you purchase from one of our affiliate partners. Thank you for supporting us.
---
Best Value
The Alpinestars Megawatt gloves offer riders a quality adventure/touring glove that provides both durability and comfort for a long ride, a short trip or anything in between.
Construction & Fit:
Perforated leather and stretch polyamide are used in the majority of the glove while synthetic suede provides added durability in high abrasion areas like the palm and thumb
Alpinestars also reinforced the thumb and palm for a longer life expectancy of the Megawatt gloves due to the constant wear on these areas
Safety Features:
Ever-popular polymer hard knuckle protector not only provides protection from objects such as rocks or rouge tree branches but it is also critical abrasion protection when the worst happens
Added padding on the palm reduces the damage caused by the impact as well as providing more resistance to abrasion without lessening the ability to get a good firm grip on the bars when needed
Pre-curved fingers and the silicone printing on the fingers also aid in the riders ability to keep a firm grip without suffering from early signs of fatigue
At around $60, the Alpinestars Megawatt gloves offer an amazing level of comfort and protection for a very reasonable cost making them the selection for Best Value Adventure/Touring Glove 2019.
Buy Alpinestars Megawatt
We receive a small commission when you purchase from one of our affiliate partners. Thank you for supporting us.
---
Fully Loaded
REV'IT has stepped up their game with the Dominator GTX adventure/touring gloves. The outer shell of these gloves is all leather, but the composition is from a variety of different hides. The location of each variant is based on the balance of durability and comfort needed in that specific part of the hand and lower wrist.
Construction & Fit:
Lining is tri-fleece, while the waterproof capabilities are thanks to a 100% GORE-TEX membrane.
Elastic at the wrist and a hook and loop strap keep these mid-length cuff gloves secure and comfortable for your entire ride.
If the comfort and construction features amazed you, then the protection features are going to leave you speechless.
All riders will agree that your grip is the critical first level in your safety at all times.
To address this fact, REV'IT introduced Gore grip technology which offers weather protection and comfort along with balanced heat transfer for optimum moisture management and a strong grip even on long rides.
Safety Features:
Ventilated dual composition protectors at the knuckle
TPU hard-shell palm slider
TPU hard-shell thumb protector
PU injected finger knuckles
At closer to the $300 price point, the REV'IT Dominator is not going to fall into every riders budget for Adventure/Touring gloves, but if they do then you will never regret the purchase. All of the protection, attention to every possible detail and the comfort level of the Dominator makes them the selection for the Best Fully Loaded Adventure/Touring Glove 2019.
Buy Dainese Full Metal 6
We receive a small commission when you purchase from one of our affiliate partners. Thank you for supporting us.
RevZilla
---
Other Great Adventure/Touring Gloves
In Detail
The Spidi STS is a great all-around option that balances fit, safety, and price.
Construction & Fit:
Constructed with a blend of .7mm cowhide and .6mm goatskin on the palm to offer riders the best comfort and durability possible in this adventure/touring glove
Cuff is certainly on the longer side but does not include the bulk of a full gauntlet style glove
Cuff is elasticated at the true wrist and then secured above the wrist with a Velcro flap
Safety Features:
Keramide layer covers the back as well as part of the palm while Powertech knuckle armor provides extreme protection
Shock absorbing Supratech fiber is lined under the armor to lessen any serious blows
Mobility and comfort are increased by the two leather articulations on the fingers
At under $100, the Spidi STS is a solid selection for protection and comfort in an adventure/touring glove.
Buy Sidi STS
We receive a small commission when you purchase from one of our affiliate partners. Thank you for supporting us.
---
The Triumph Navigator is the adventure/touring glove that is ready to take on any environment and weather conditions while keeping your hands dry and protected at all times.
Construction & Fit:
Combination of Outlast technology and TriTex provide the waterproof and breathable lining that will wick away moisture but not allow rain or wet conditions to limit your ability to get a good grip on your handlebars.
Safety Features:
Superfabric and the hard molded knuckles provide impact protection as well as abrasion protection in the even of sliding or dragging incident.
Knox dual compound Scaphoid protector provides additional protection to the eight small bones in the wrist.
Navigator is secured with a wrist adjustor strap at the cuff.
Inner storm guard cuff which allows the gloves to be worn under or over the cuff for maximum weather protection
Being in the midrange for pricing, the Triumph Navigator is a good selection for riders who could be facing some more adverse weather conditions as well as more variations in temperature. The level of protection and comfort are well balanced to make these gloves perfect on long rides throughout the year.
Buy Triumph Navigator
We receive a small commission when you purchase from one of our affiliate partners. Thank you for supporting us.
RevZilla
---
The Klim Adventure GTX is a short style adventure/touring glove that offers a function and durability in a lightweight glove.
Construction & Fit:
Combination of goat leather and stretch weaved textile make these gloves comfortable in all hand positions while still providing the protection and durability needed in a variety of weather and riding conditions
Moisture-wicking liner and the Klim-engineered rider grip articulation adds to the comfort and longevity of the rider's grip due to a more relaxed hand position and less fatigue
Safety Features:
Carbon fiber knuckle protectors and 3D silicone finger pads provide protection from impact while gripping the handlebars
Poron XRD palm protection and ceramic print in slide areas add to the already substantial abrasion protection
Riders will also find the visor wiper on the index finger and the Mult-E-Touch smart device functionality helpful when using a smartphone or GPD device
Although the Klim Adventure GTX gloves are prices a bit higher than some other gloves in the adventure/touring category, they certainly offer a great many benefits for the cost and are a wise choice for riders who will be facing adverse conditions.
Buy Klim Adventure GTX
We receive a small commission when you purchase from one of our affiliate partners. Thank you for supporting us.
Download & Save Our Infographic!
Can't decide on your favorite Adventure Touring Glove? Acquire all the information you need with our handy infographic to decide later or on-the-go. Download and save all our top picks for best Adventure Touring Gloves of 2019.