This "Ethec electric cruiser",  designed and built by Swiss university students, is the first electric motorcycle with two hub motors in the wheels.
While the Ethec has hub motors in each wheel, it isn't two-wheel-drive.
Drive mainly comes from the rear wheel motor while the front wheel motor provides regenerative braking power.
Several car companies have been working on hub motor technology.
The only other electric bike that has two motors is the Curtiss Zeus prototype, but they both drive the back wheel.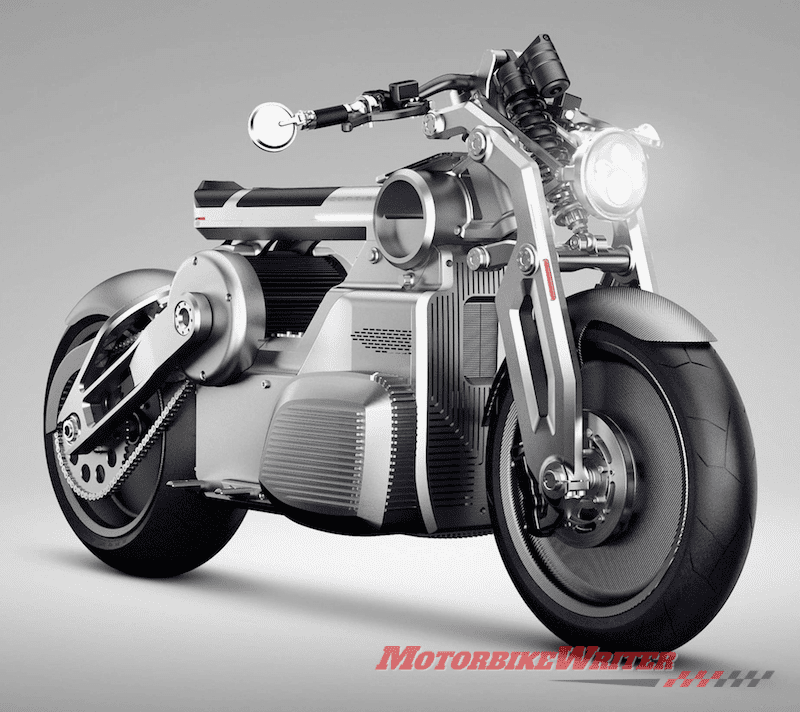 Two heavy motors in the wheels is not an ideal set-up for motorcycles. It would make the steering heavy and change of direction ponderous.
For nimble handling a motorcycle needs the weight centralised, not pushed out to the wheels.
The Ethec's hub motors are linked to a big 15-kWh battery that gives it impressive range of about 400km.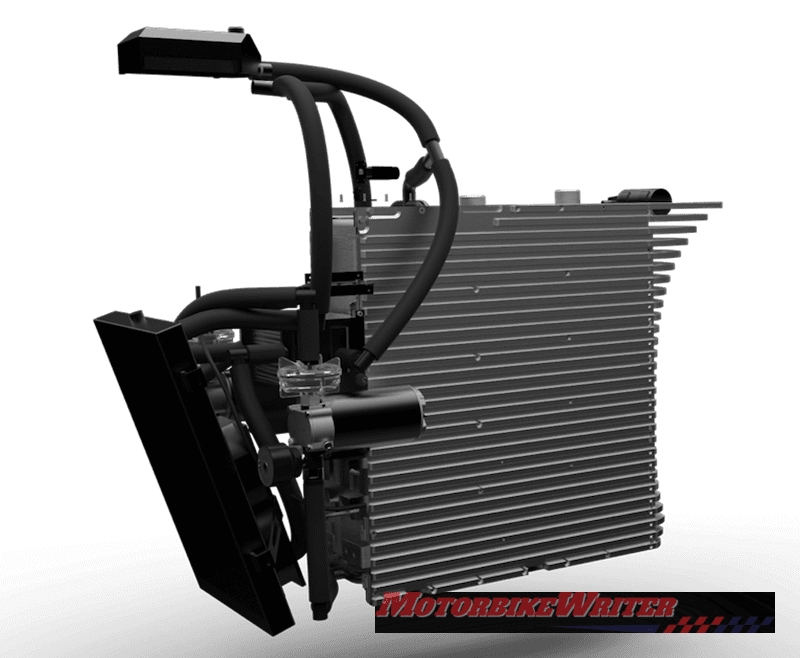 More importantly, it can be recharged in about an hour with its built-in fast charger.
Strange styling
Styling wise it's a strange mixture of ultra-modern with its tablet-style instruments, and the flanged casing around the battery which not only keeps it cool, but makes it look a little like conventional engine cooling fins.
And despite its smooth and ultra-modern silver streamlined body, it also features conventional twin shocks and girder forks.
The mash-mash of old and new is a result of committee-type design by 16 design and engineering students from the Zurich University of the Arts and ETH Zurich.
Those cooling fins and the oil-cooled ducting help the battery stay at optimum temperature which is how they have achieved good range.
Hub motors
Despite having two motors, it's not exactly a sprinter like the "electrifying" Lightning LS-128 which is the world's fastest street-legal production motorcycle.
The two hub motors deliver just 22kW of power with short bursts of up to 50kW.
There is no word on the concept ever going into production, but there are some lessons to be learnt here.