A three-old company named EMGo Technology LLC in Ukraine is turning heads with the launch of their new $6,000 electric motorcycle – and it's the first motorcycle to support an electric car charger. 
Let's talk about it.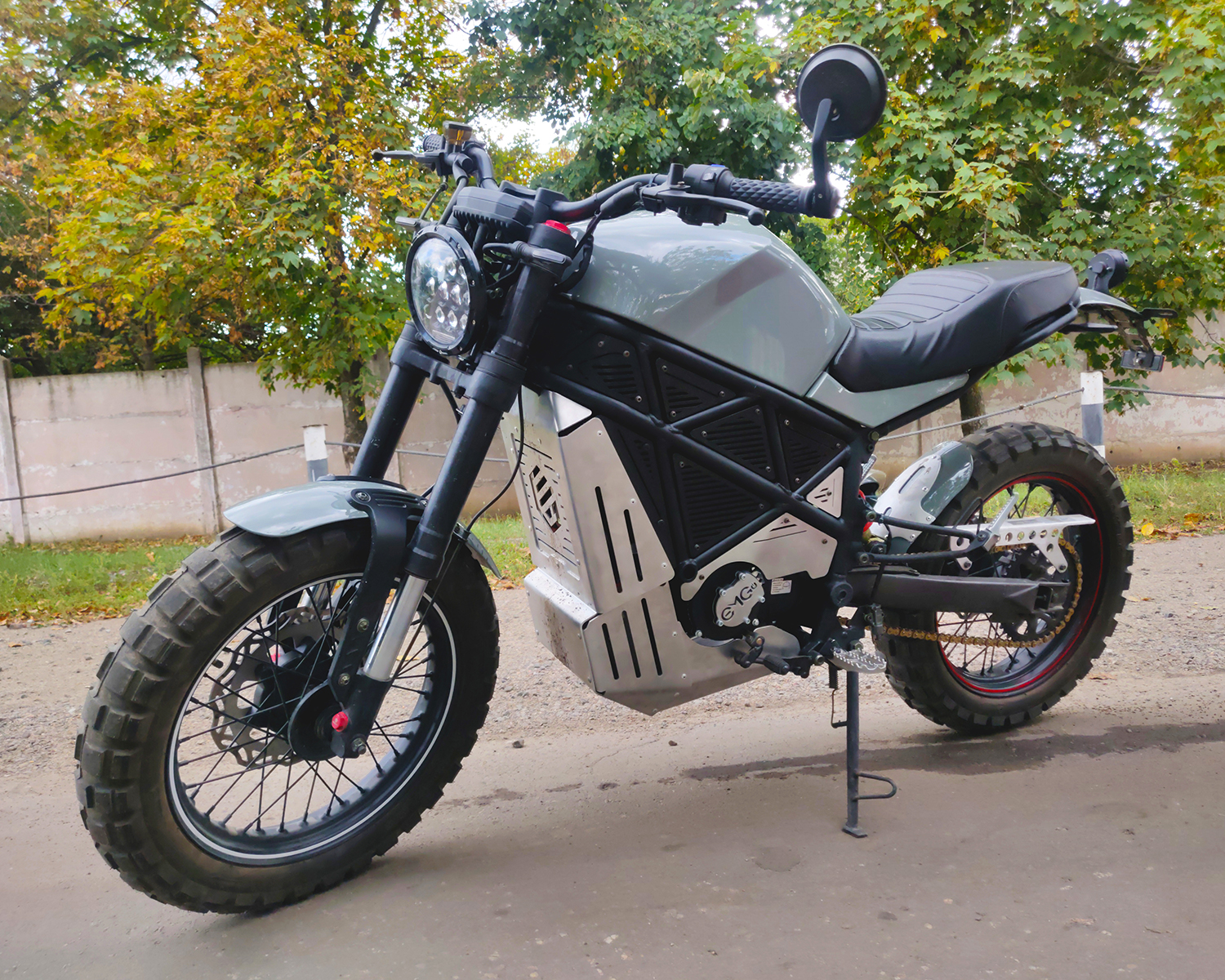 "We Electricate Everything"
EMGo Technology is the brainchild of Motorcycle RND Center and the GEON Group – two businesses specializing in virtually anything the green energy industry can ask of a brand.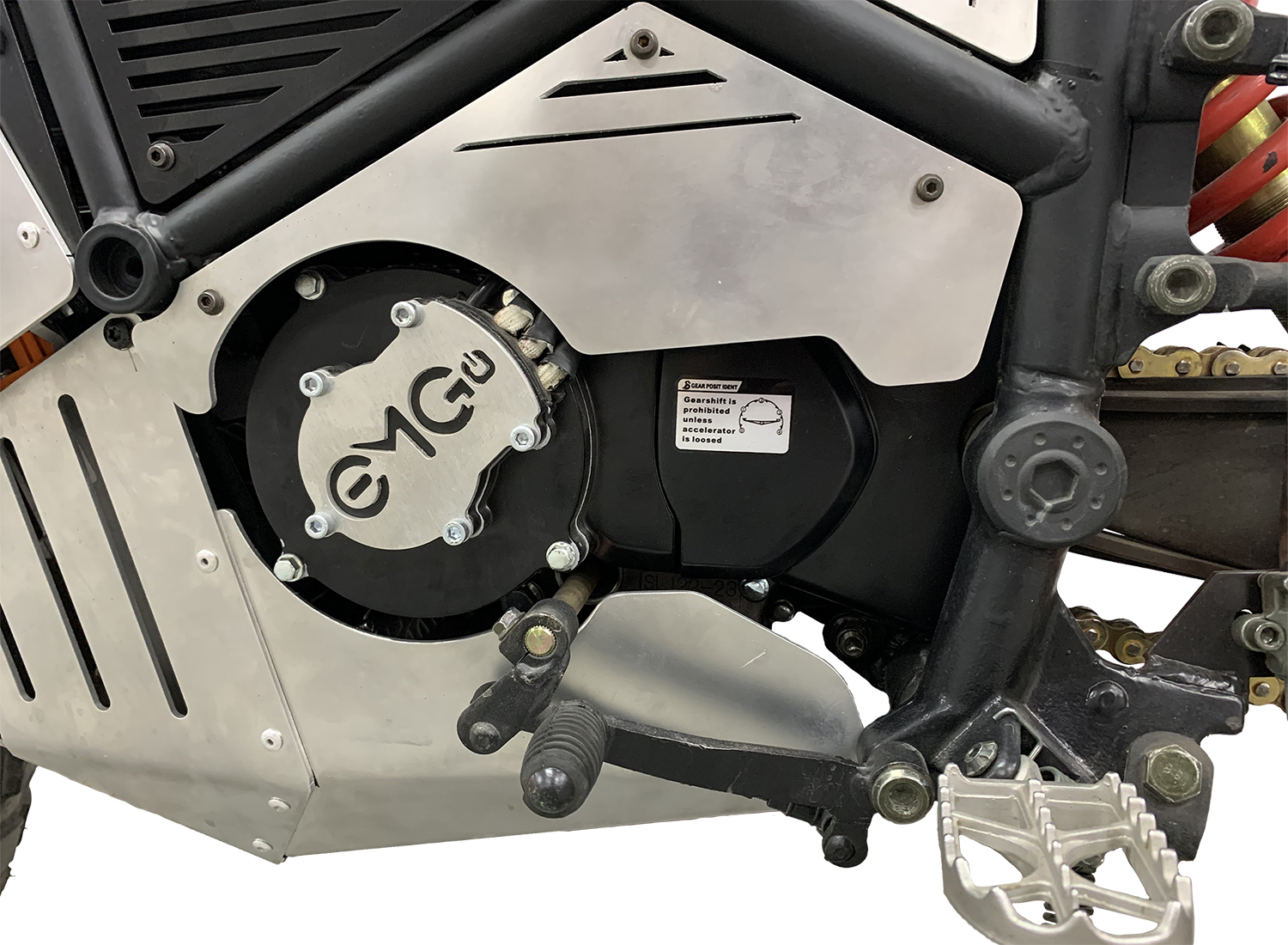 From "design, development, and production of household and industrial energy storage devices for smart homes, solar systems, wind turbines, mobile power substations" to "international research projects in the field of renewable energy [and] close technological interaction with associates around the world, exchange of experience, knowledge, and specialists," EMGo Technology takes this mountain of knowledge and pours it into their creations.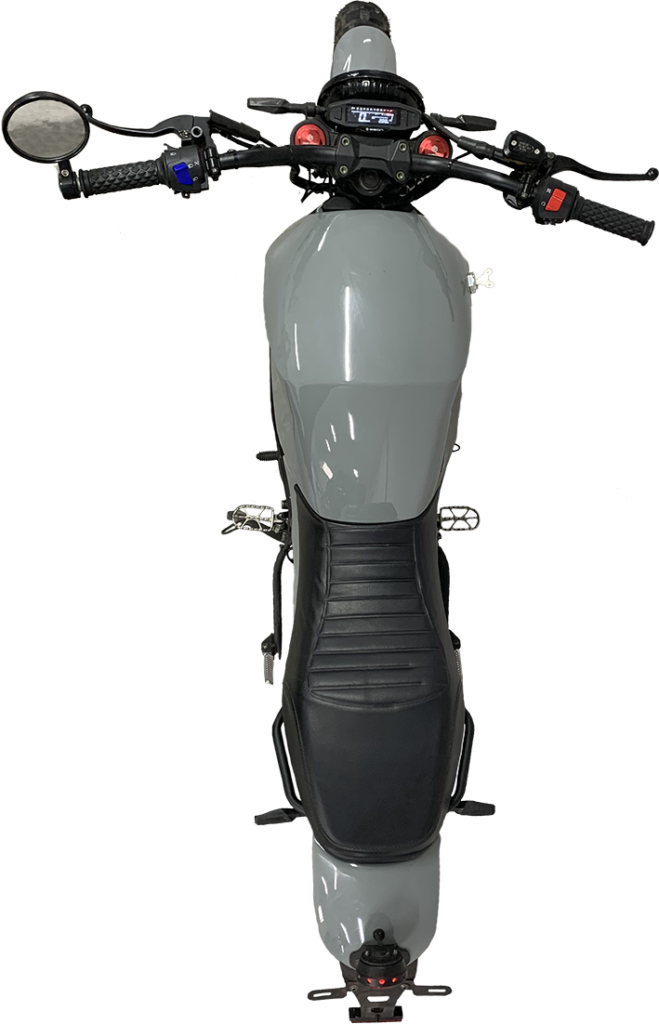 The beasties themselves also come complete with 'smart batteries' – high-performance batteries with onboard three-phase inverters and cooling systems. 
Naturally, those systems are also integrated the latest and greatest into their new motorcycle, christened the ScrAmper.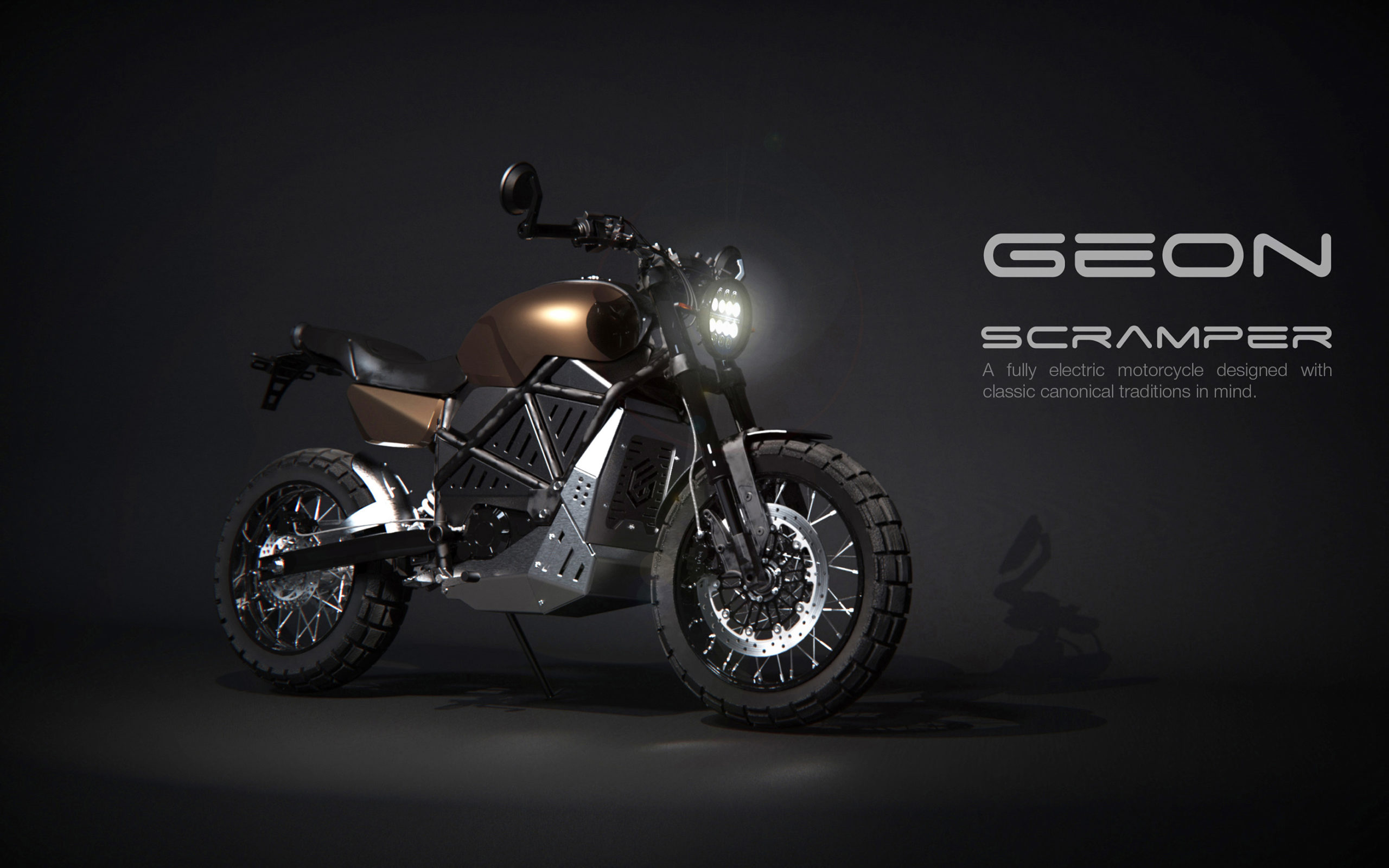 The ScrAmper is advertised as "a powerful and technologically advanced machine capable of competing on equal terms with the leaders of the 'middle +' segment of the electric motorcycle market."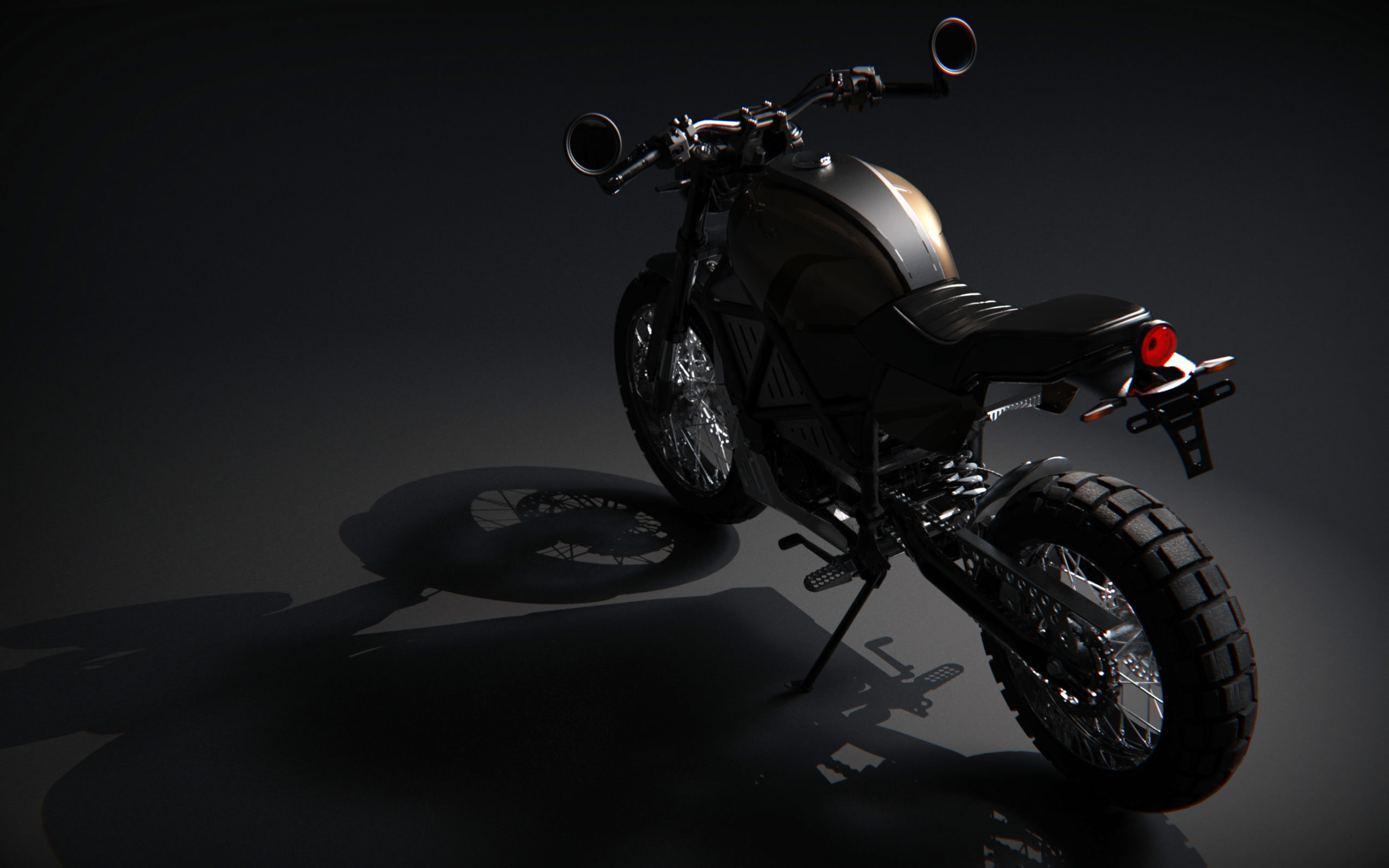 That's a hefty claim, especially since fossil fuel machines are known for handling a harder push than their electric counterparts…but what's particularly unique is the ScrAmper's ability to use the full max capacity of a battery without damaging the performance of the system – that, and the fact that you can pull all the juice you need from a generic electric car charger.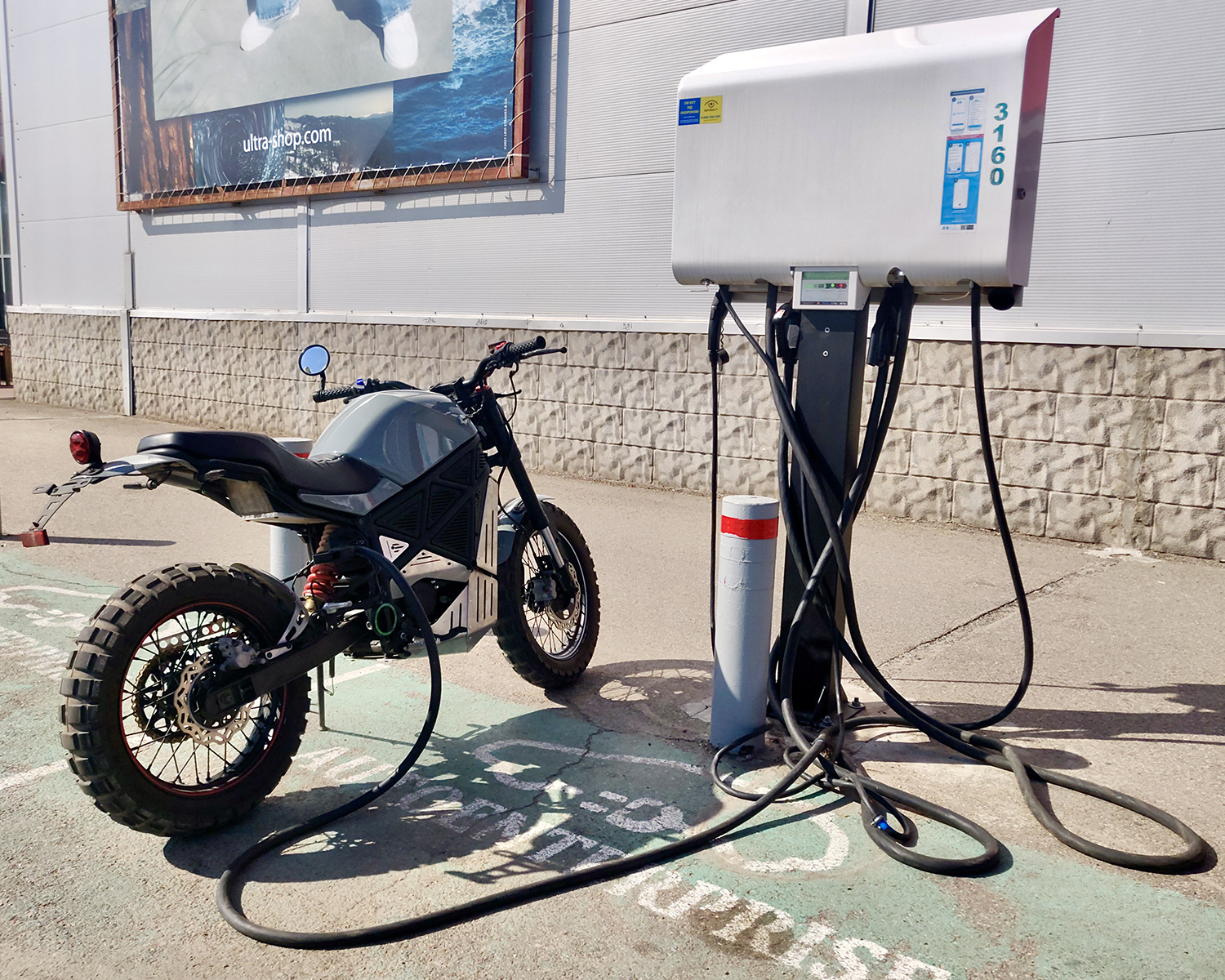 One of the company's technical managers states in an article from The Pack that "we were one of the first to install support for car chargers on an electric motorcycle. A powerful onboard charger is integrated into the motorcycle itself, which allows you to charge the battery via a car charging system (CCS Type 2) or a regular 220V network (charging cable included)"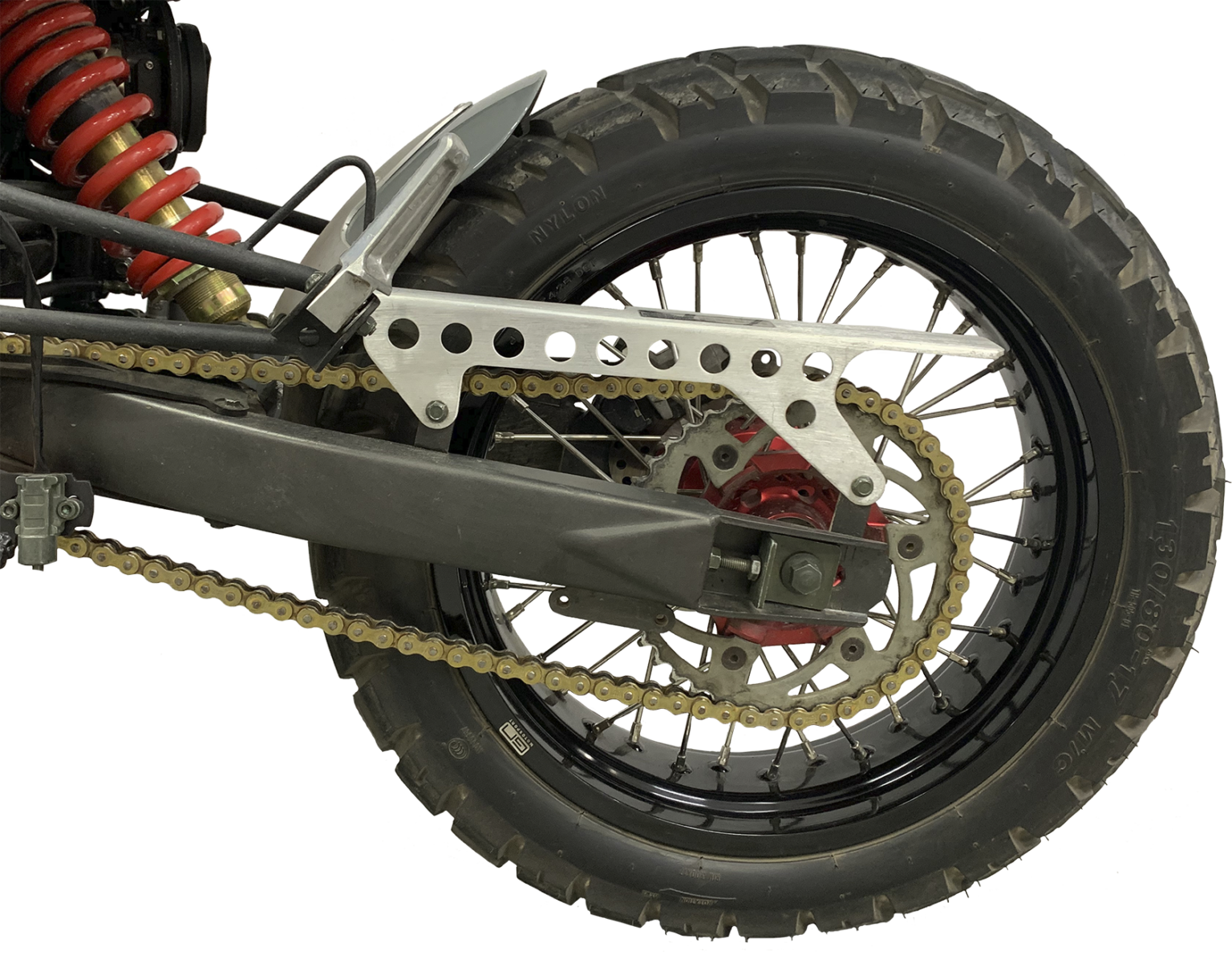 What's being charged? Glad you asked. 
According to the report, the bike features "10 kW batteries [that] run for 35 minutes without degradation and damage to the elements at a long peak of 24 kW". Those same batteries are capable of rapid charge, with 45 minutes taking the system from 0% to 80% and a further 1.5 hours charging the beastie to a full 100%.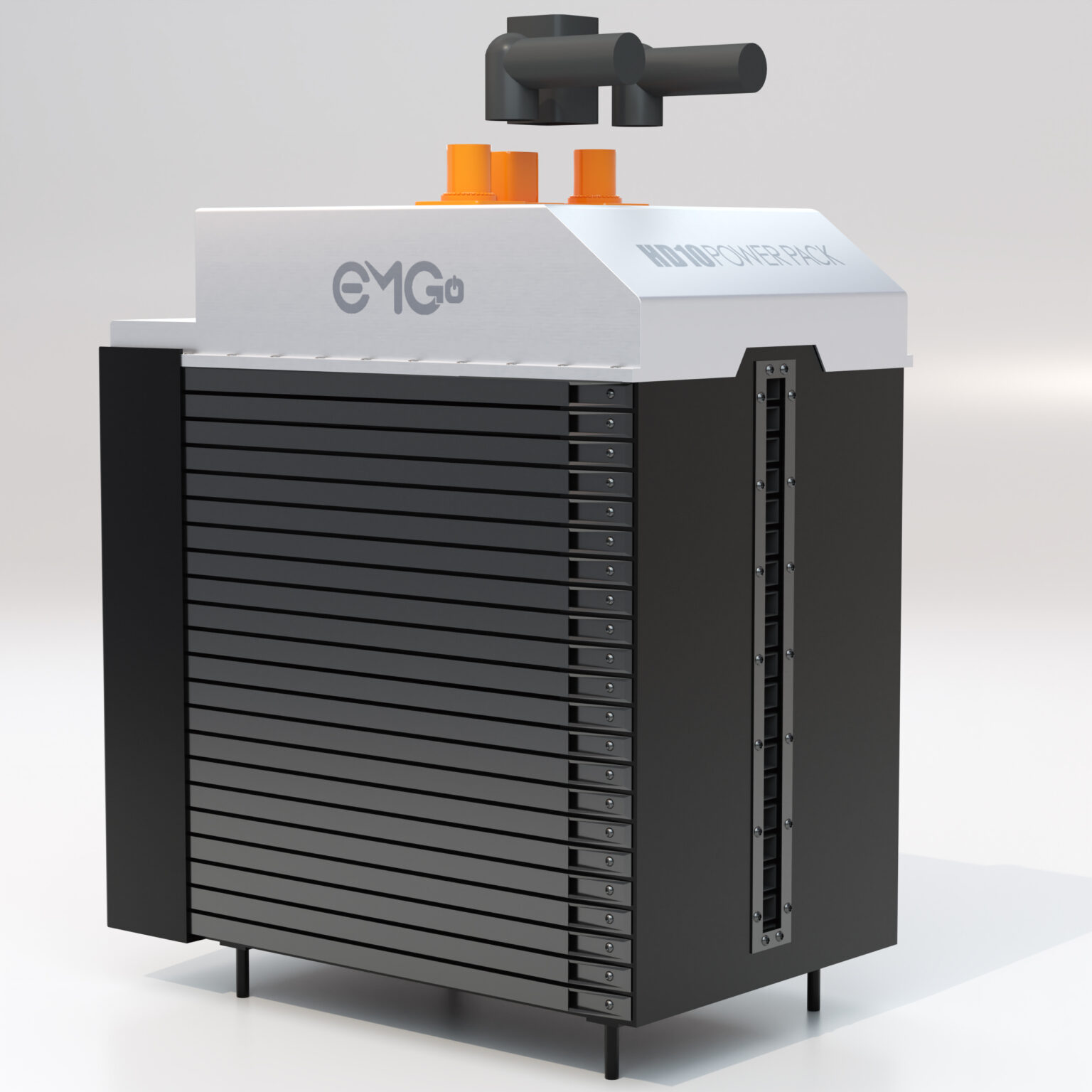 EMGo Technology LLC also boasts that the ScrAmper will eventually be upgraded to a 'turbo' 24Kw edition, capable of handling speeds up to 170 km/h (105.6 mph), with the current models being able to toss out a neat 130 km/h (80.78 mph) at maximum speed, 160 km (99.4 miles) in a city setting, and up to 110 km (68.35 miles) in mileage clocked if you really decide to give 'er.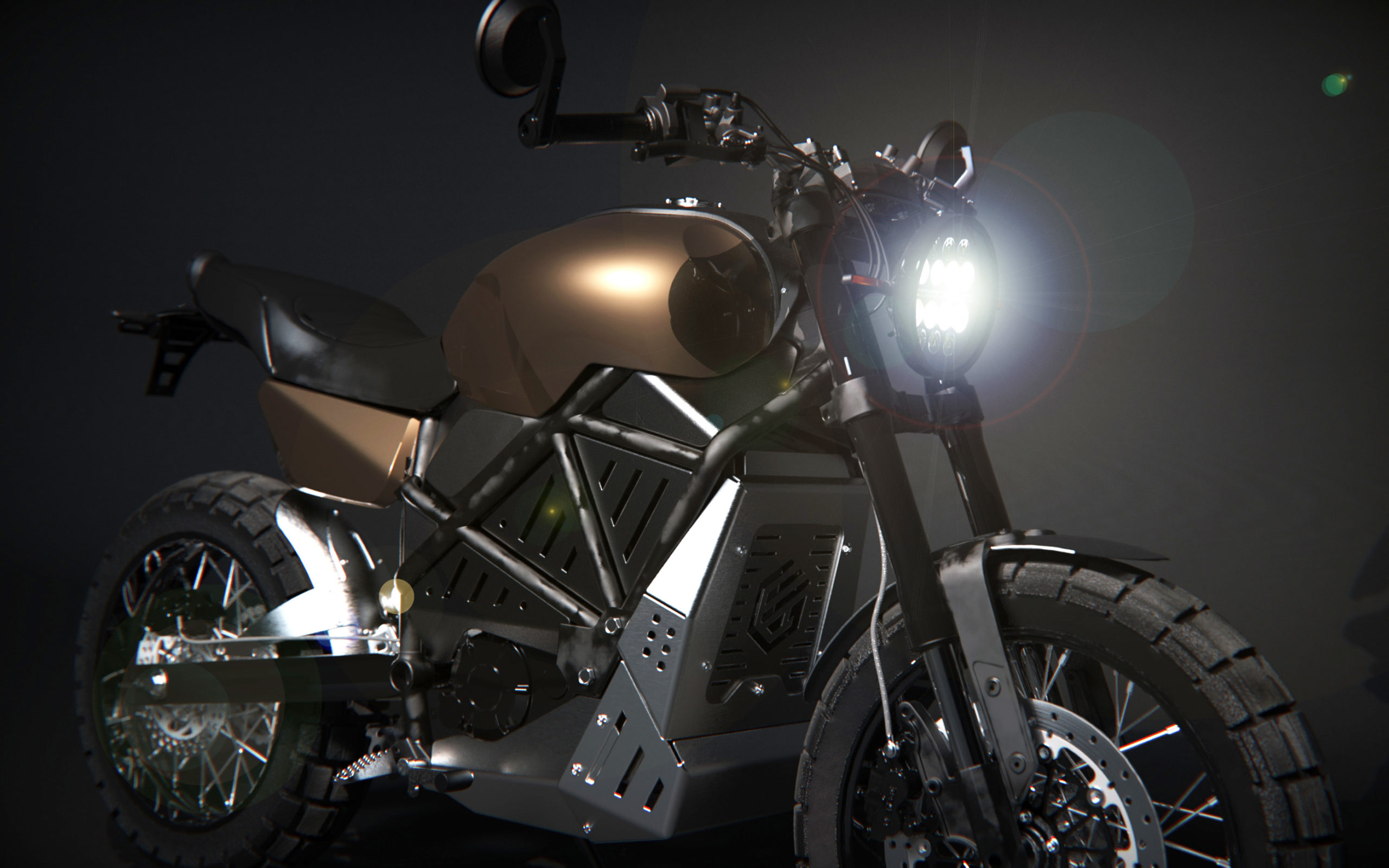 All told, EMGo is far from done tampering with their ScrAmper. As is the case with any machine in the world of technology, changing specs call for constant updates – and the ScrAmper's near future is no exception.  Expect the next model (ScrAmper PRO) to get a transition from a gearbox to a direct transmission (central motor), with an increase in power up to 26 kW, speeds to 170 km/h, and a range of up to 70 km (43.4 miles). 
Here's a further list of the specs if you want to get down and nerdy about it. 
Charge time
50% — 30 min.

80% — 60 min.

100% — 100 min.
Speed
1st gear- 45 km/h

2nd gear – 45-80 km/h

3rd gear – 80-104 km/h

4th gear- 104-130 km/h
Range
45 km/h ~ 200 km

65 km/h ~ 160-185 km

85 km/h ~ 150-160 km

125 km/h ~ 90-110 km
Battery
Frame
Front suspension
Rear suspension
Steel pendulum, mono-shock absorber
WheelBase
Maximum mileage
Up to 160 km (at a speed of 95 km/h)
Transmission
BLDC is an engine with a peak power of up to 16 kW at 7200 RPM. 4-speed gearbox, which works similarly to gasoline
Brakes
Front, disk, 270 mm

 2-piston caliper rear, disc, 220 mm, single-piston caliper (

he electromagnetic braking of the motor is an adjustable parameter)
Wheels and Tires
Reinforced rims, spokes, and hubs.

Formula 17/17 with tires 50/50, for passability on roads and easy off-road

Tires 110/90 – 17 / 130/80 – 17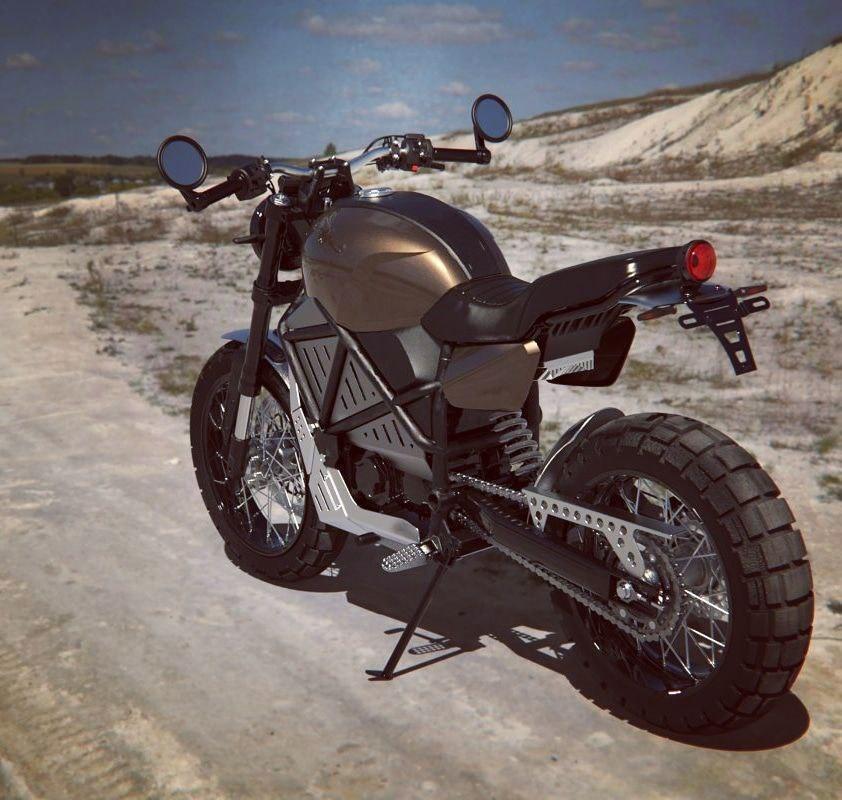 With the mass production launch date just a few months away in December 2021, I personally can't wait to take a gander at the first units expected to hit the market in 2022. Odds are that the specs will put the ScrAmper around the likes of the SONDORS MetaCycle, as well as the NIU RQI – a Chinese brand of electric bike that's been picking up in popularity lately.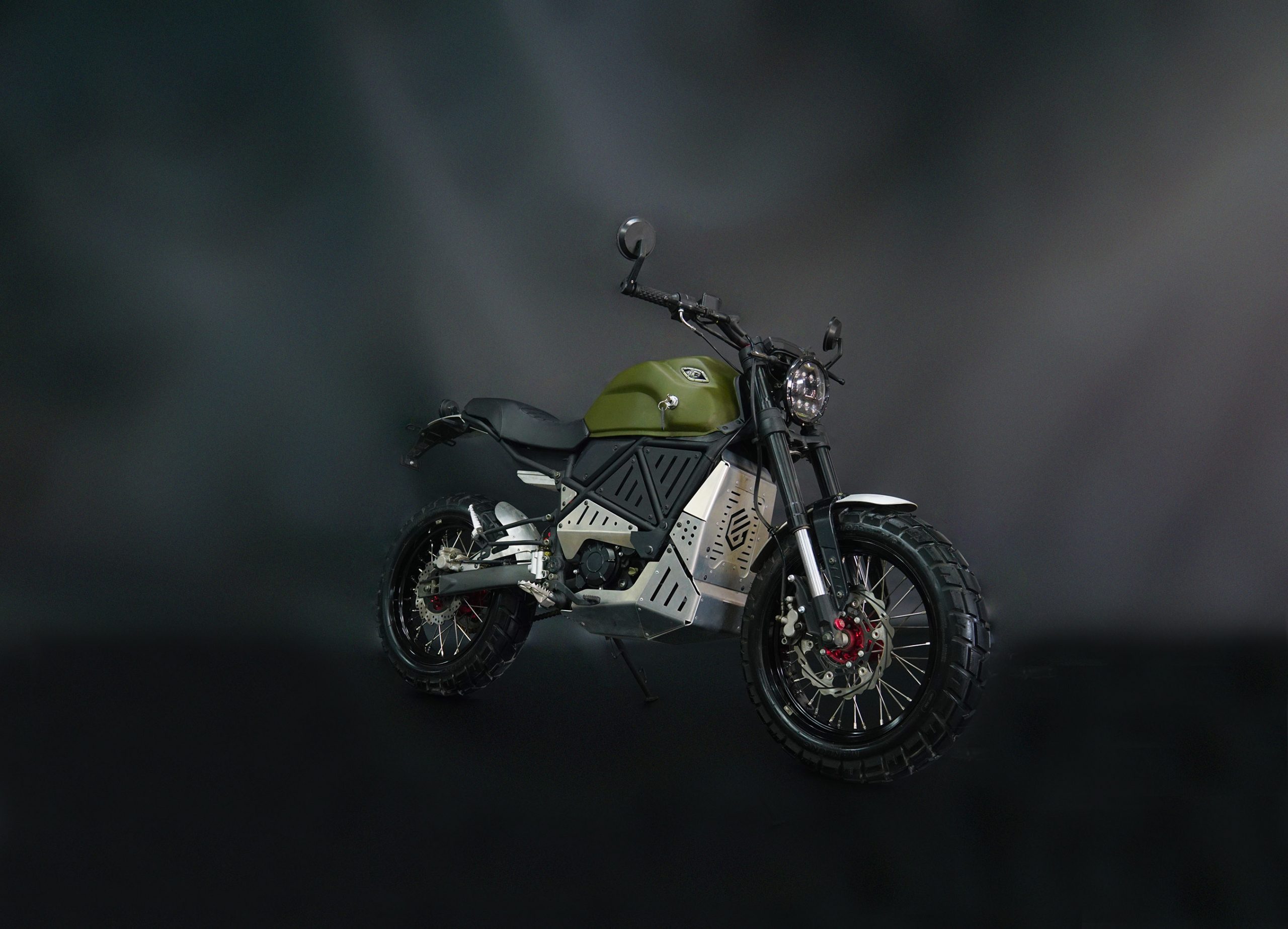 Stay tuned for updates; we always have our ear to the ground and will update on anything that comes our way. 

In the meantime, be sure to check out other electric machines floating around in the Powersports industry – and as always, stay safe on the twisties.