We've had a lot of zippy scoots color the good WBW homepage. 
From CAKE's award-winning minimalist machines to Energica's continued pioneering to benefit our electric industry – all the way to Ducati's up-and-coming V21L for MotoE – electric motorcycles are all the rage – and one of them won GQ Car Awards' "Electric Motorbike of The Year."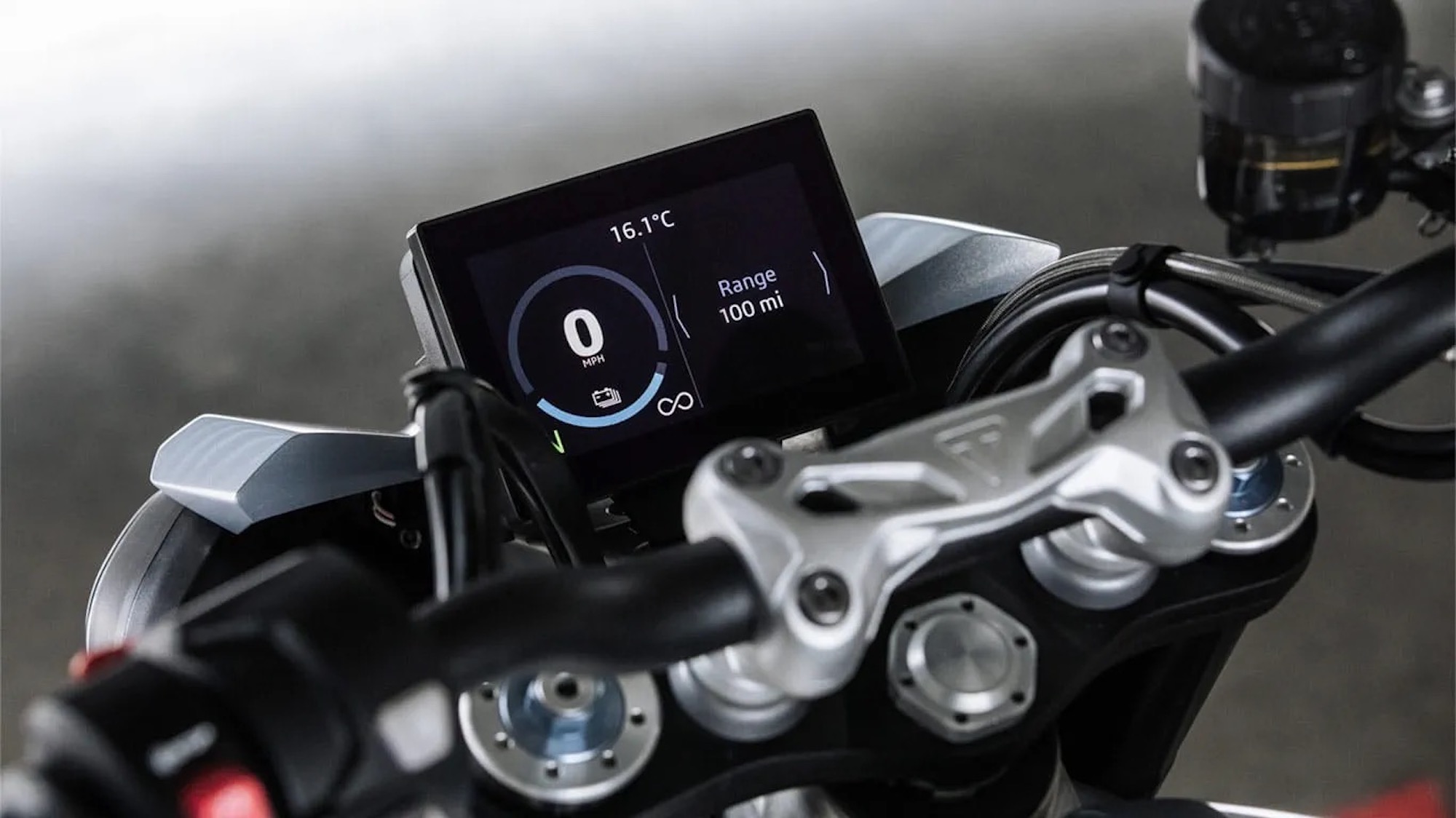 For reference, XP's Zero was the winner of the 2020-2021 awards; likewise, the frameless Arc Vector landed last year's electric bike of the year. 
2023's lucky ducky, according to Superbike News, "exceeded all expectations," showing off high-performance electric power that, unsurprisingly, has been barred from going into production and serves as an educational tool for understanding EV tech in the mass market. 
Any guesses?
You got it – Triumph's insane electric TE-1 prototype beat the other beauties to the punch!
With a torquey leap from 0 to 60mph in 3.6 seconds, Triumph's TE-1 beats even the ultra-popular Speed Triple 1200RS in top speed by a clear 100mph – and this with a stunning 100-mile range and a brilliant 20-minute charge time. 
The addition of "Gates Carbon belt drive, electronics, Öhlins USD cartridge forks, unique prototype Öhlins RSU, Brembo M50 monobloc calipers, and Triumph motorcycle control software" add to the bike's appeal (per ADVRider) – though the machine has been listed as too powerful for the streets, ranking over four times as powerful in potential as a 110-126kW bike from Energica's lineup.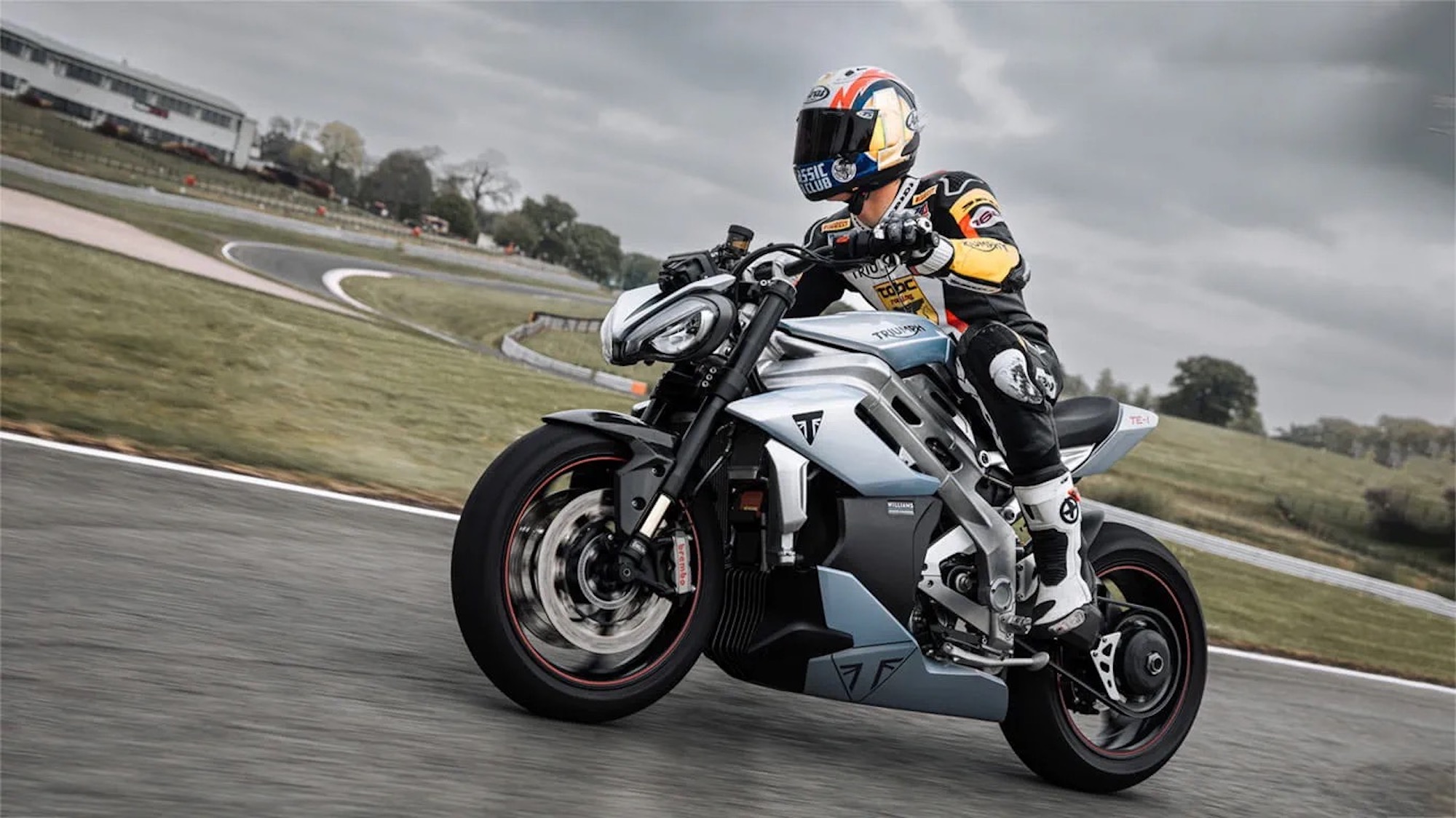 "The [TE-1's] inverter concept, which is also scalable by tuning the number of Silicon-Carbide power stages for different diameter motors… is capable of >500kW!," stuns Integral Powertrain on Triumph's website.
With Triumph's production EVs "officially on the drawing board," we anticipate a range of pretty zero-emission machines for the electric market in the next year or so; meantime, the Hinckley-based brand's Chief Product Officer is more than grateful for the award.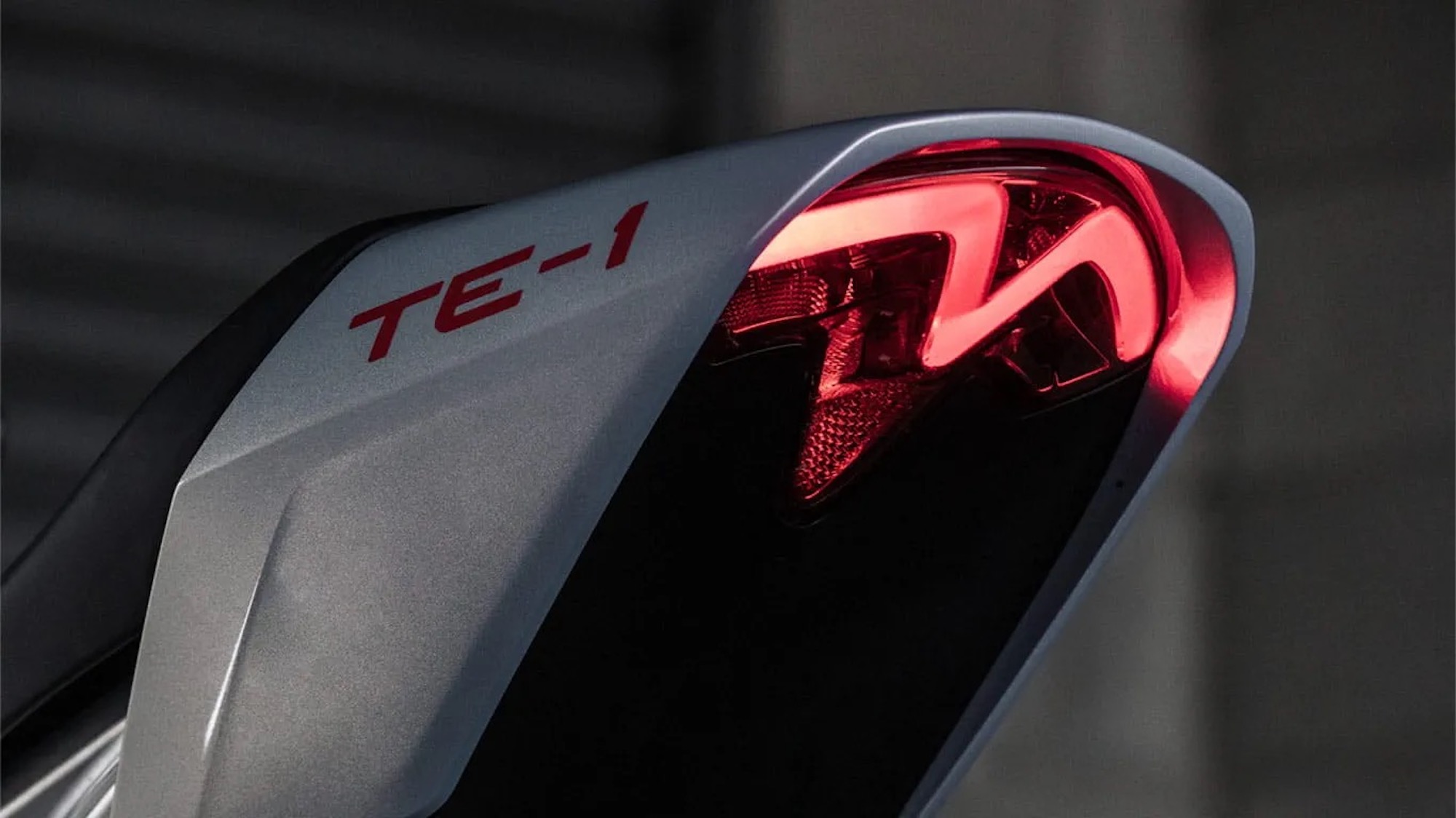 "We are delighted to have our efforts in developing an exciting, high-performance electric motorcycle recognized at the GQ Car Awards," states Steve Sargent.
"There are significant challenges in bringing electric motorcycles to the mass market, but the TE-1 is a crucial step towards Triumph's development and understanding of electric vehicle technology."
Who do you think will win 2024's "Electric Motorbike of The Year?"